Animal feet under magnifying glass activity for toddlers
What you need:
Tray and bowl
Magnifying glass
Plastic animal figures
Animal feet book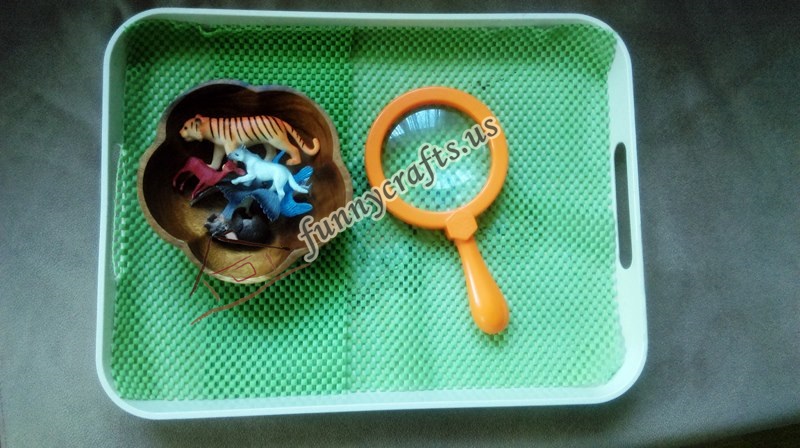 Here you can find the animal footprint activity.Firstly,your child will look animal feet with a magnifying glass.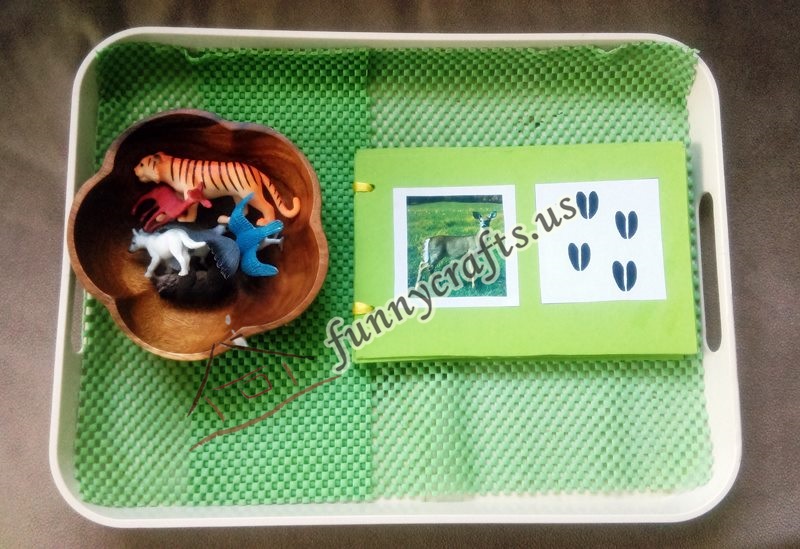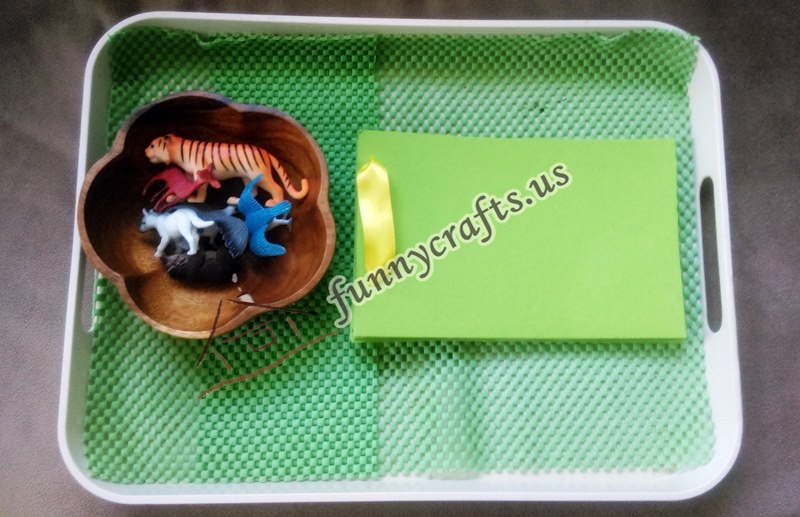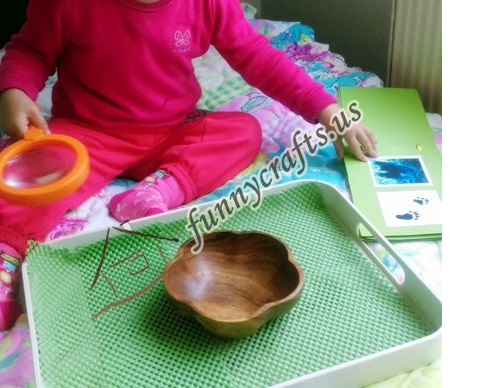 Later, she find each animal's footprint and match them.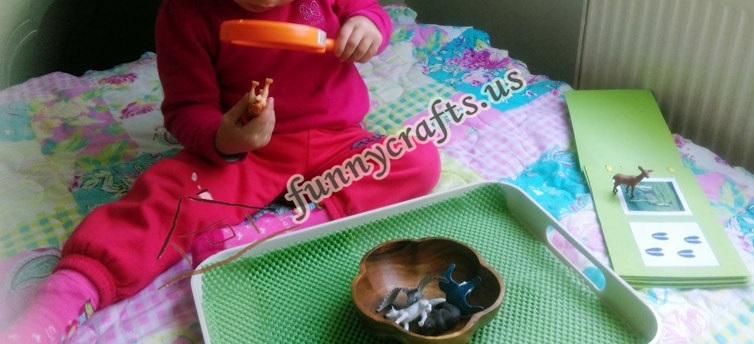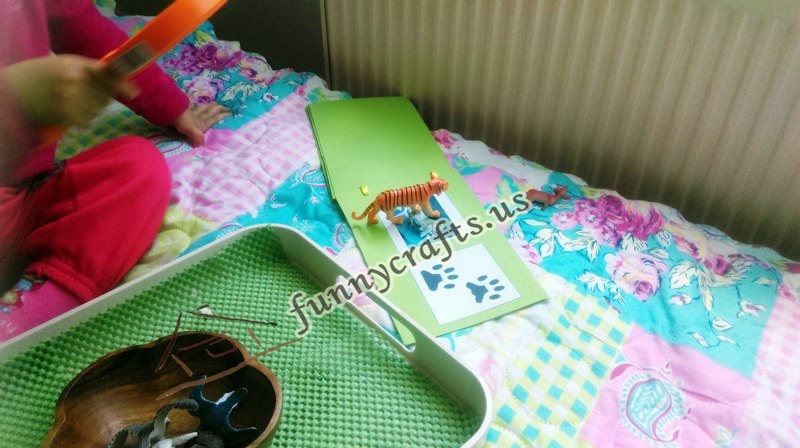 It's a fun activity.You can do it in your home or school.