Creative fish theme activities for kids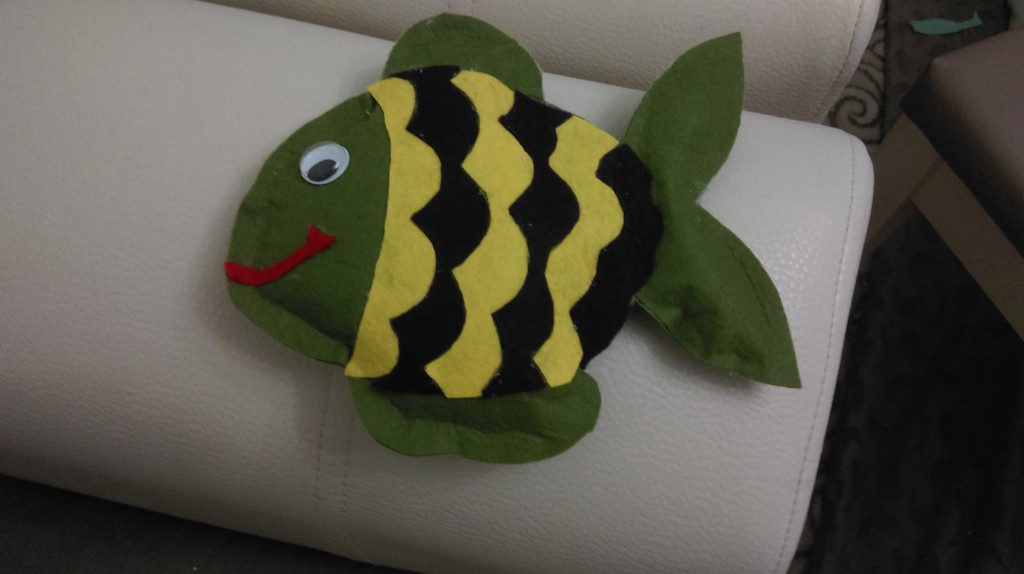 I have prepared a felt fish for my daughter in our fish theme.First we cut out from the fish picture and prepare the body part using the felt of the desired color (we used green). We cut two parts here. For the back and for the front . You can visualize the stamps by preparing them from the desired colored felts. we combine the two parts. We fill the inside with cotton and stick it with silicone. We play the last one with googly eyes and paste the mouth we prepared from felt.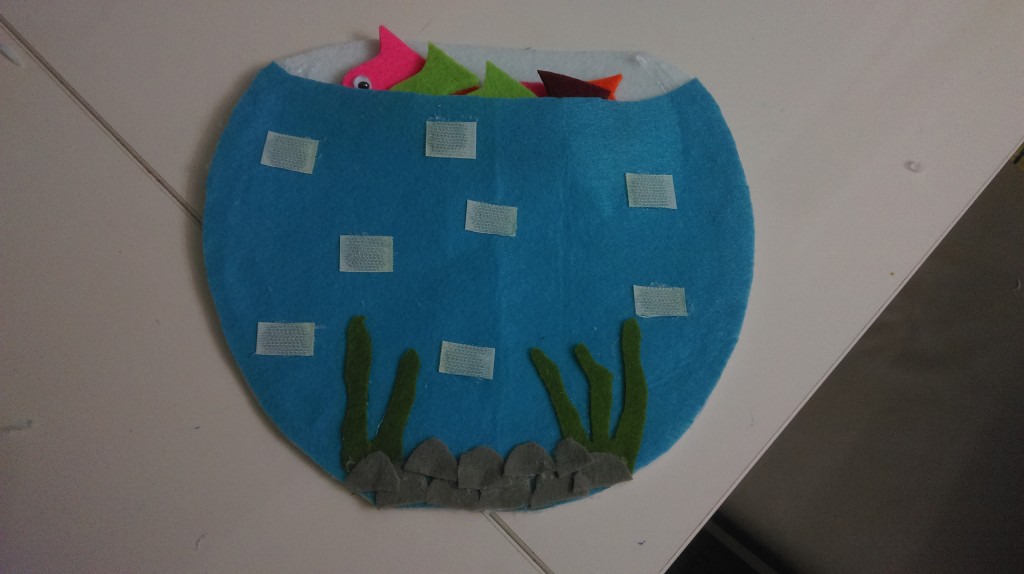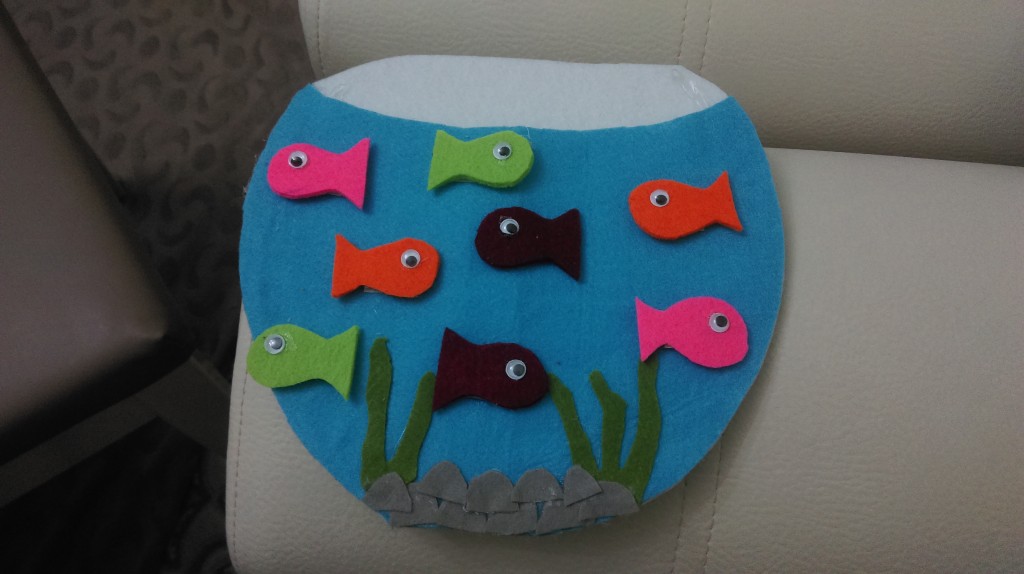 I have prepared the above exercise to make the practical life skills fun. We talked about the importance of the development of finger muscles for school life. With this kind of fun activities, you can help your child to enjoy these skills in a fun way.
Construction: I made the thick white felt of ground. I glued the blue felt on it with the silicone as in the pictures. I just stuck the edges of the blue goat in order to place the fish in it. You can enrich the visual as you want with different color felts. Then I sticked velcro pieces to the prepared fish and the aquarium with silicone.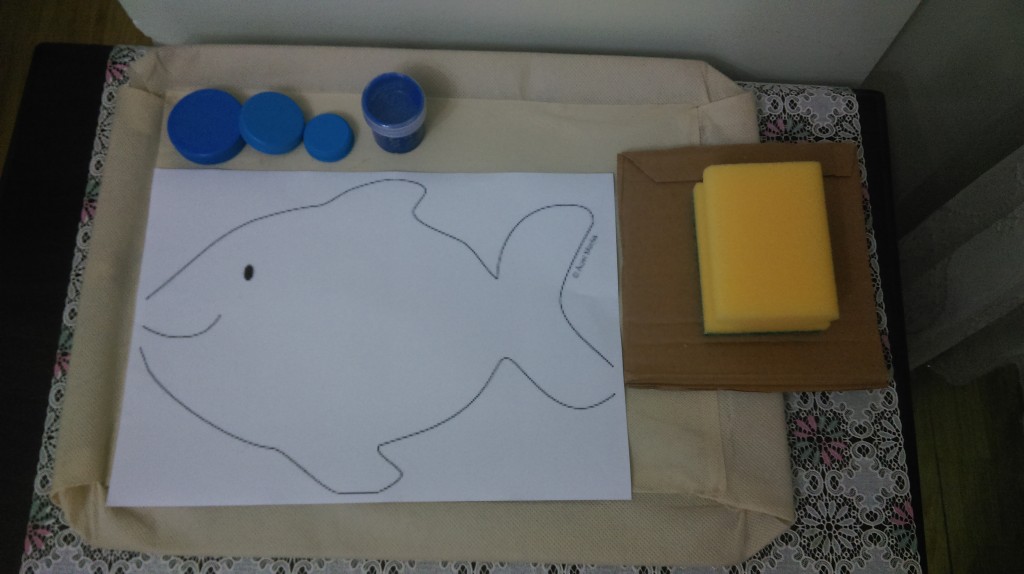 A fun picture activity made using bottle caps and dish sponge. Sponge glued on a cardboard with silicone . The finger paint poured on the dish sponge. Your child pressed the bottle cap on paint sponge and press on the fish to make stamps of our fish.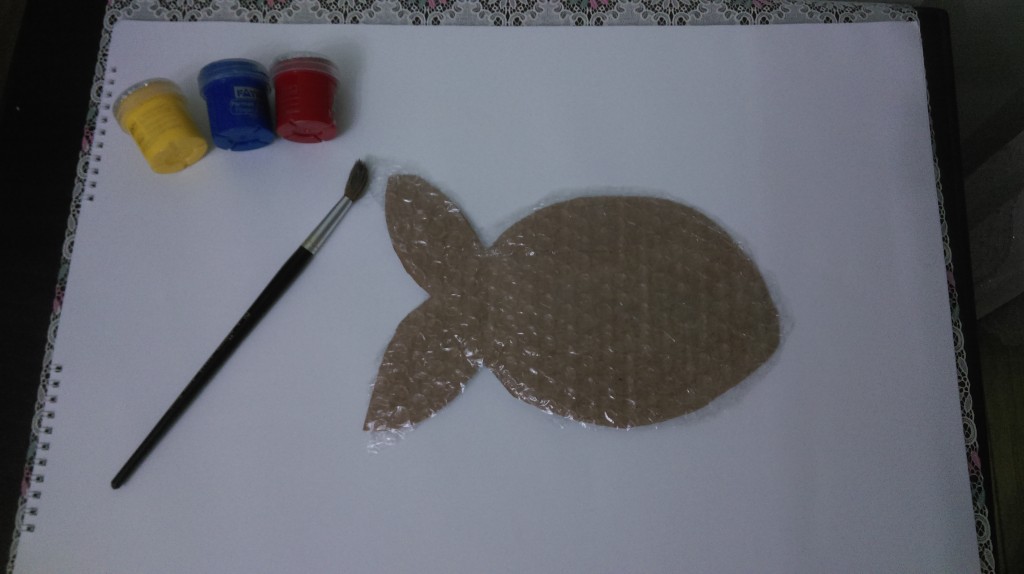 By using cardboard we cut a piece of fish. We cut a piece of cardboard size fish template from the bubble wrap Then we stick these two pieces together with silicone. We painted freely with the color of the finger paints, then we press it on the picture paper and lift it.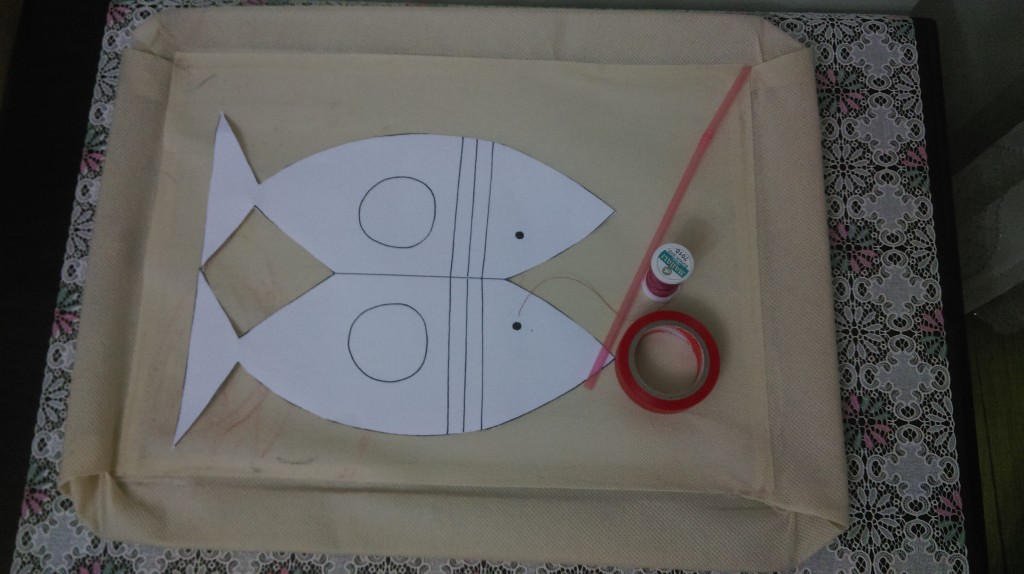 Fish blowing game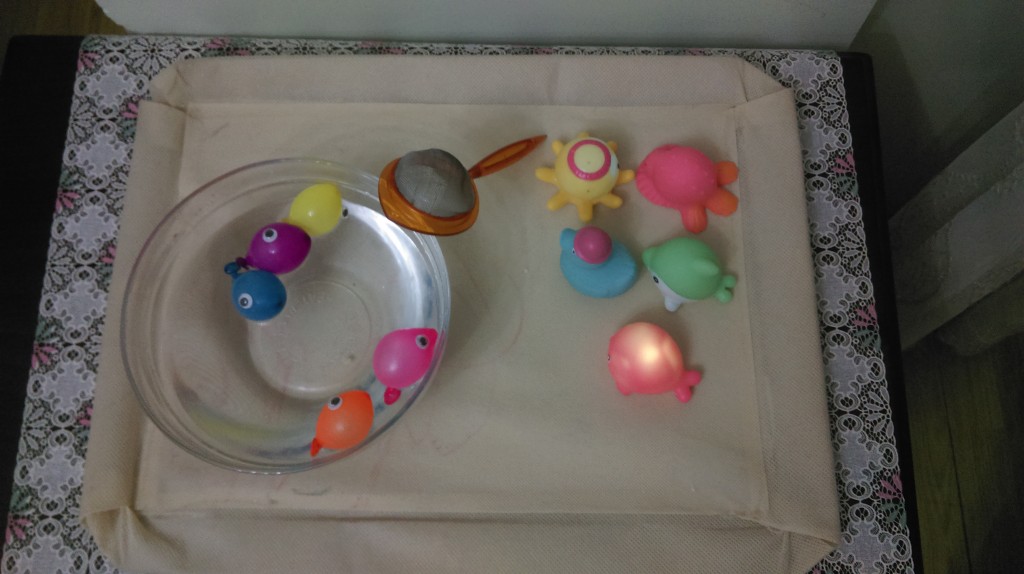 Catching fish in water with strainer is so much fun 🙂