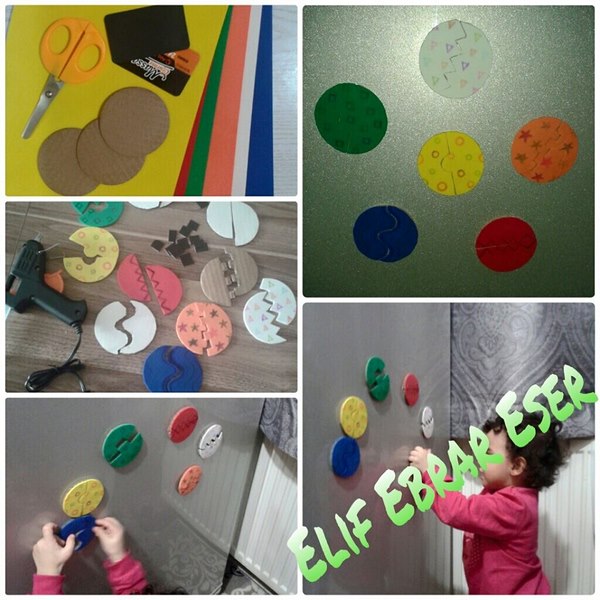 Homeschool two pieces puzzle activity
This page includes two pieces puzzle activity that dear mother, Zekiye Bulut Eser, prepares for her beauty with a disposable plate. We thank her very much for sharing these lovely activities with us. Bless your hands and efforts.
Puzzle and now she completes in seconds. I need 4 piece puzzle it seems or just cut these into 4 pieces.
Today, my baby is 1 yr and 10 months and for the first time in my life I am proud of him. Really proud, like a mom.
Materials;
Cardboard
Colored foams
Silicon gun/scissors
Refrigerator magnets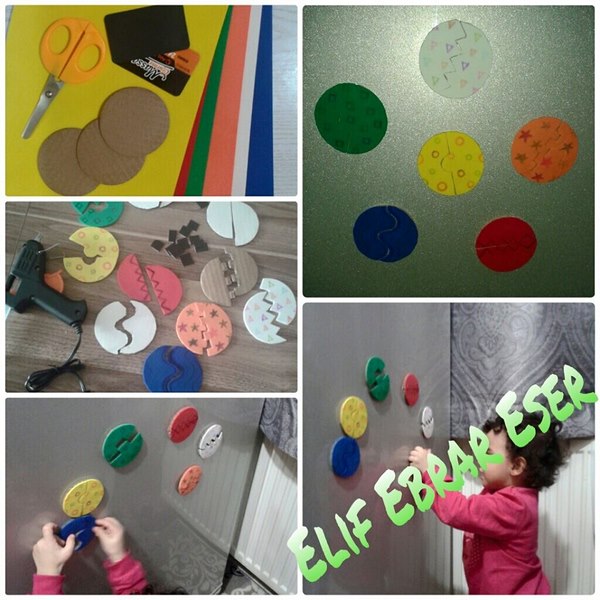 All children are smart ! Continue doing what you already doing..