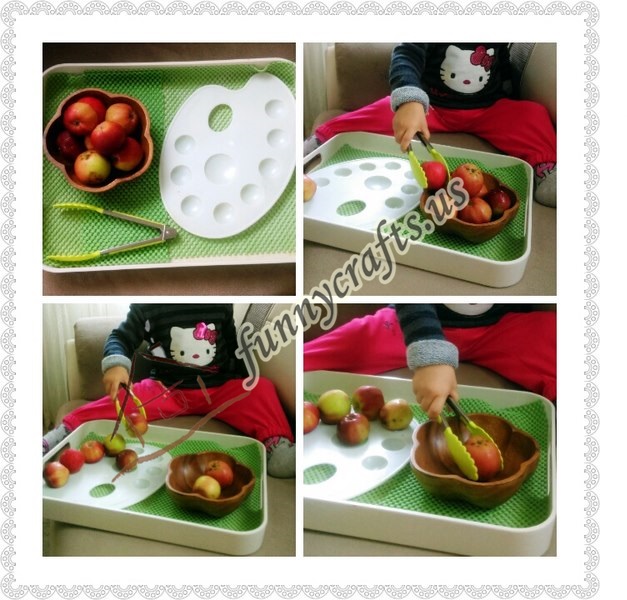 Apple transfer activity for toddlers
Materials:
Tongs and tray
Apples
Paint palette
I set up a simple transfer activity for my daughter this afternoon. She was very interested in transferring with the hands at first but quickly switched to the tongs, which are a favorite tool around here.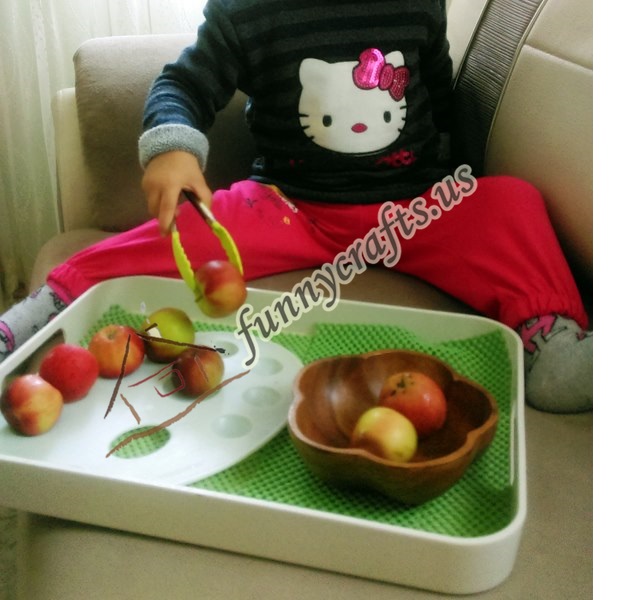 She enjoyed this transfer activity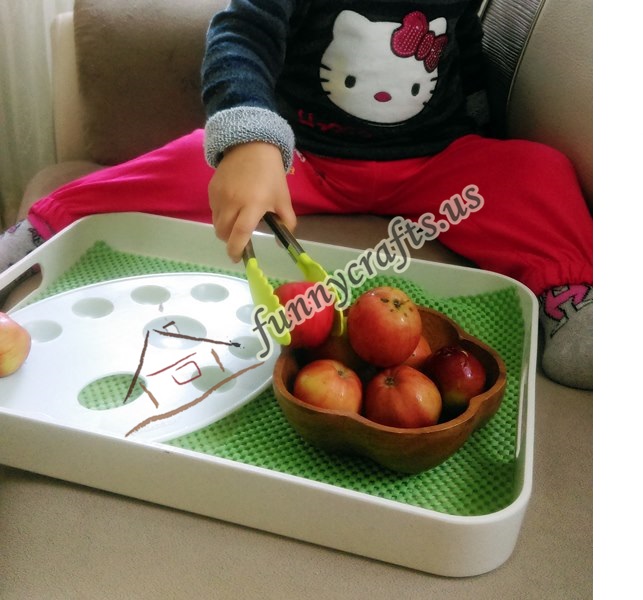 My little princess said:Mom ,I finished.