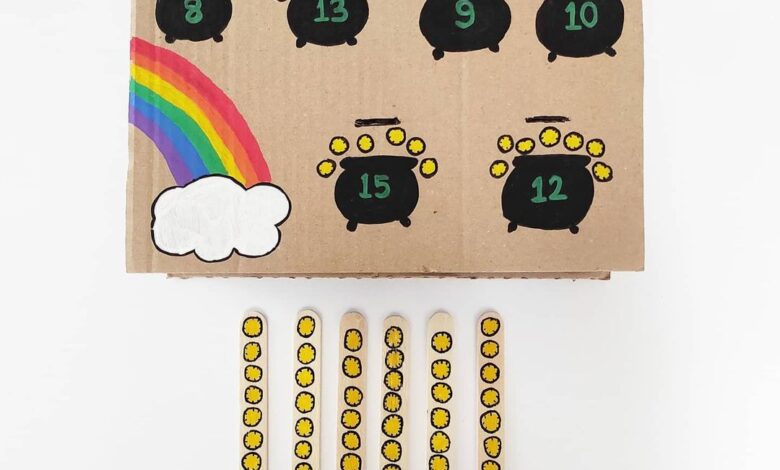 HELPFUL SHEEPS
This is so creative. Sheep's are really cute.I love the drawings and the presentation of the activity.This takes counting sheep to a whole other level!Looks so good 🙂
Sheep, which helped us fall asleep, will still help us for simple picking today.
Let's place and collect cards equal to the number of sheep on both ends of the blue stripes.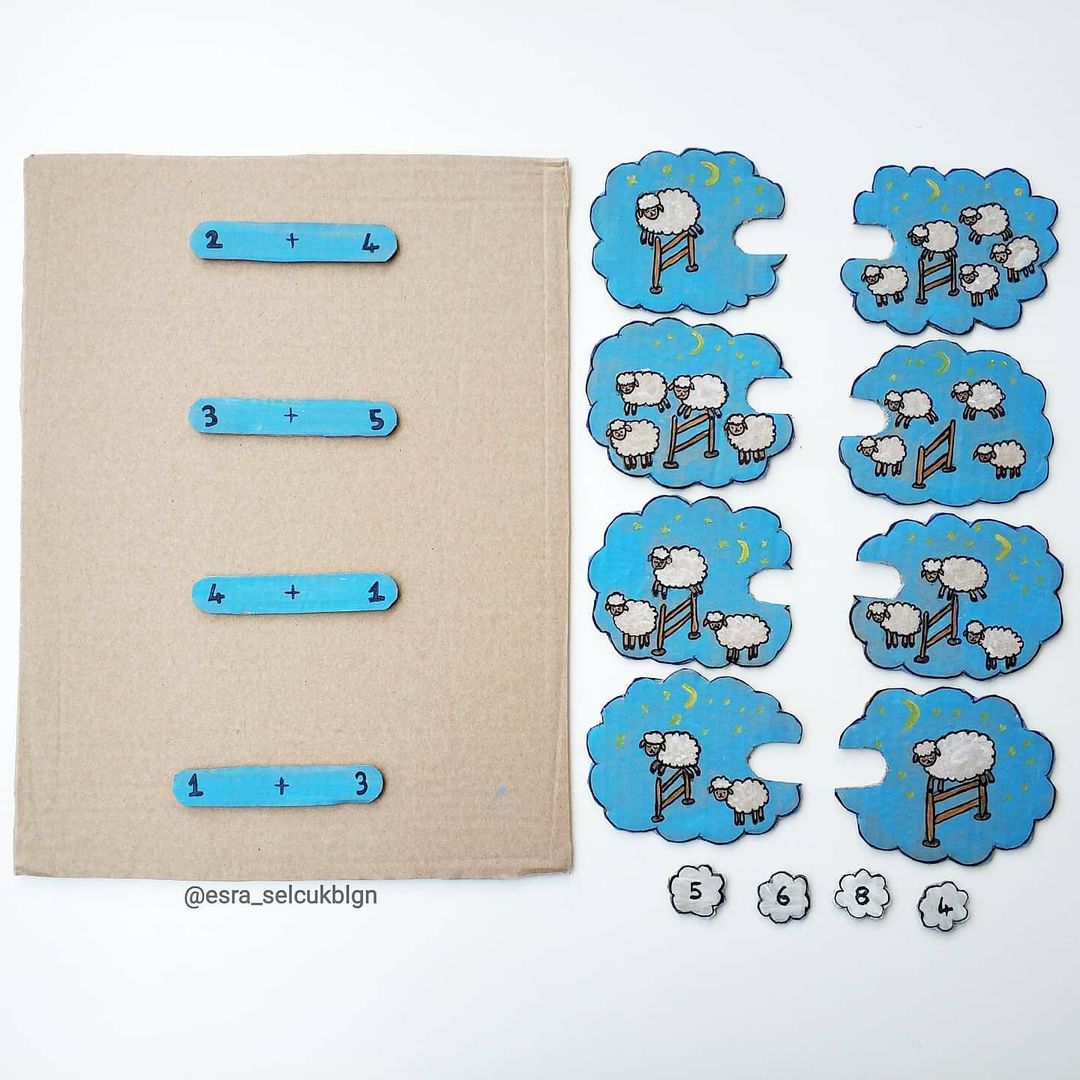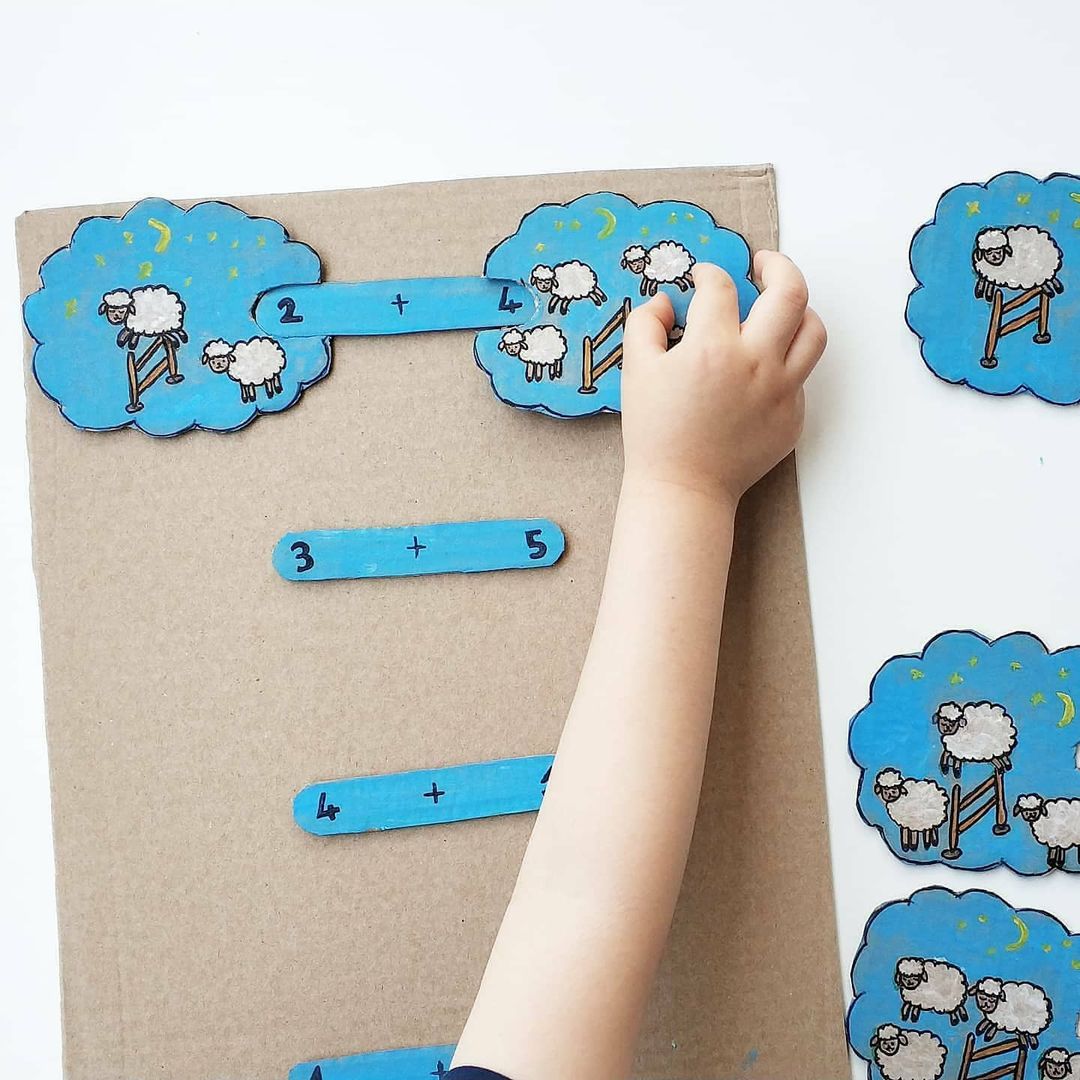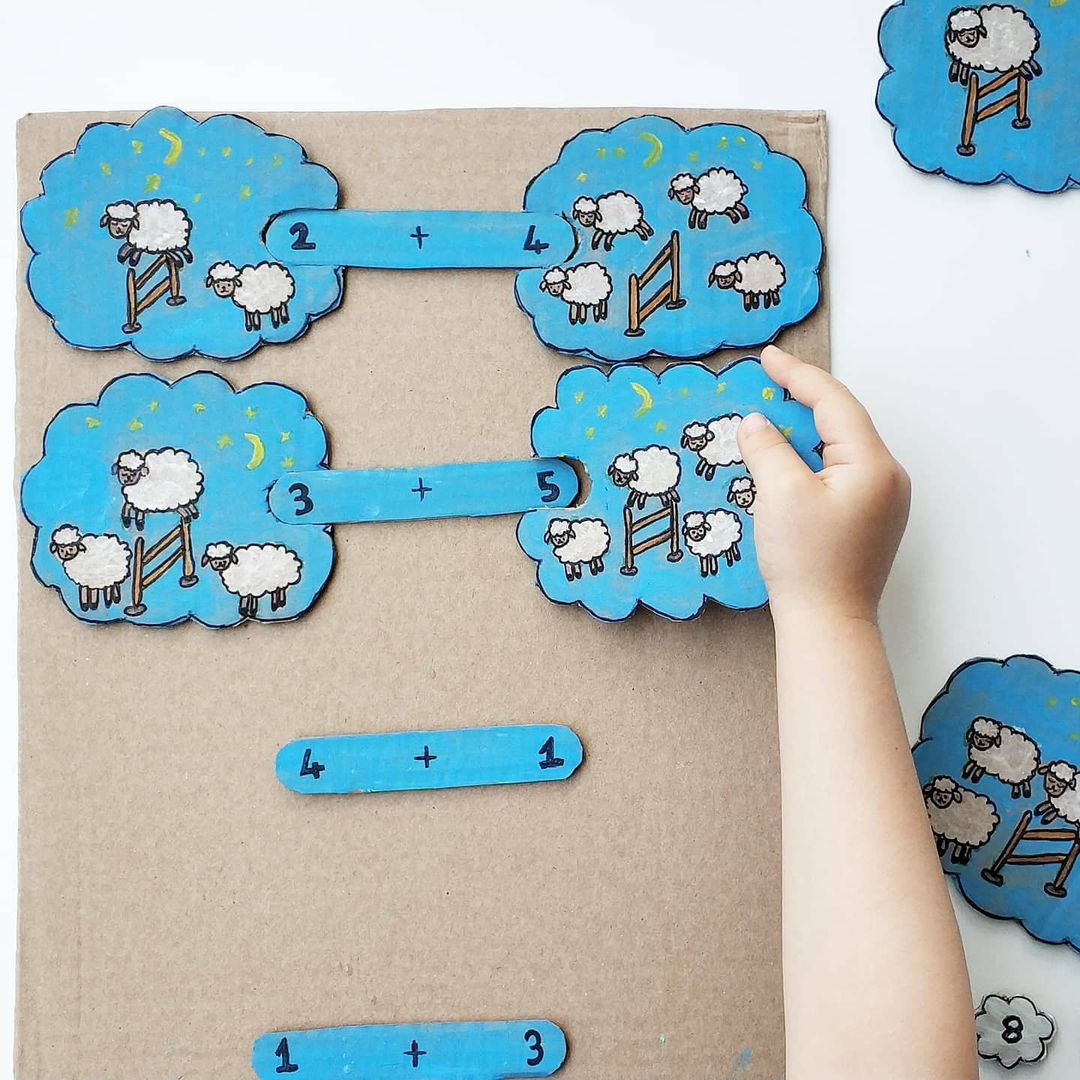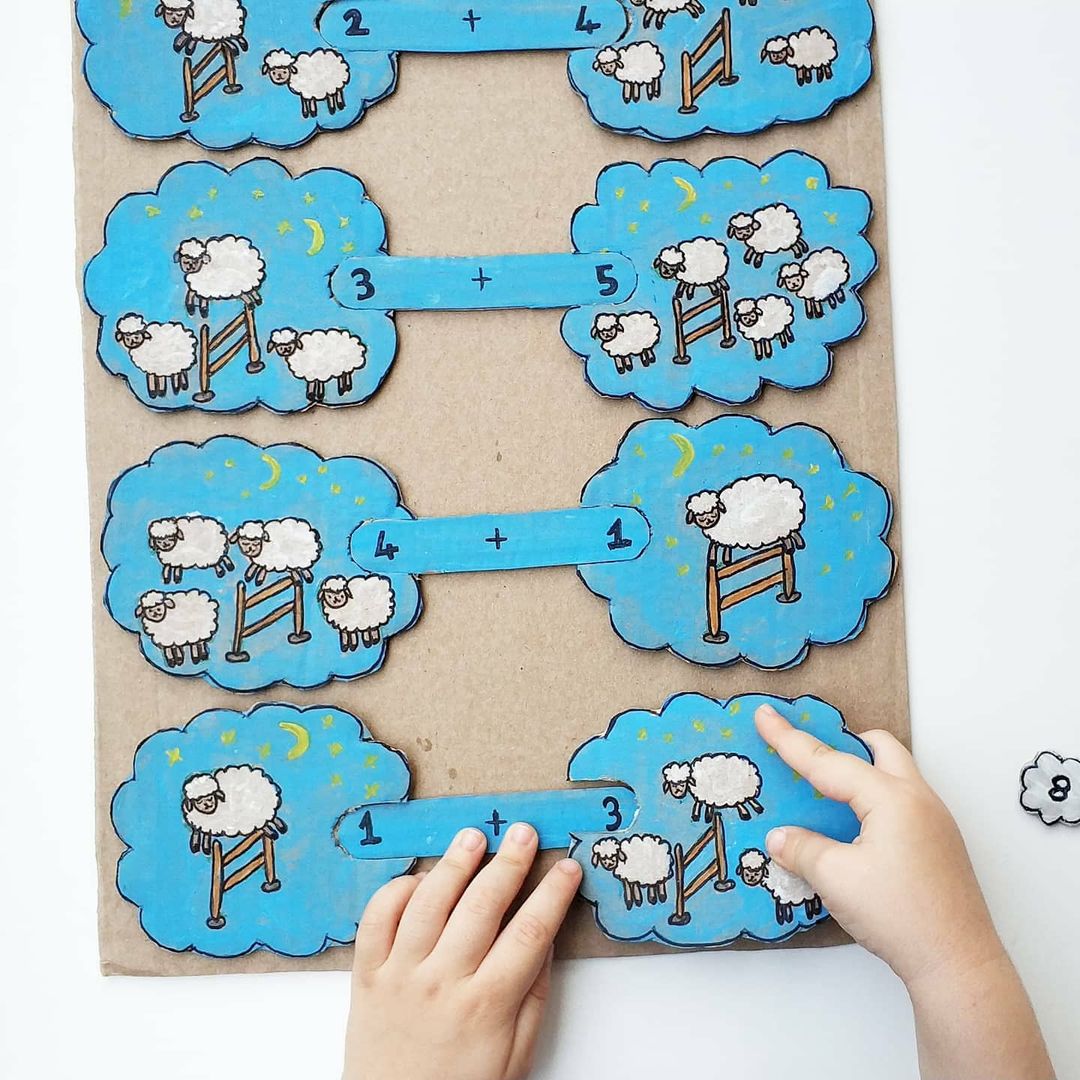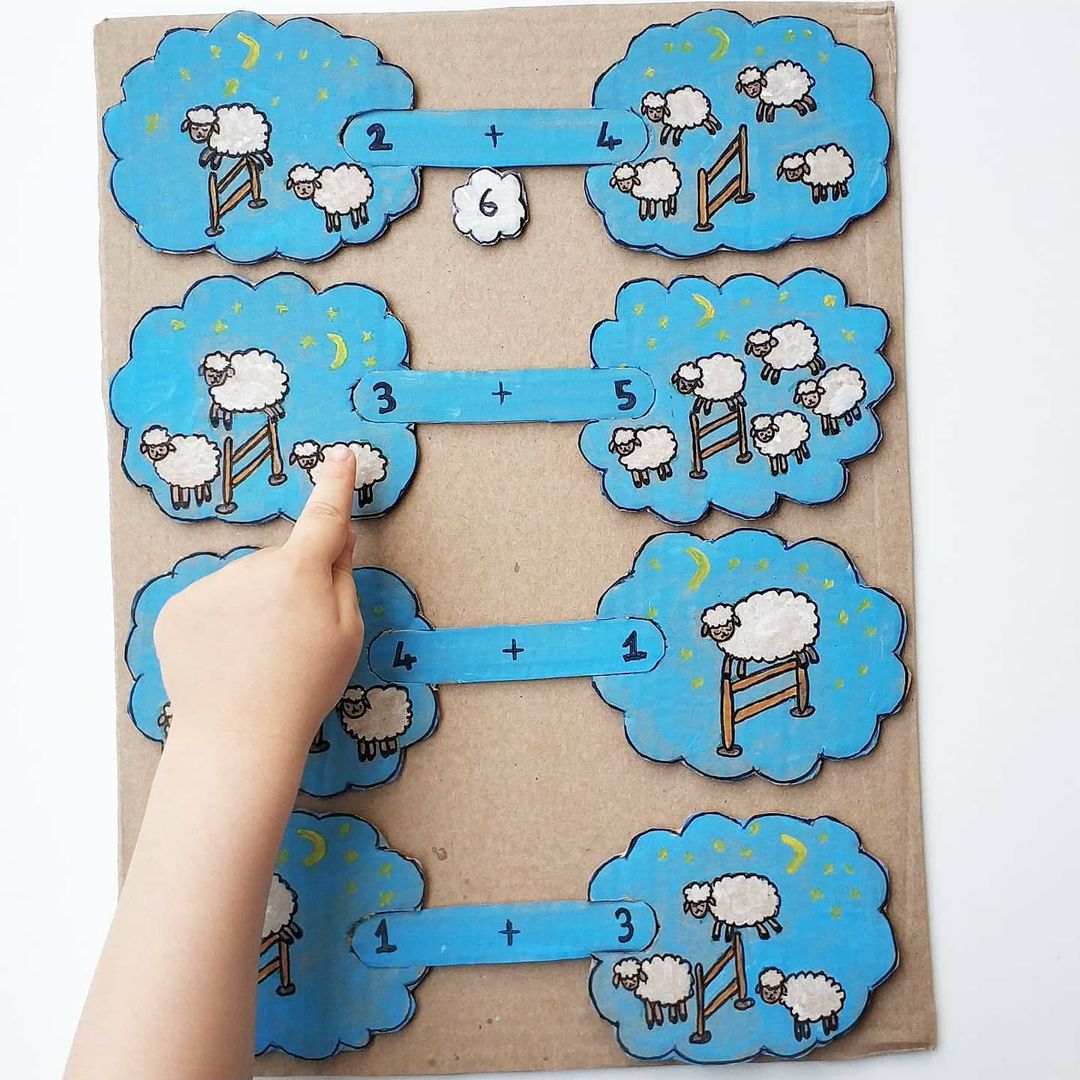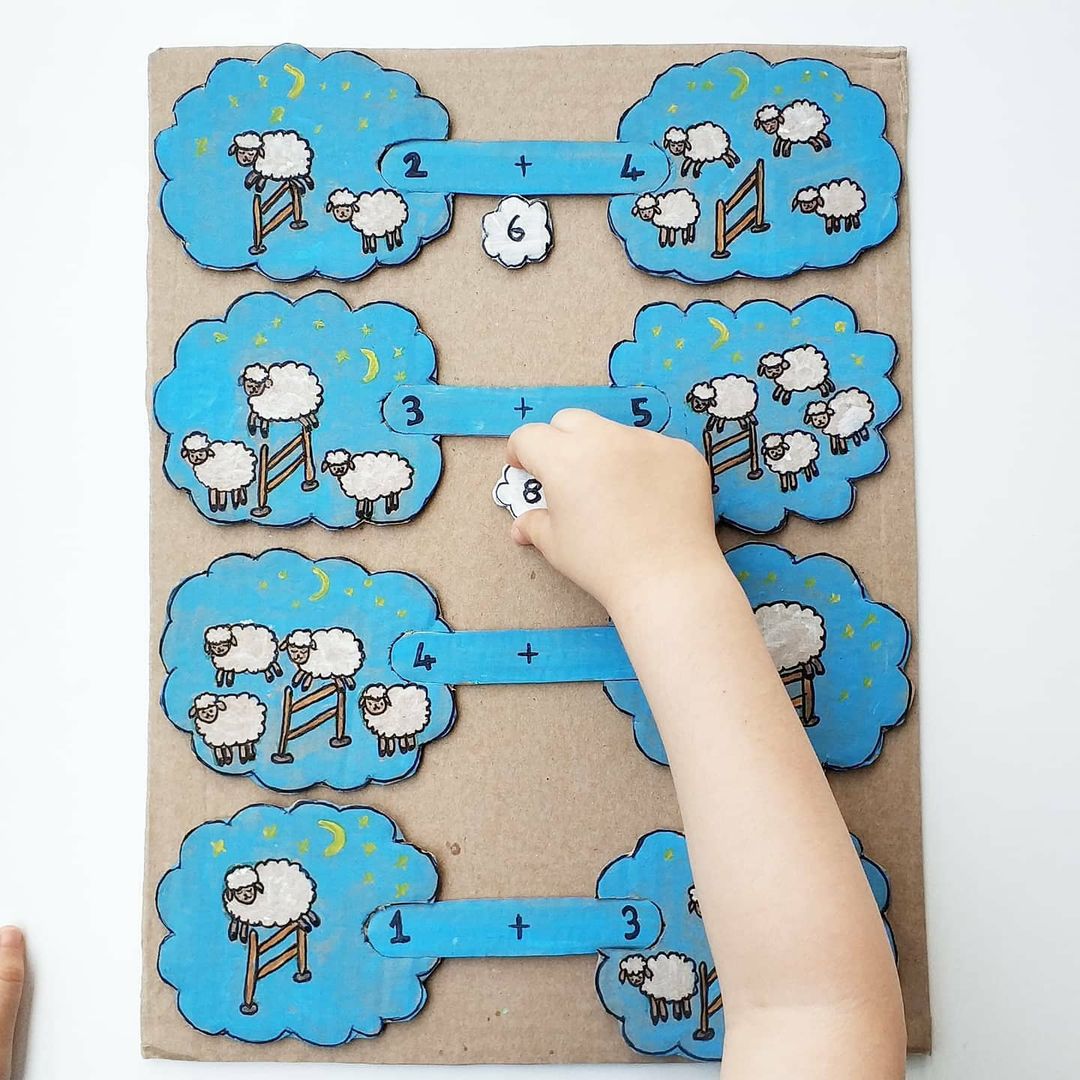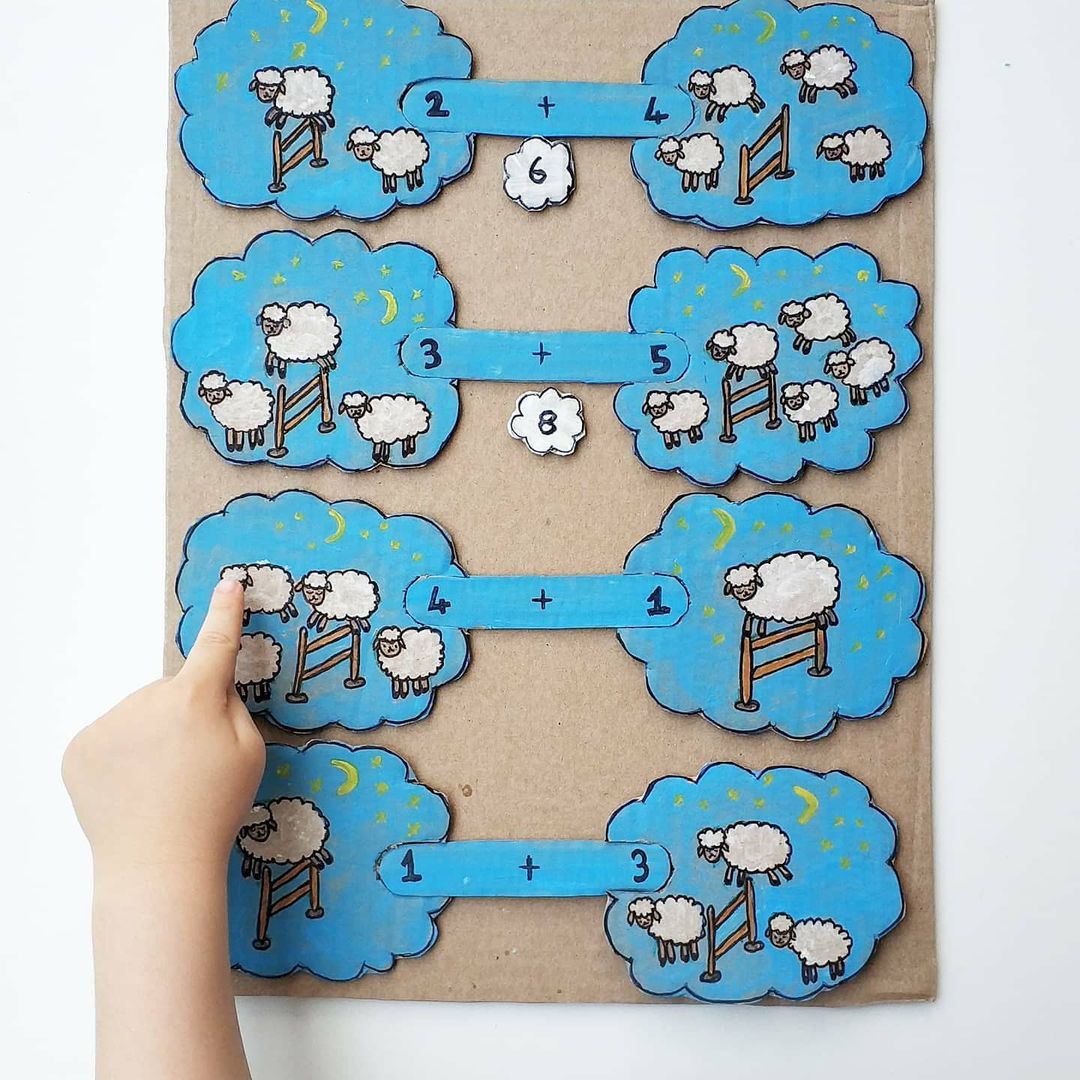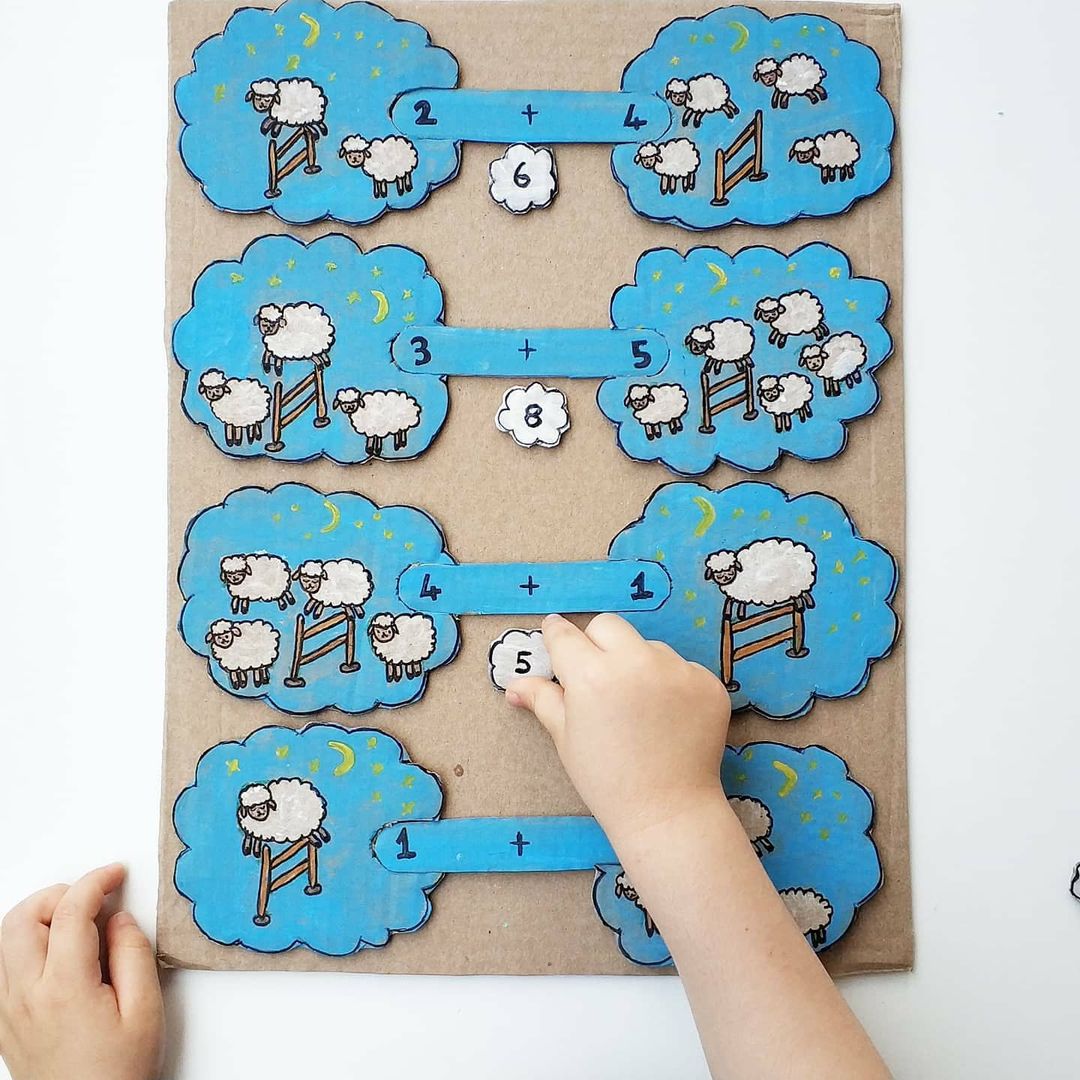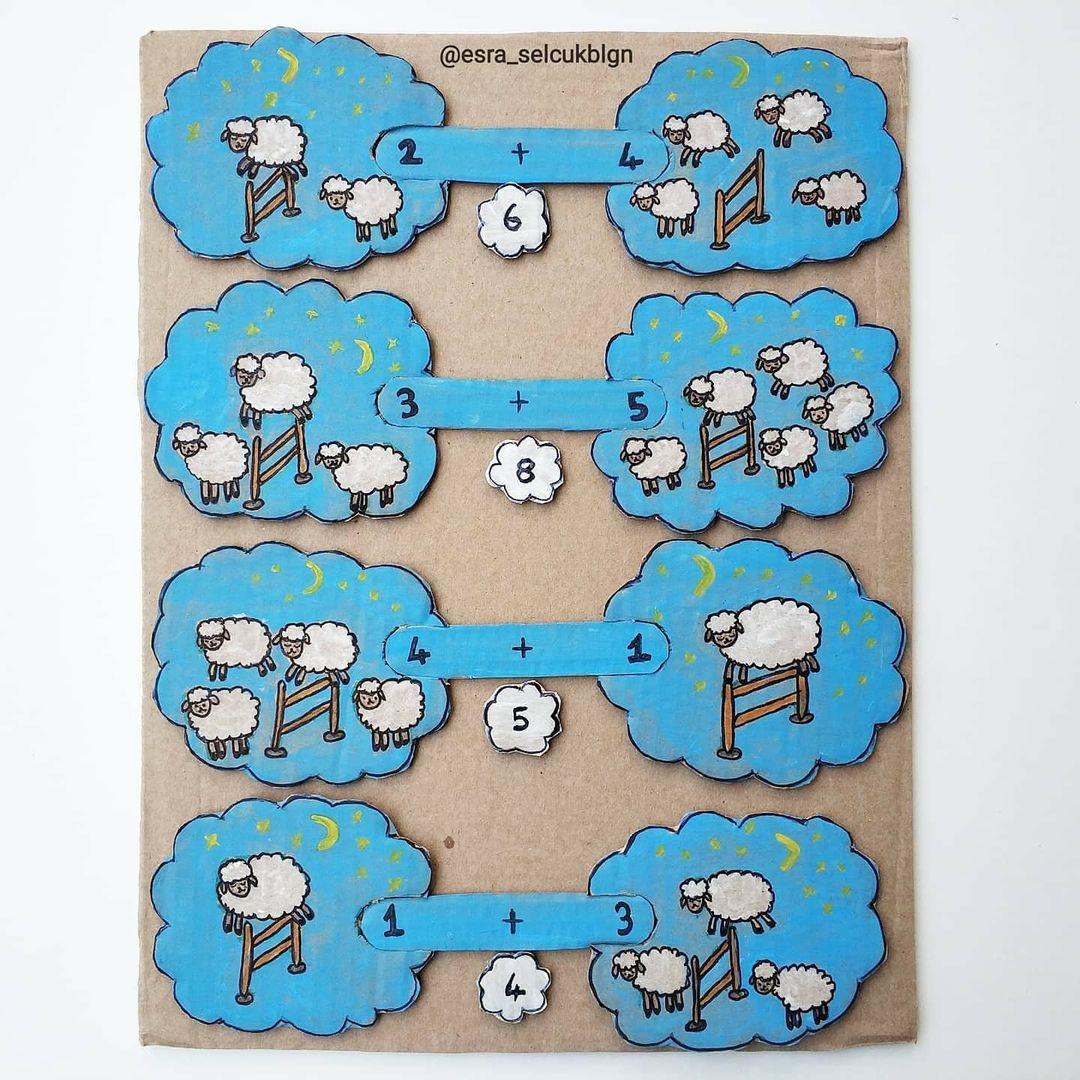 HONEY BEES🐝
Oh this looks wonderful.I have always loved bees.Beehive with bees.This is a great and lovely idea.Charming bees.A very good game where you need to count.I liked games with a window thet needs to be opened and closed.Using the lid waqs a great way to make the entry.
Bees collecting pollen from flowers in the forest would enter the hive and make honey. They used to enter a certain number of hives in order not to spill the pollen they collected. Let's help the honey bees get into the hive to make delicious honey.🍯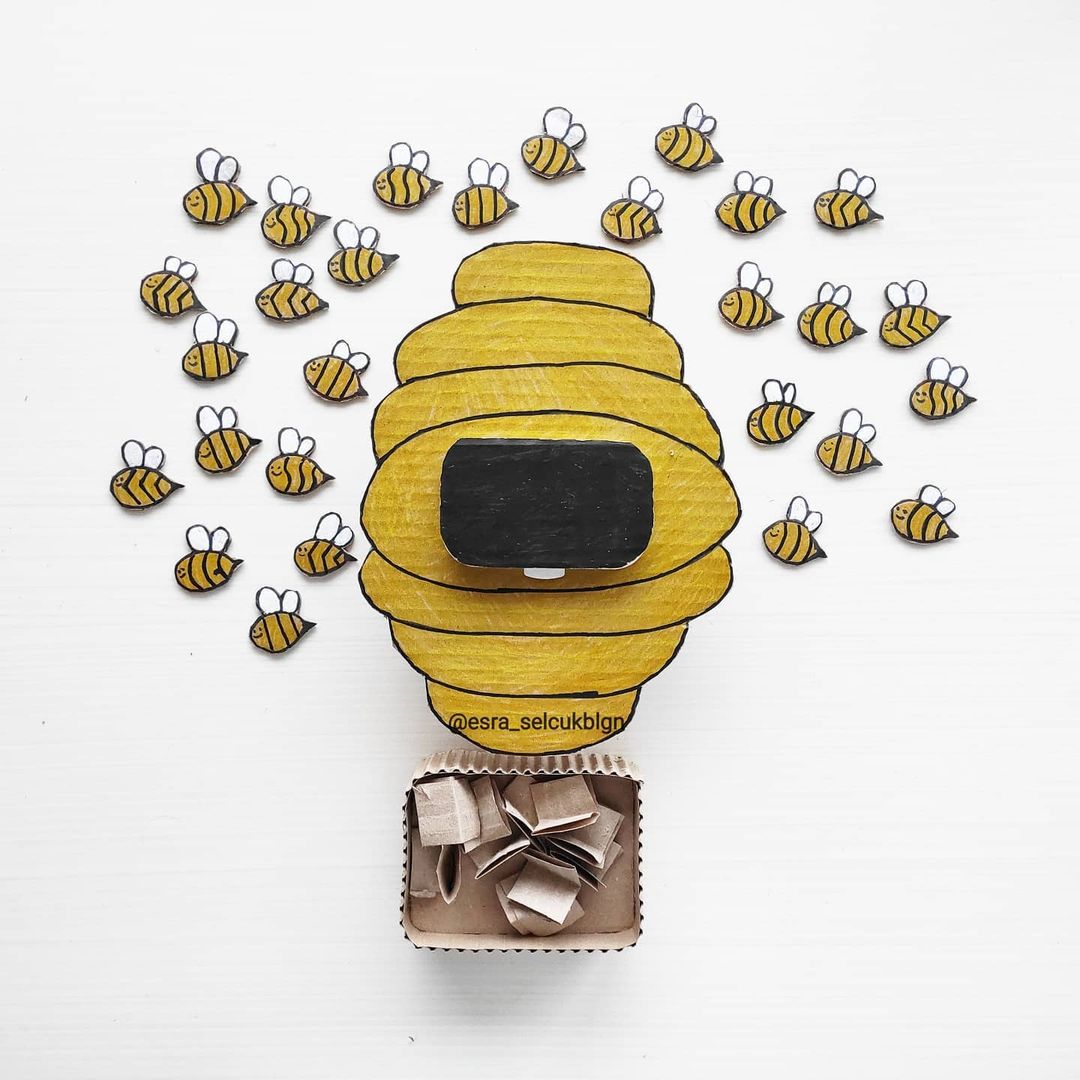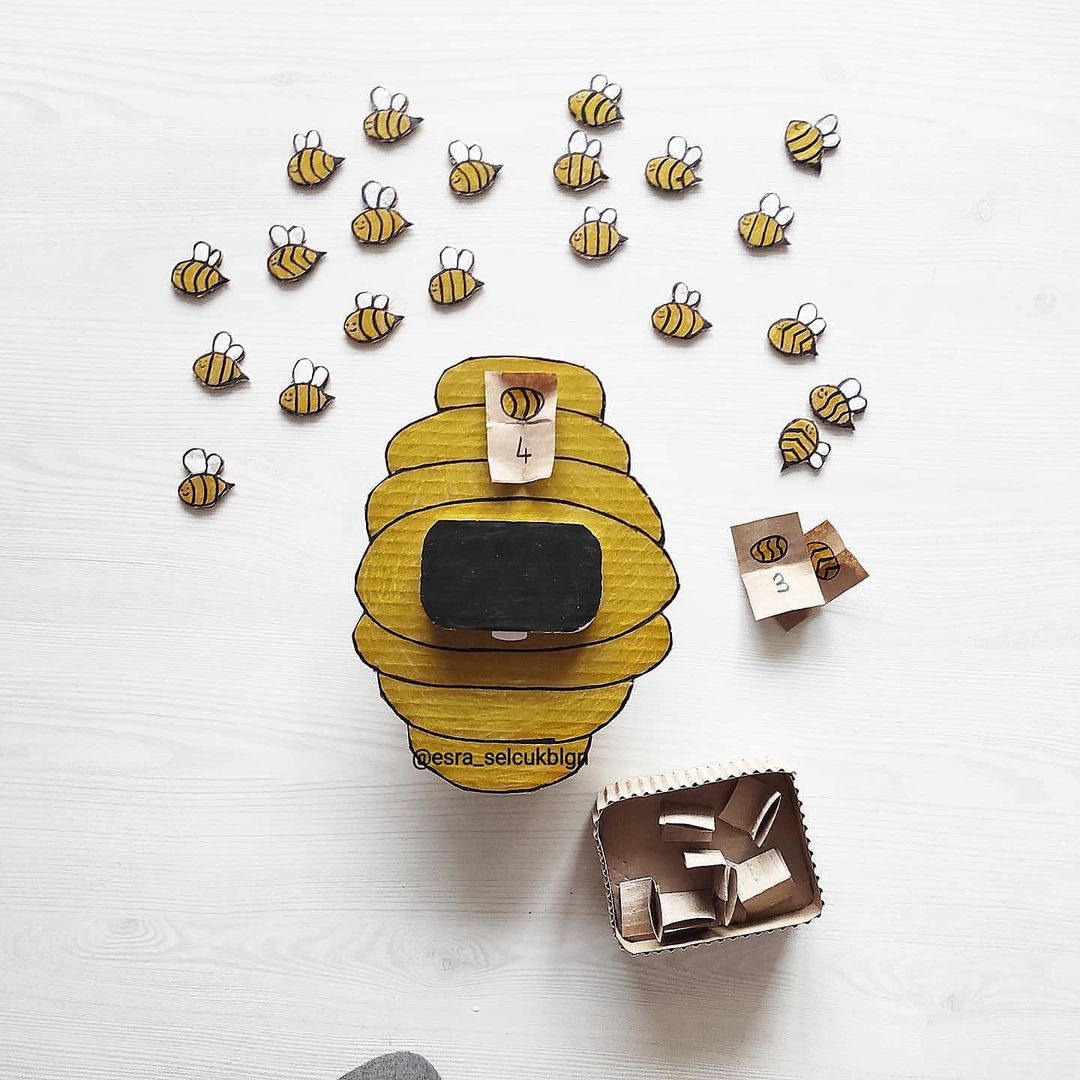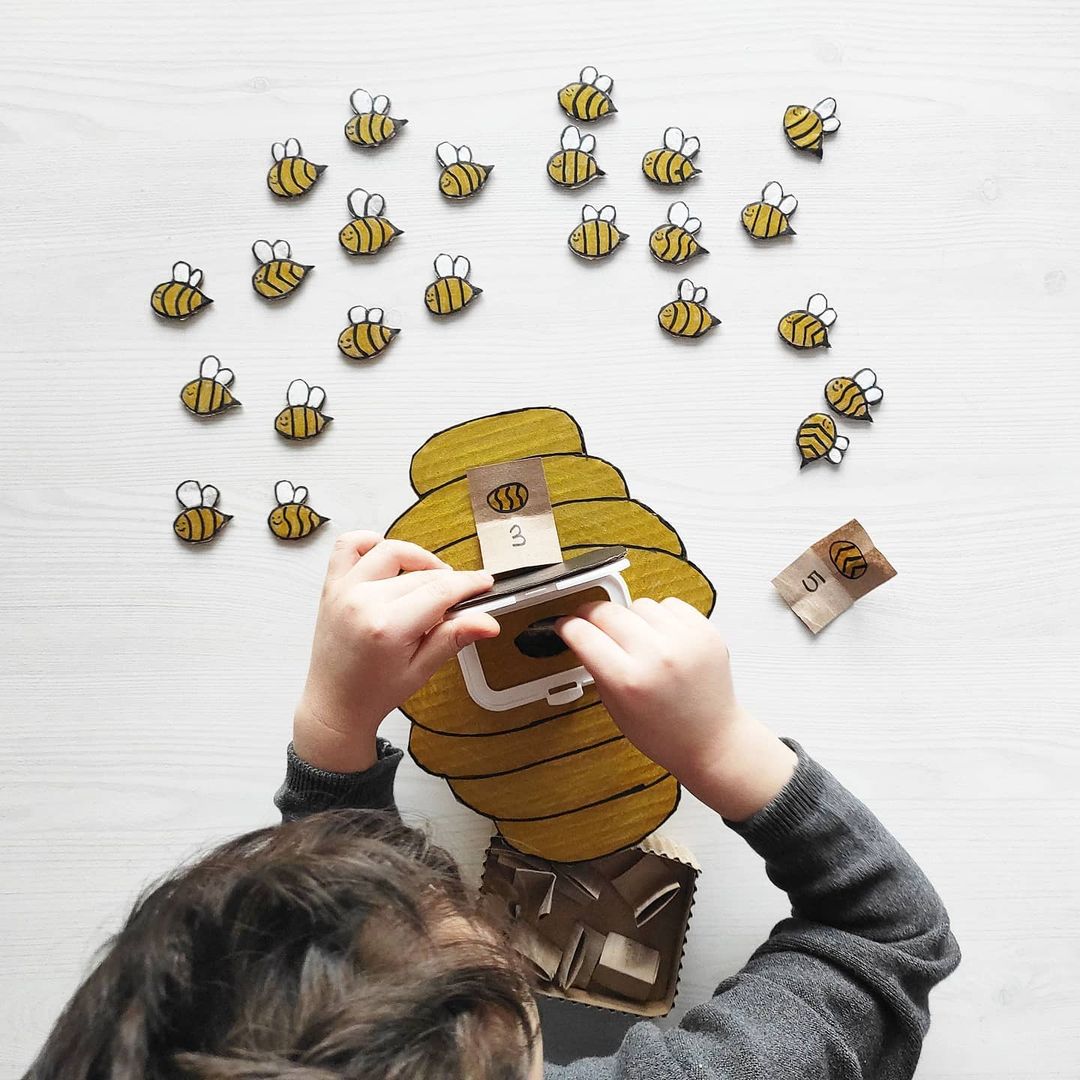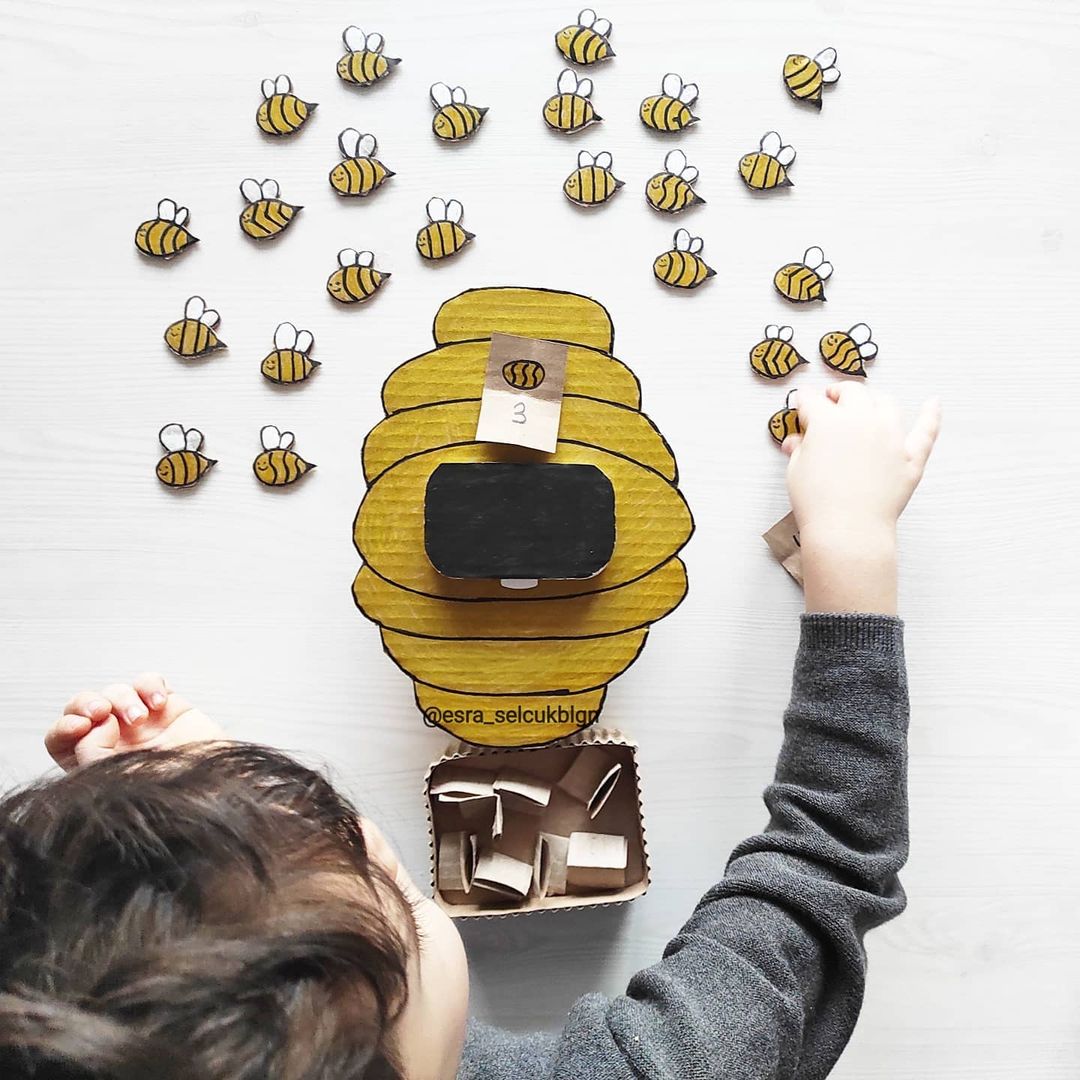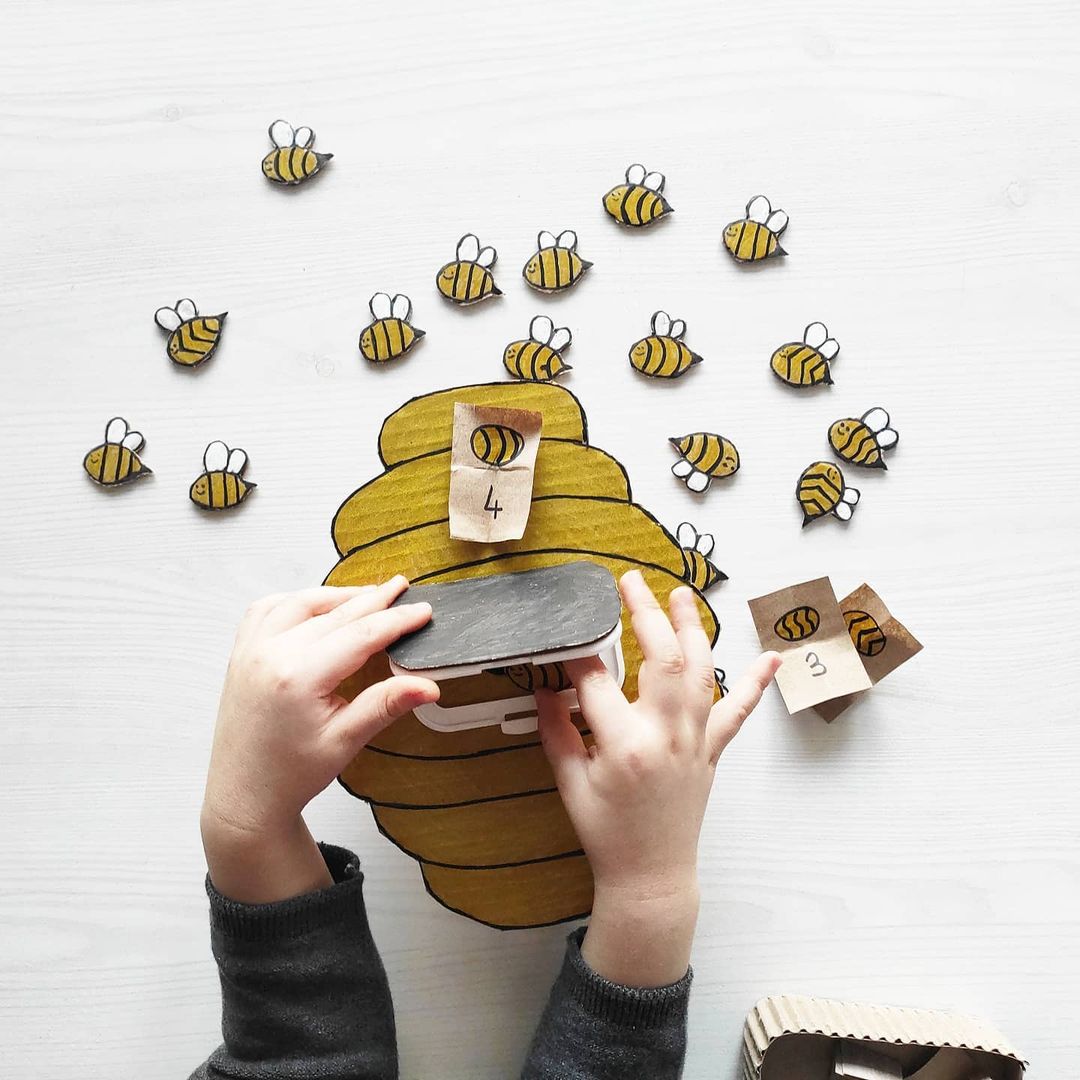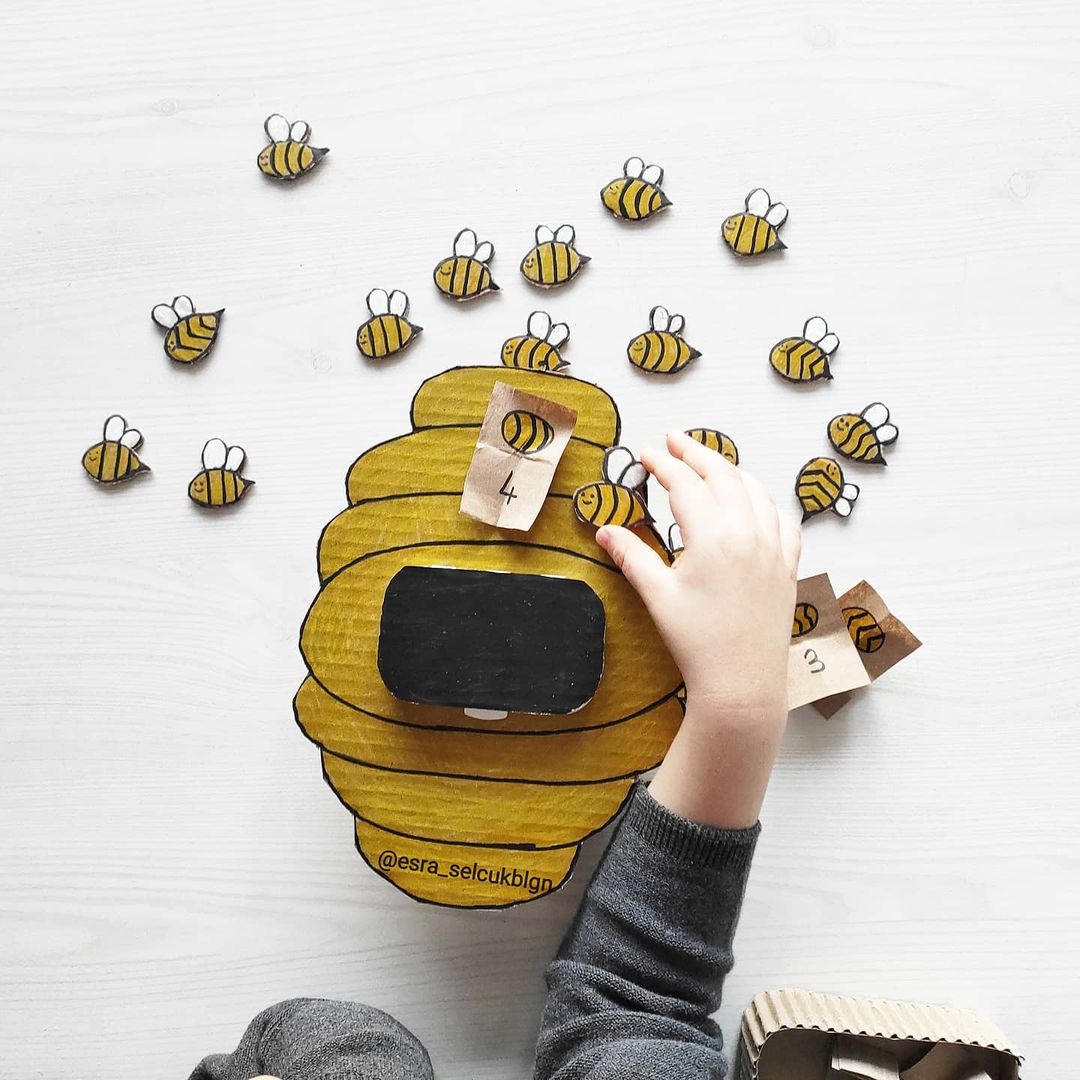 GOLD IN THE CUBE 🌈☁️
I really liked this game with carrots. And this version turned out amazing.It's great that this game is easy to make yourself and it will help those who learn to count well.Such a fun counting activity.
Let's complete the gold in each cube with the gold on the wooden bar, according to the given number.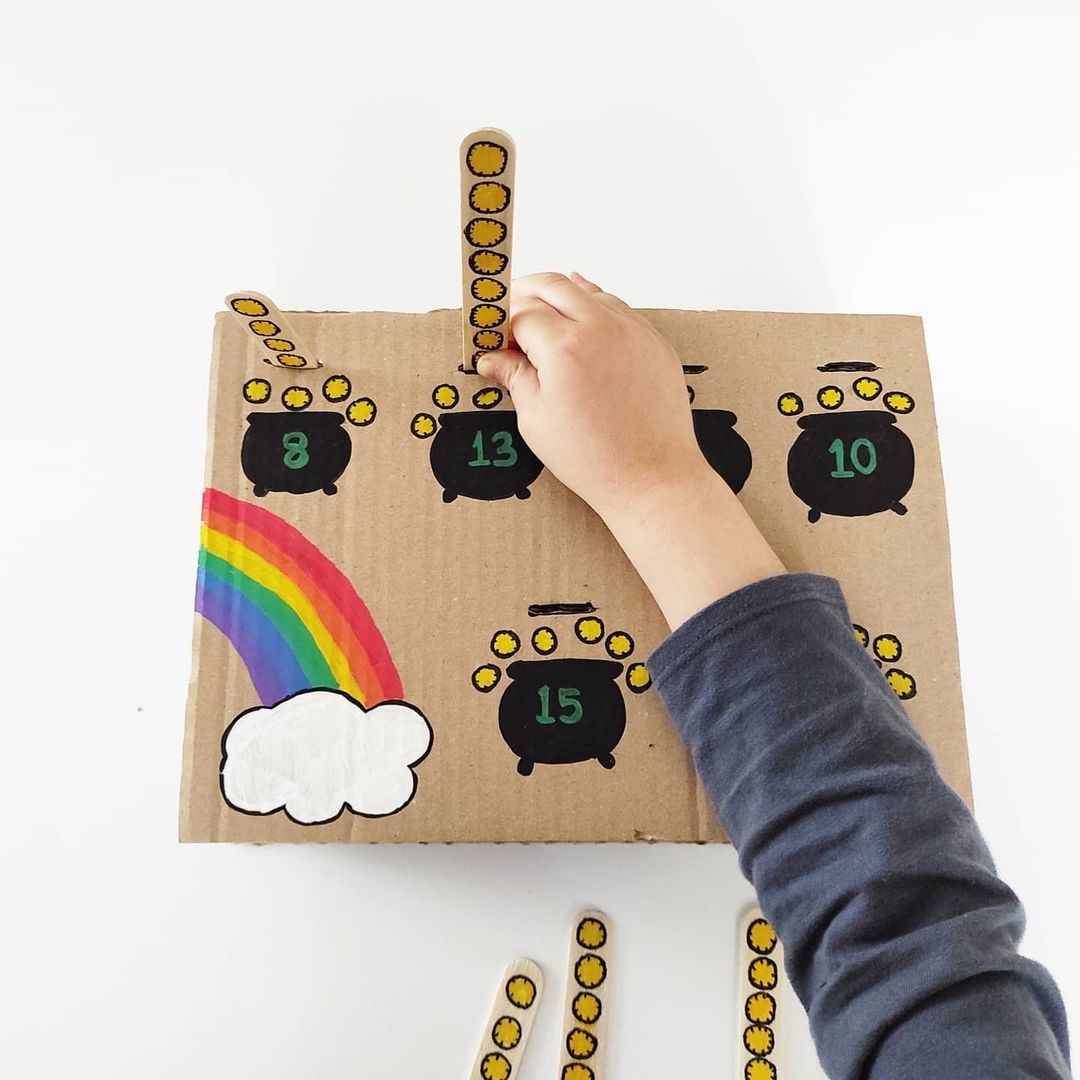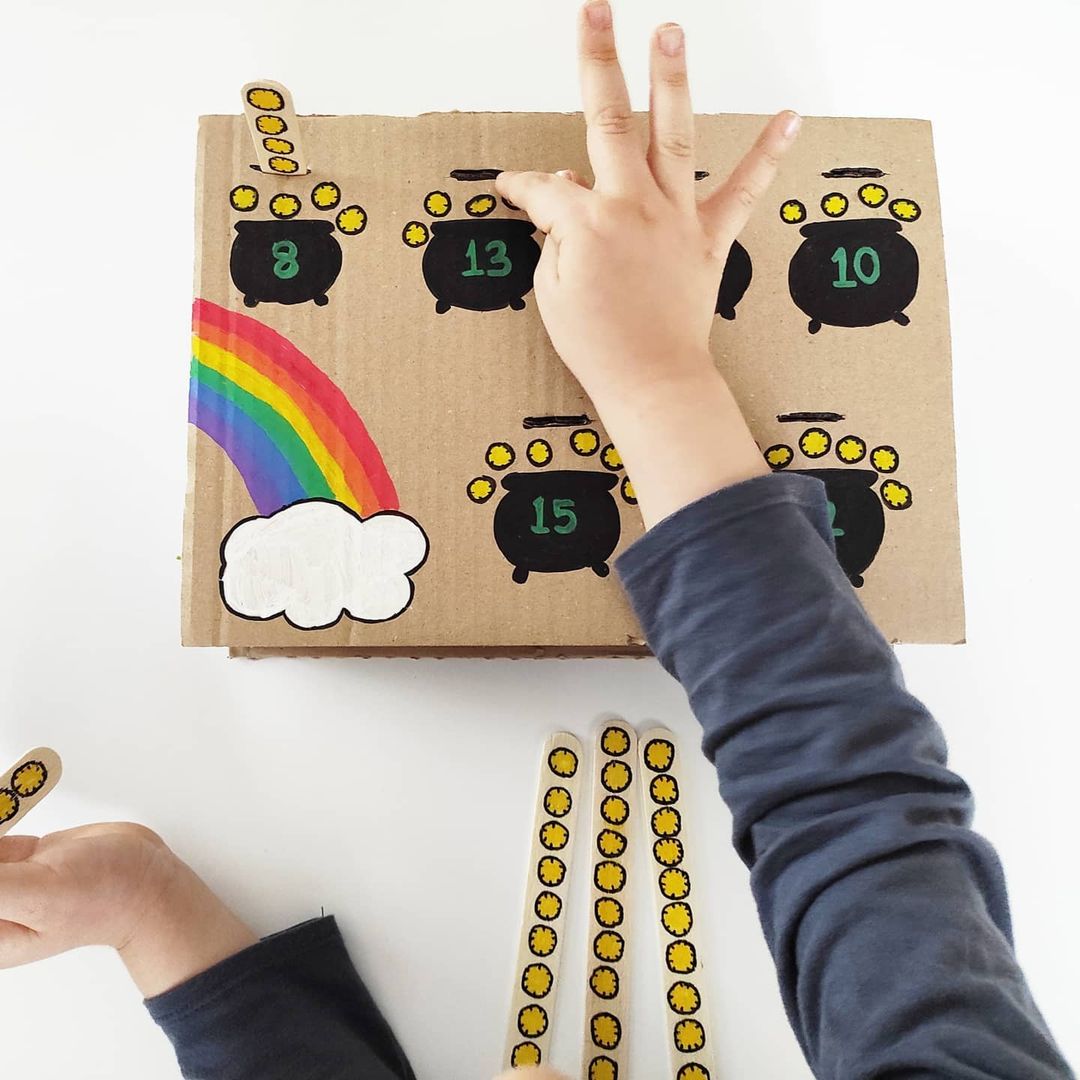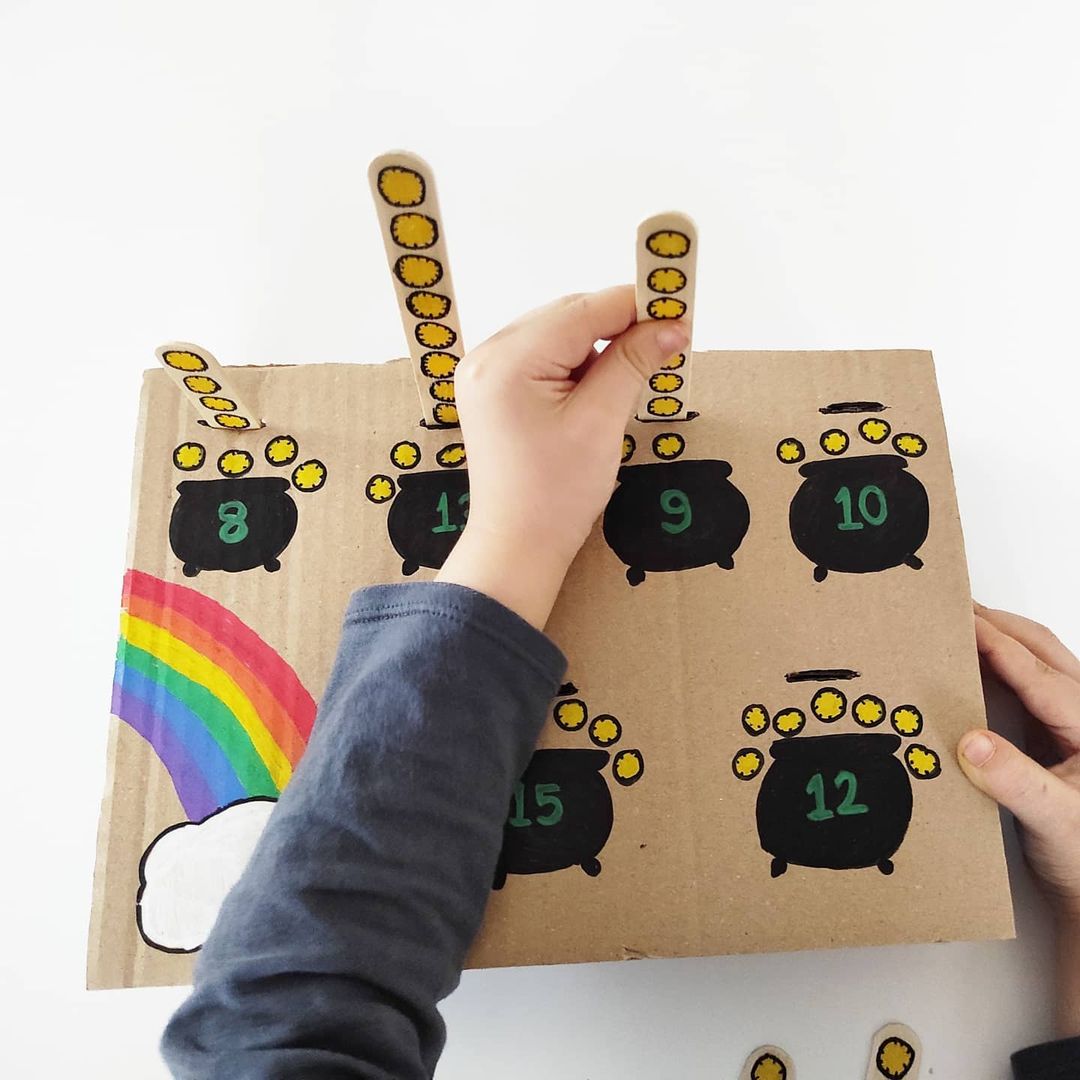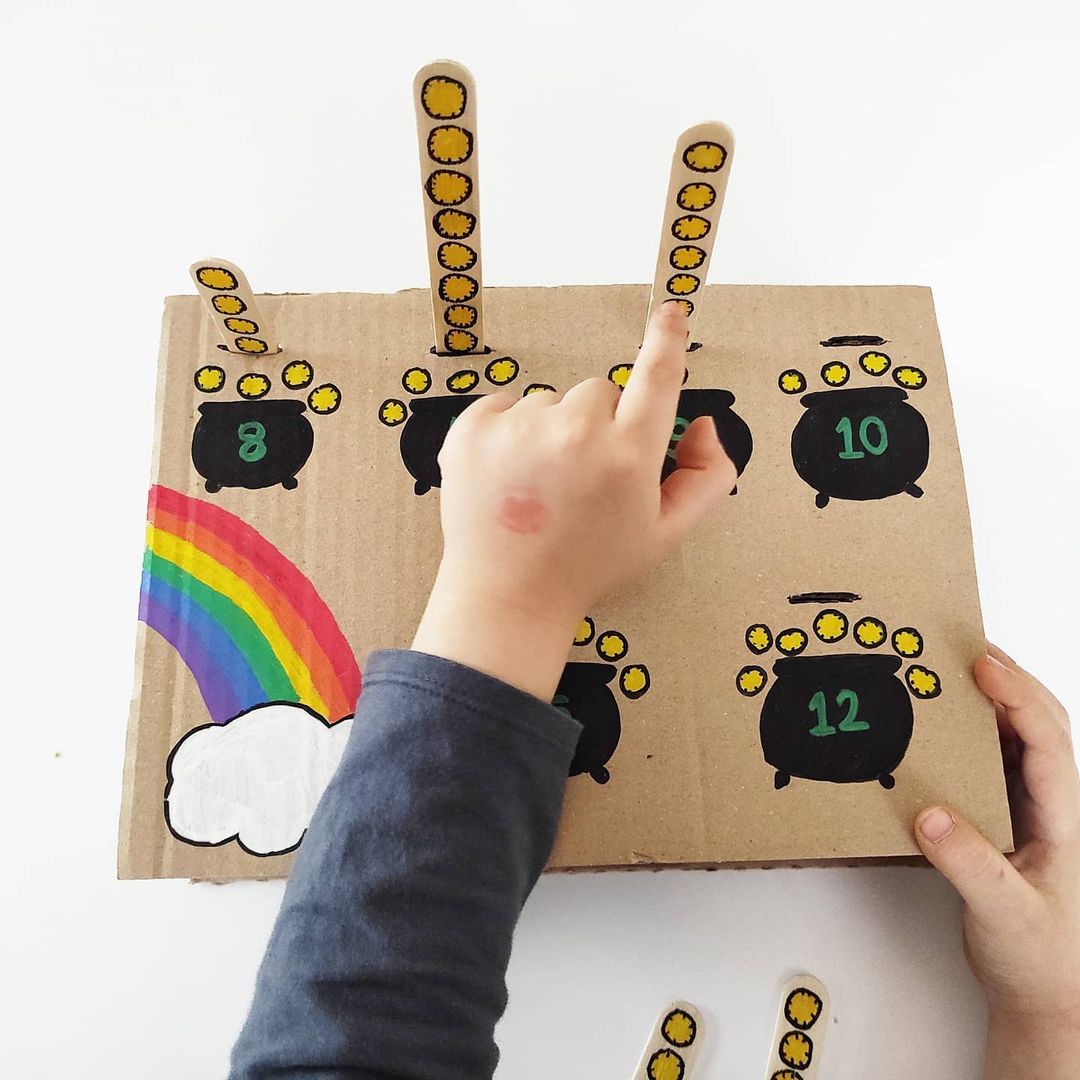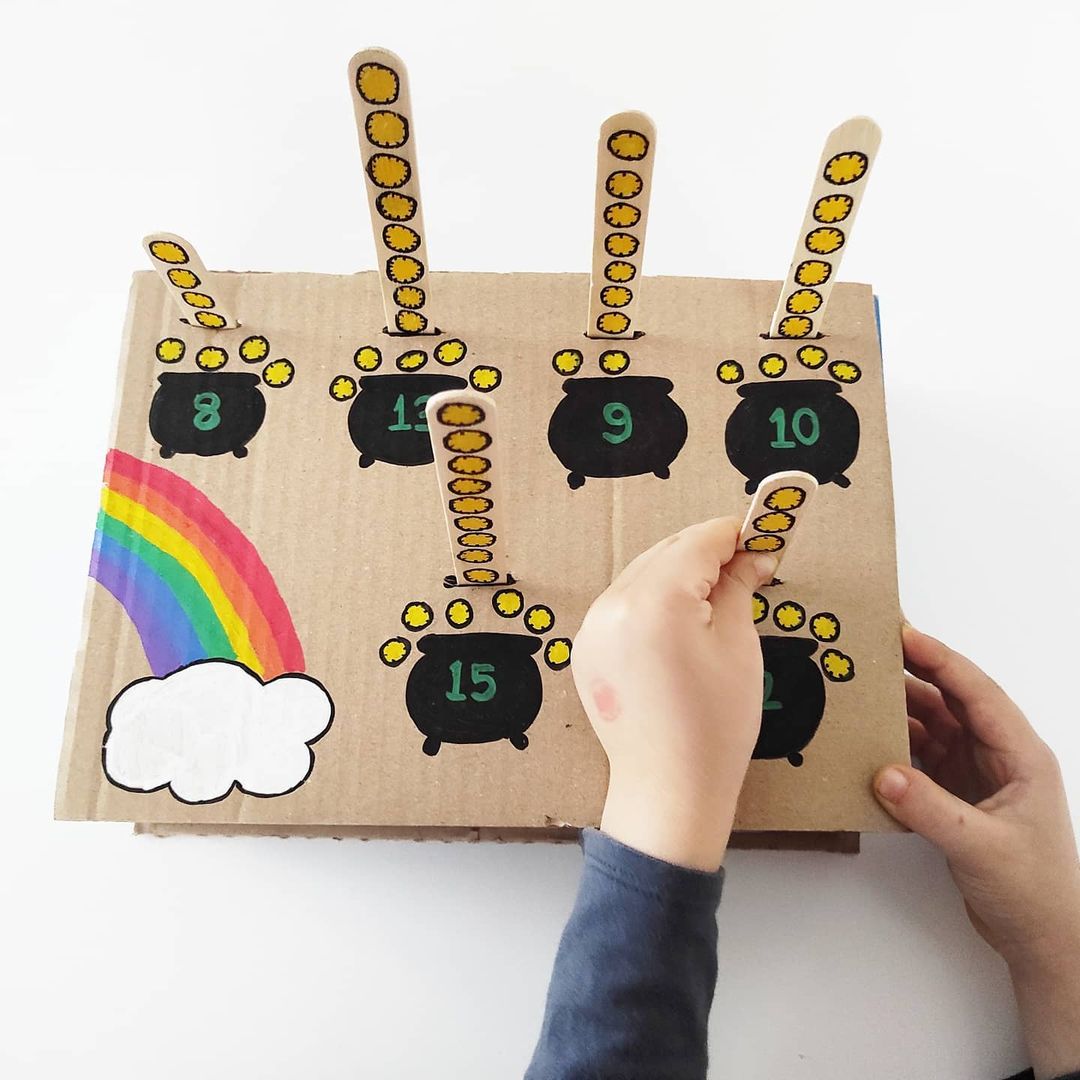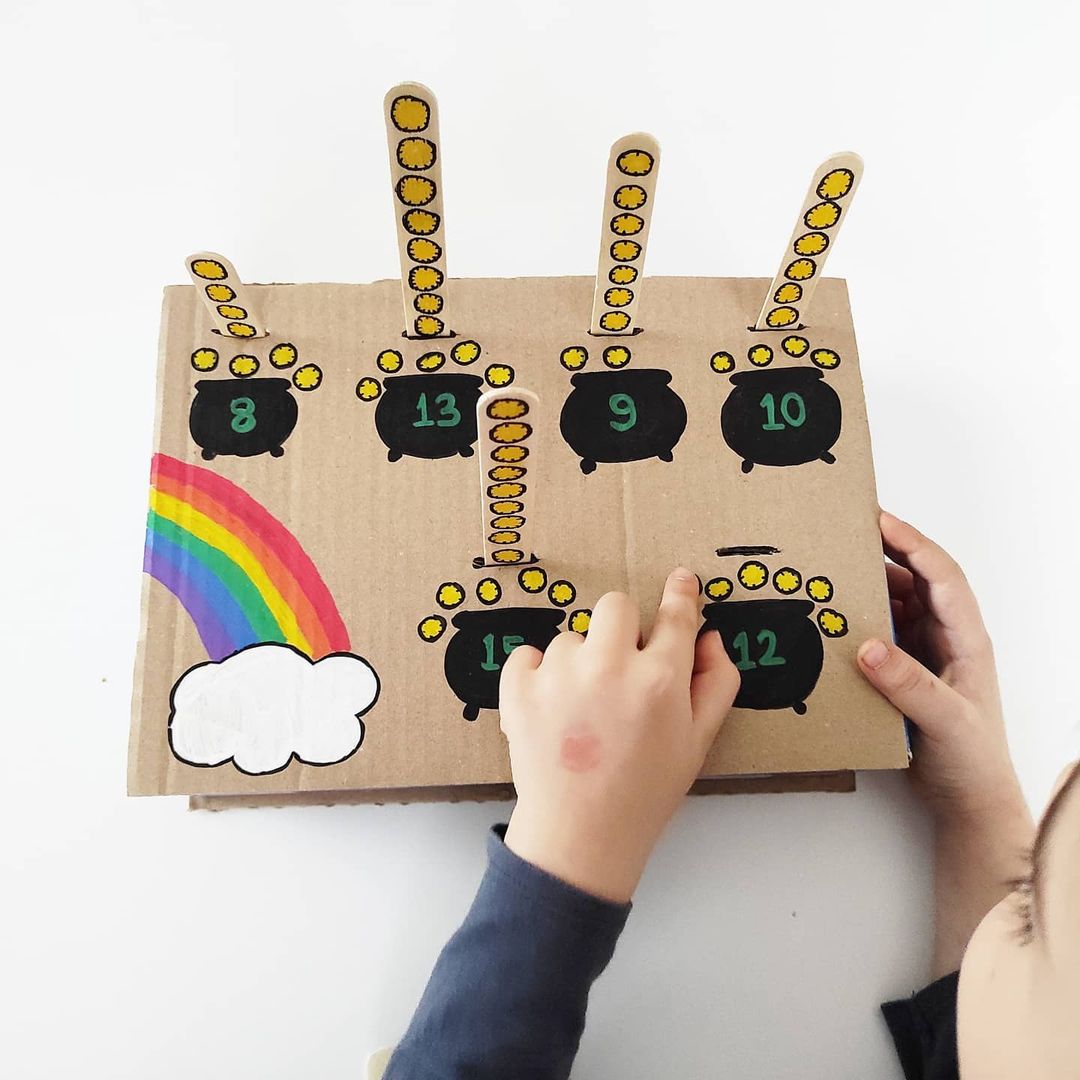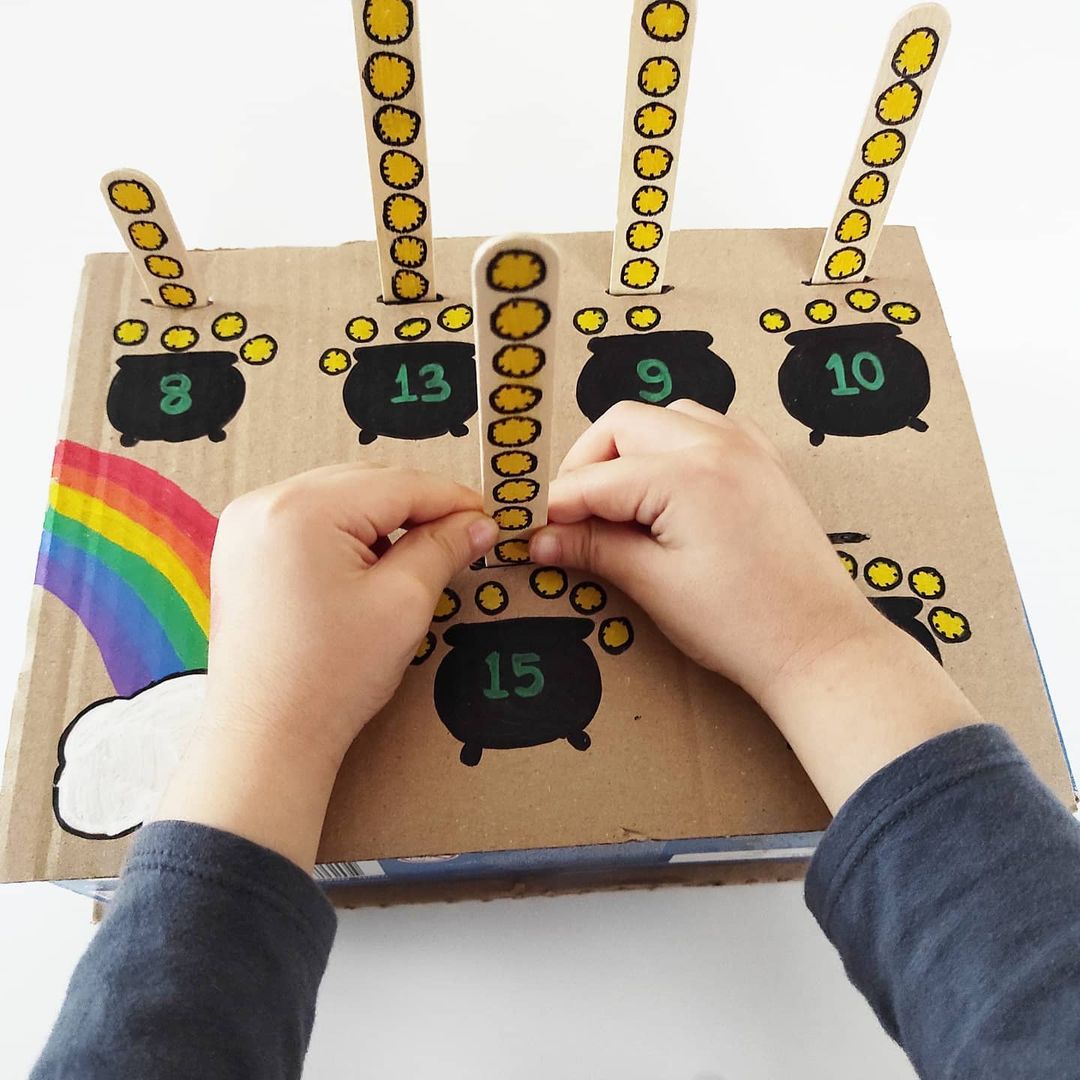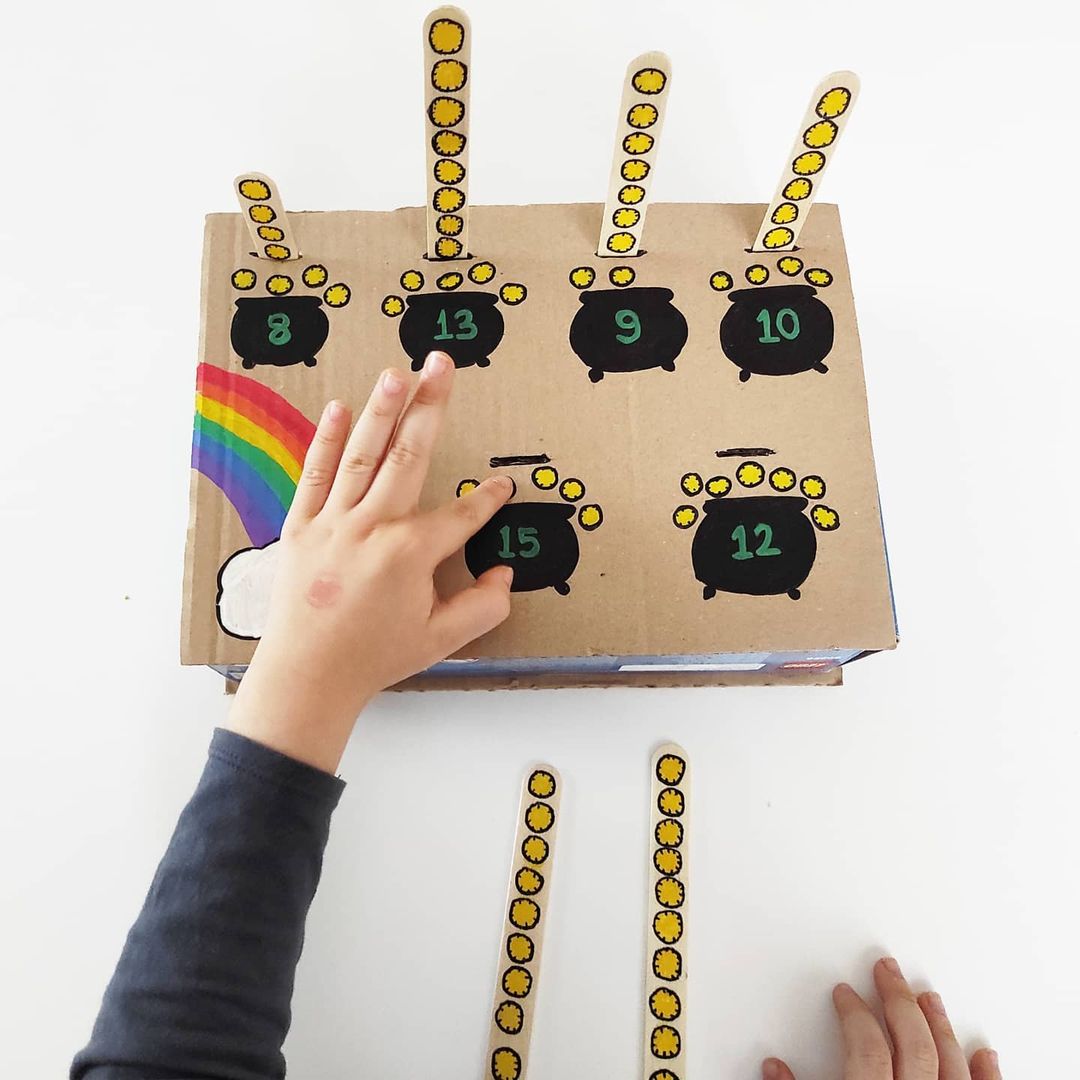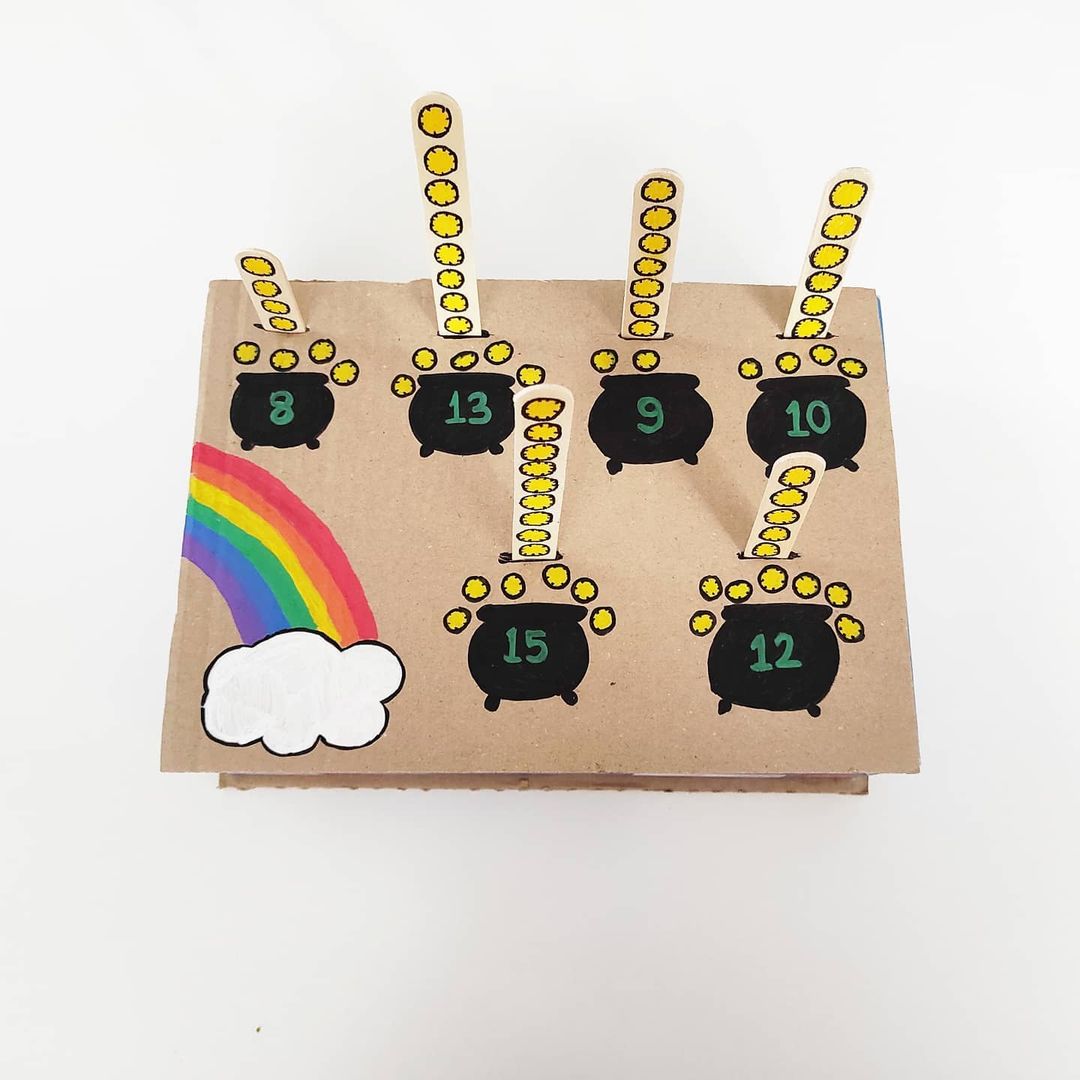 COLORED CAKE 🍰
Such a pretty cardboard activity! This good activity to work on those concepts.What a delicious idea.This is such a well though idea, and soo effective for colors and counting practice.Brillant coding play.
Look carefully at the size, color and number according to the order given on the sides of the cake slices, place the appropriate slices.😋
🍰This game will reinforce big-medium-small concepts, simple counting and color matching.
🍰You can also prepare using colored stickers, pompoms, buttons, straws, adhesive eva cardboard for the cake.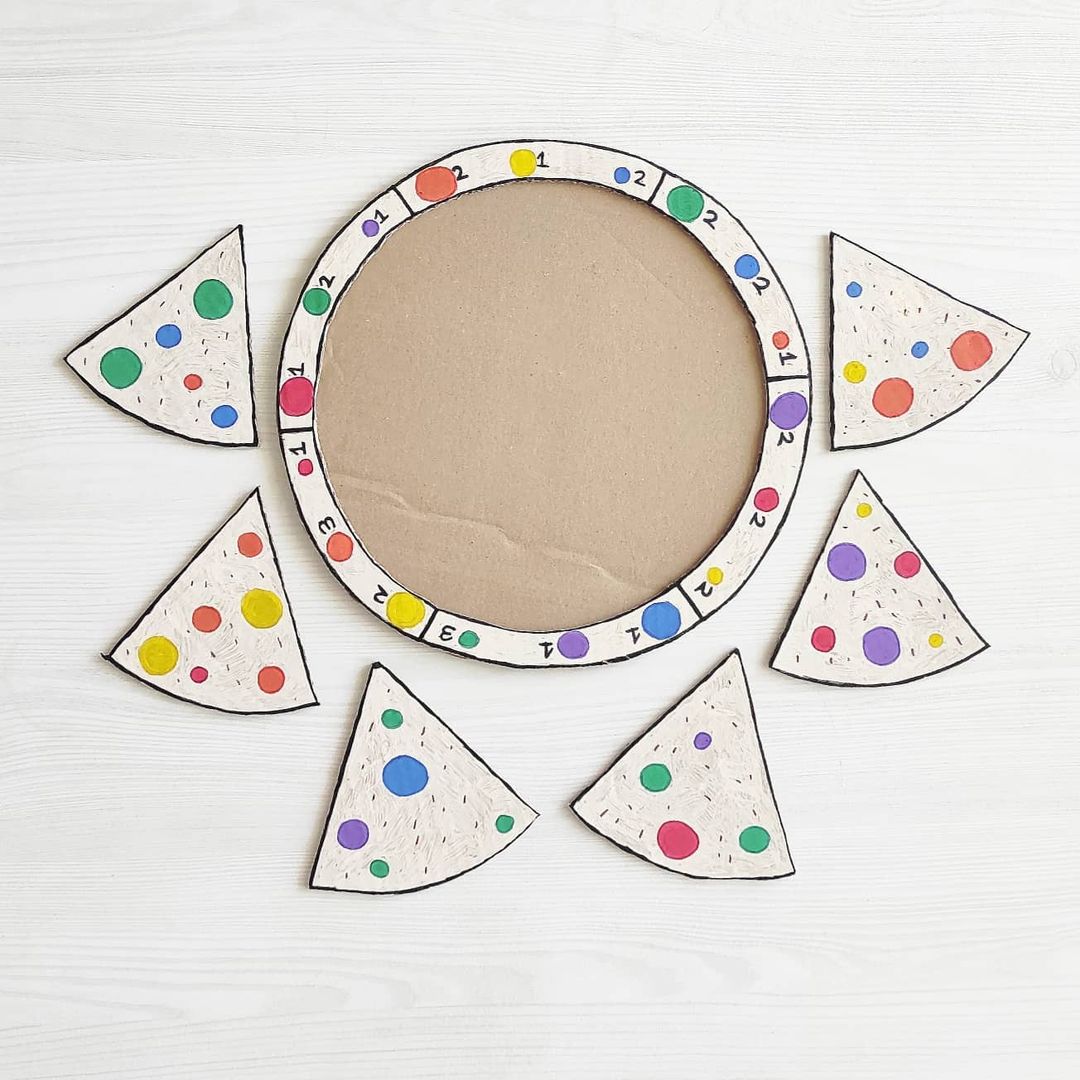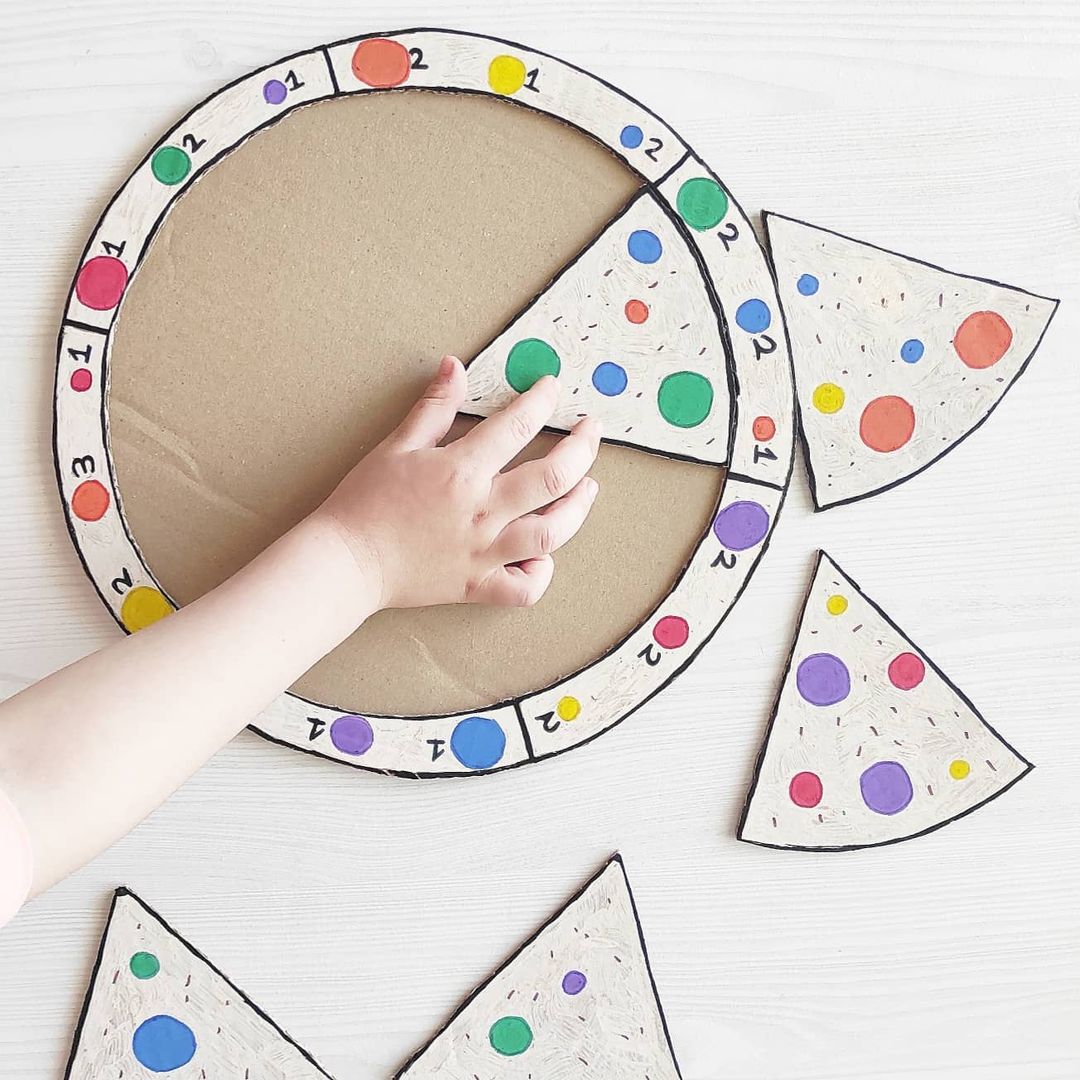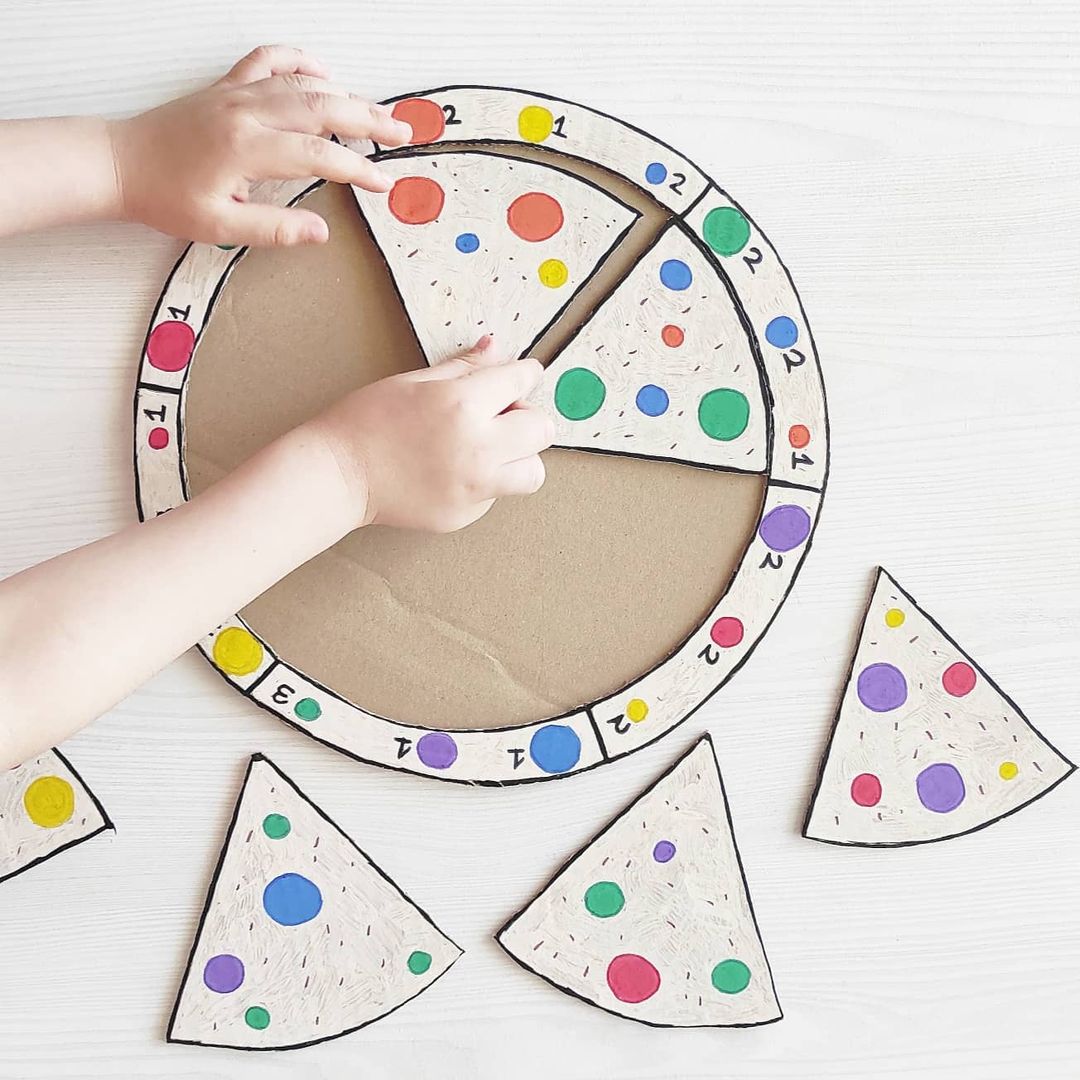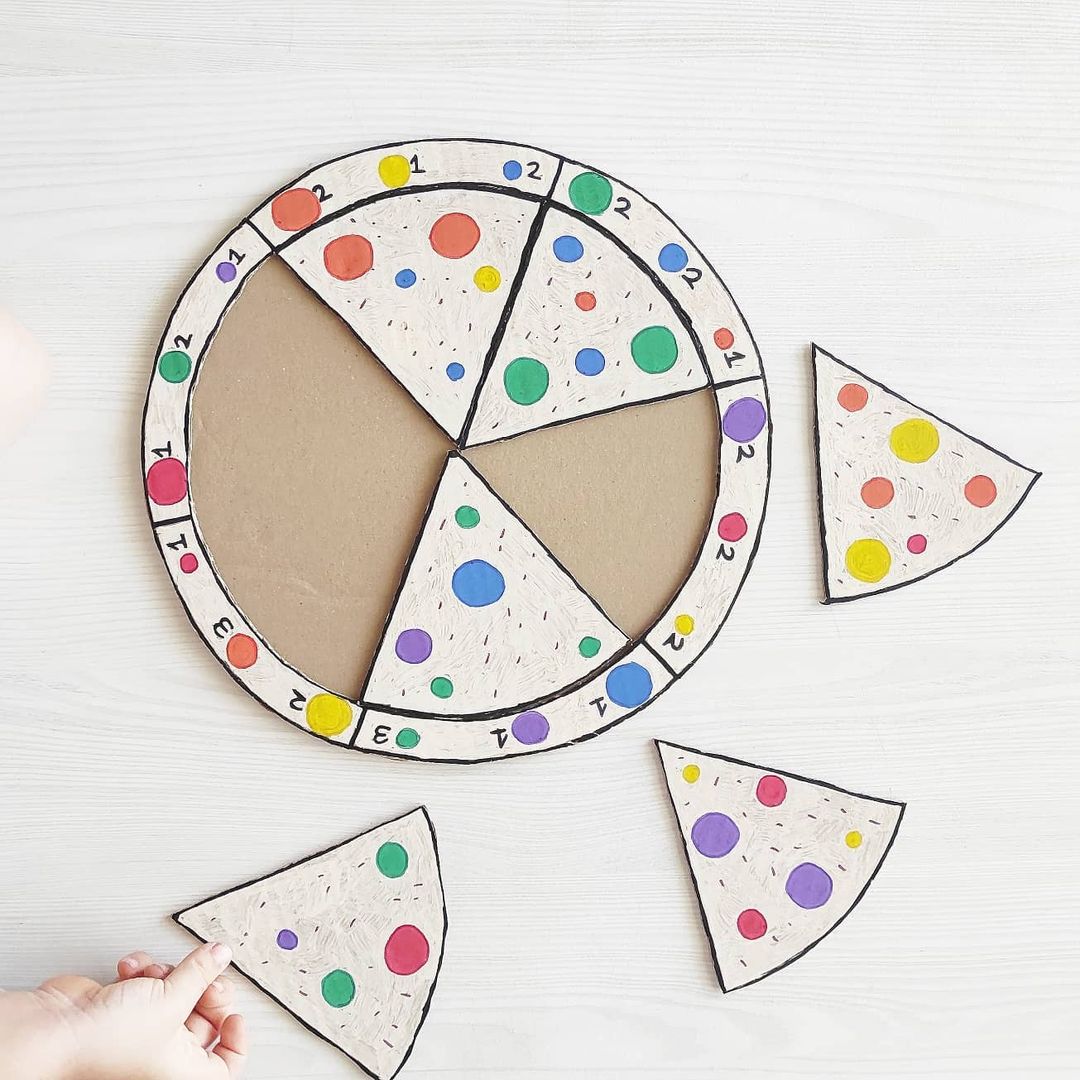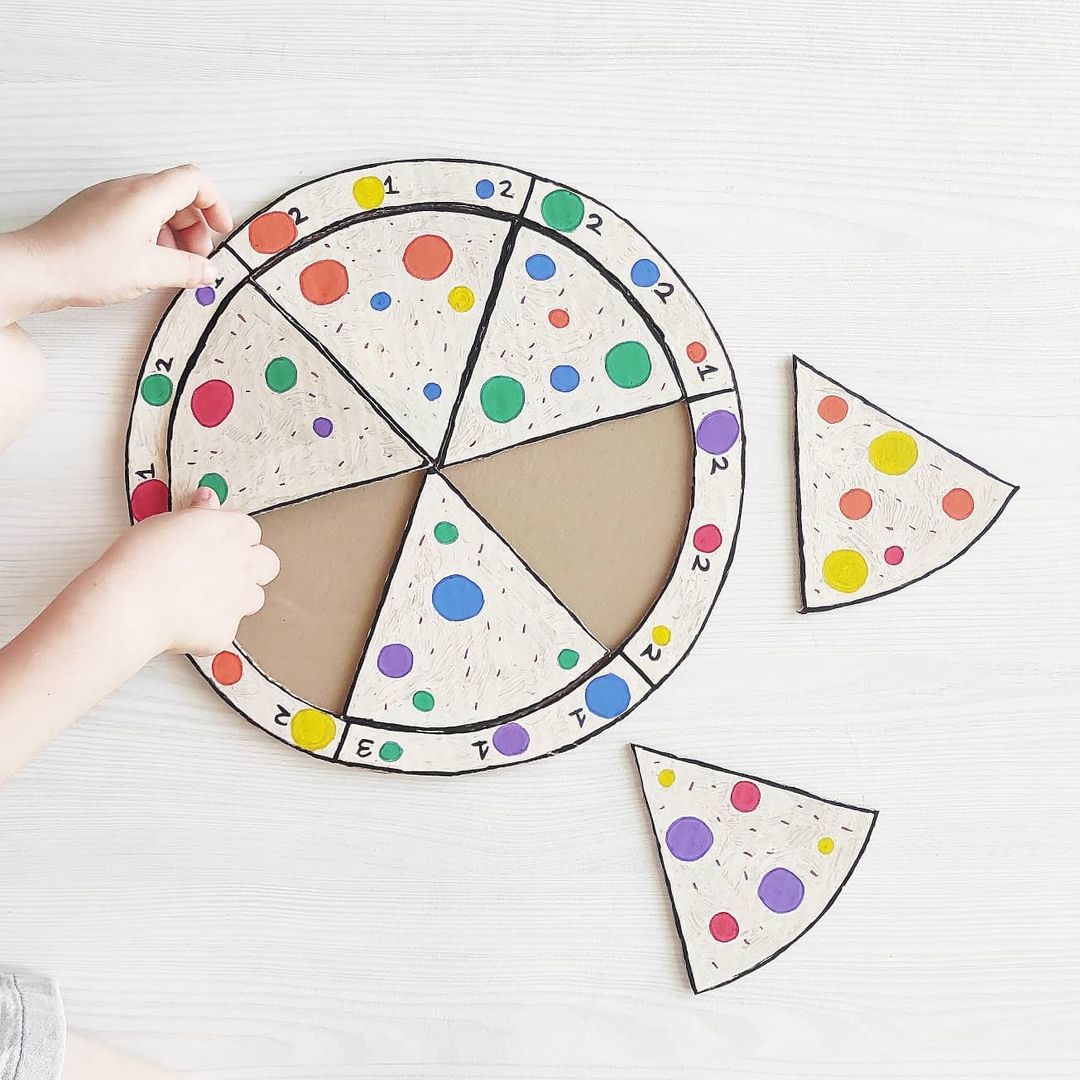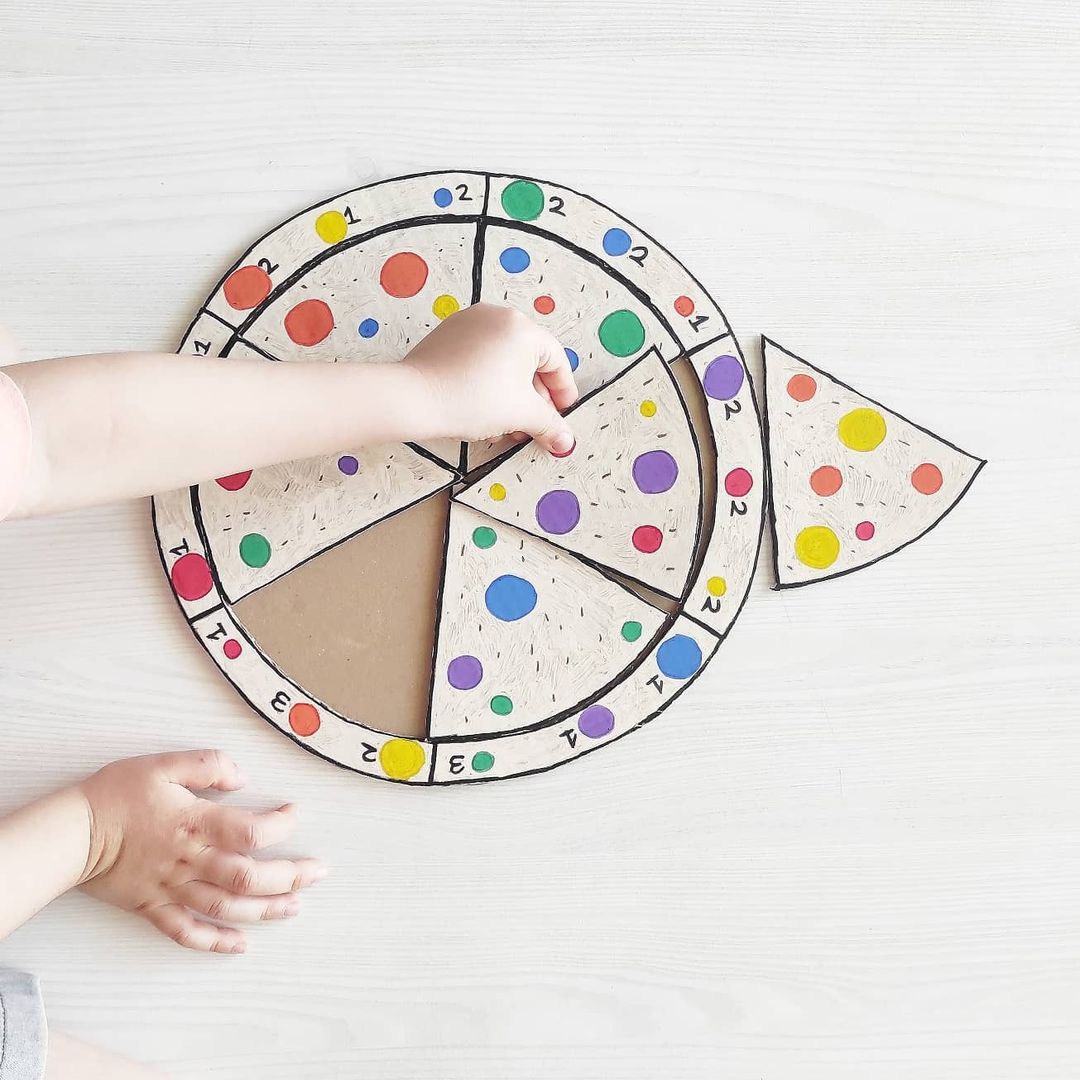 TIME TO PLANT COLOURFUL FLOWERS
I love decoding activities!Such a wonderful way to play and learn.Beautiful spring game.
I coded the colours of the flowers with numbers. So let's look at the card which flowers go in which number.
My son loves this kind of decoding games. So I design various kinds of decoding games.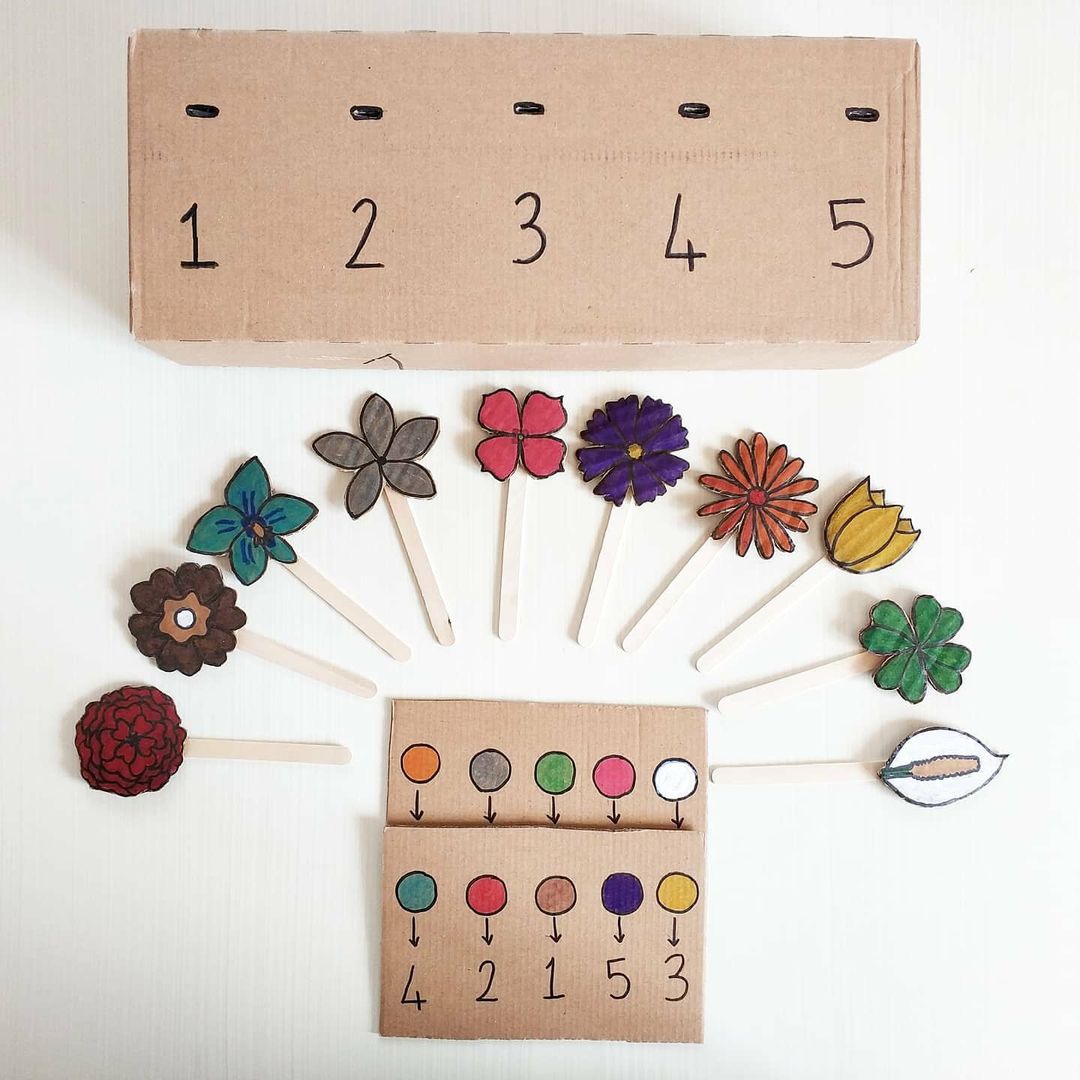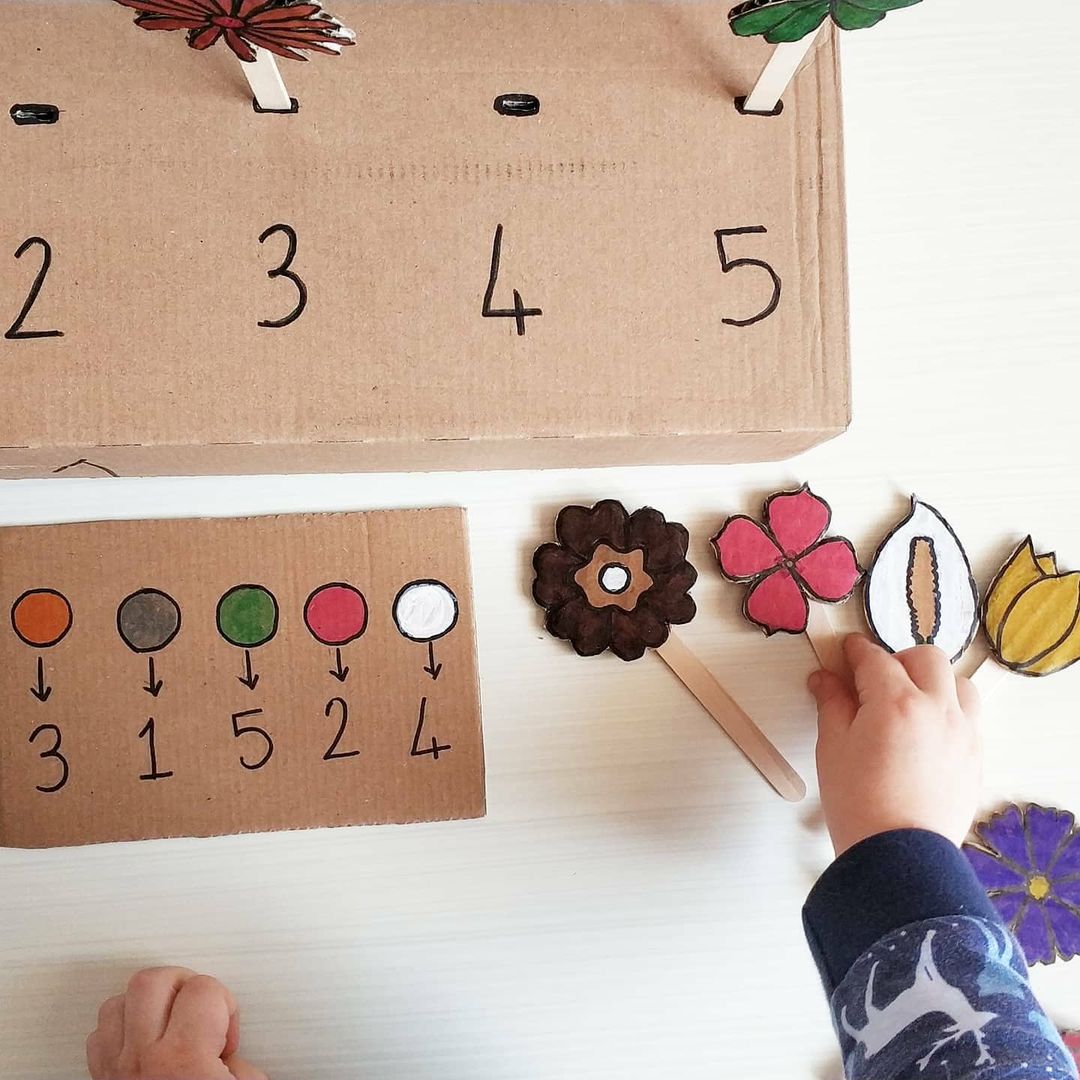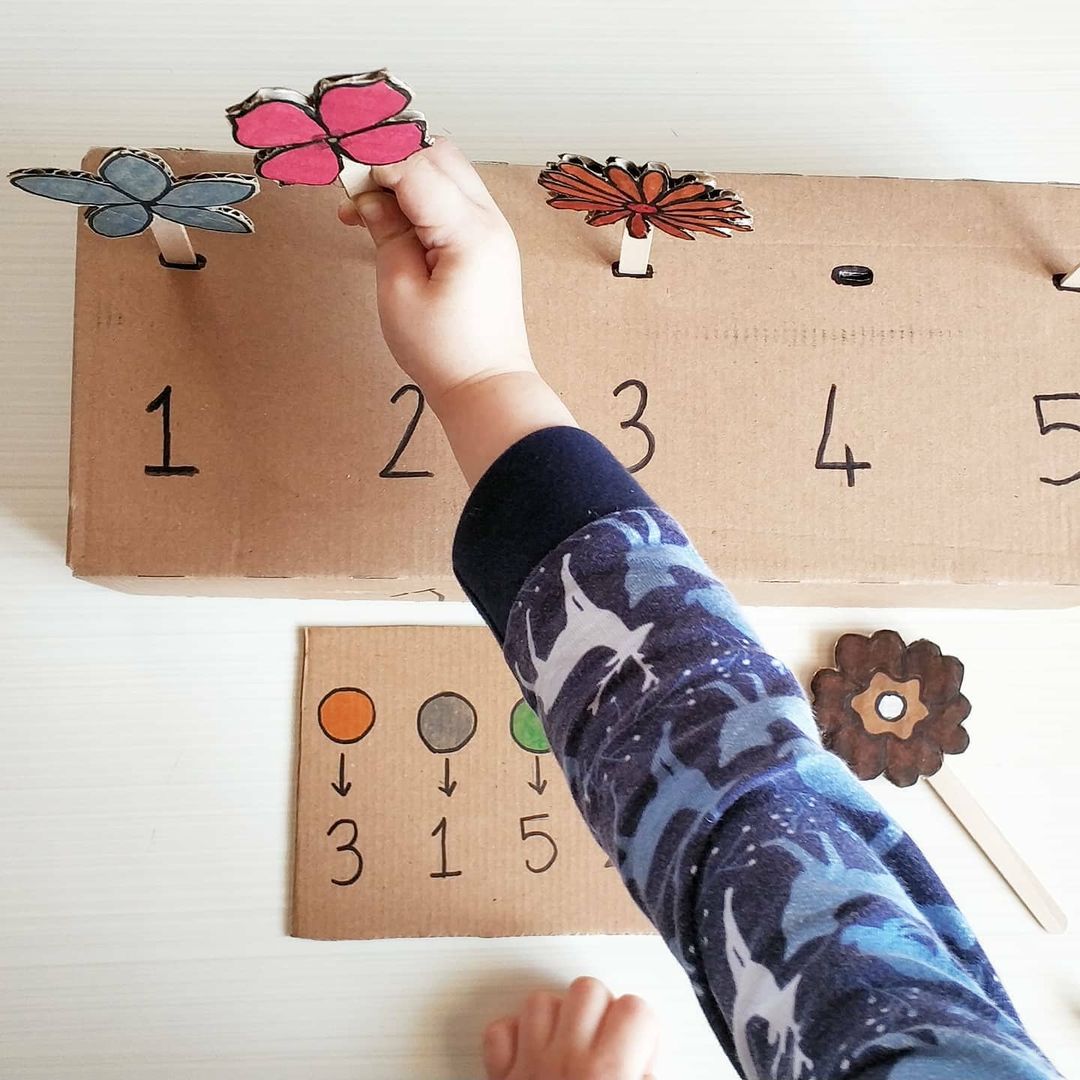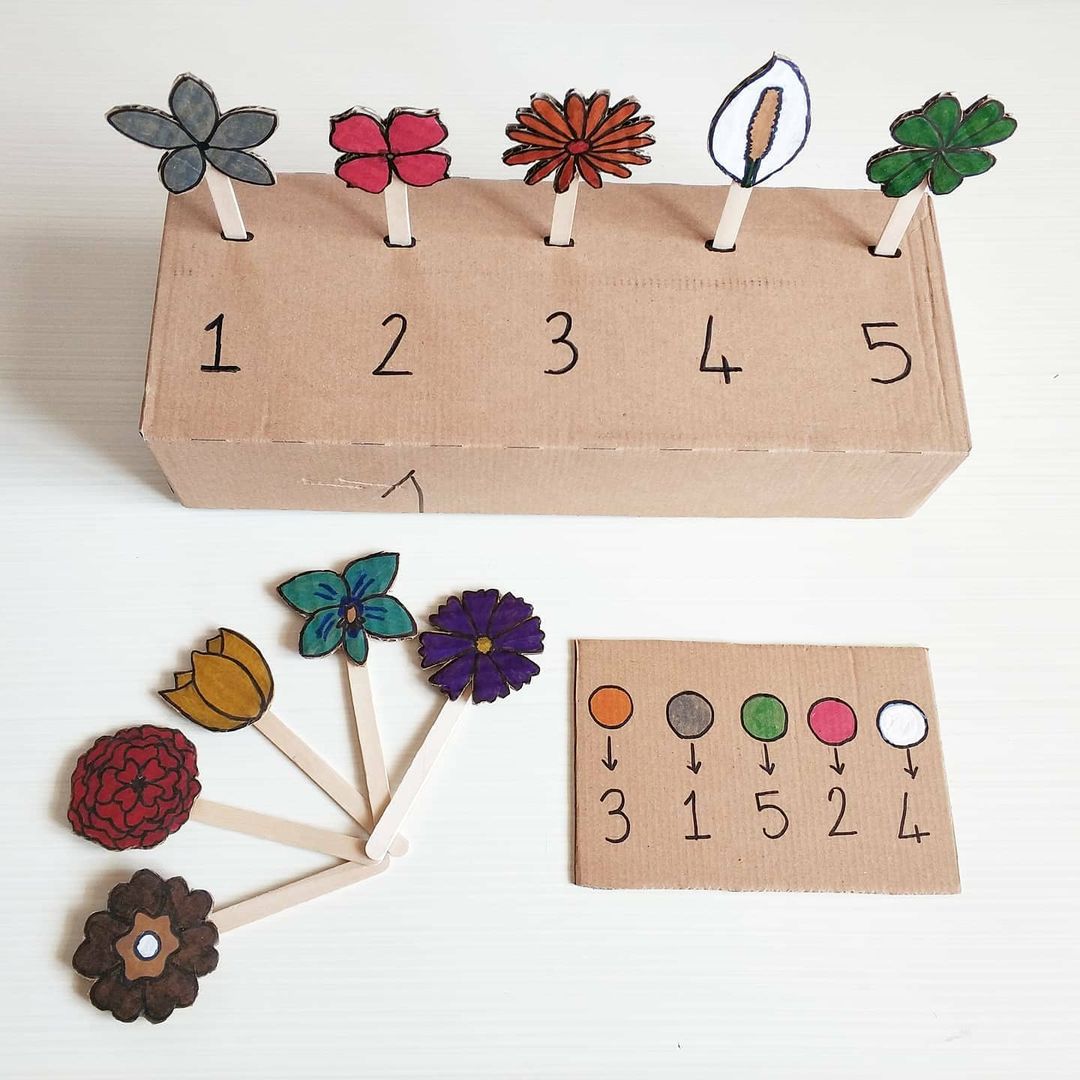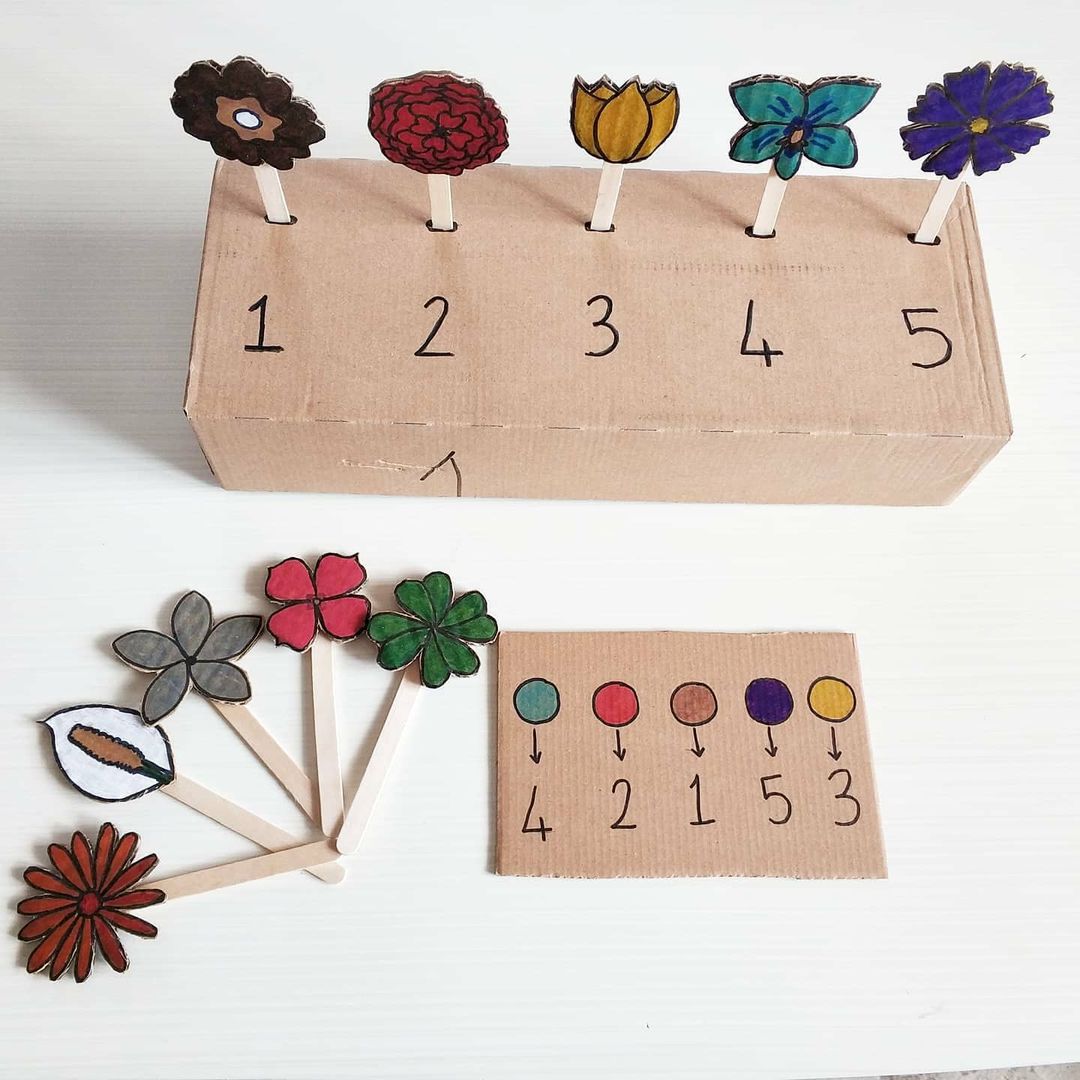 FRUITS AND VEGETABLES SORTING ACTIVITY
Love this idea.The little fruits and veggies are adorable!Let's arrange the grocery counter. Let's see how much from which shelves we will put in the colored boxes, let's place them😉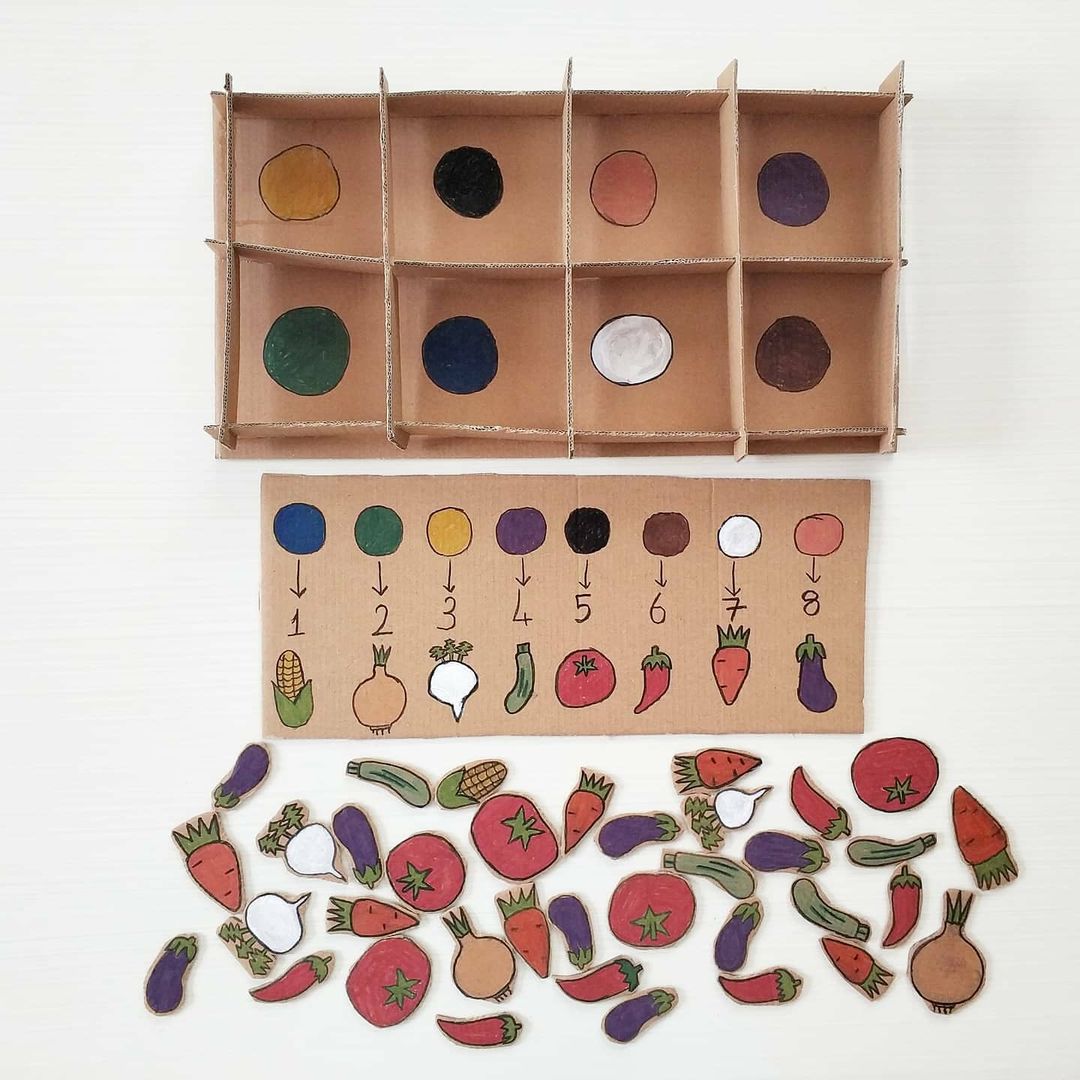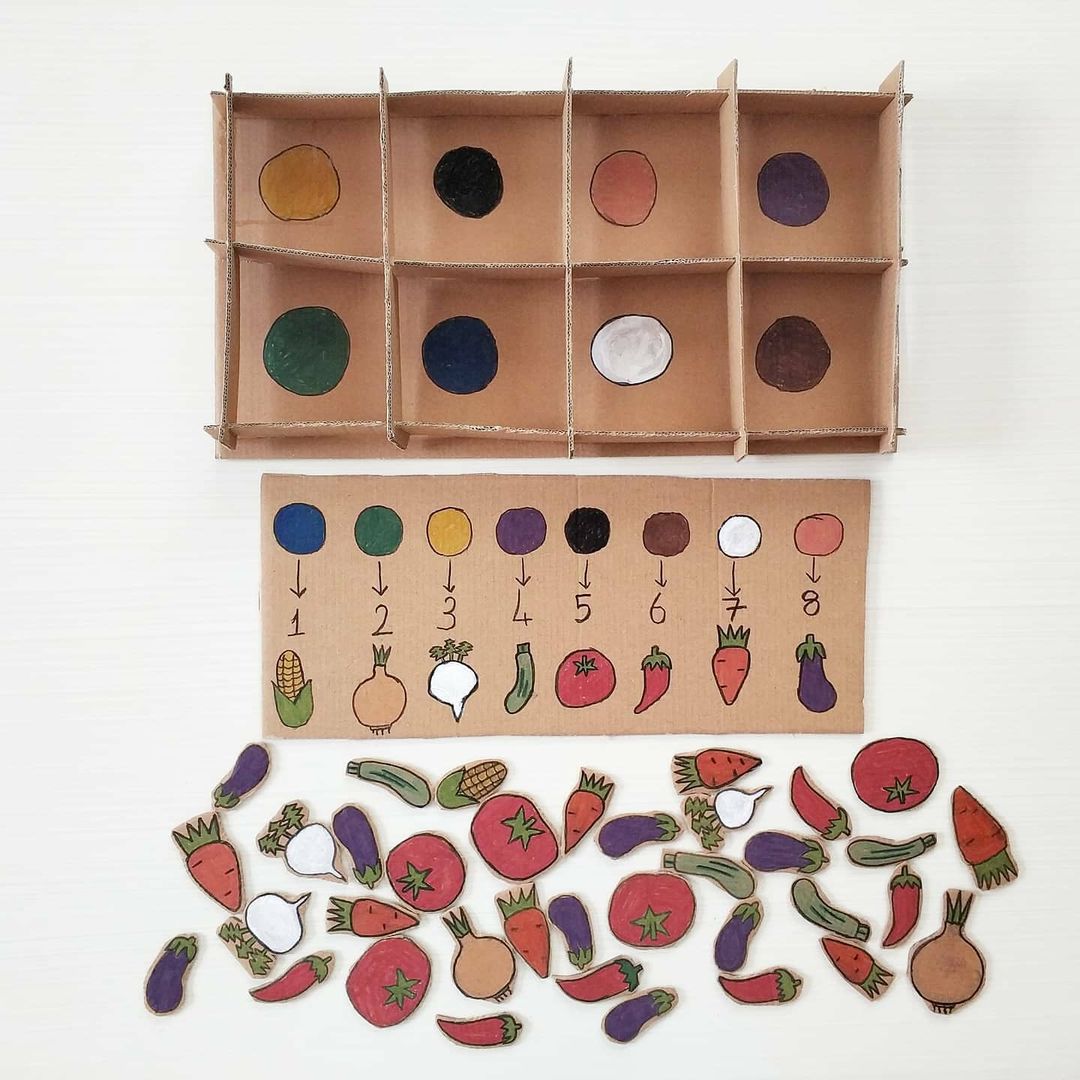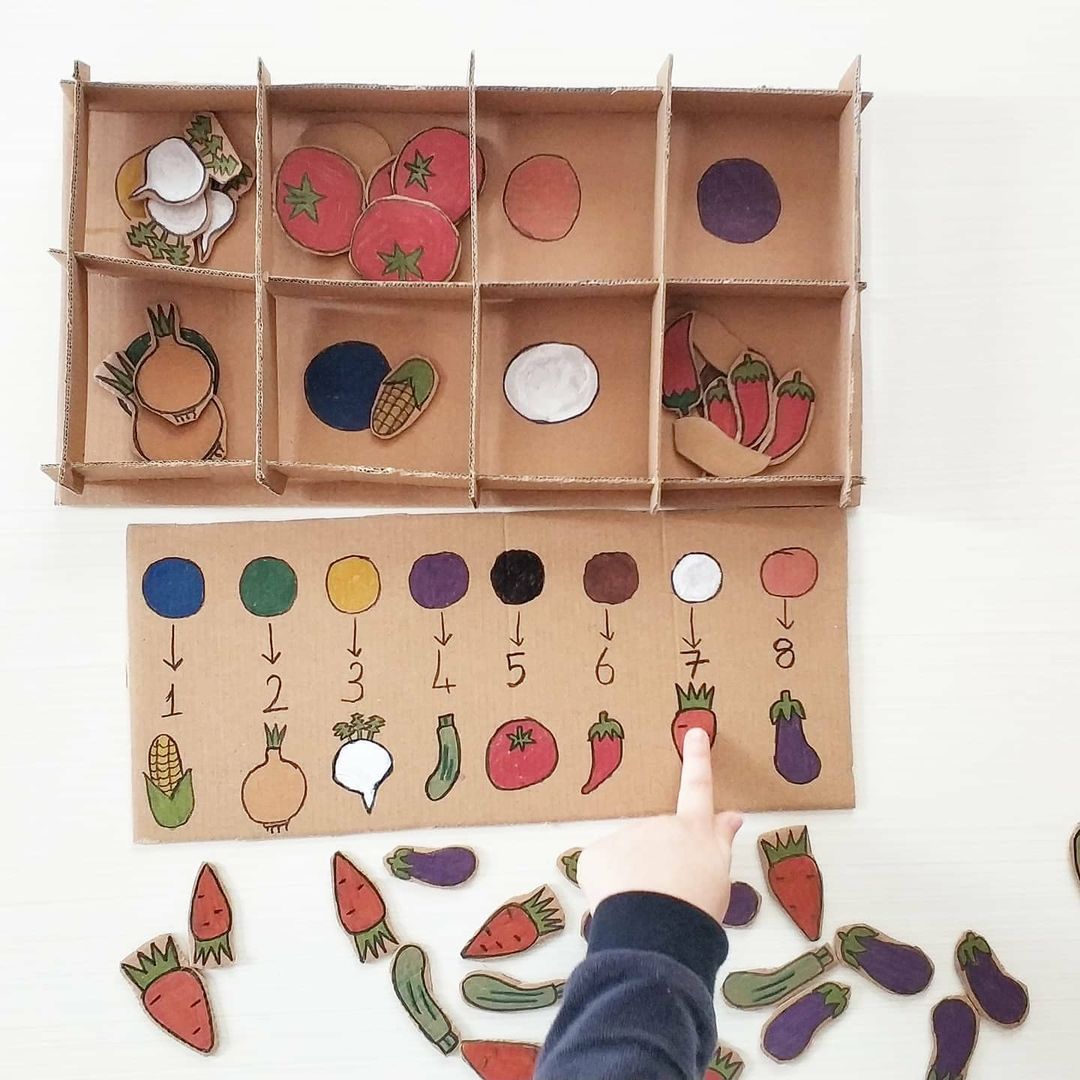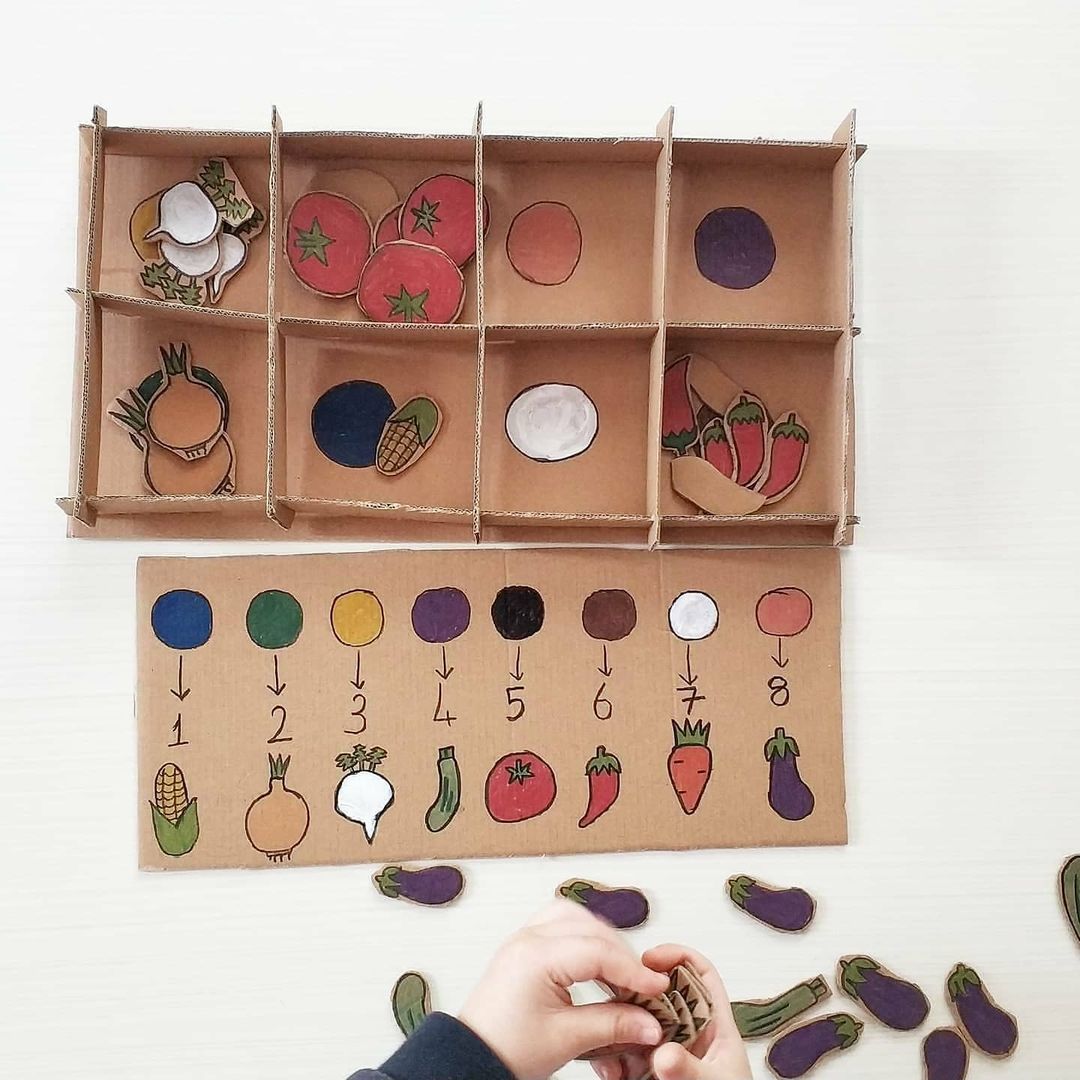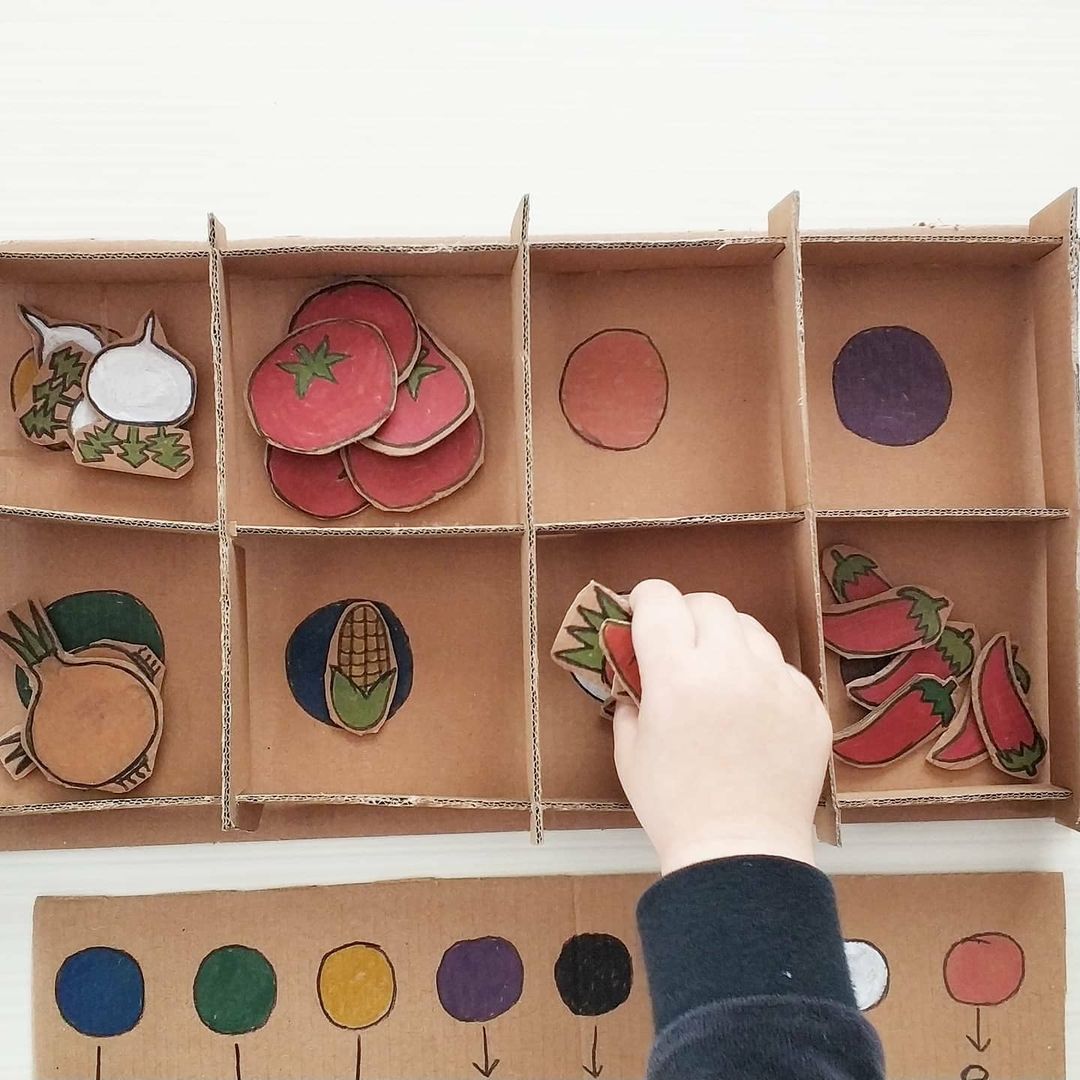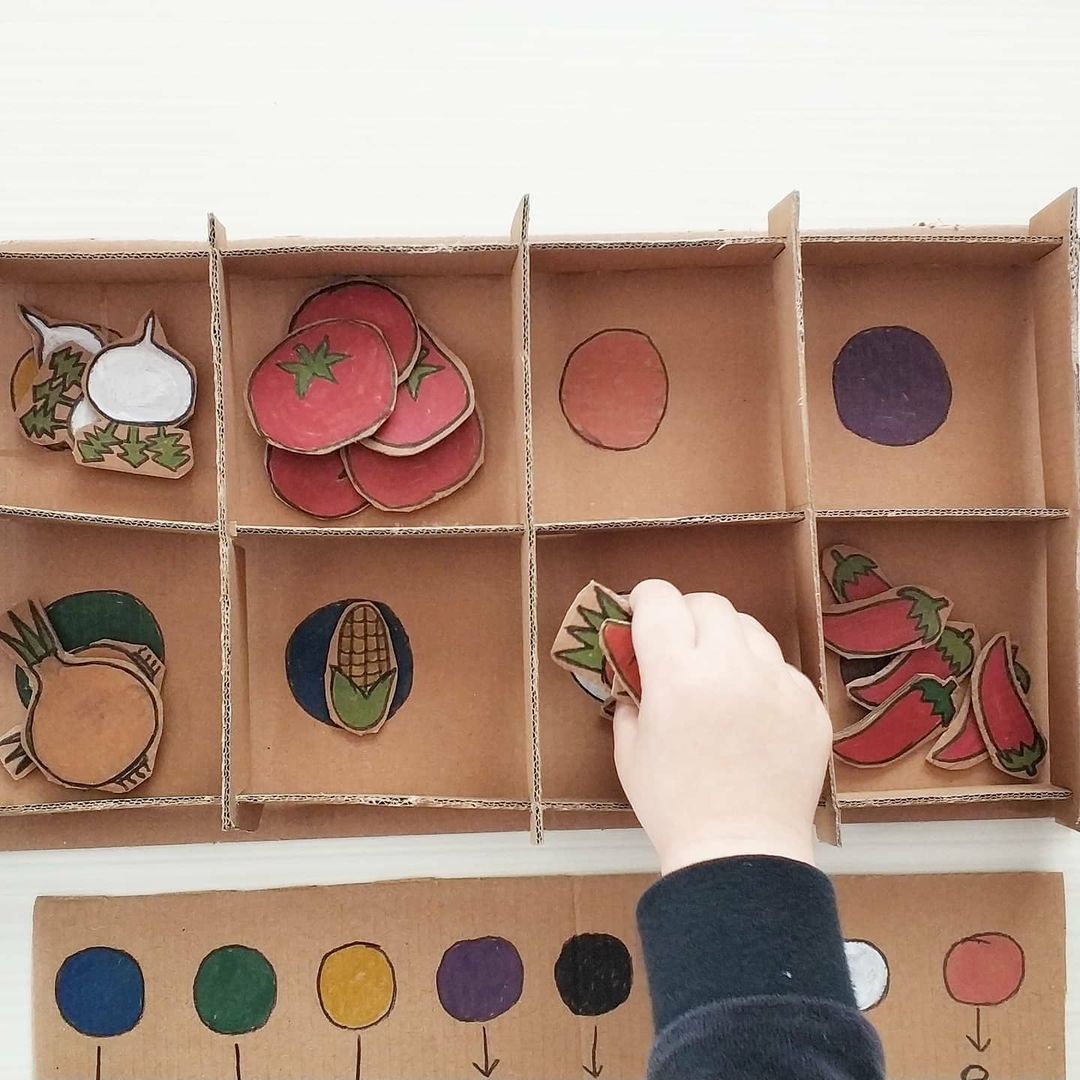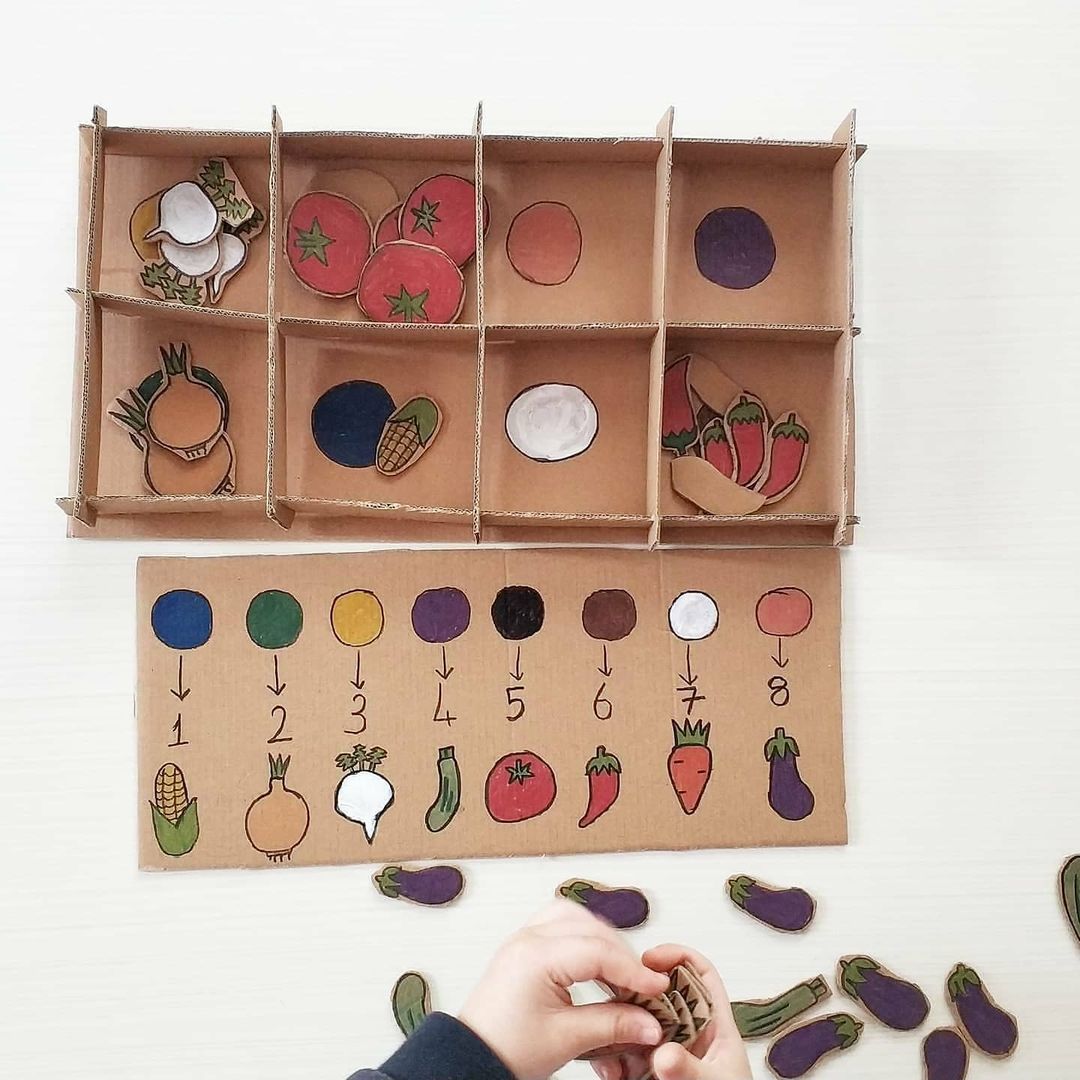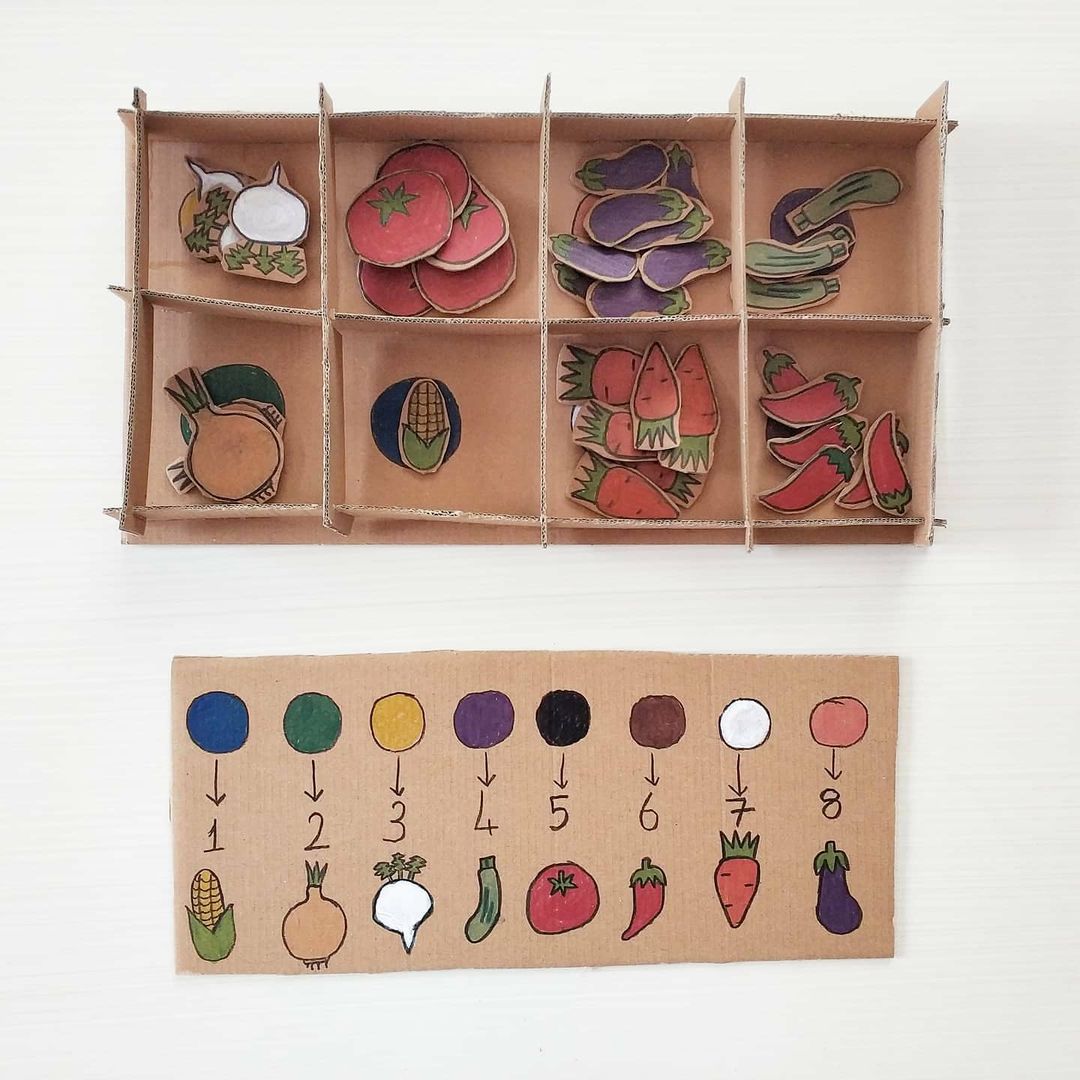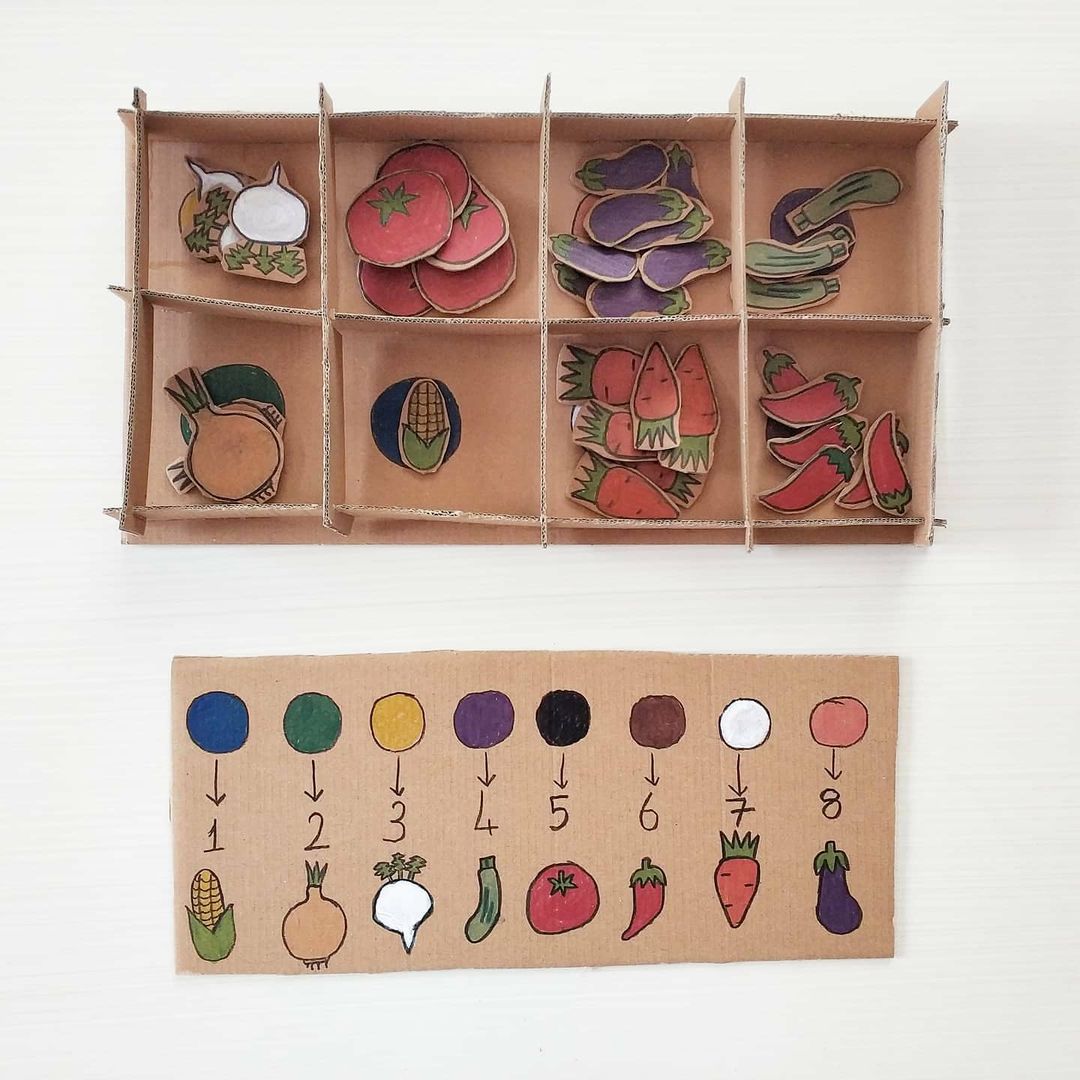 COUNT AND COLOR MATCHING ACTIVITY FOR KIDS
Little bear lost her mother, so what should we do for this?
First roll the number dice, then advance the tiny bear by the number of dice.
After advancing to the corresponding number, push the same color pompom into the corresponding compartment.😉
I prepared this game for color matching, counting and fine motor operation.
(I put a toothpick on the back of the little bear to advance it from the black dots)


FRUIT TREES GAME
Let's arrange the fruit trees in order of fruit.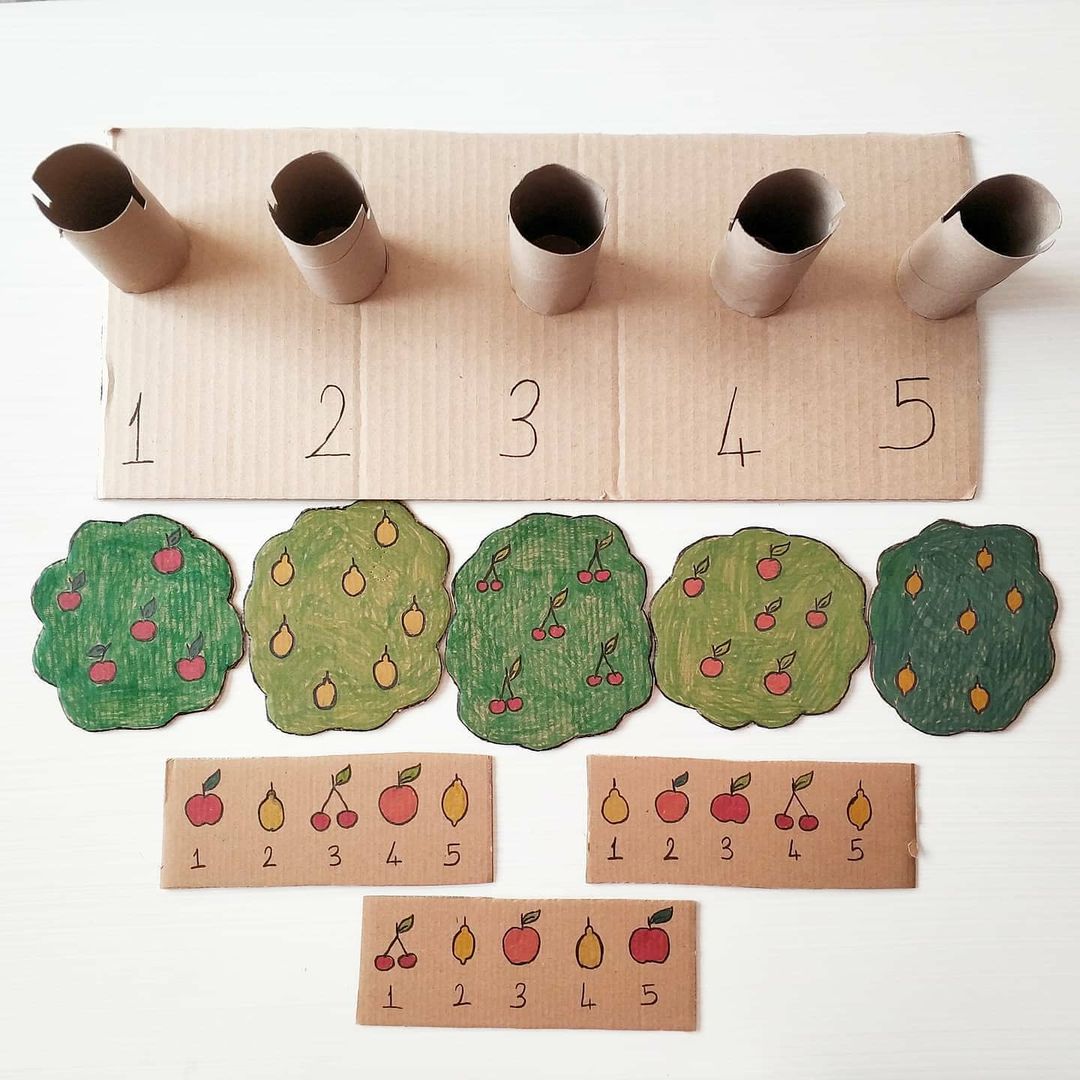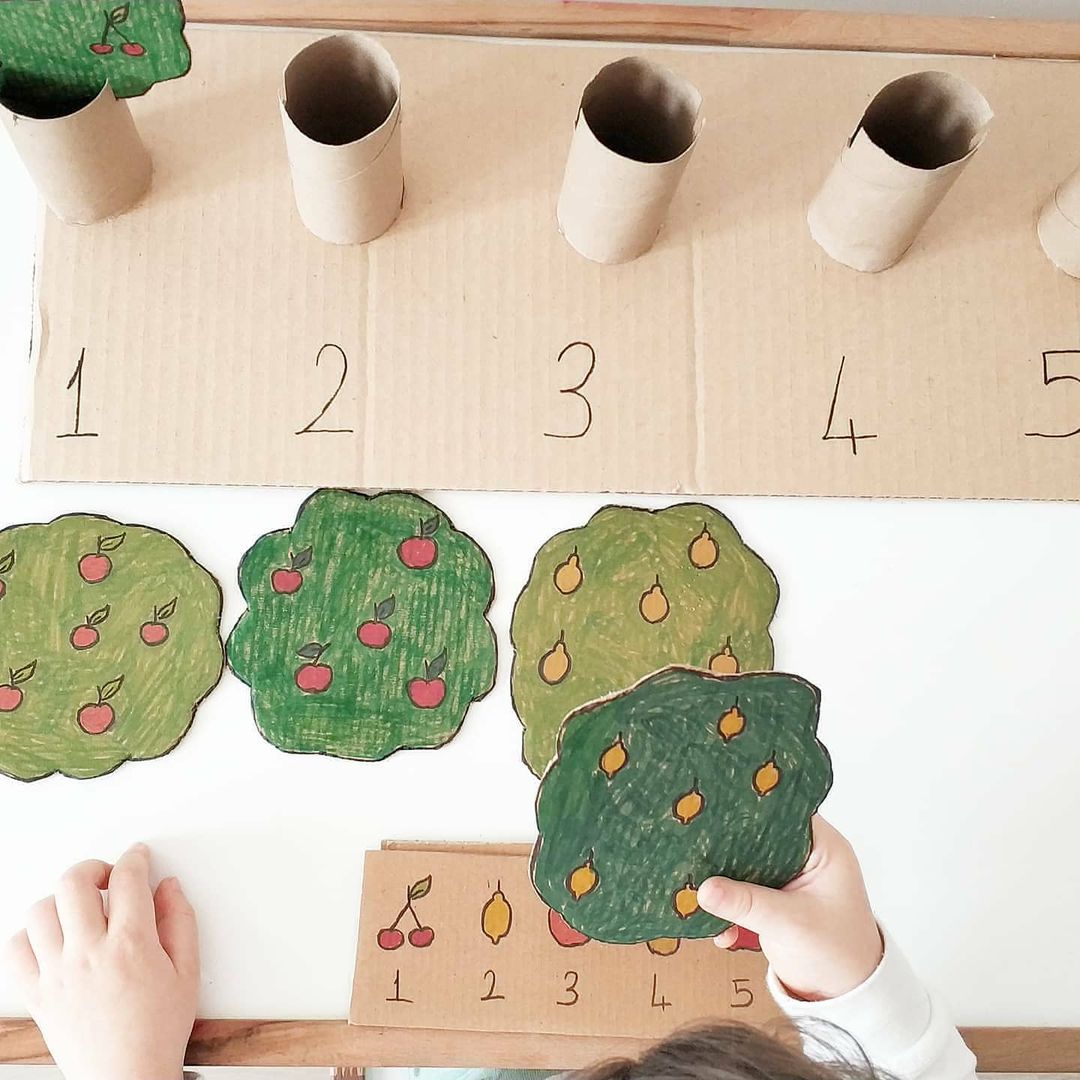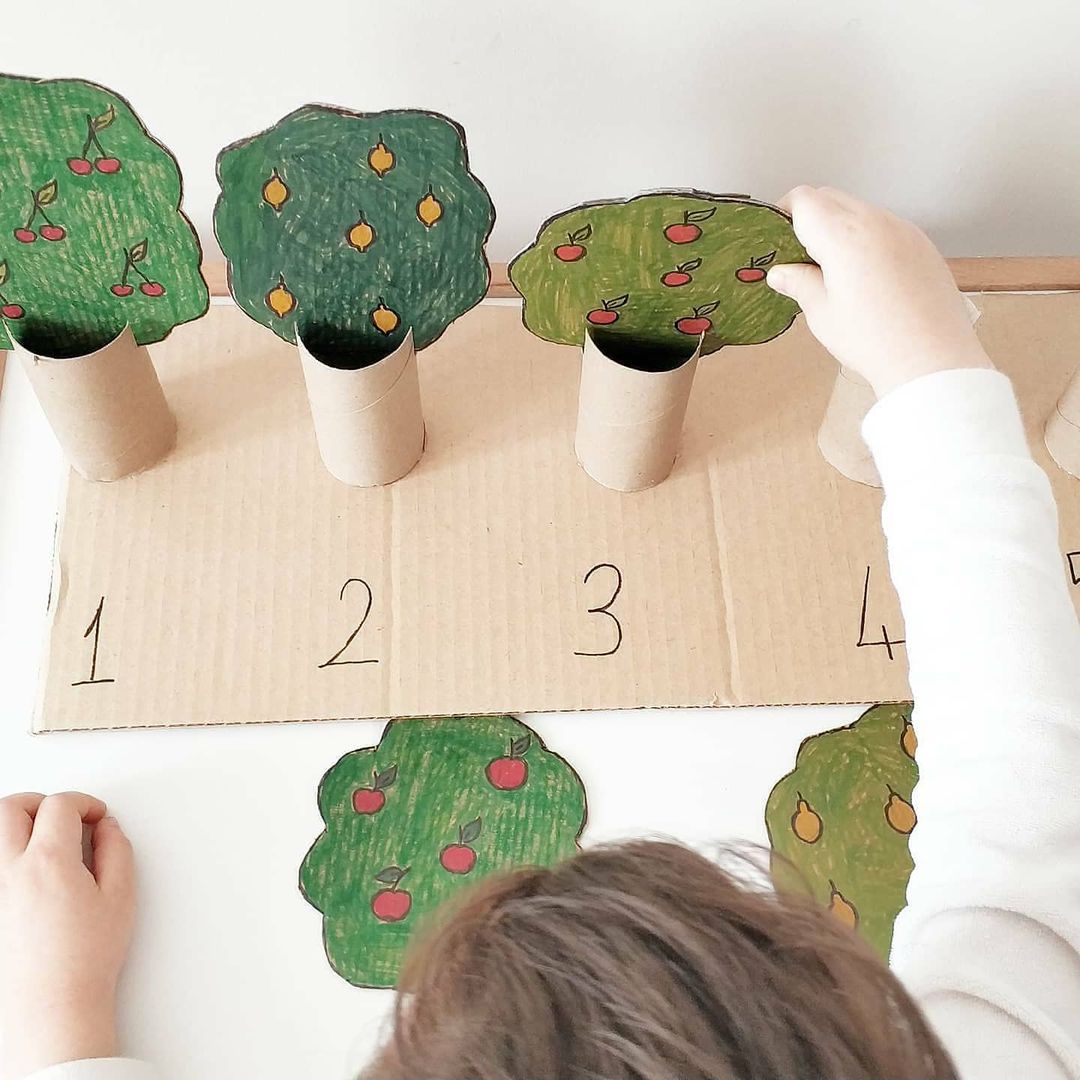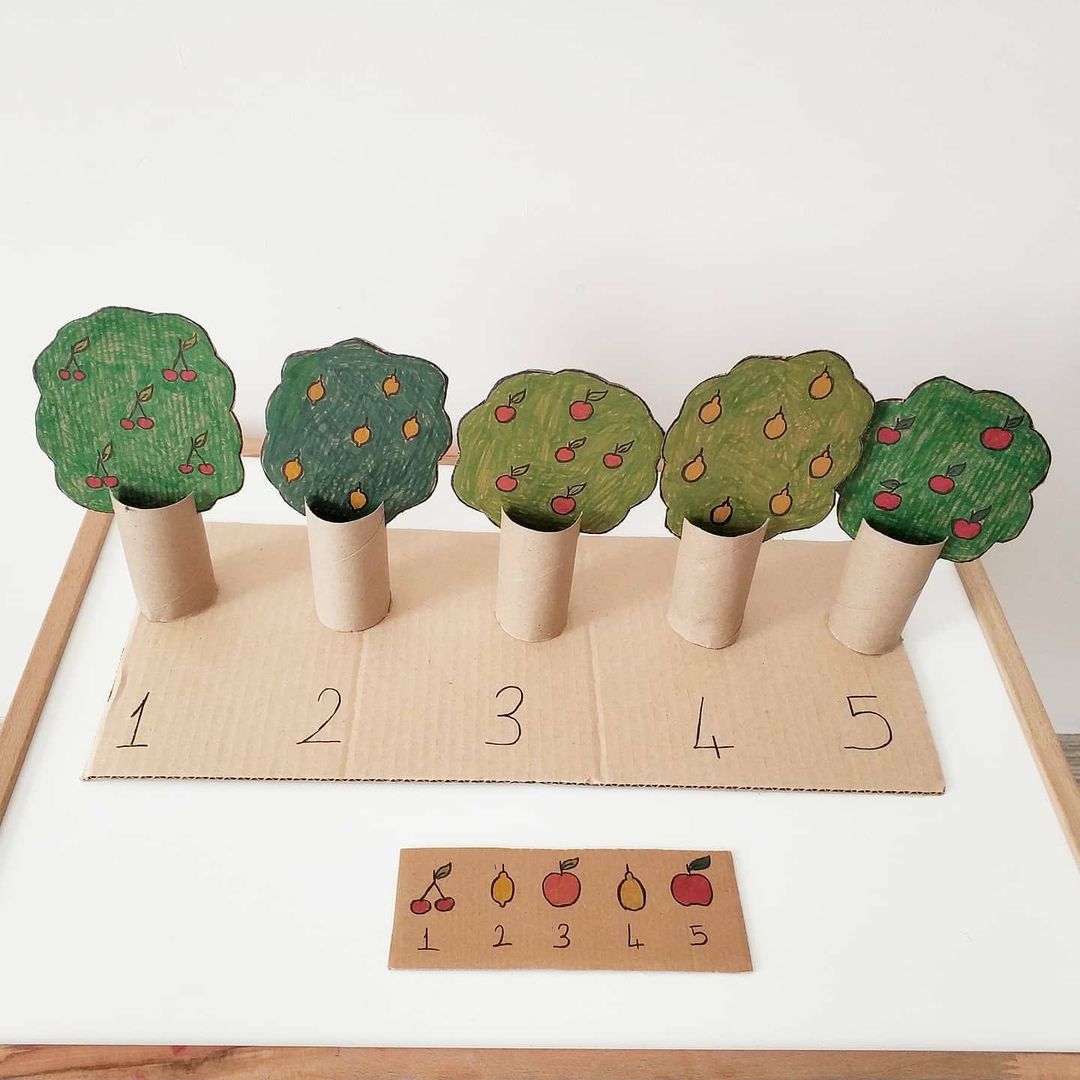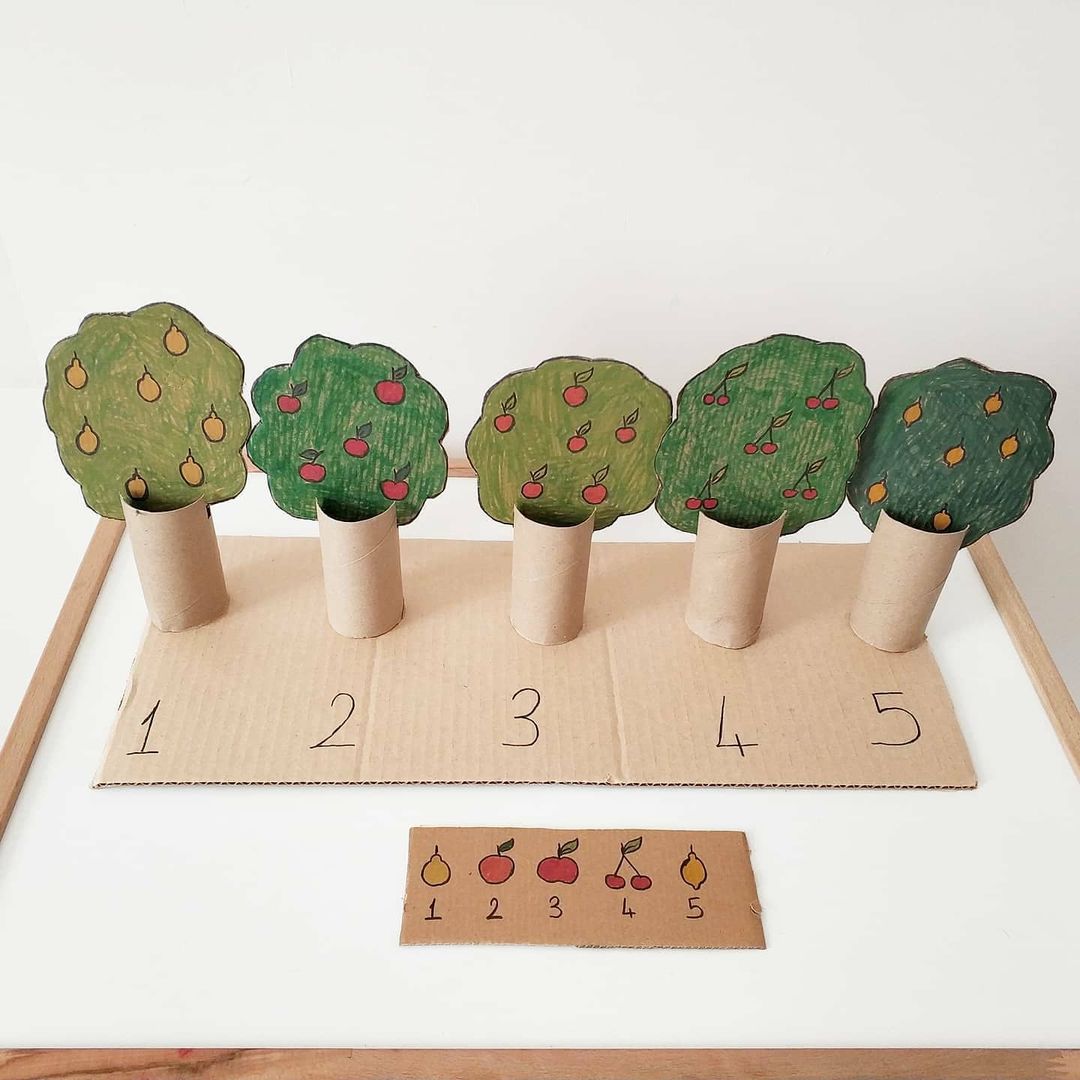 There are fun creative math counting activities which dear mother prepares for her child at this page. We thank her so much again for her sharing. You can follow this handsome boy from the instagram page of @esra_selcukblgn. Have fun!