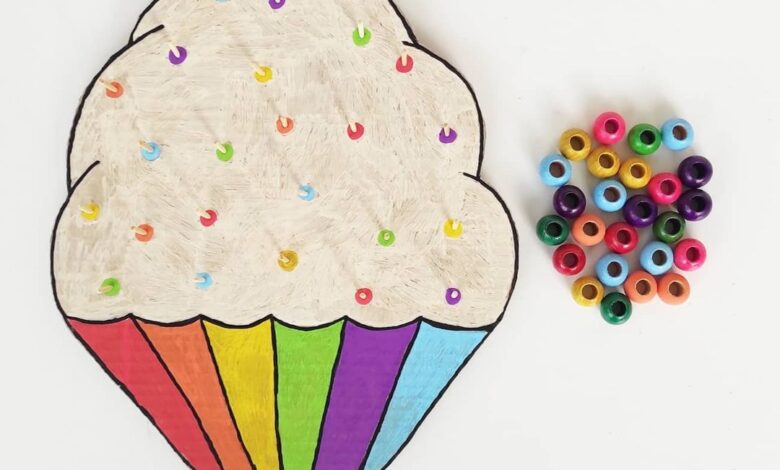 COLORED BUCKLED HAIR COLOR ACTIVITY FOR TODDLERS🌈
This is amazing! Lovely idea to inculcate such important values of not discriminating to your little one.Such a sweet color activity! Adorable play love the pattens activity.Such a fun matching game.
Do you discriminate between girls 'play and boys' games? I am one of those who do not discriminate. 🤗
Today,My son will be a hairdresser and will wear colorful hairpin on his girlfriend. Girlfriend loves to decorate so she wants her bag to be fitted according to her color.
Let's take a careful look at the bags and wear the hair according to the colors coded with each other.😉
+3 years old. (For the younger you can only color match.)
There are fun creative math counting activities which dear mother prepares for her child at this page. We thank her so much again for her sharing. You can follow this handsome boy from the instagram page of @esra_selcukblgn. Have fun!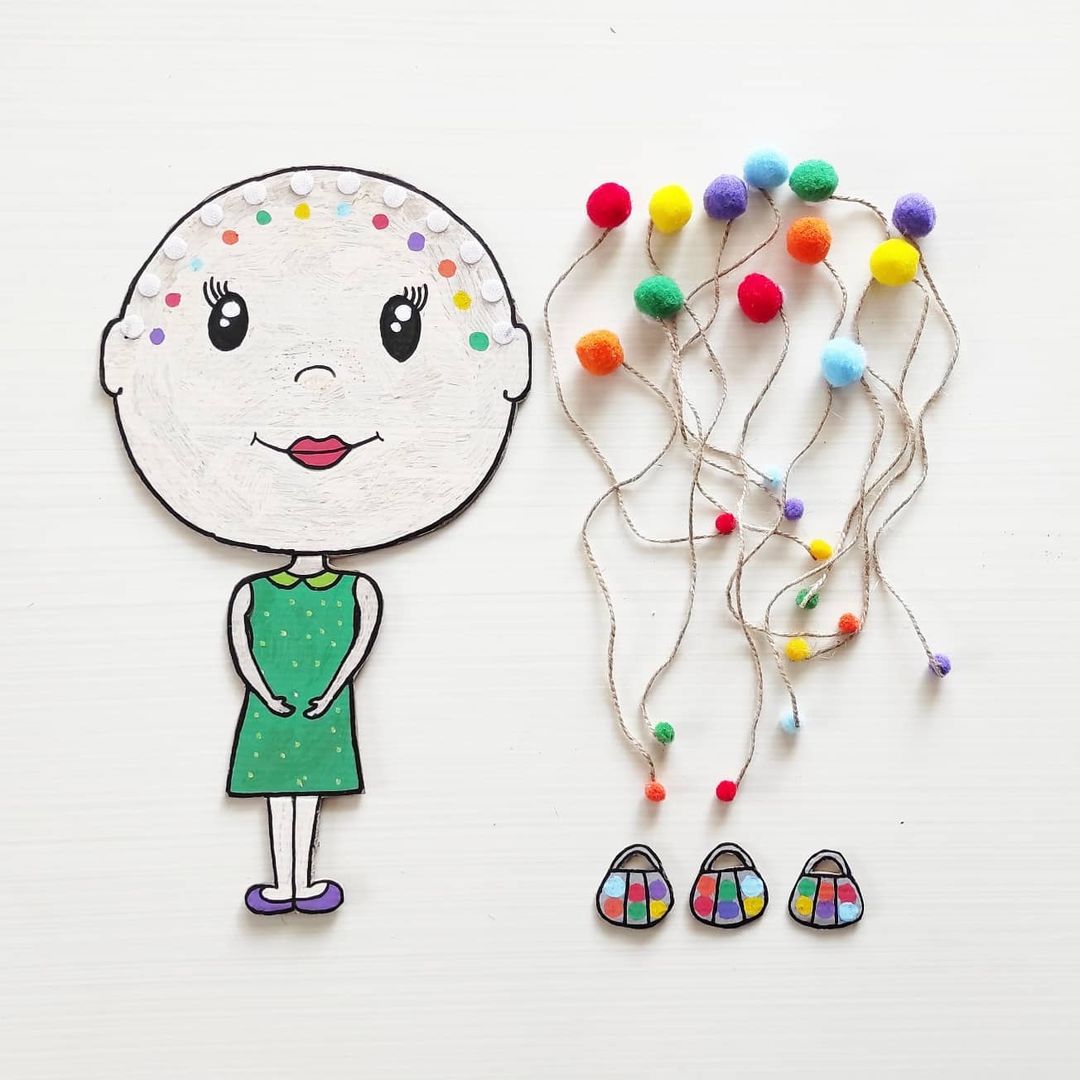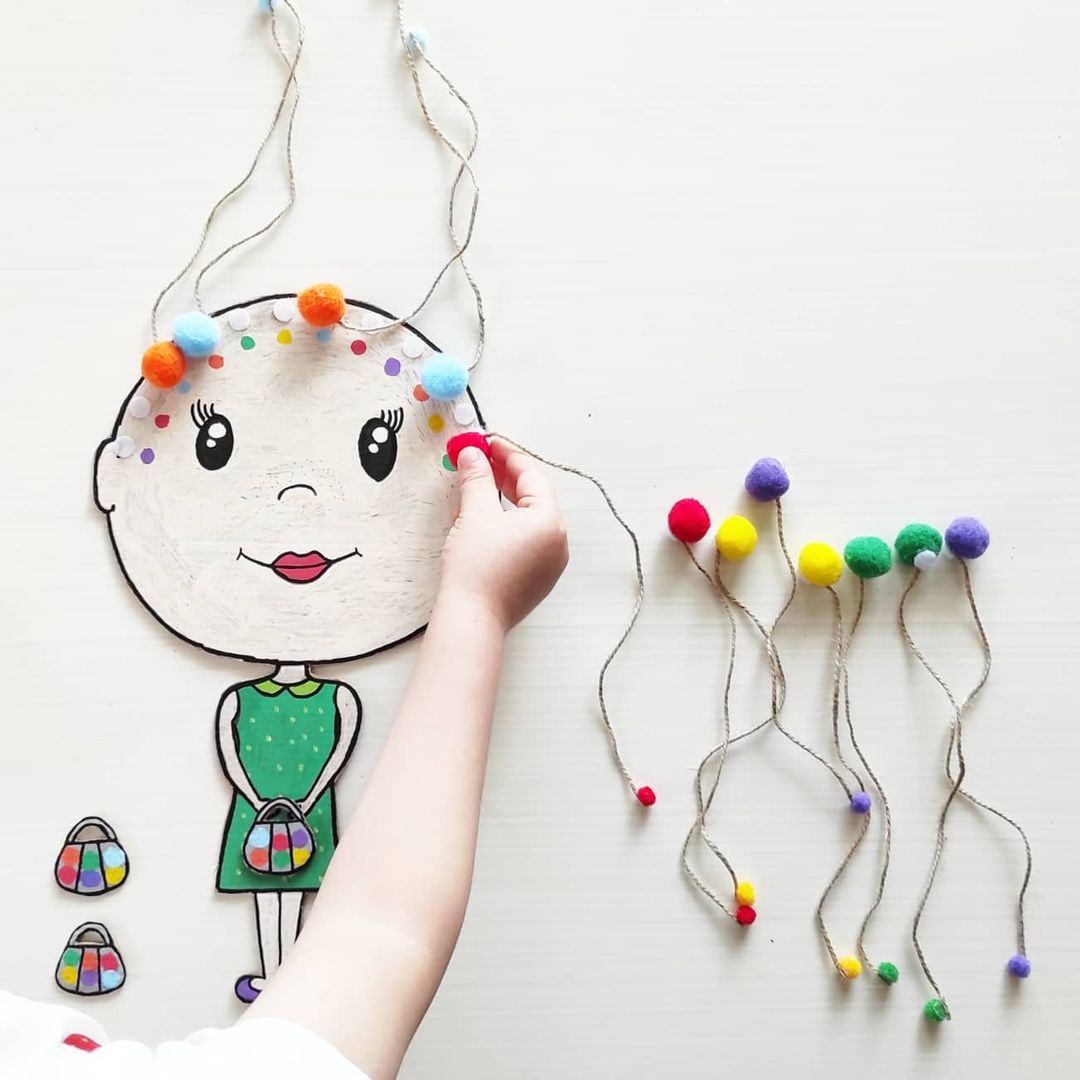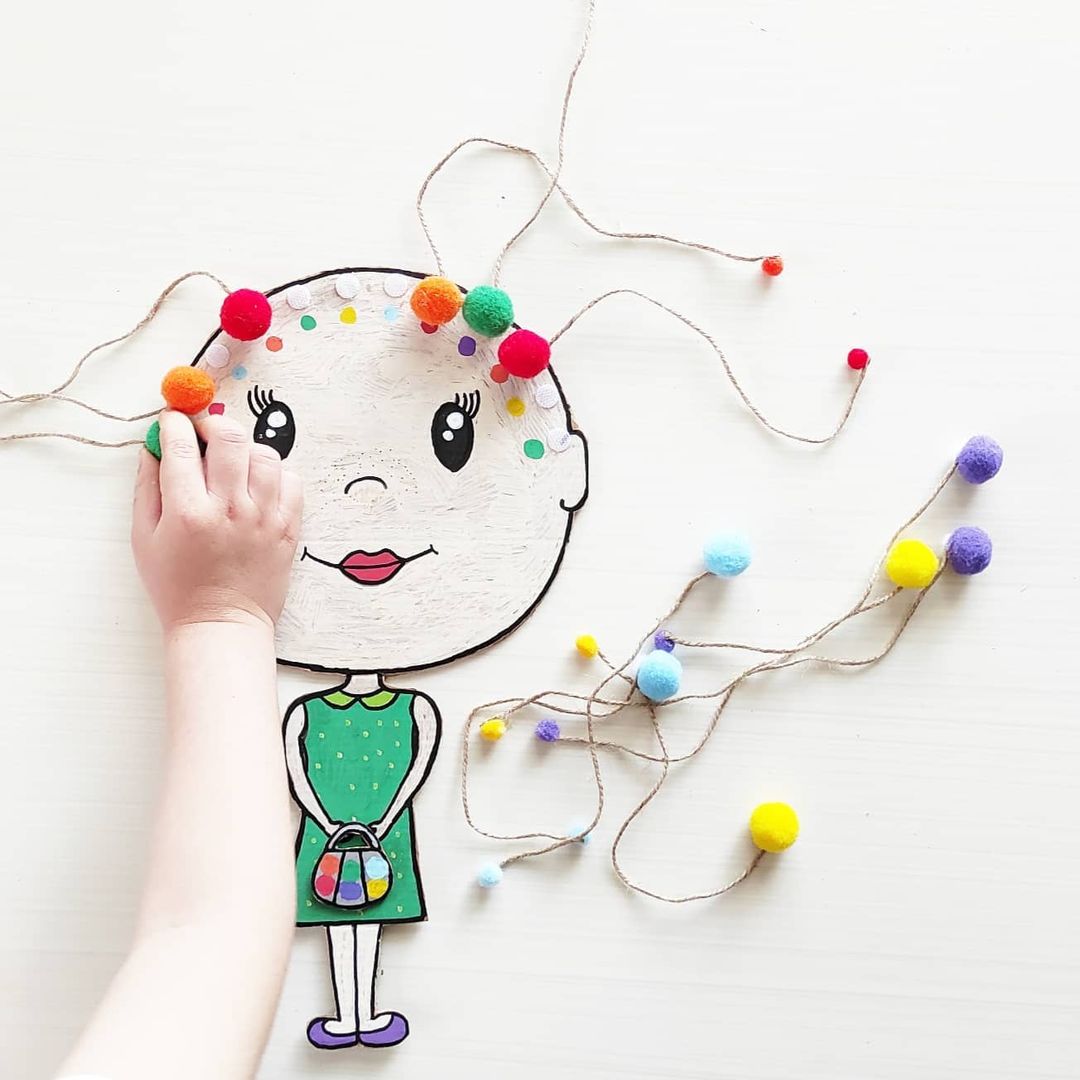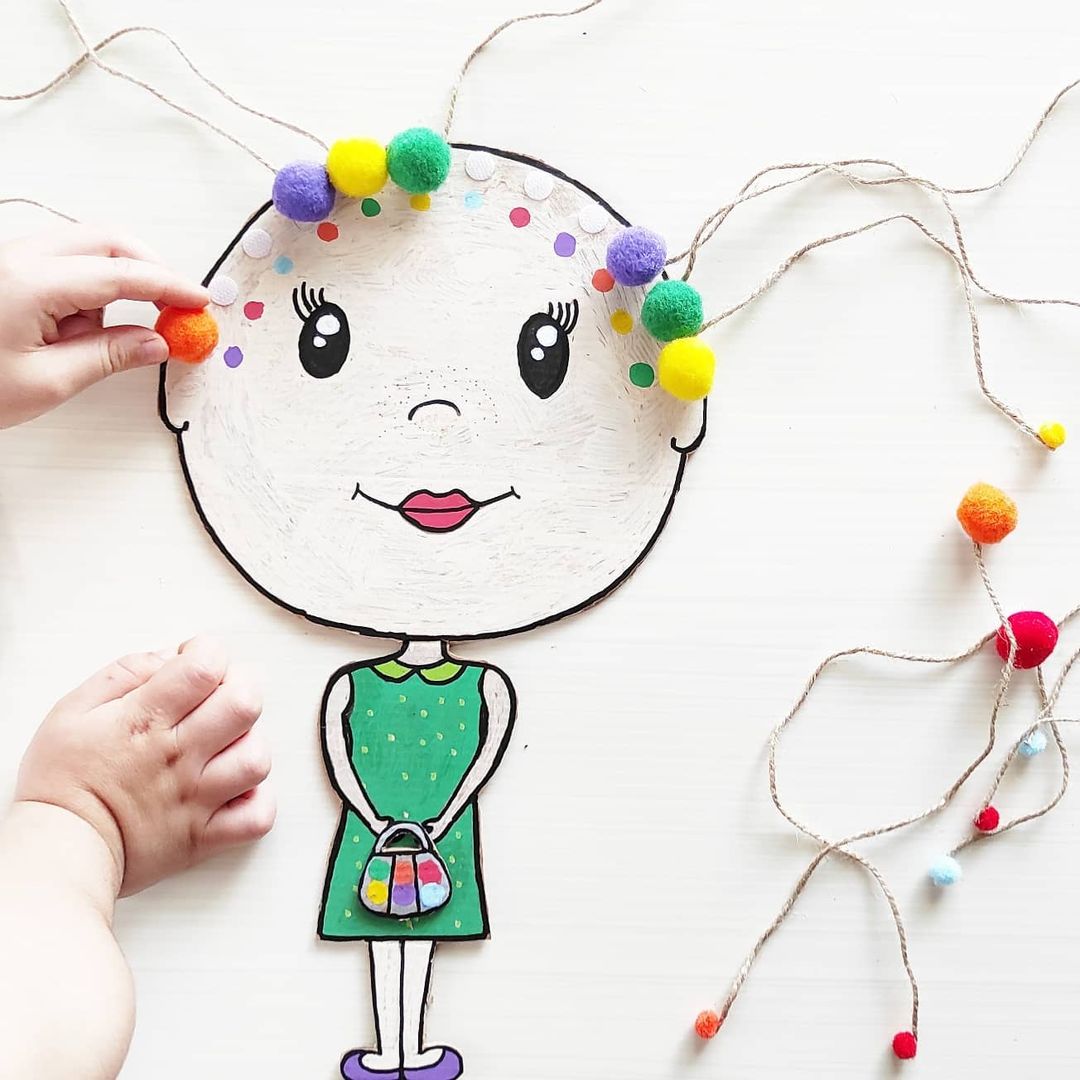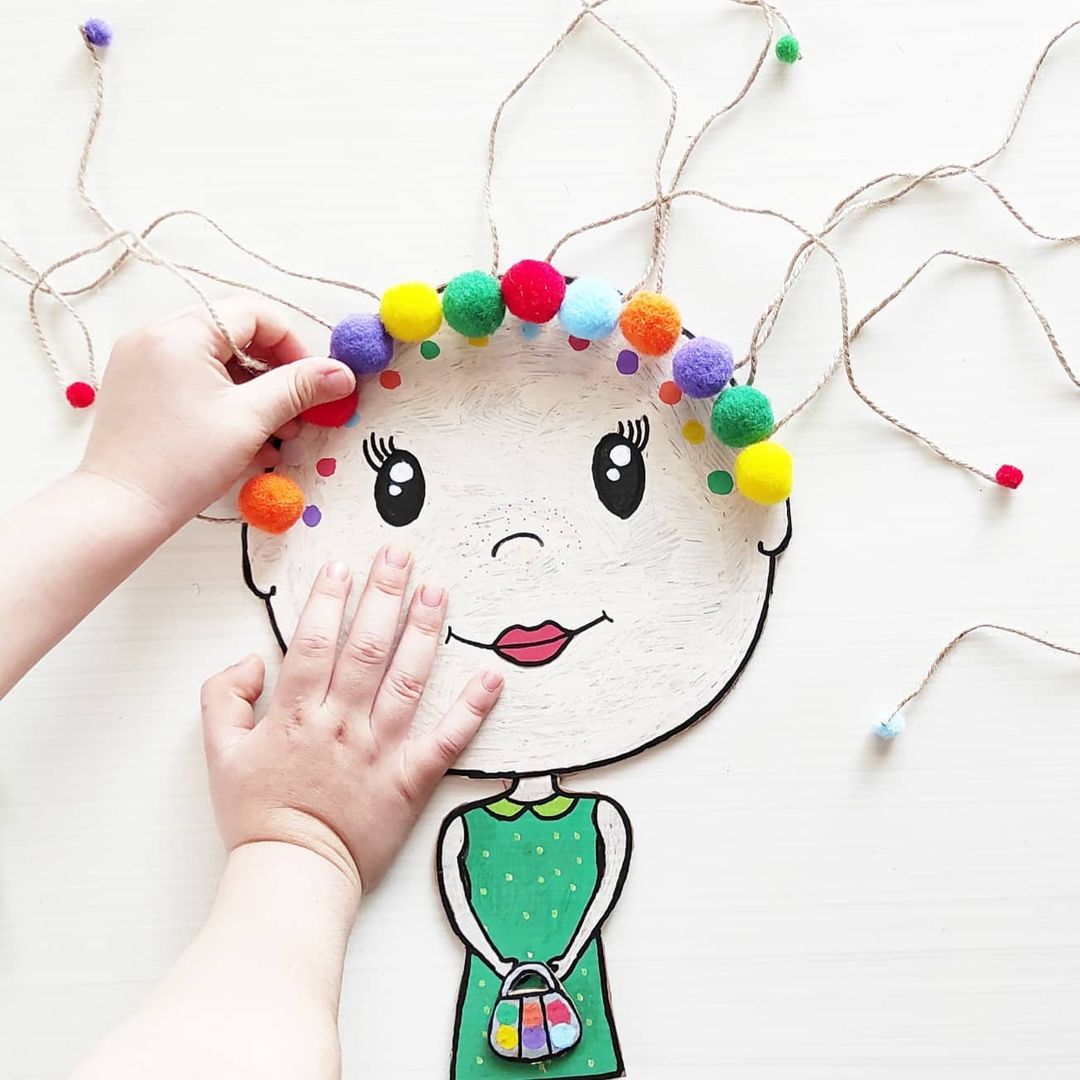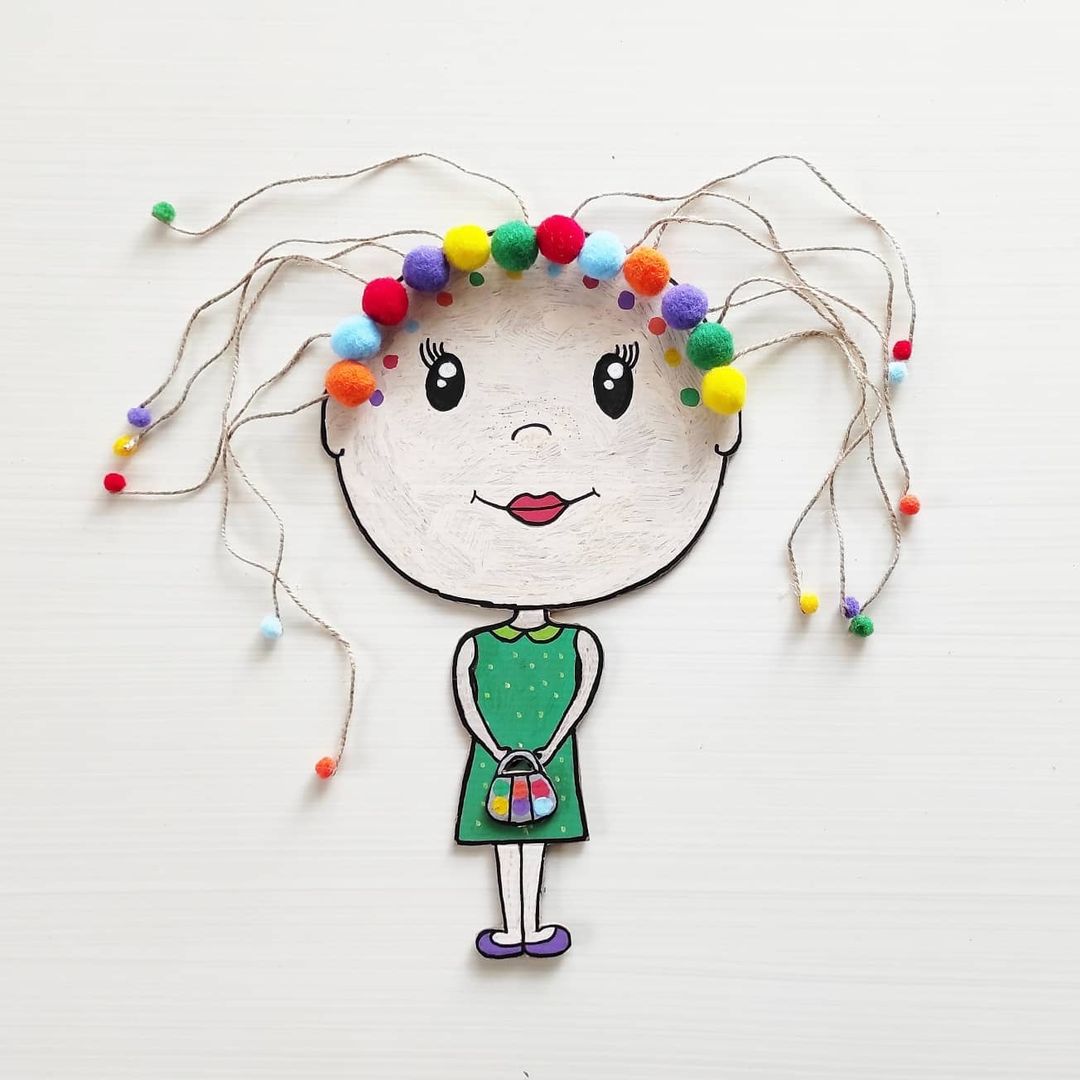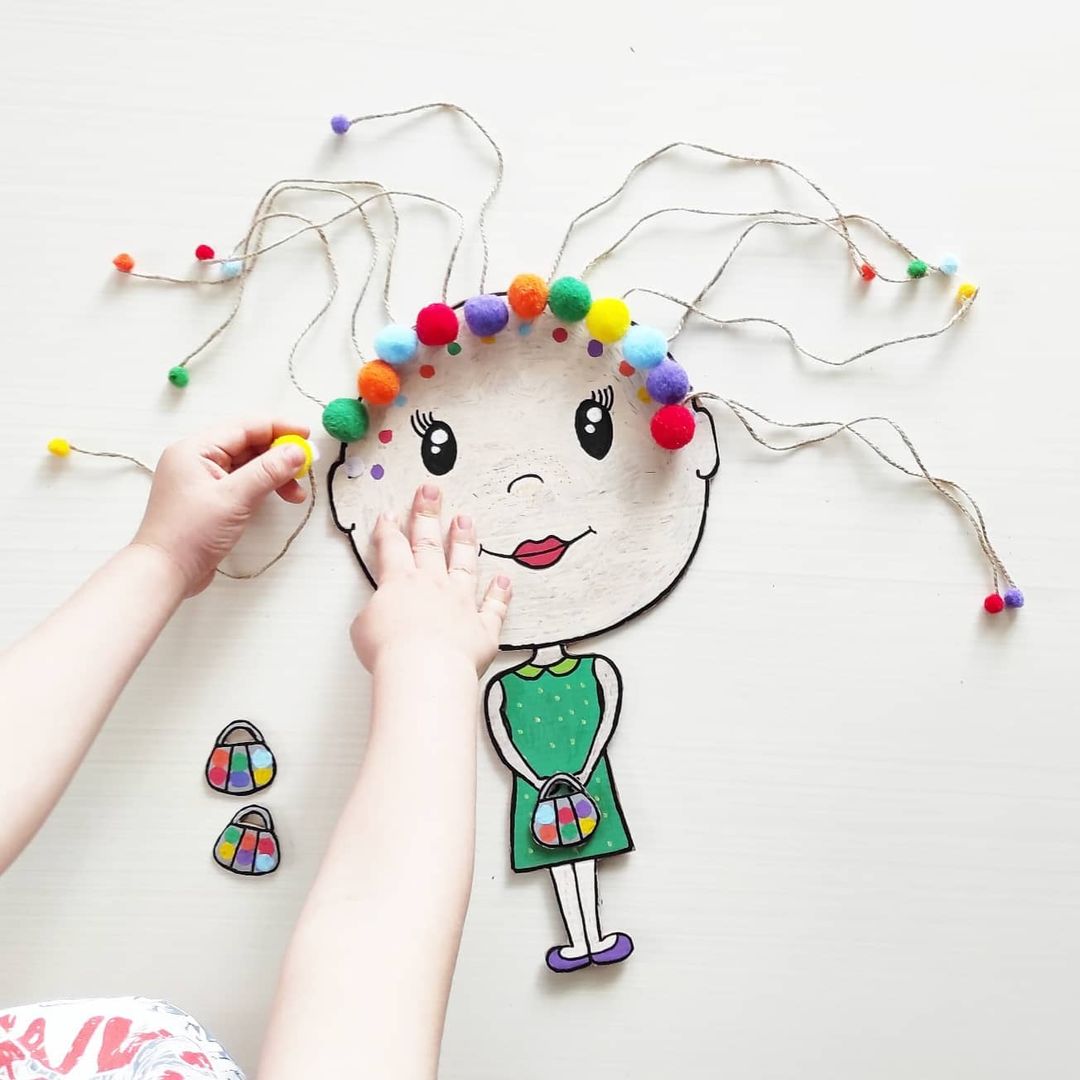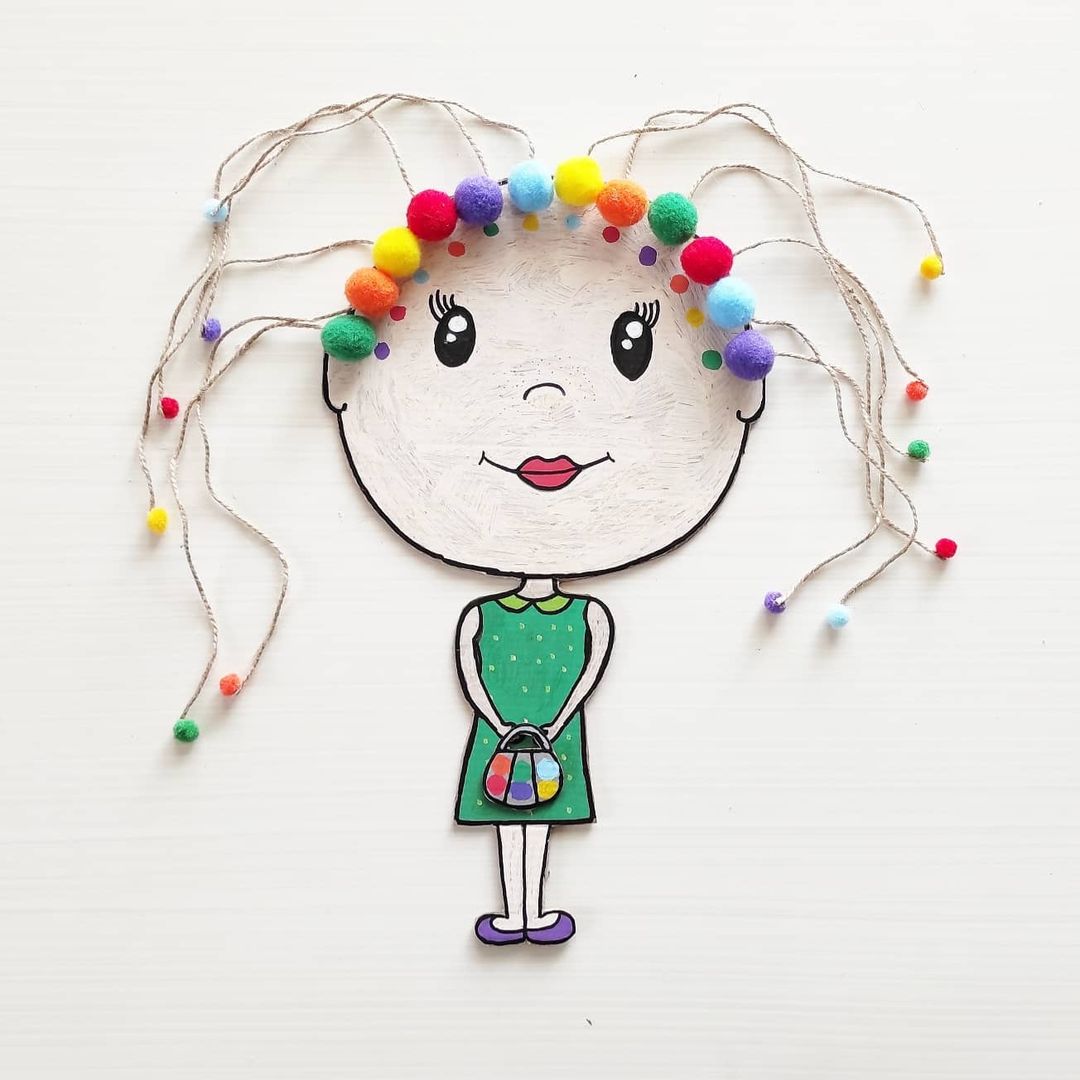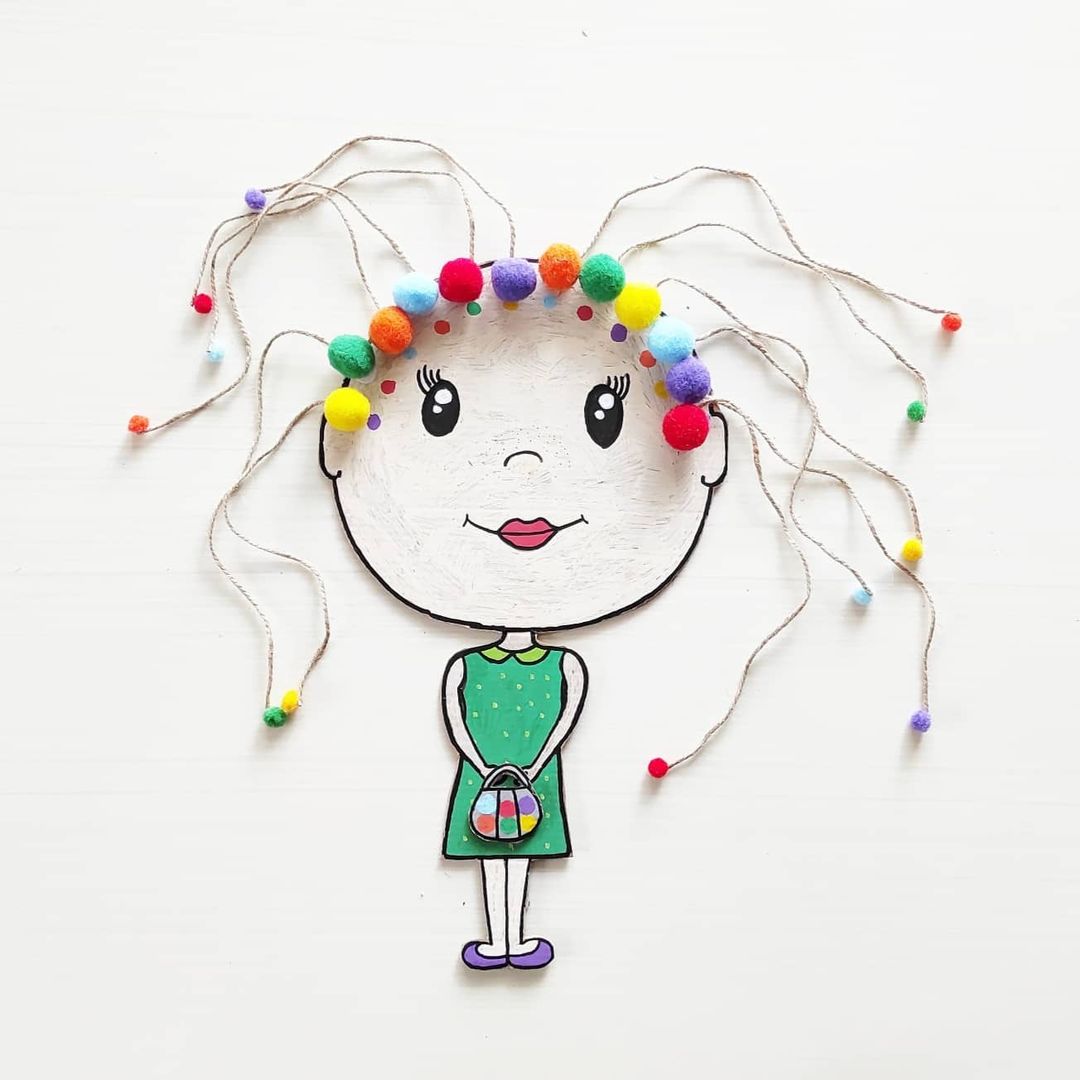 JELLYFISH COLOR MACTHİNG ACTİVİTY
This is super cute.Such a cute sorting activitiy.The jellyfish is so beautiful.Lovely set up for a color matching activity.
💕 Let's give this cute jellyfish a little color using the pom-poms.🌈 Let's place the pompoms according to the color of each compartment and the size of the Velcro straps. 🌈+3 years old (For younger children, it can only be prepared with colors)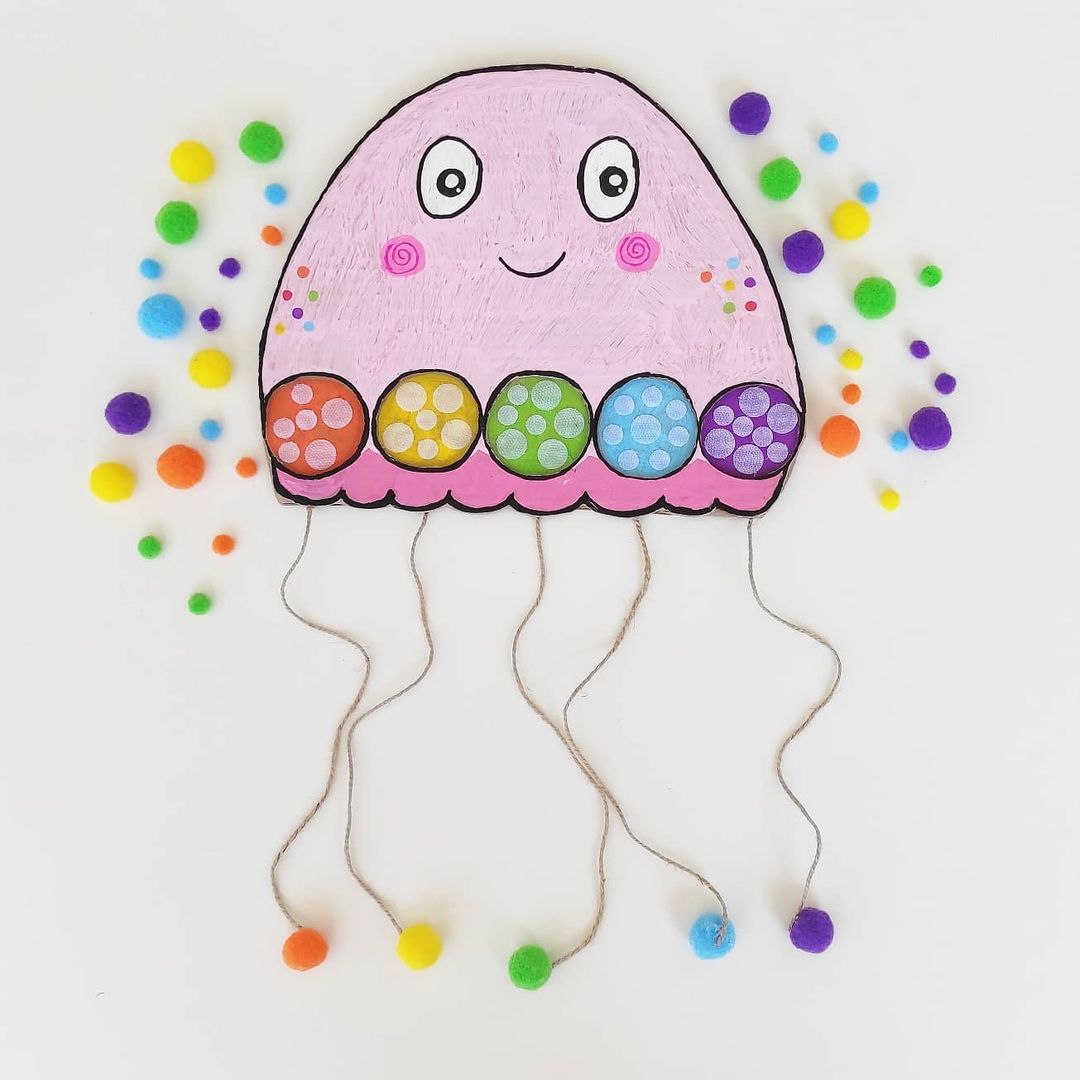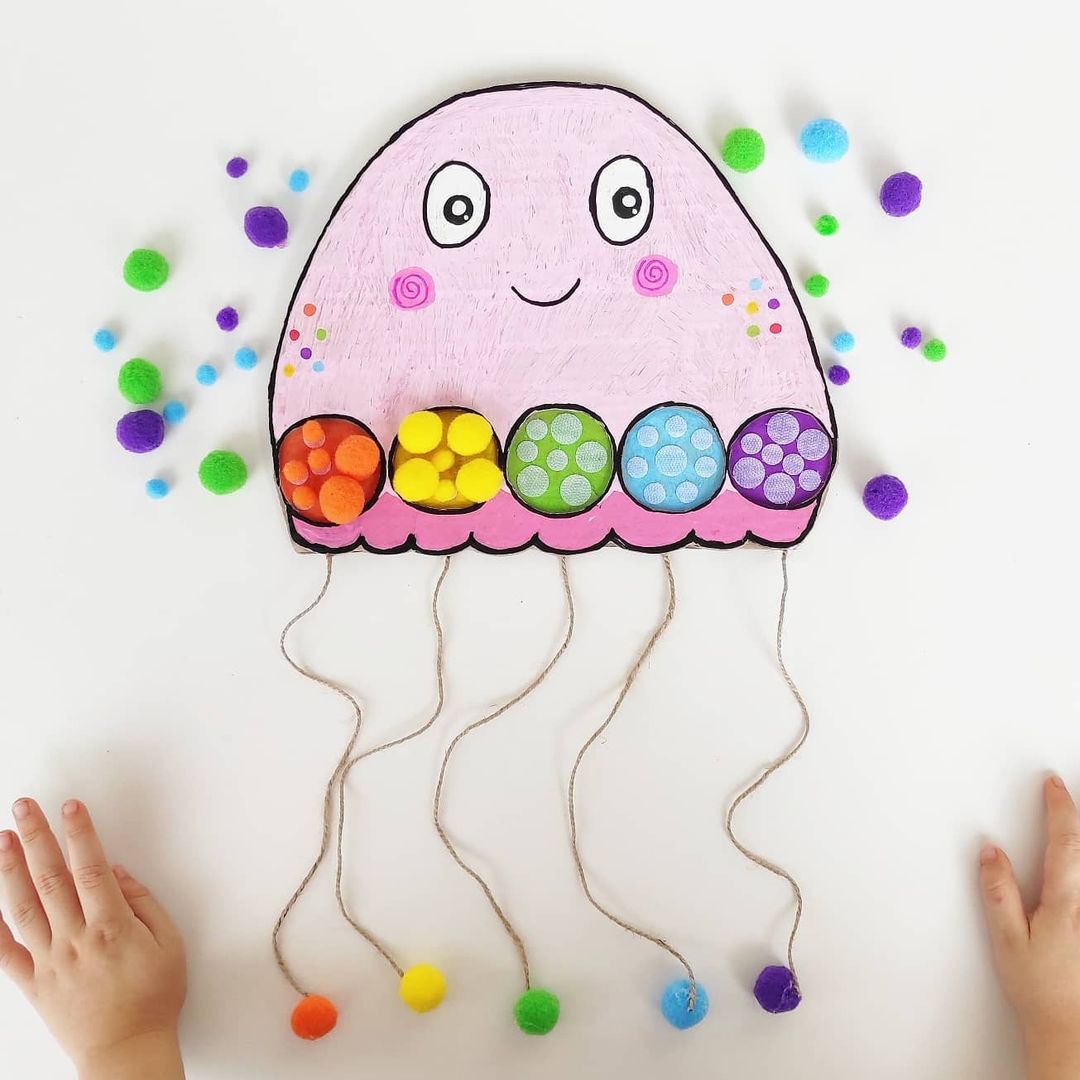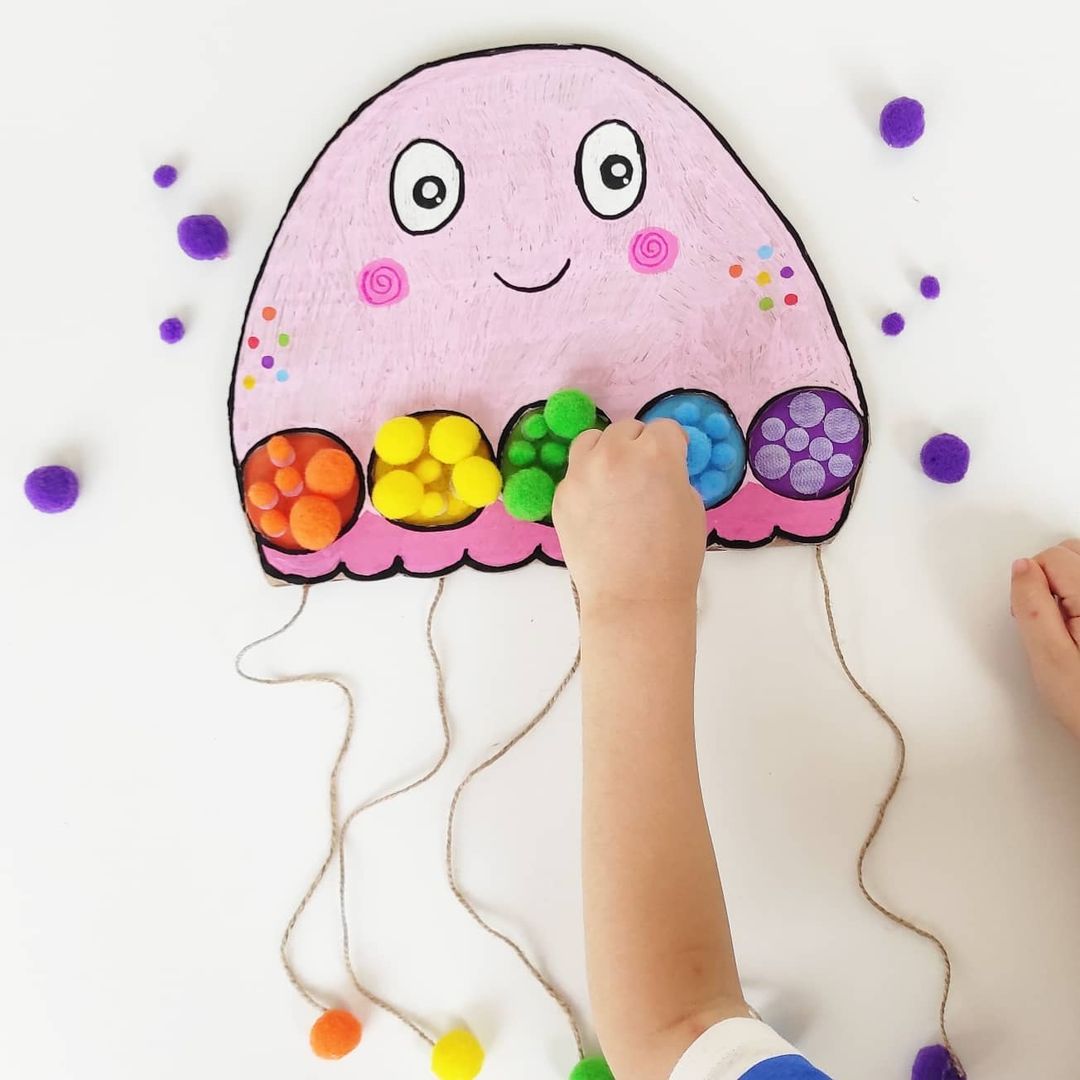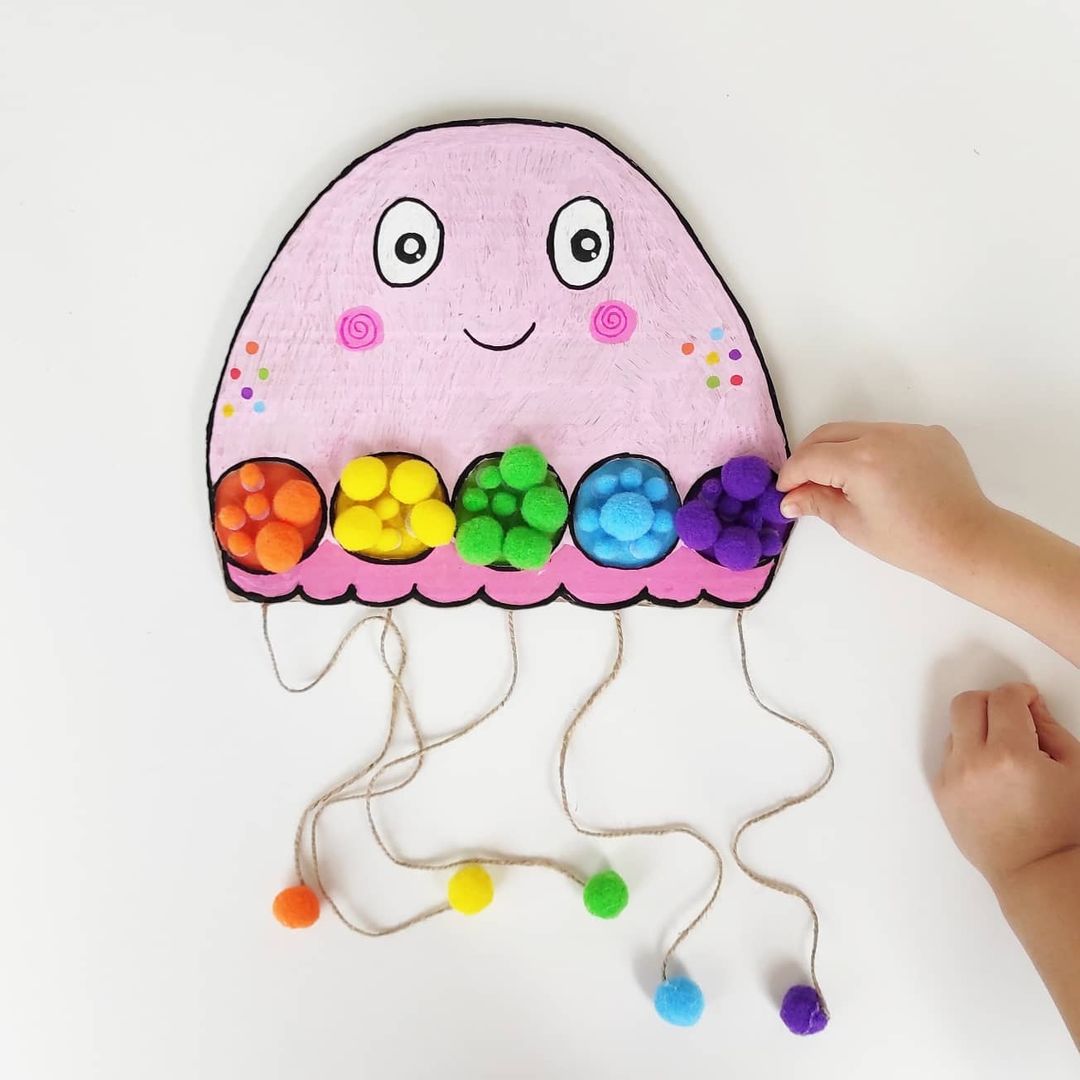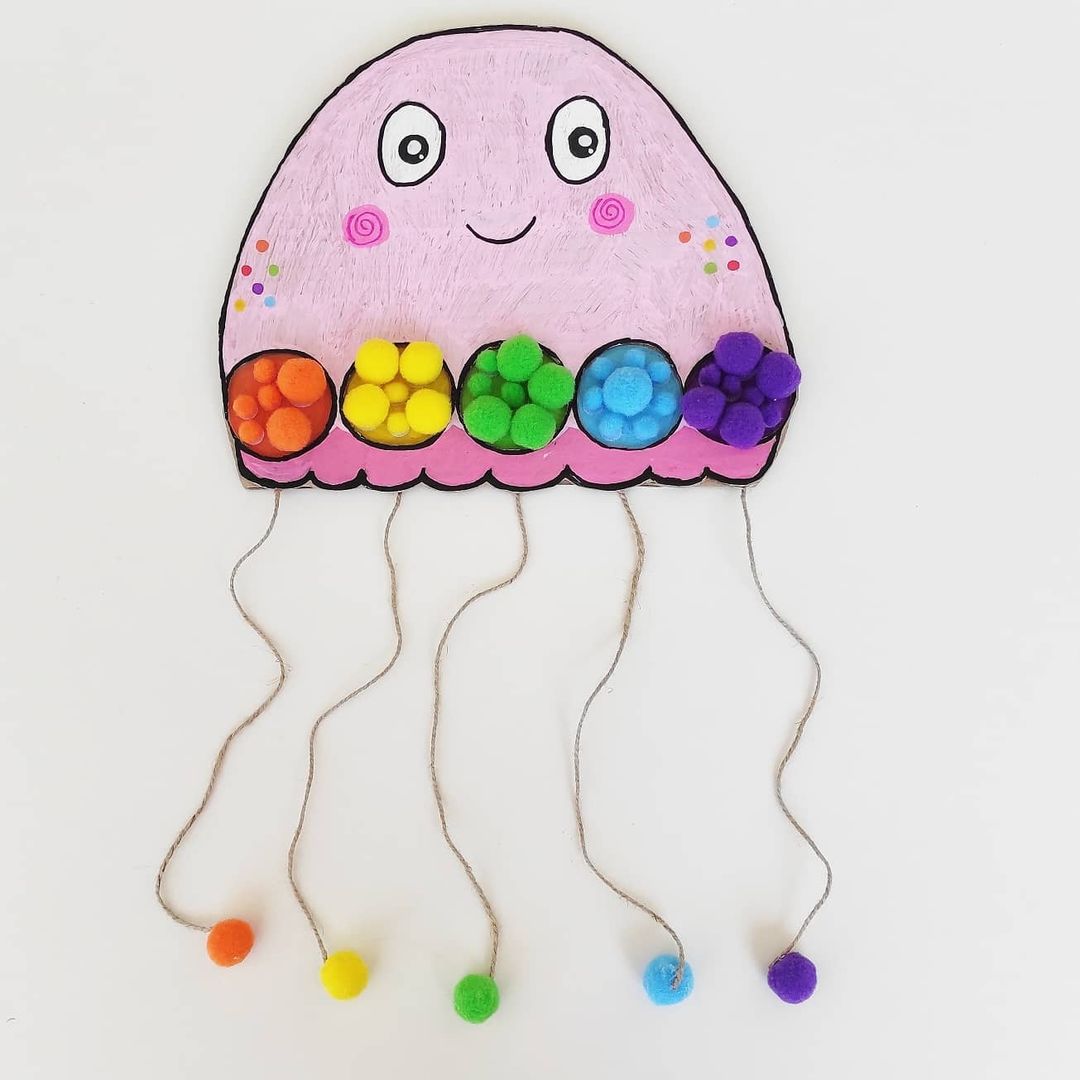 CUPCAKE FINE MOTOR ACTIVITY🧁
I really love this! Great fine motor skill and color activity! Fantastic activity as always!So fun and aducational at the same time.
Today we will decorate this delicious cupcake with colorful beads. According to the color order in the cake bowl, we will attach the beads to the places that match their colors.🌈
🧁With this game, we will participate in the sweet treats theme of my dear friends
🧁I prepared this game for the purpose of color matching, development of visual perception and hand-eye coordination.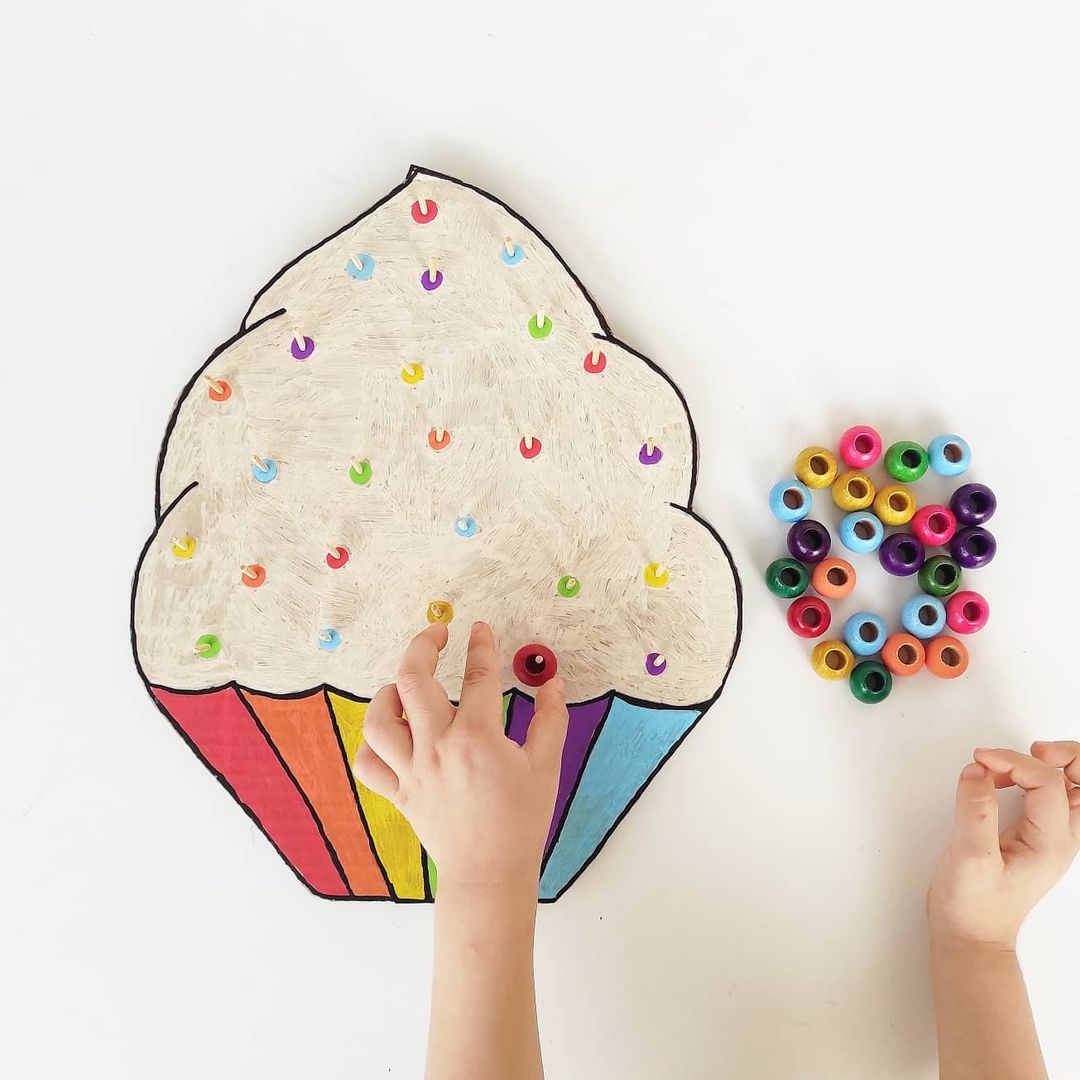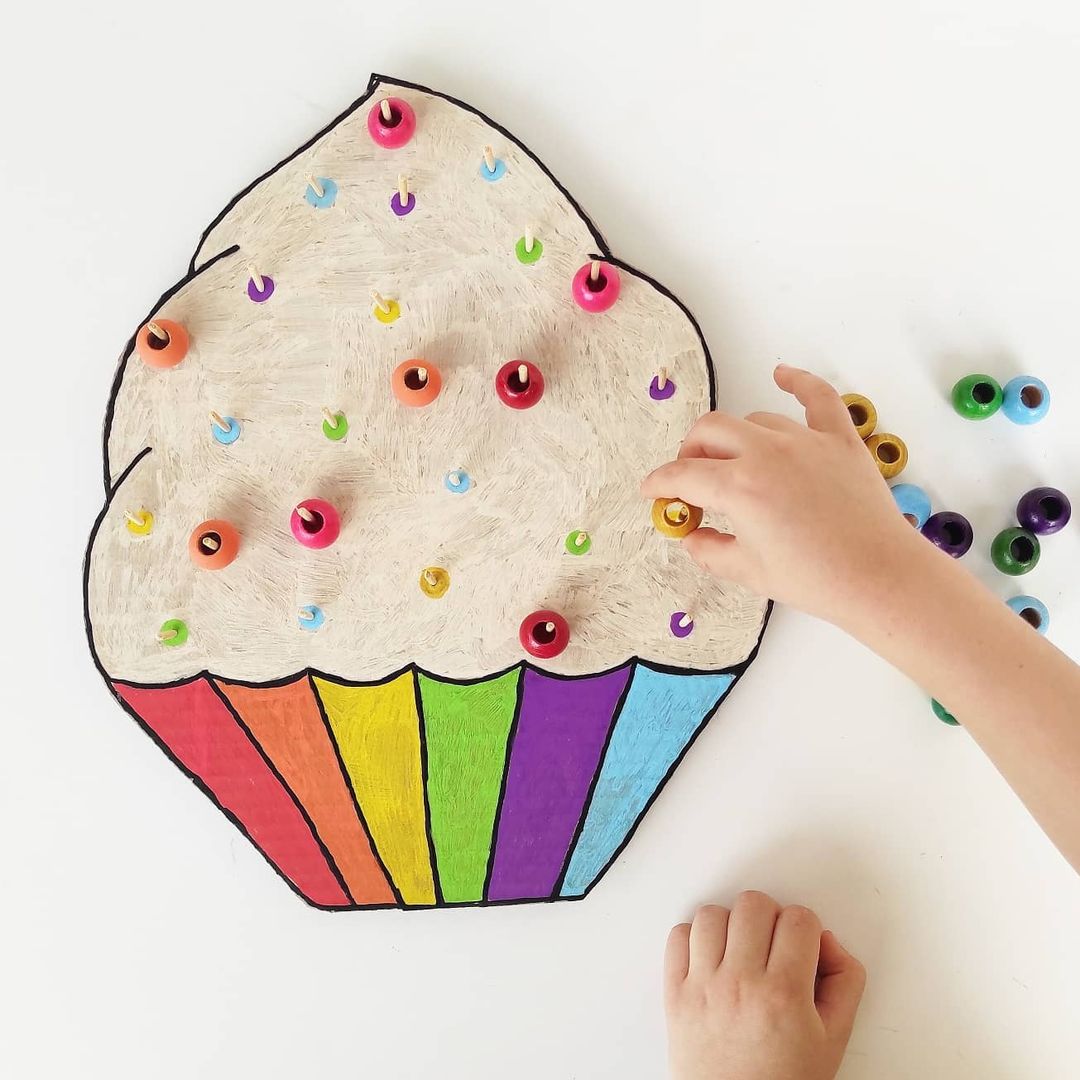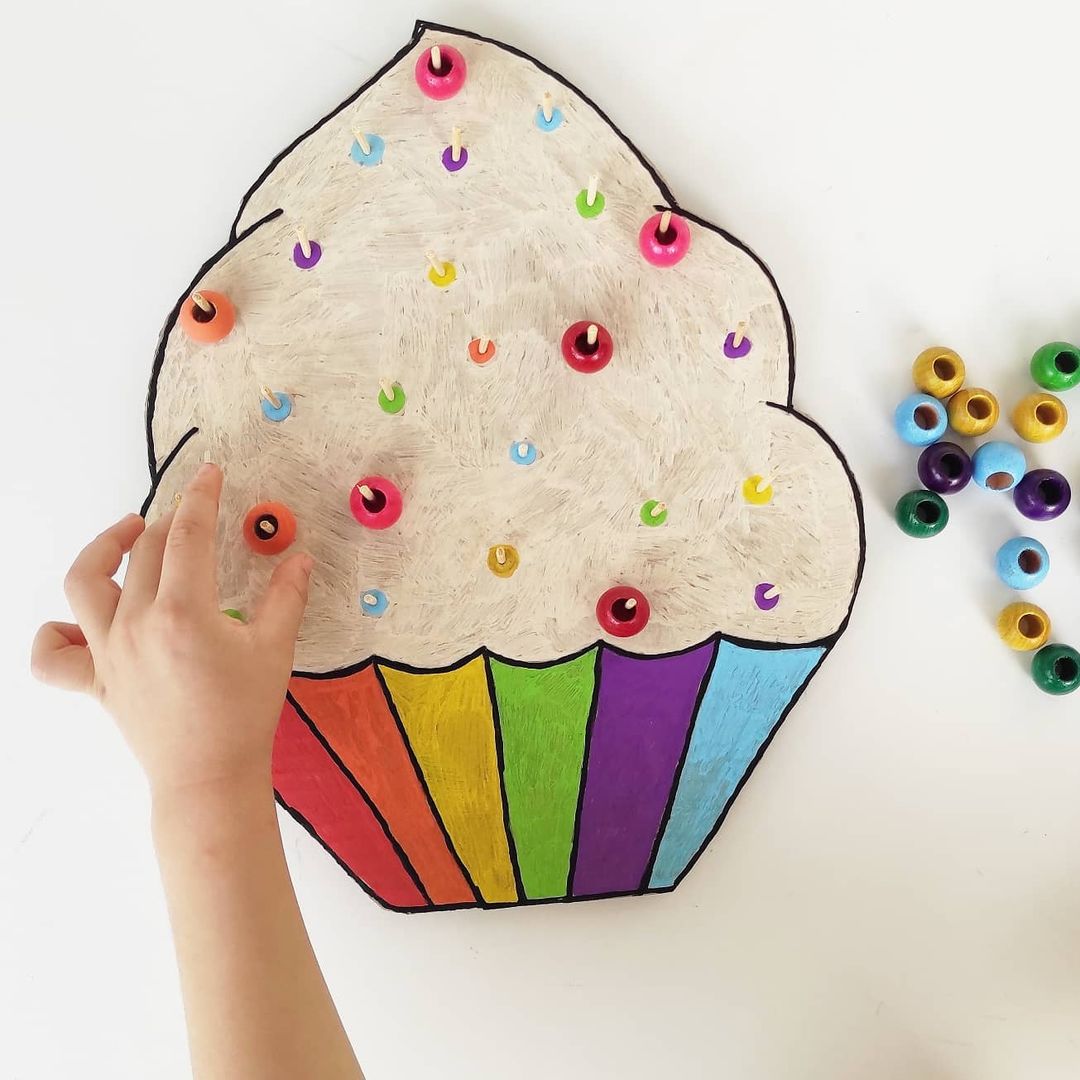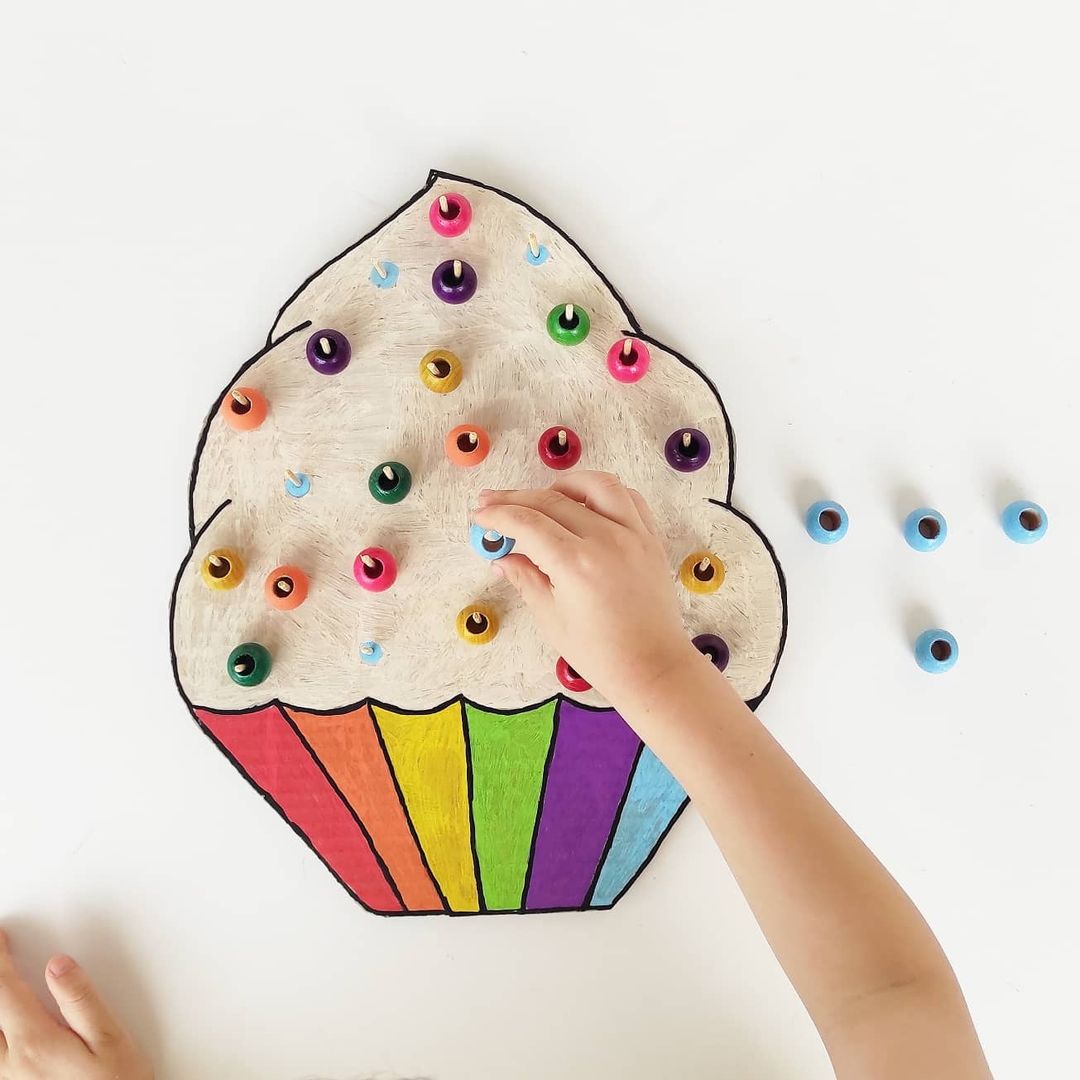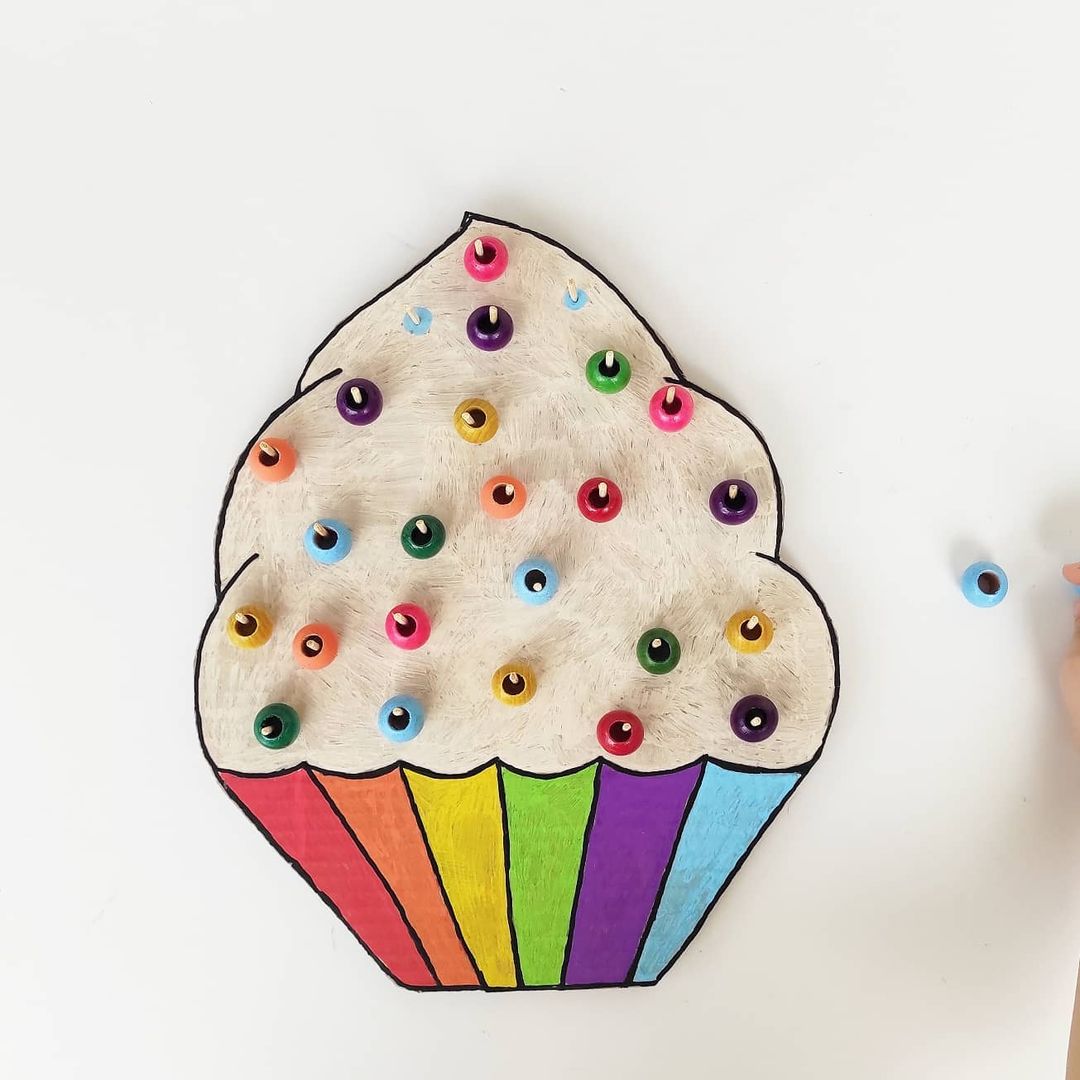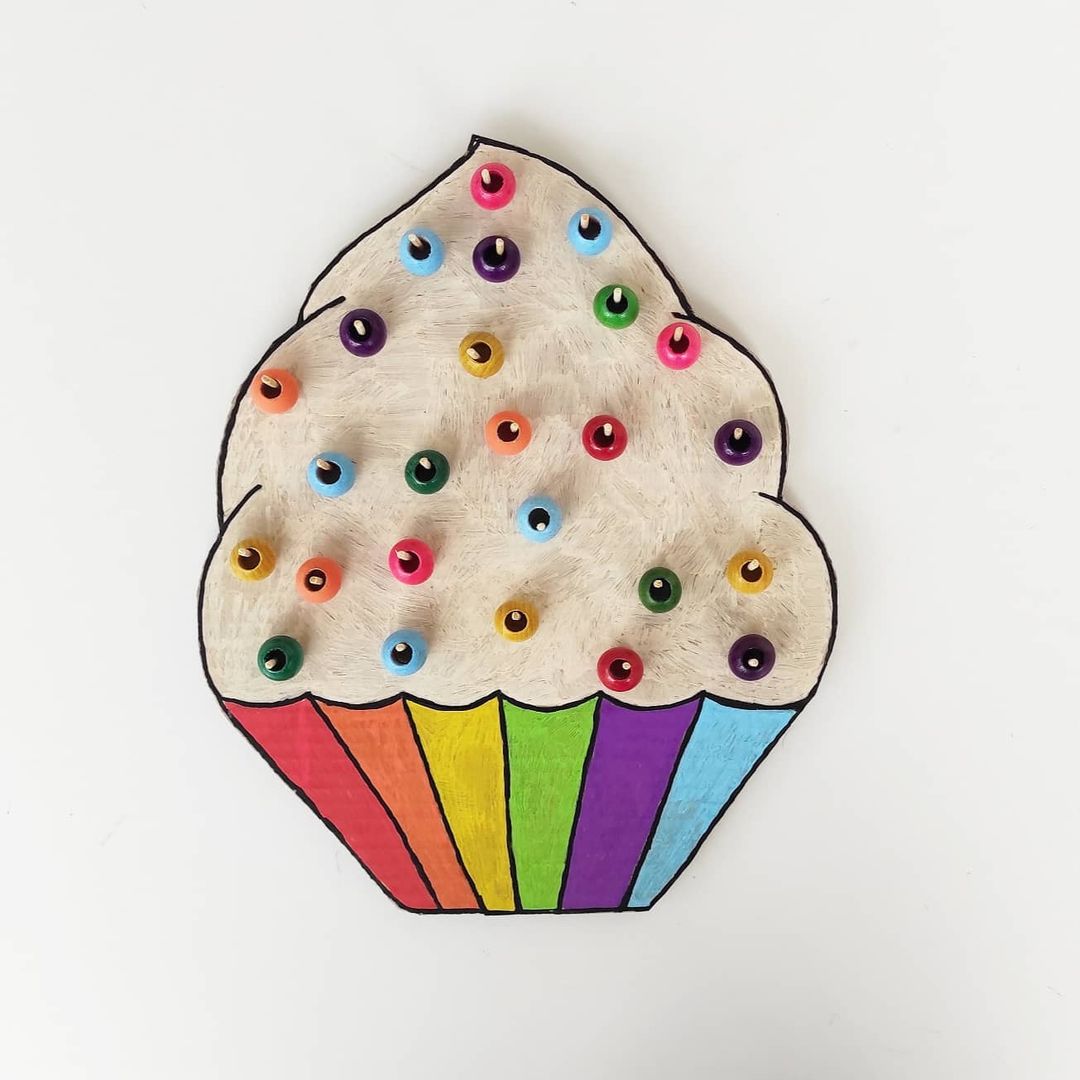 COLOR AND SIZE PUZZLE FOR PRESCHOOLERS🌈
This is so beautiful and brillant learning idea.Oh this looks simple but it can be really challenging for the kids! This is long pending play to try.What a wonderful popsicle puzzle:)
Let's combine with bars of suitable colors and sizes to improve its practical intelligence.
🌈I prepared this puzzle game to support logical thinking and intelligence development.
🌈 (I prepared the colorful ice cream sticks by cutting them with scissors in different colors and sizes.)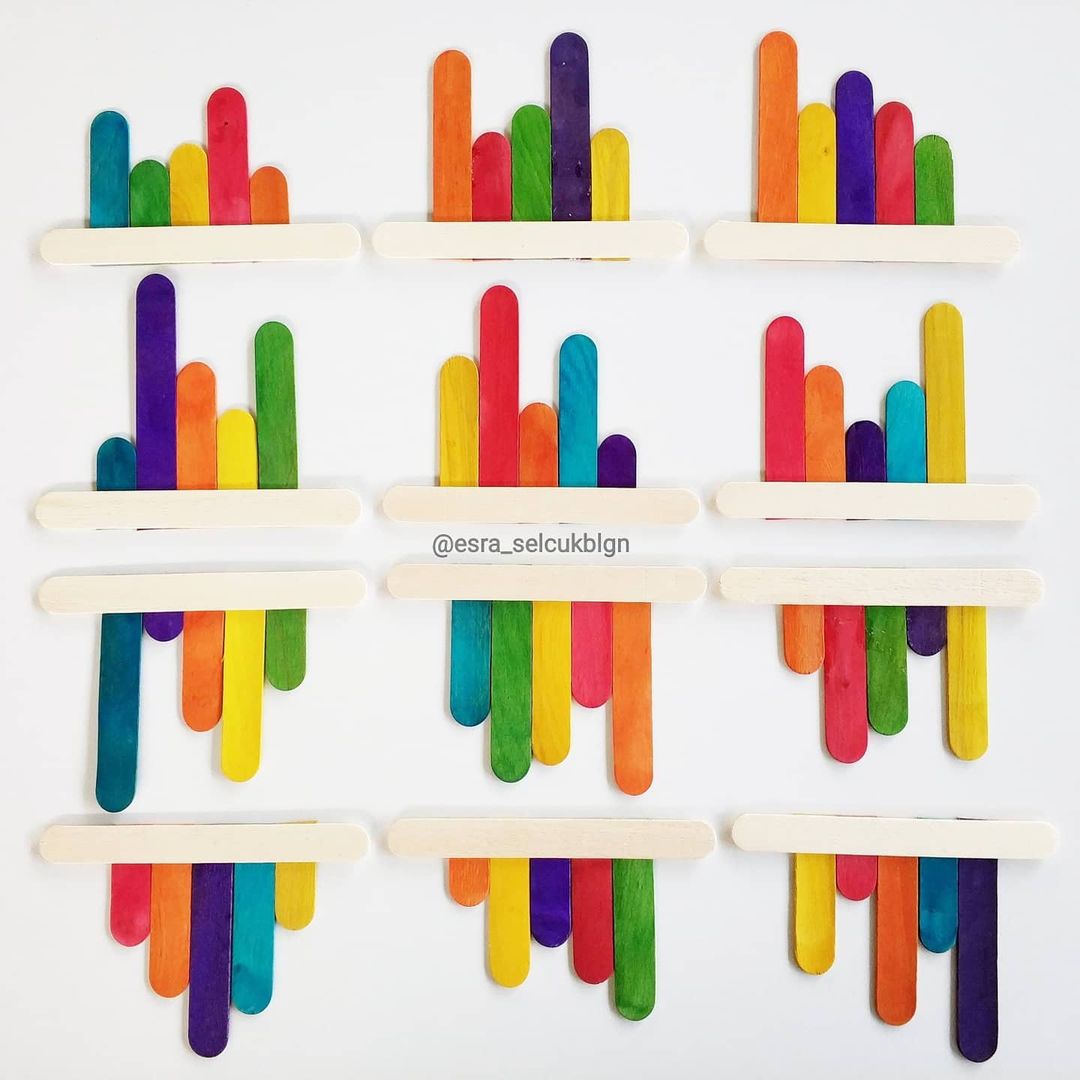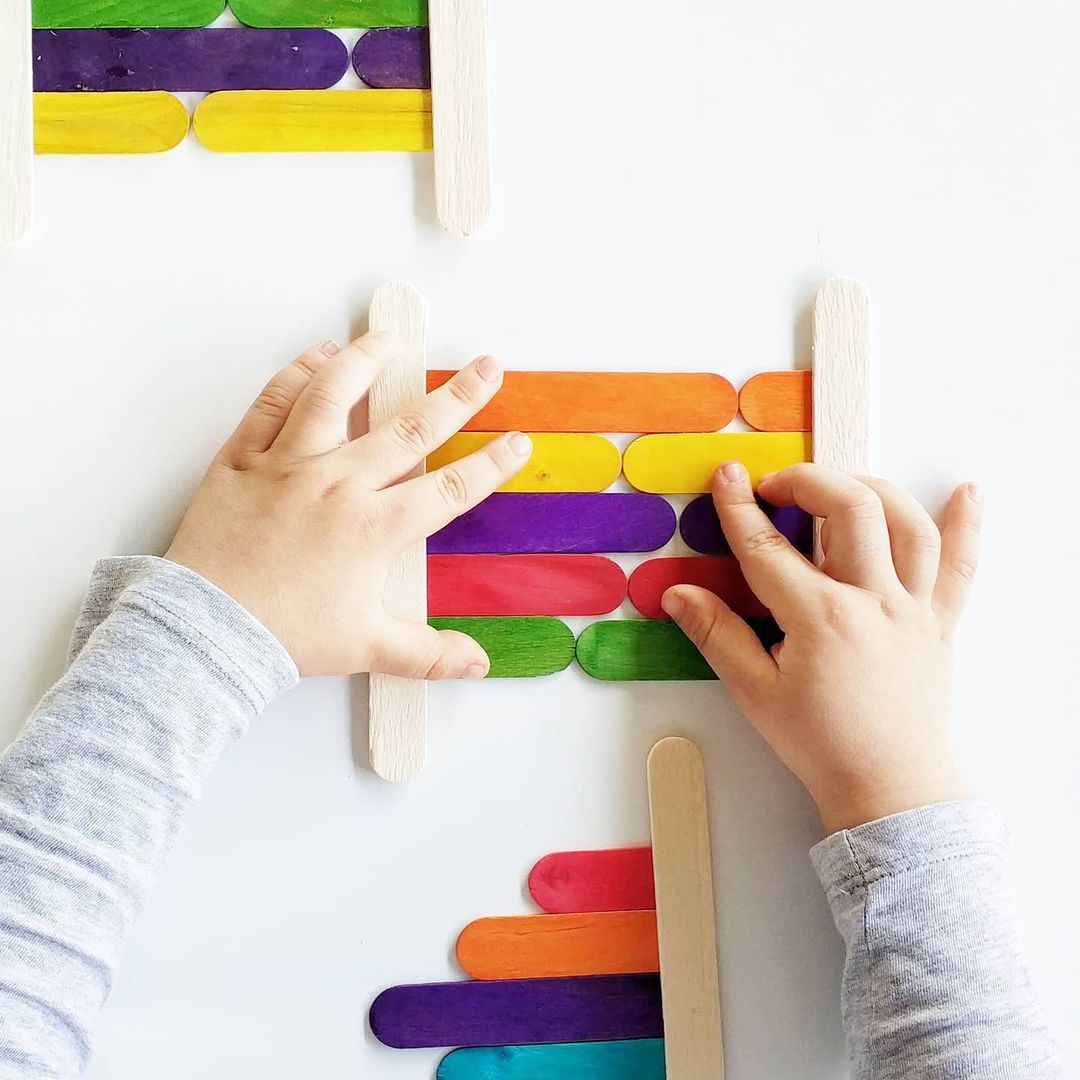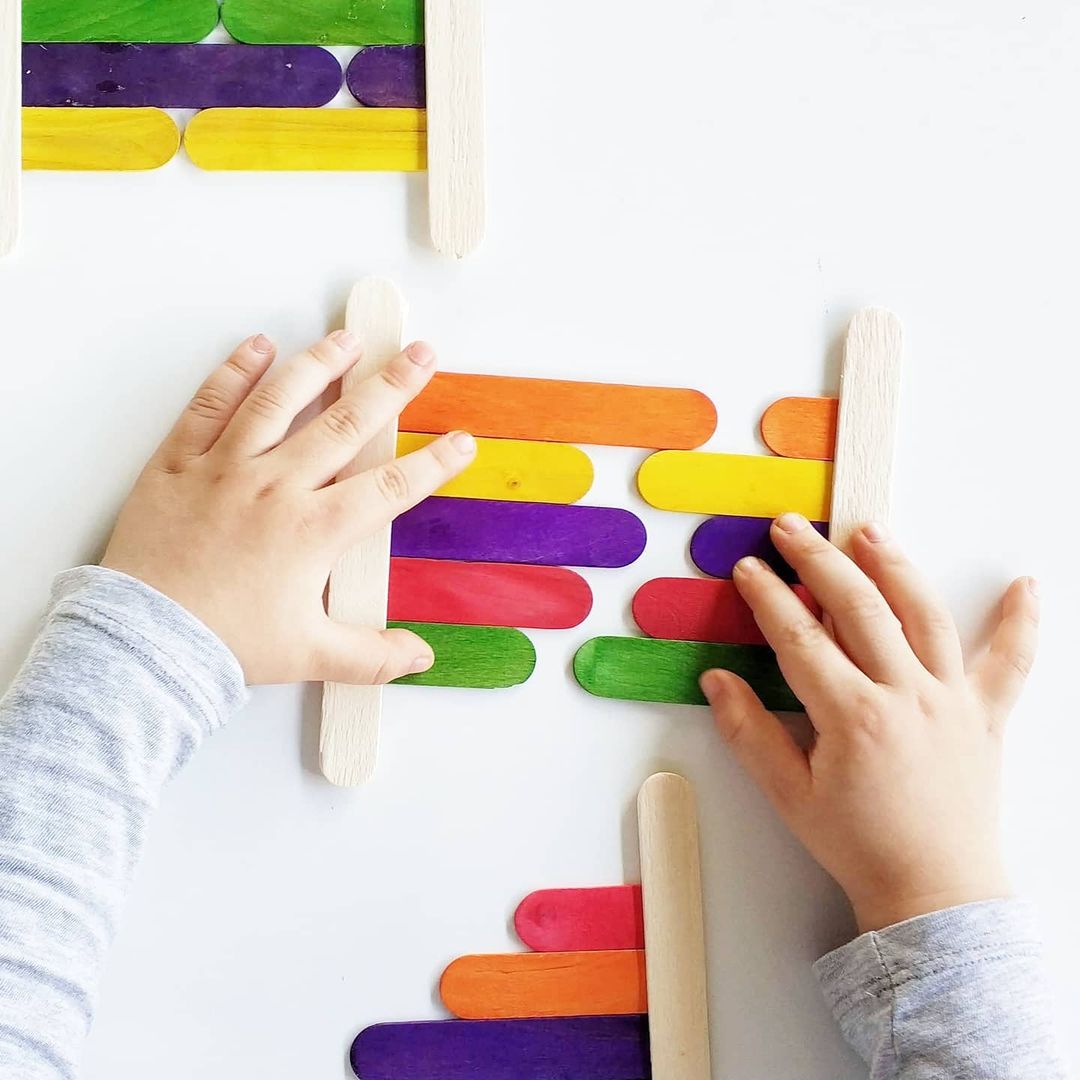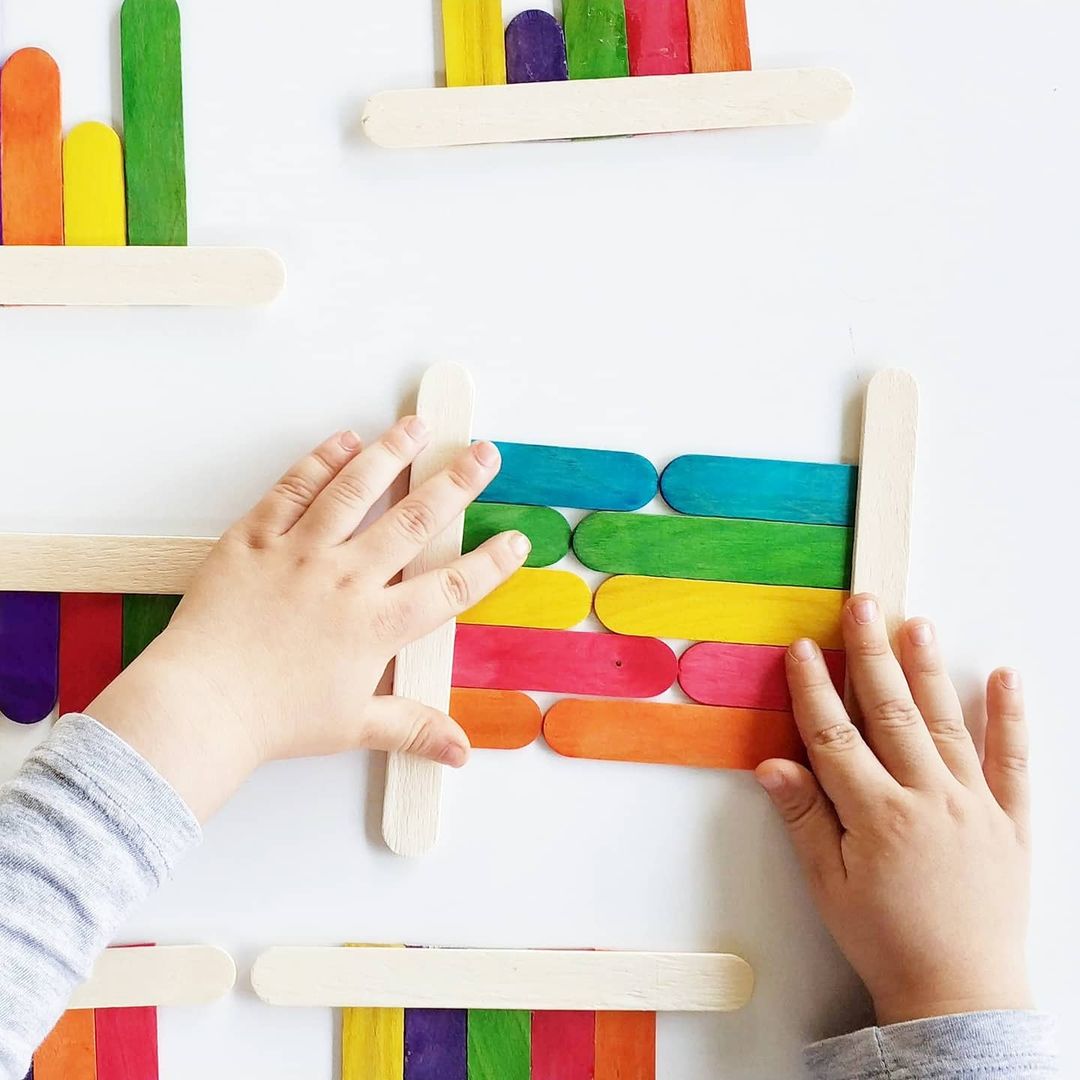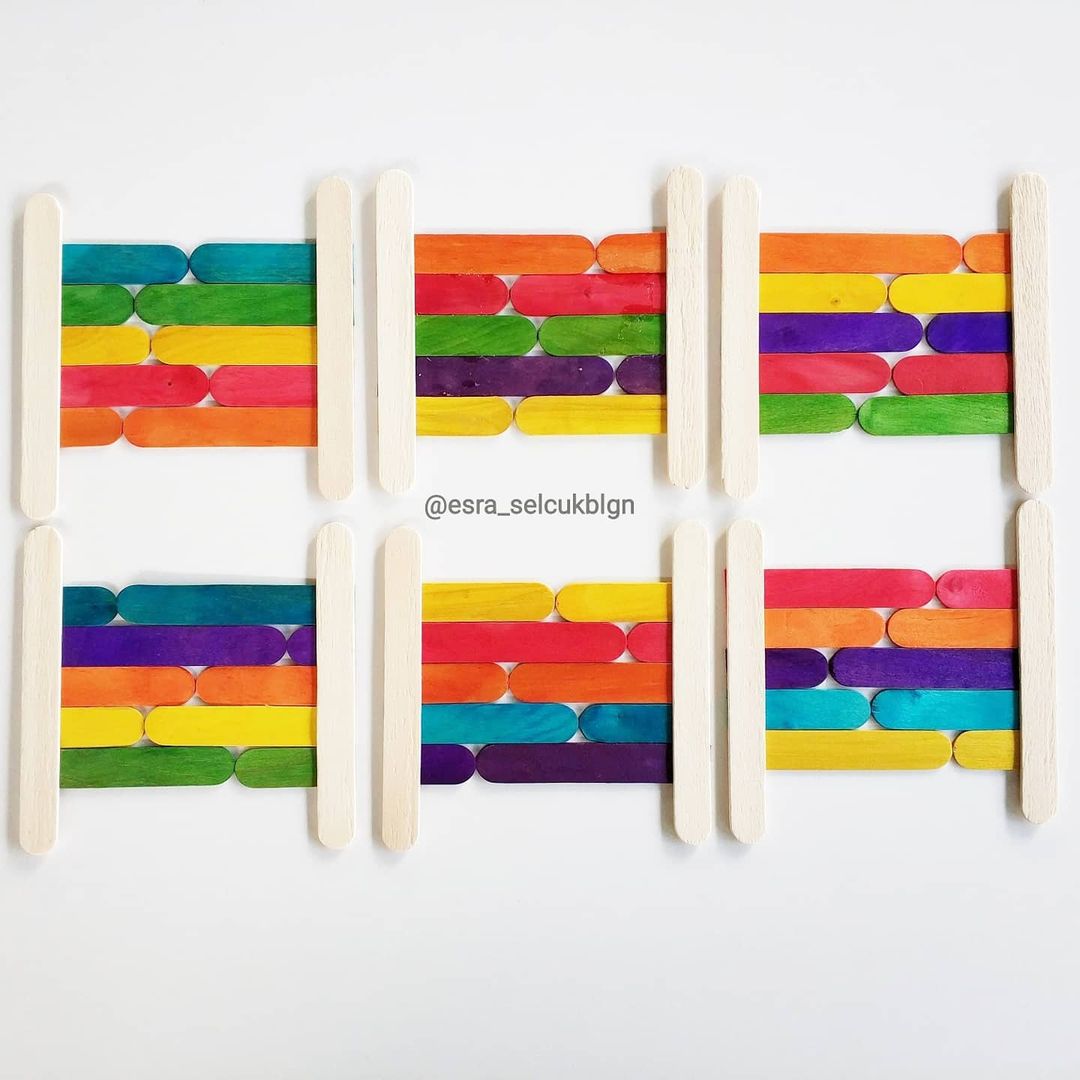 MIXED FRUIT JUICE🍹
Who likes mixed juice? 😉
In order to prepare the juice, we put the fruits in bottles, different images appeared on the bottles because the color of each fruit is different.
I wonder which color image appeared in which bottle, let's match it.😉
📝I drew two pictures of bottles on cardboard. I drew the color image in the center of the front. I drew a picture of the fruits on the back. I cut the color images in the center of the bottle with a utility knife. I glued the front and back of the bottle.+ 3 years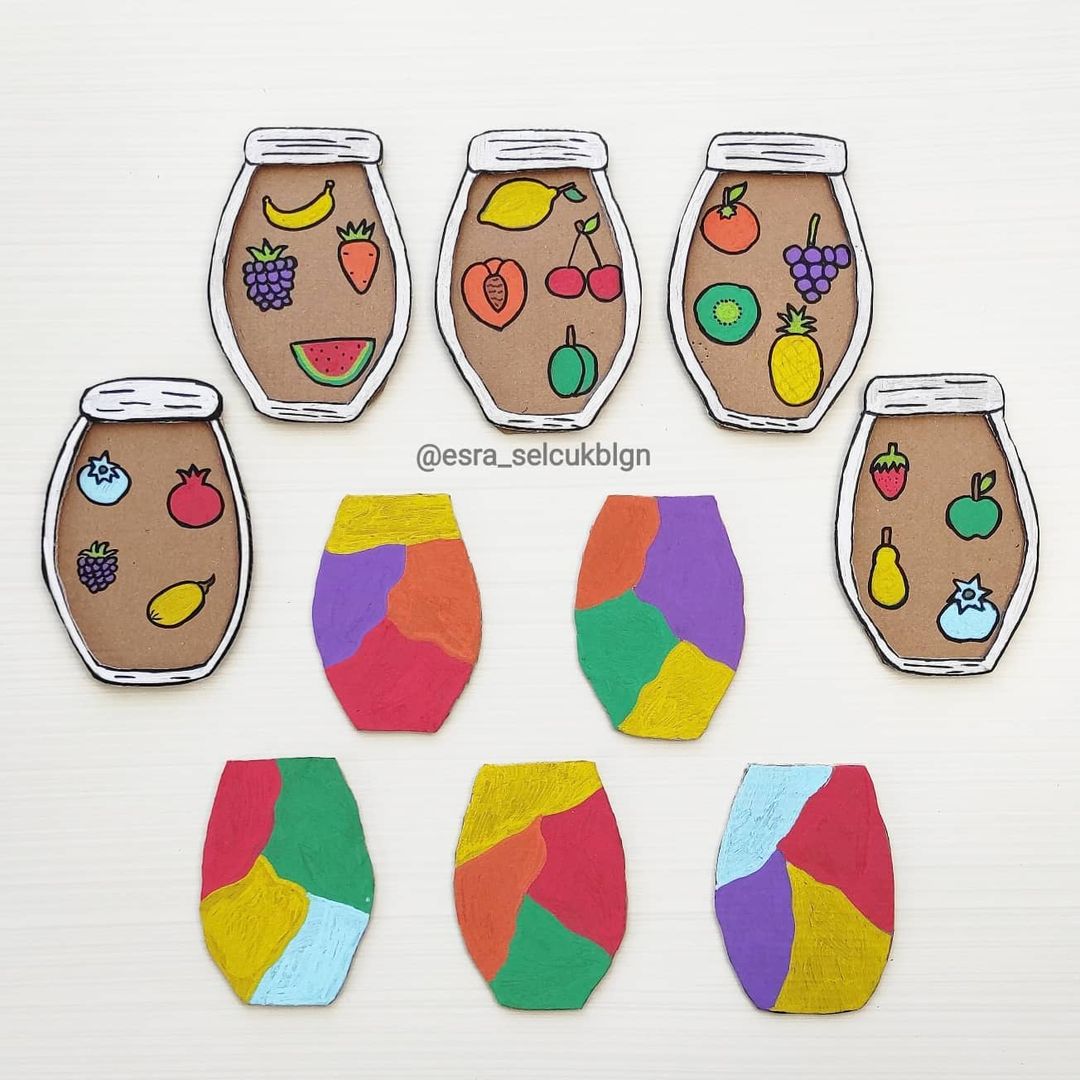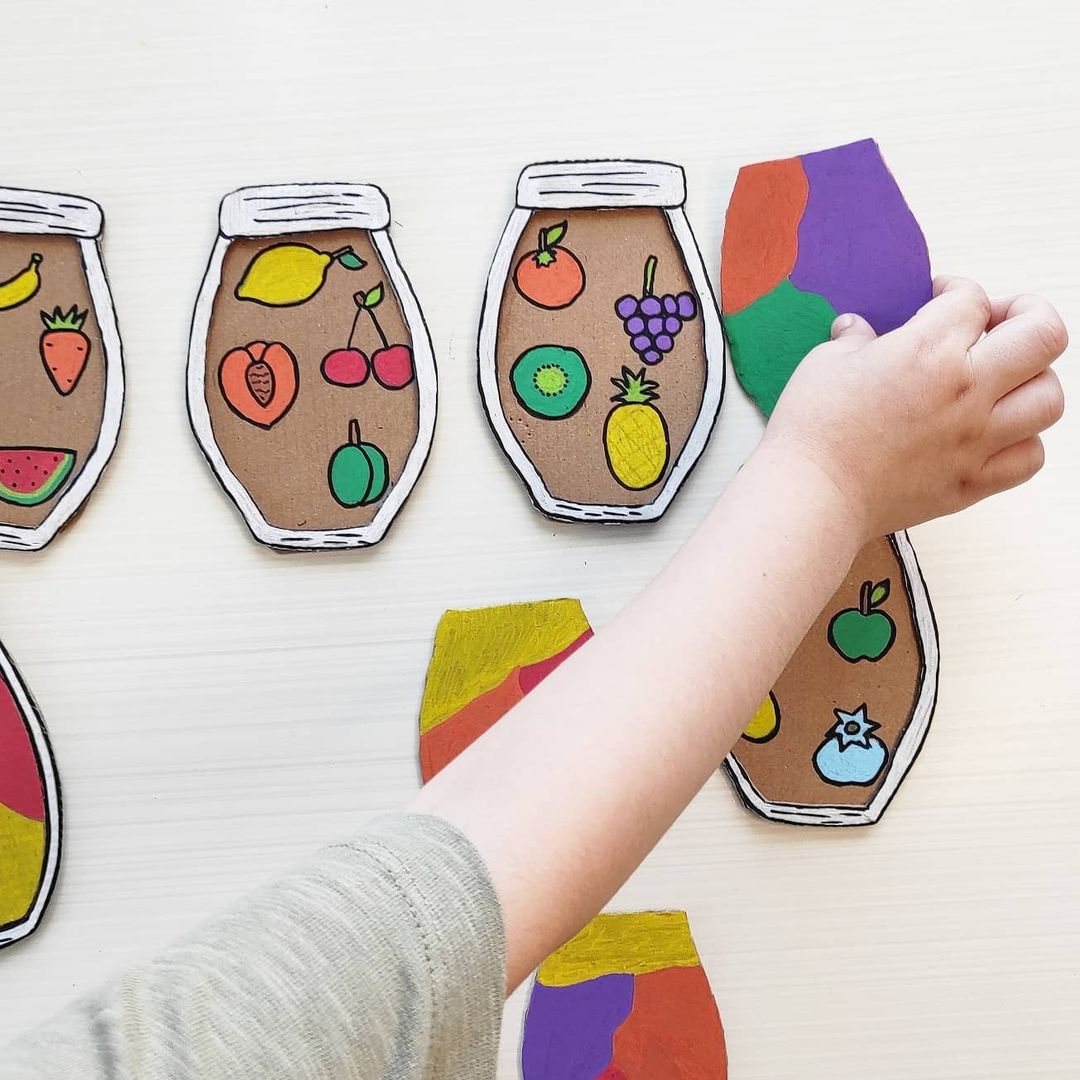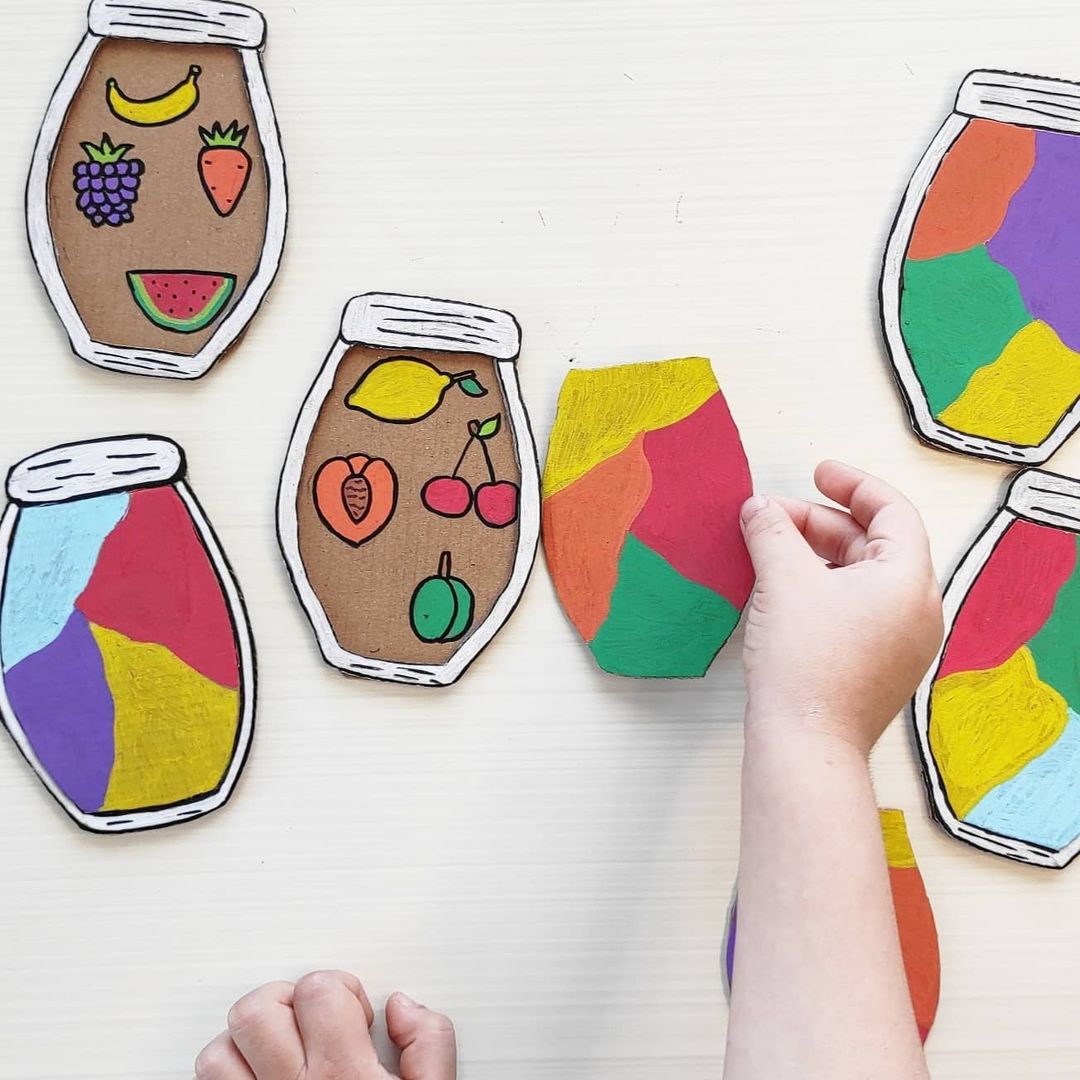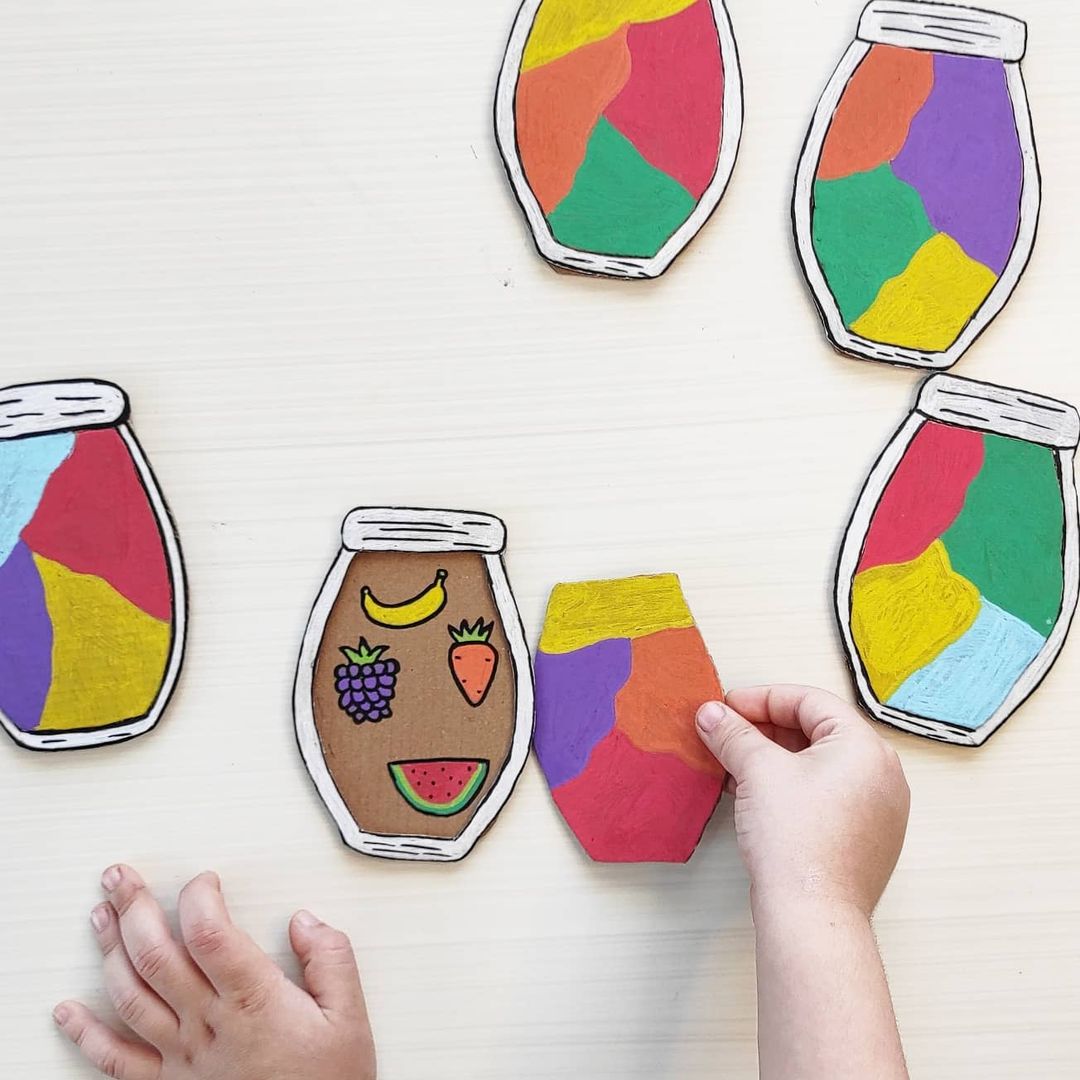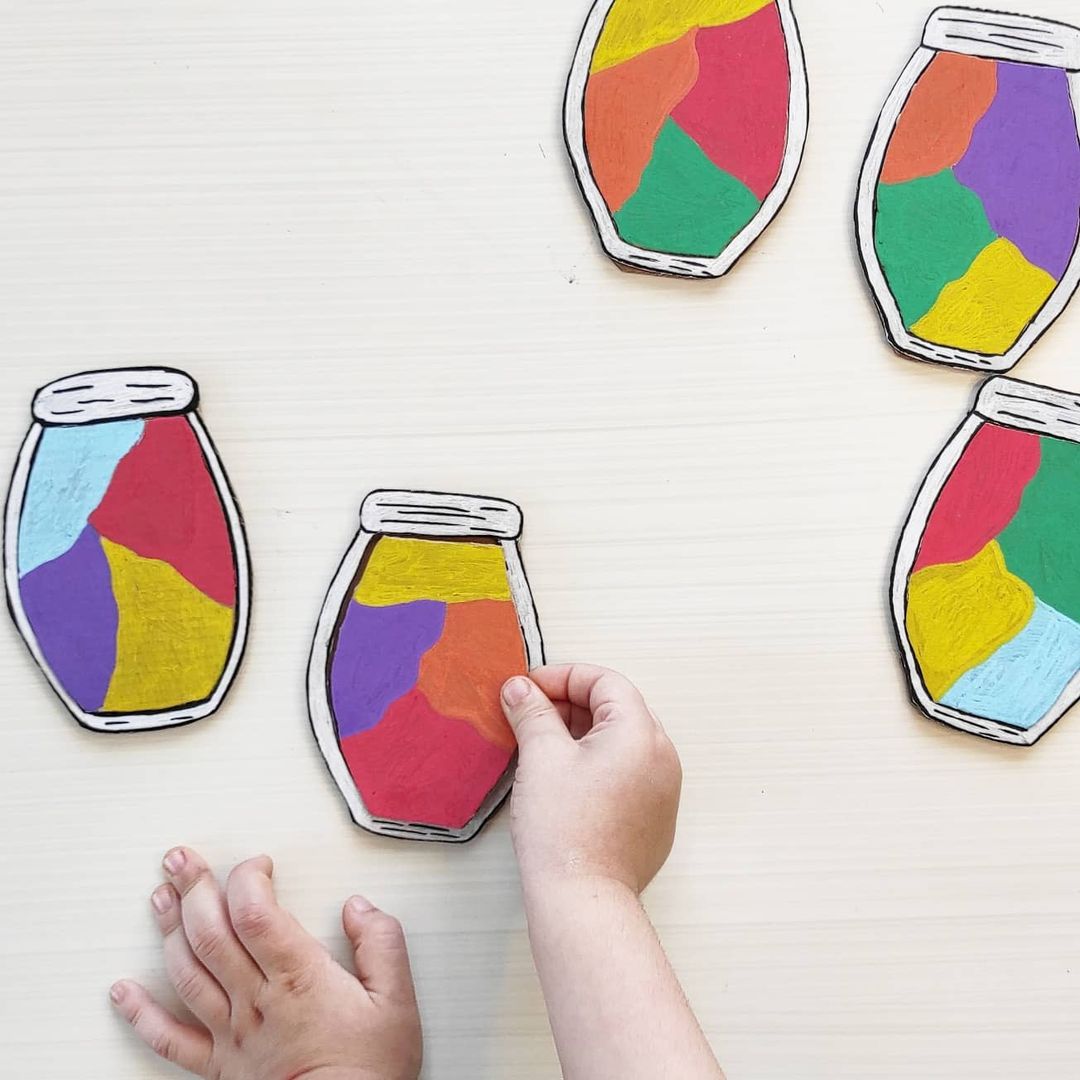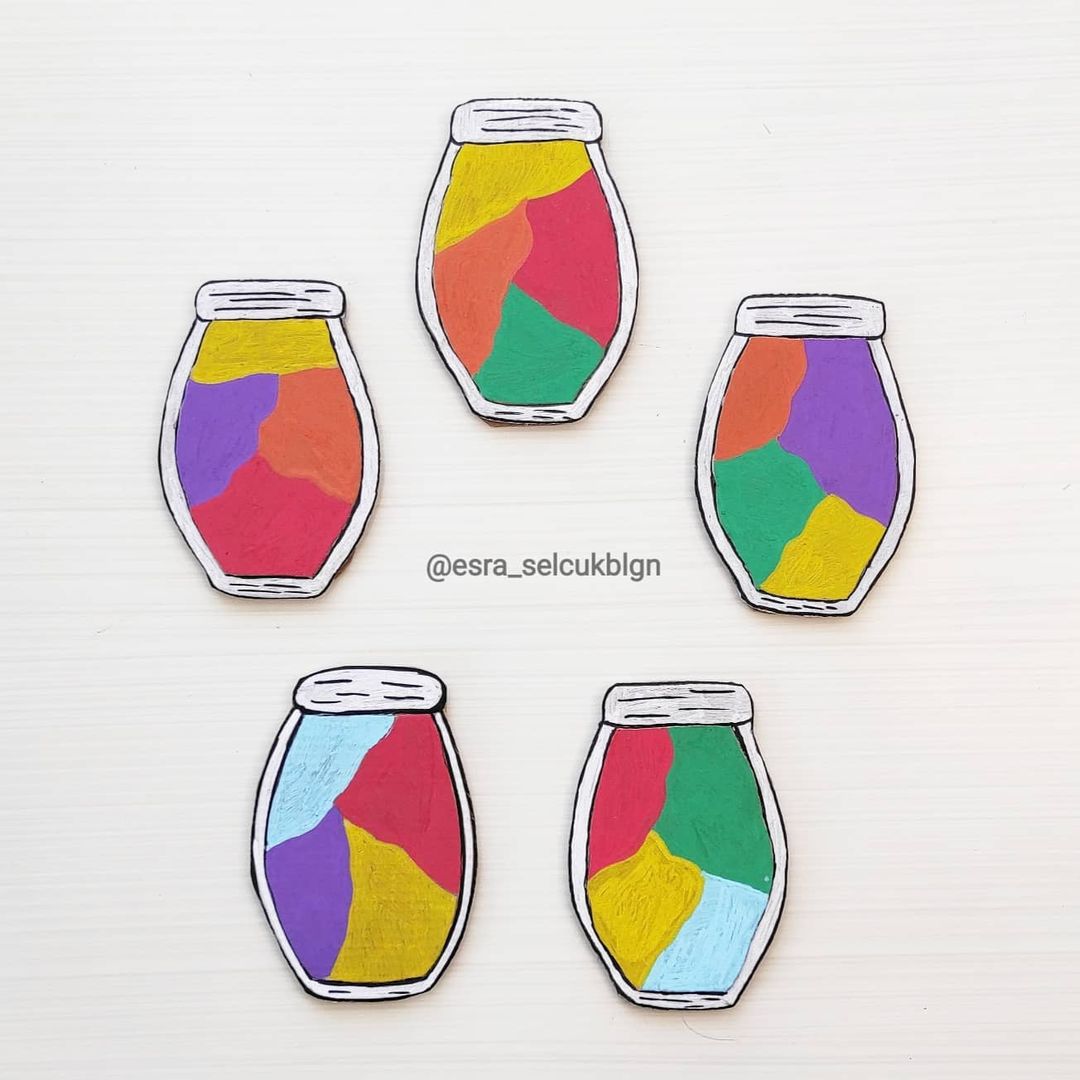 COLORED WATER PIPES FOR KIDS🌈
Looks really a awesome activity for the kids!So much fun and cool to use straws for puzzle.Very creative!
Today we are busy with some plumbing work. We are going to lay colored water pipes on the wall. Let's get started;
Let's place the water pipes suitable for their color and shape in suitable places.💪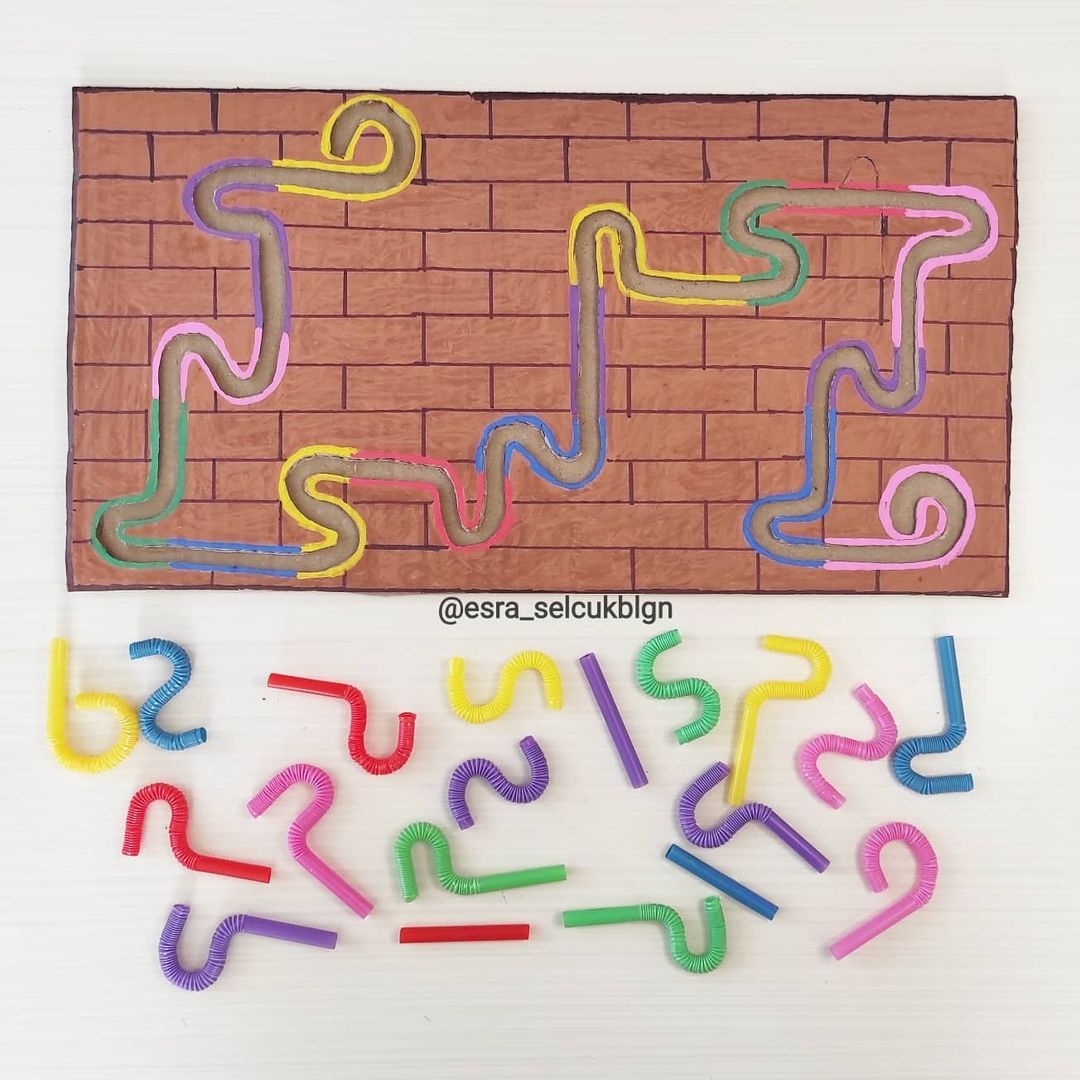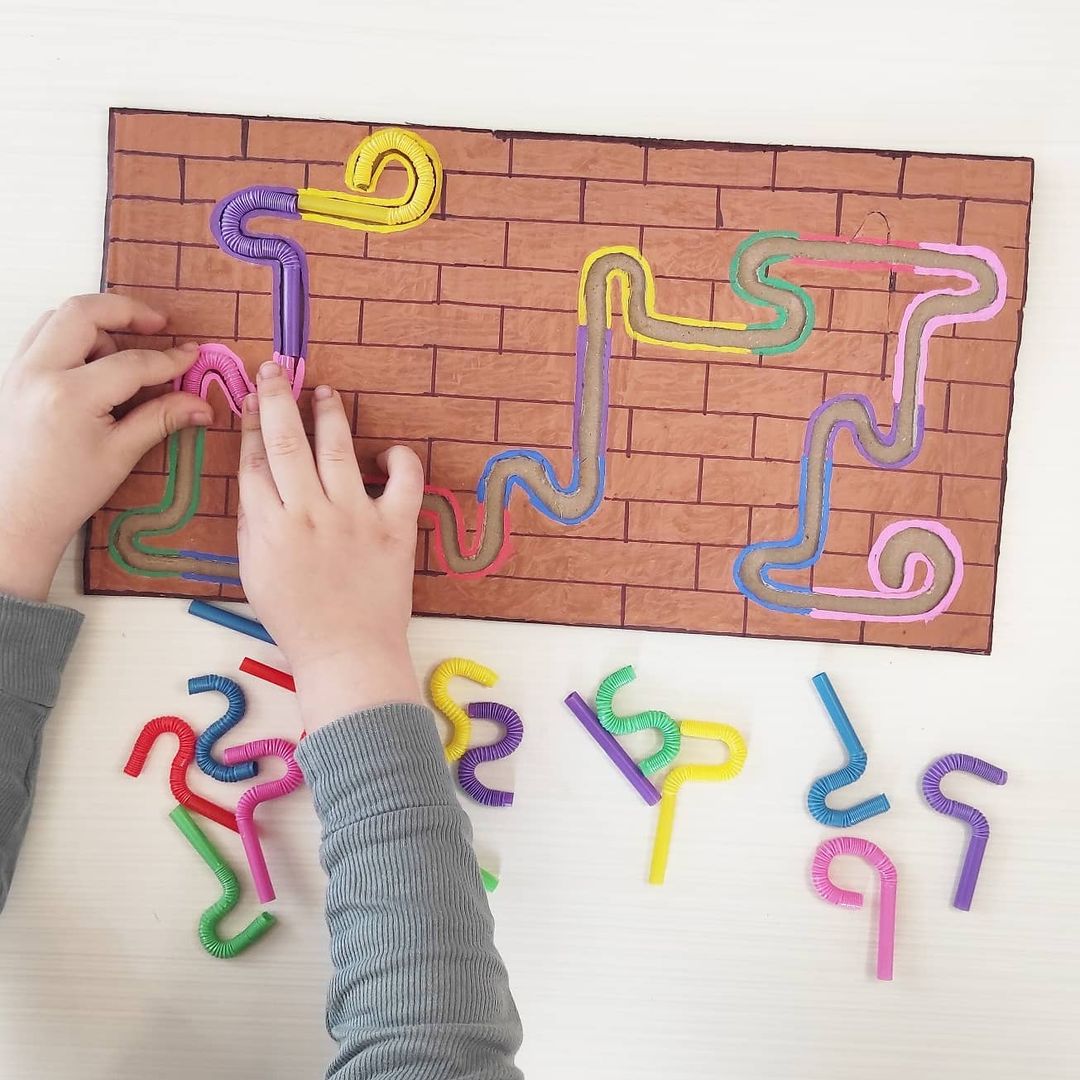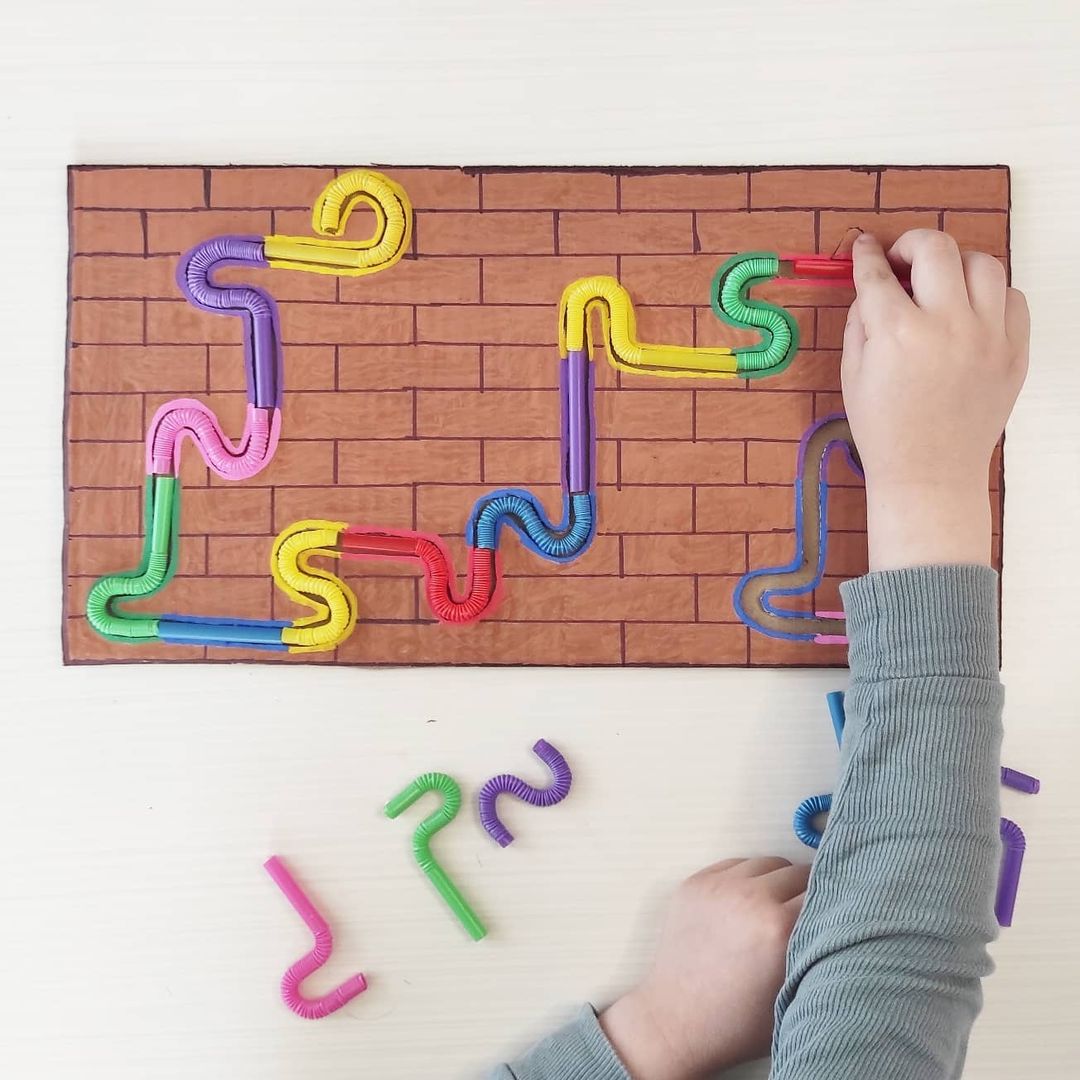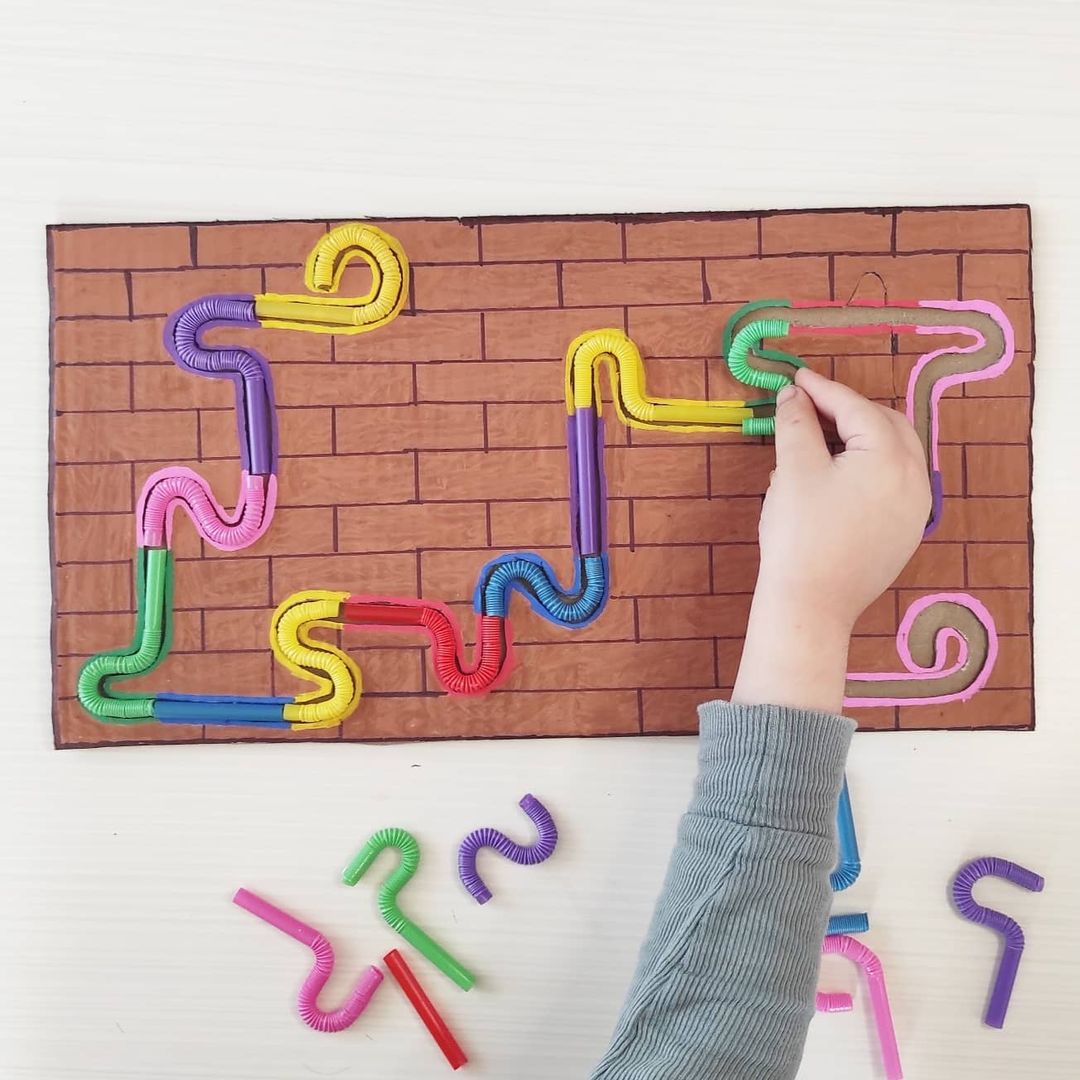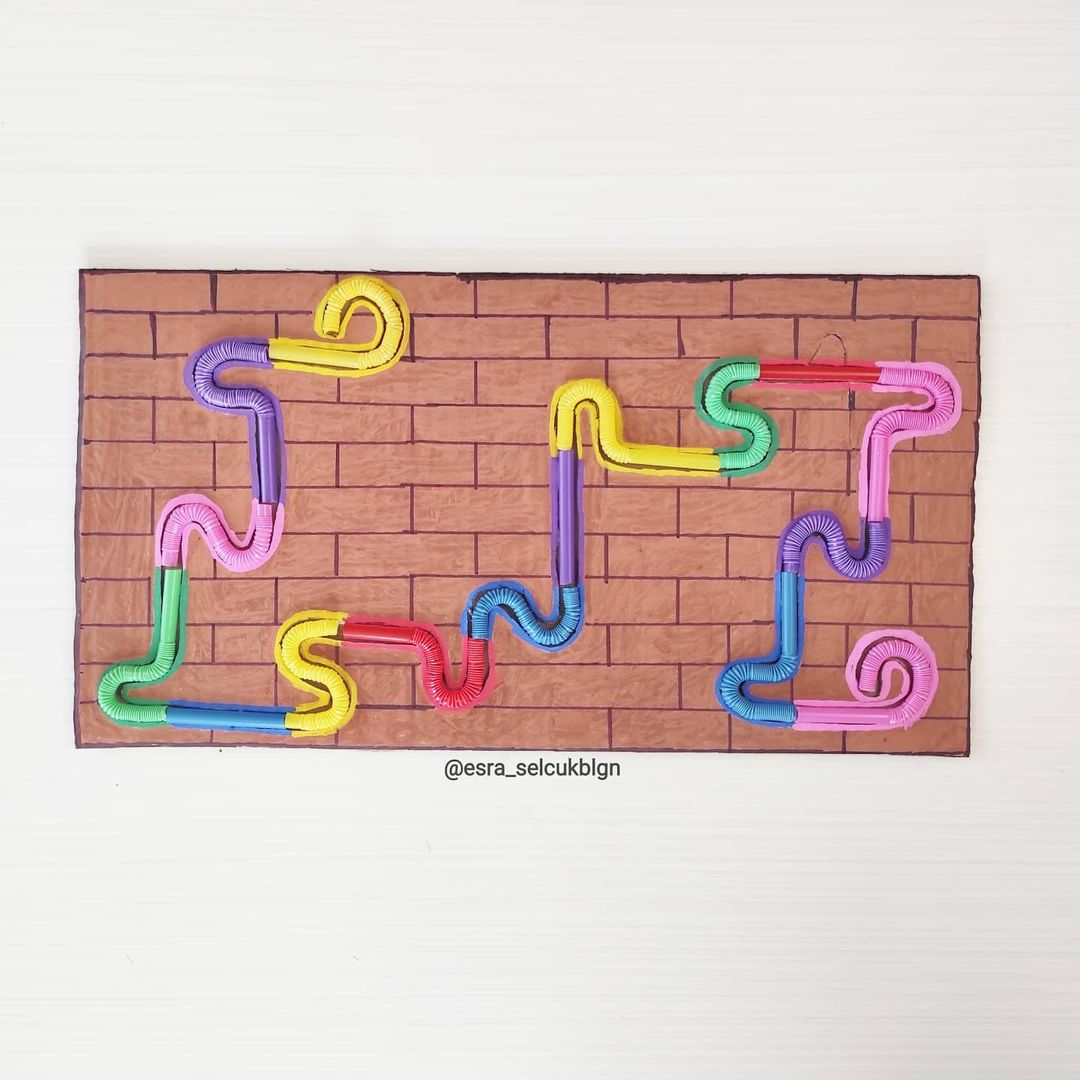 COLORFUL FLOWERS FINE MOTOR ACTIVITY FOR KIDS💐
Such a fun one to practise fine motor skills.I love this toy for toddlers.It introduces color.Ans sticking sticks in the holes is always fun.This is a lovely activity.So cute little one with lovely lashes.
I prepared it for my 7-month-old son's fine motor and sensory training. A flower show by gluing small-made pom-poms from which pompoms to be used for children will be grown.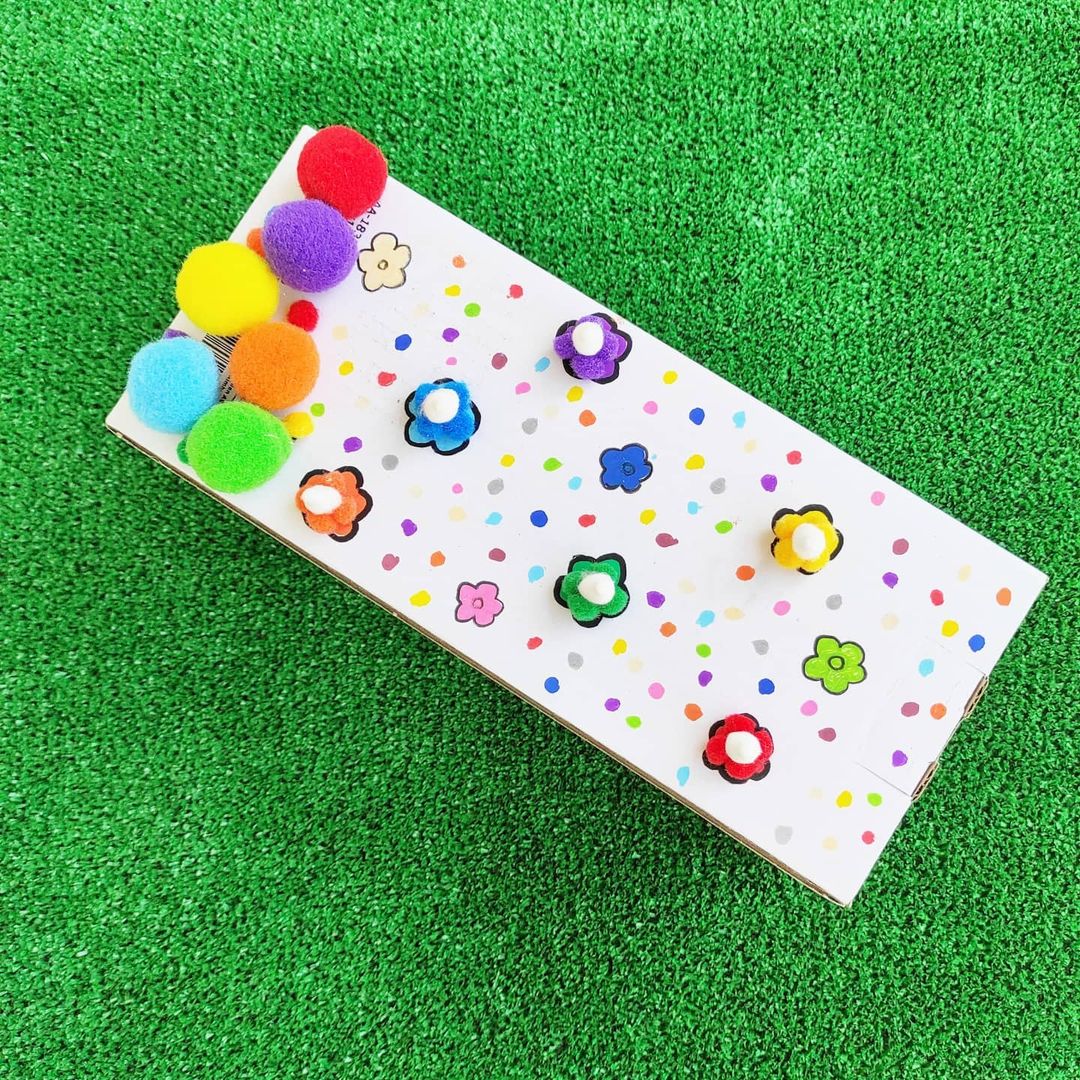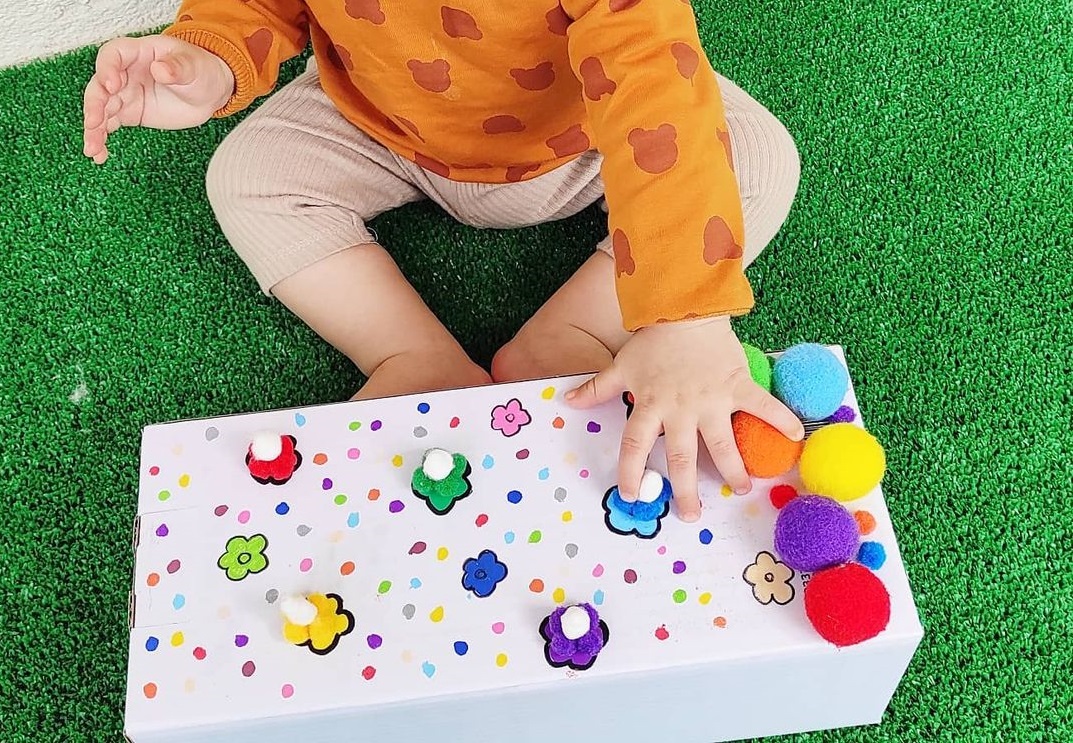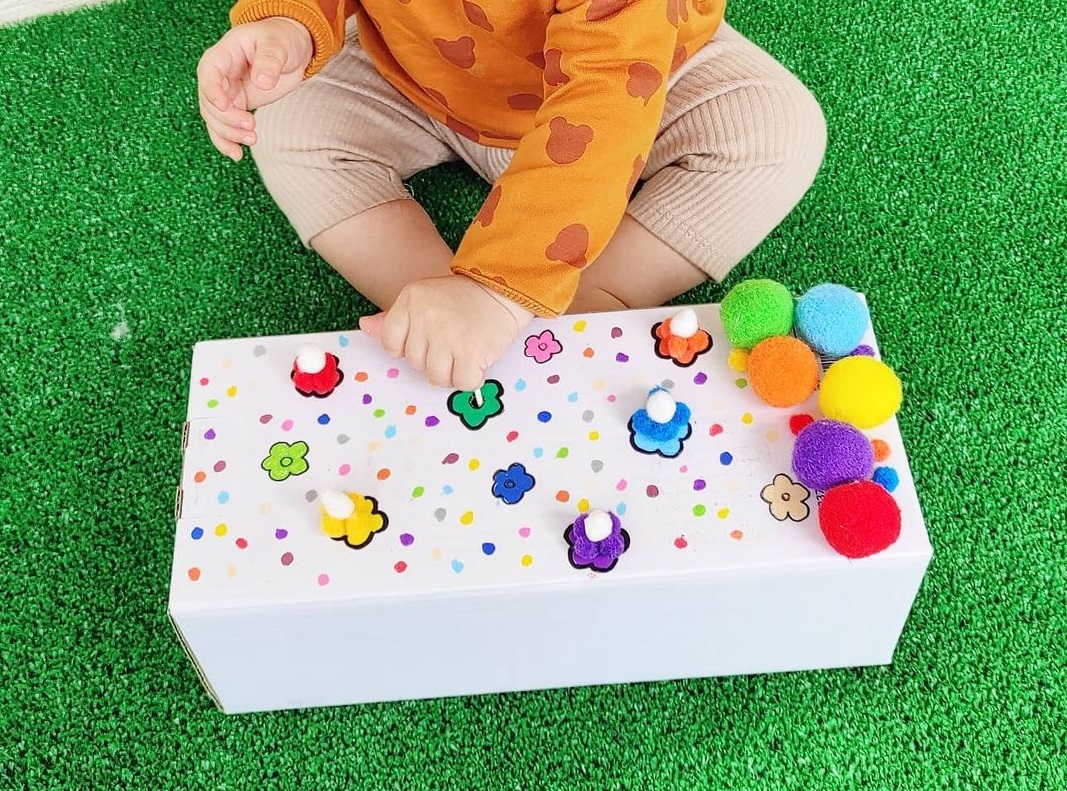 HOMESCHOOL COLORED PIPETS 🌈
Wow this is a brillant idea! So much fun and learning.This is brillant such a amazing take on direction with visual discrimination.This is ultimate! What a great recycled DIY for patterns and directions.
Let's turn the wheel and attach the colored straws to the stick in the direction that comes out. 🤗
A coding game that I prepared to improve fine motor skills, hand-eye coordination, and problem solving skills. I glued 3 pieces of round cardboard of the same size under the round wheel to keep it high.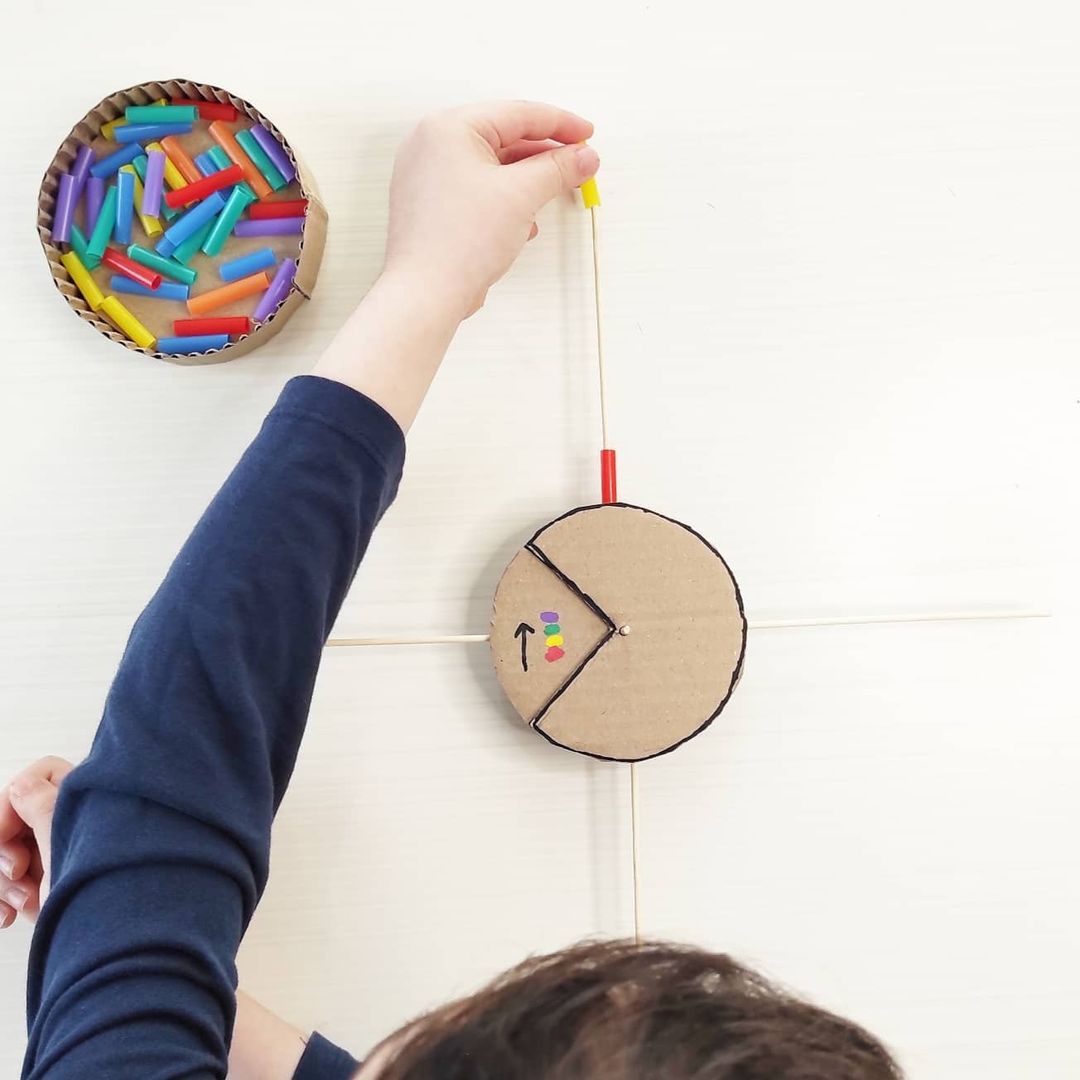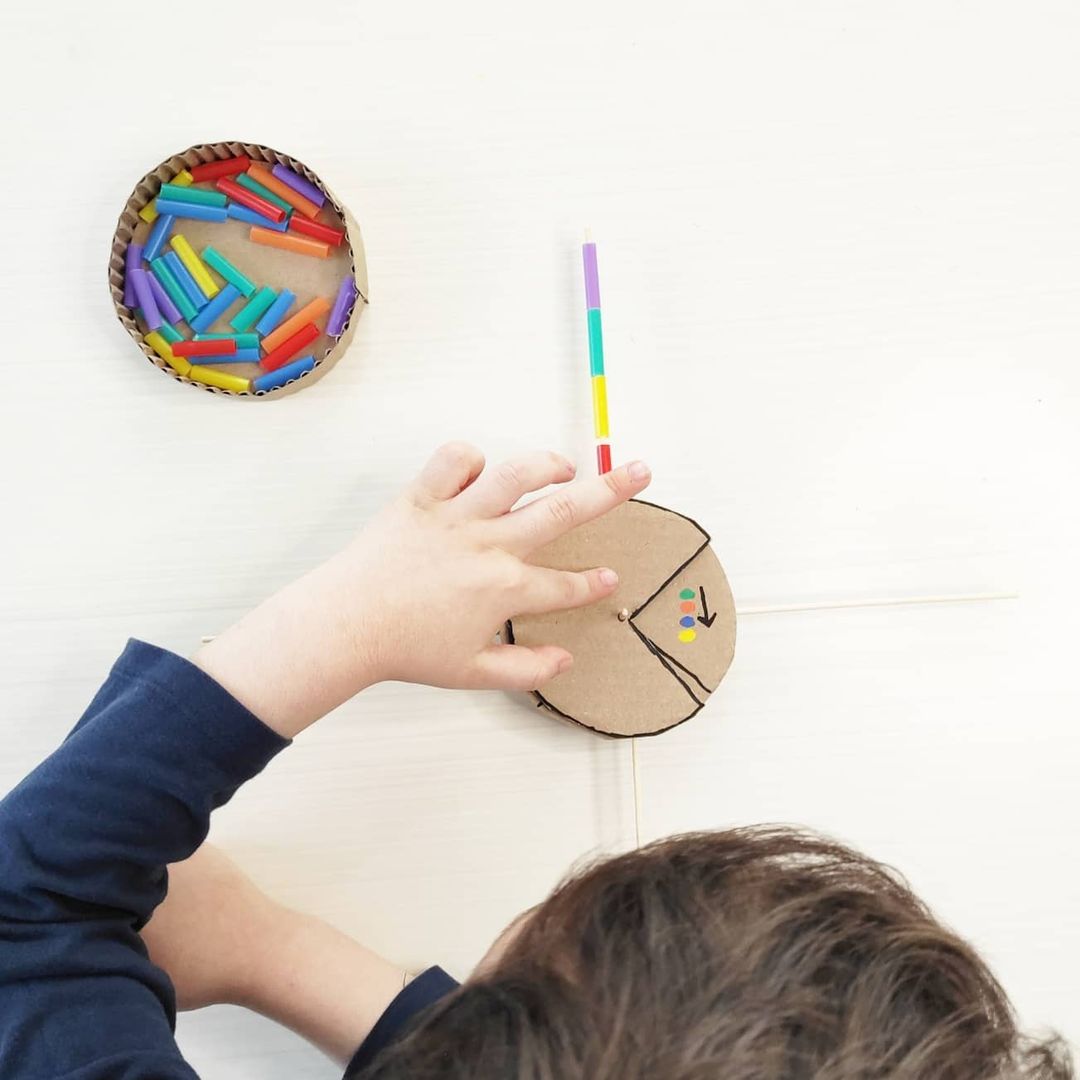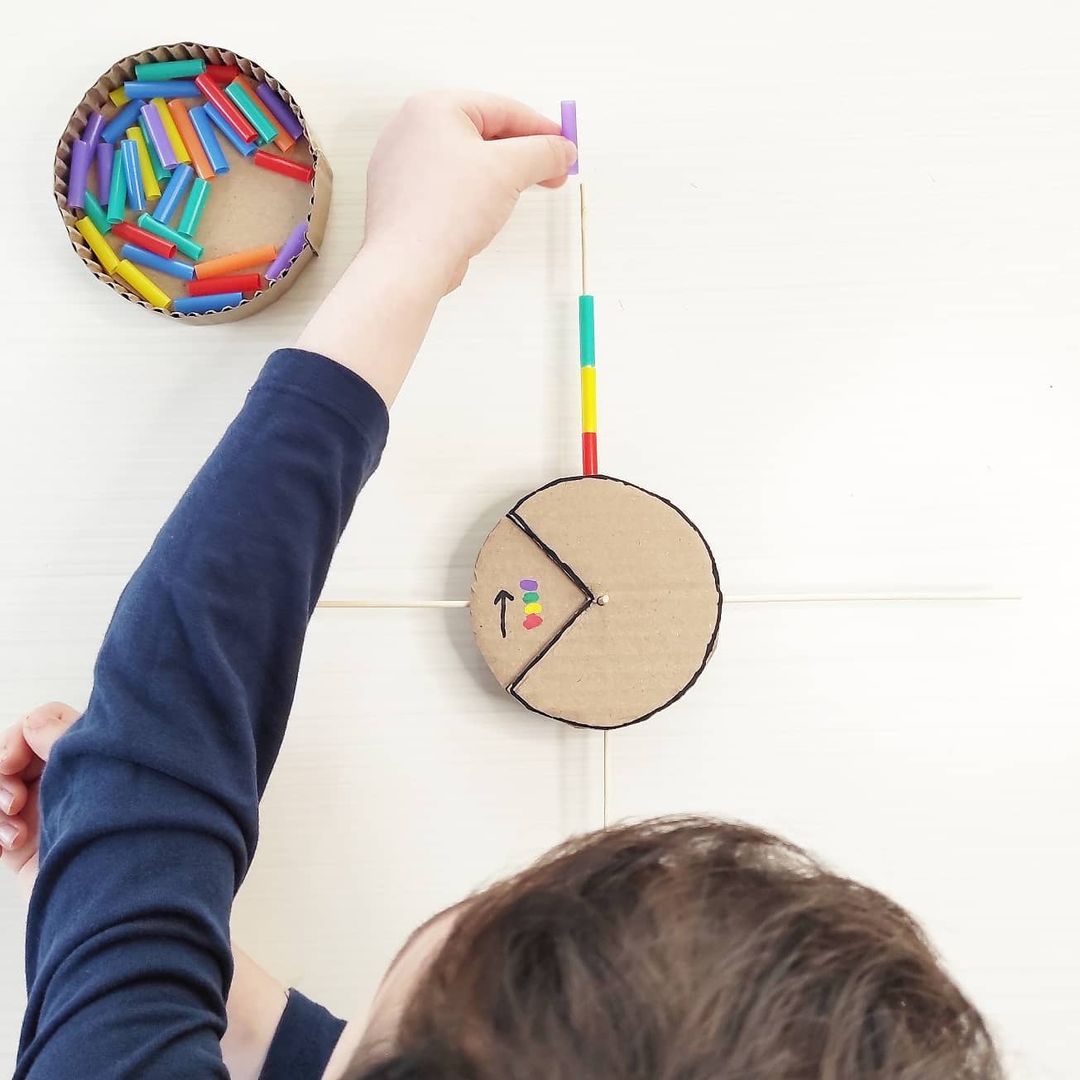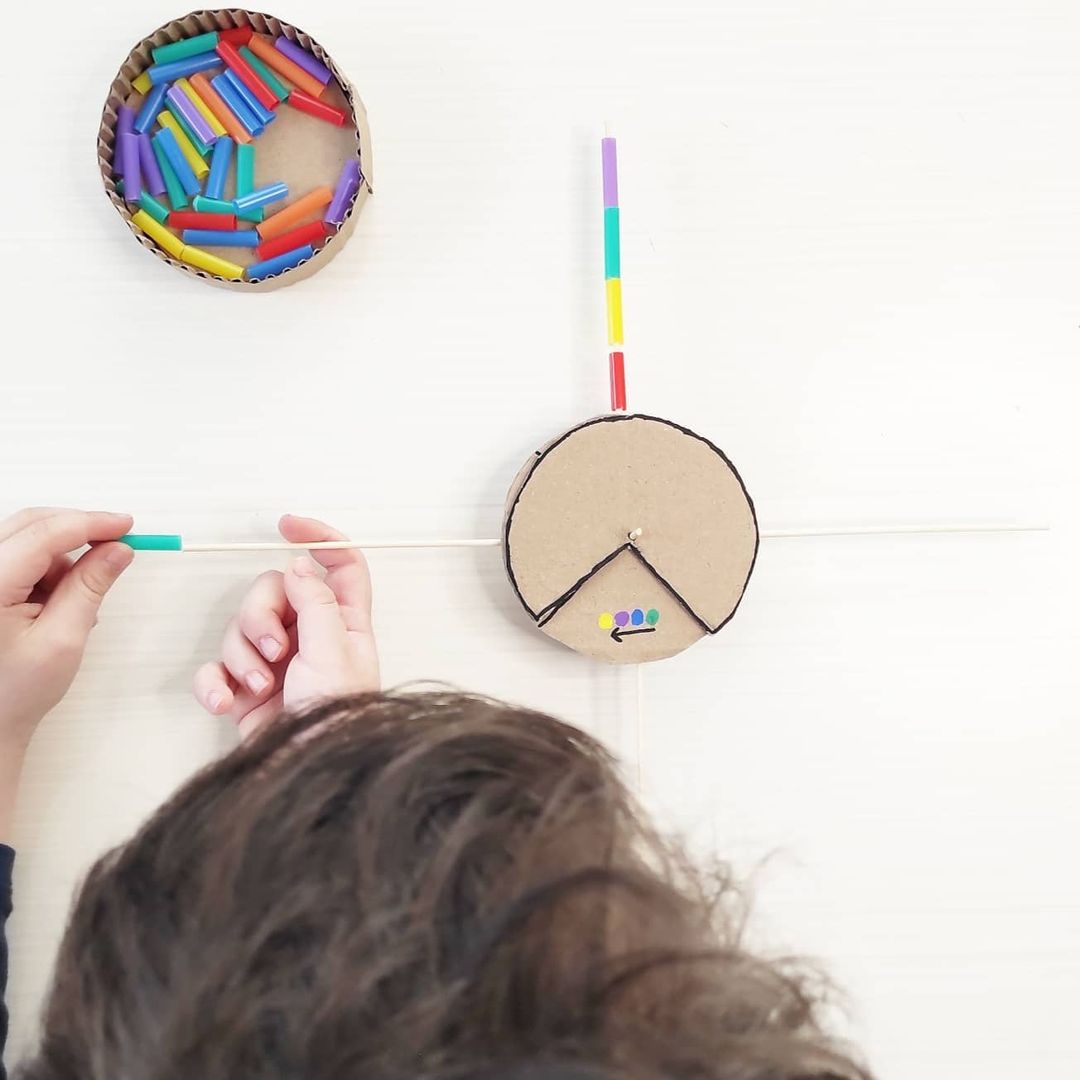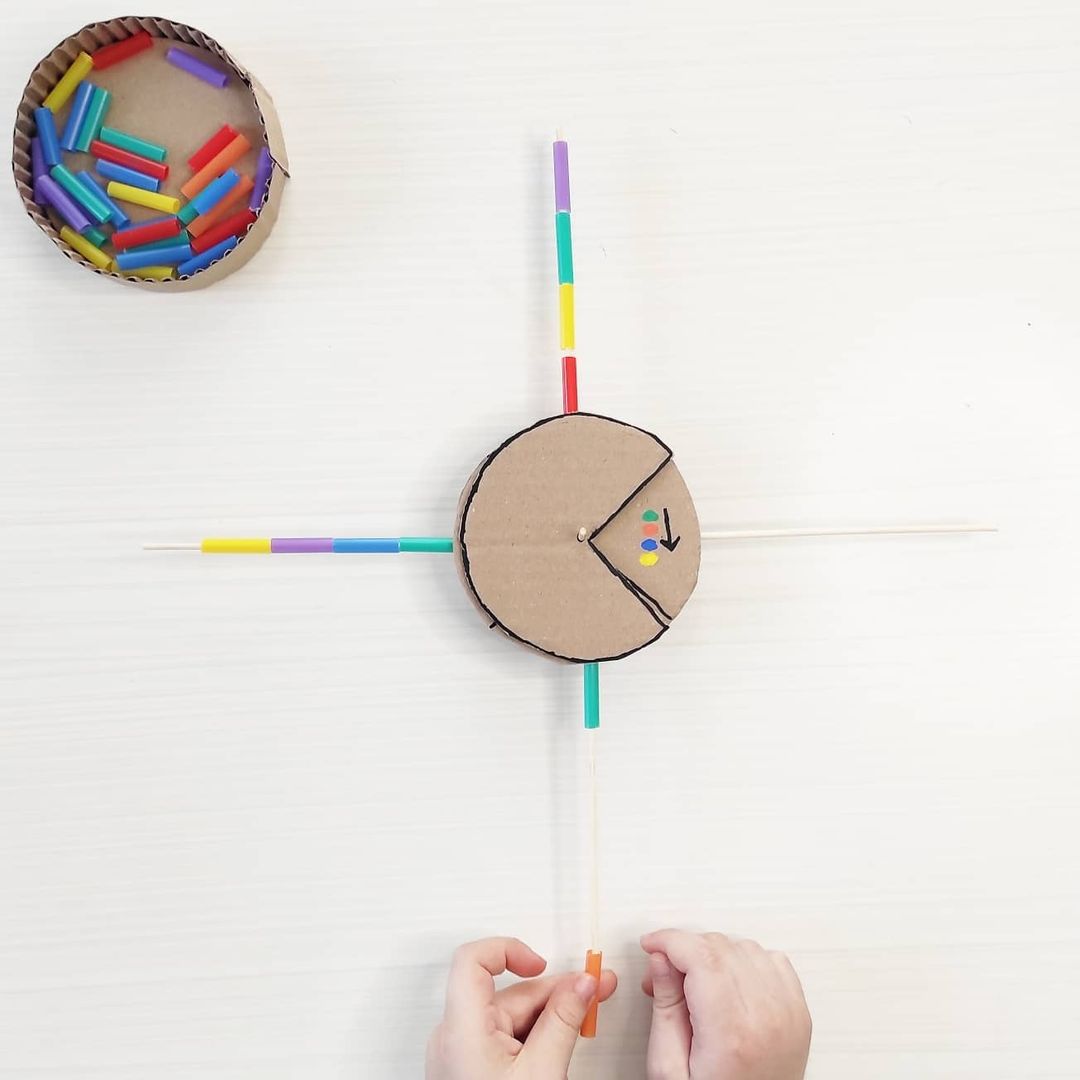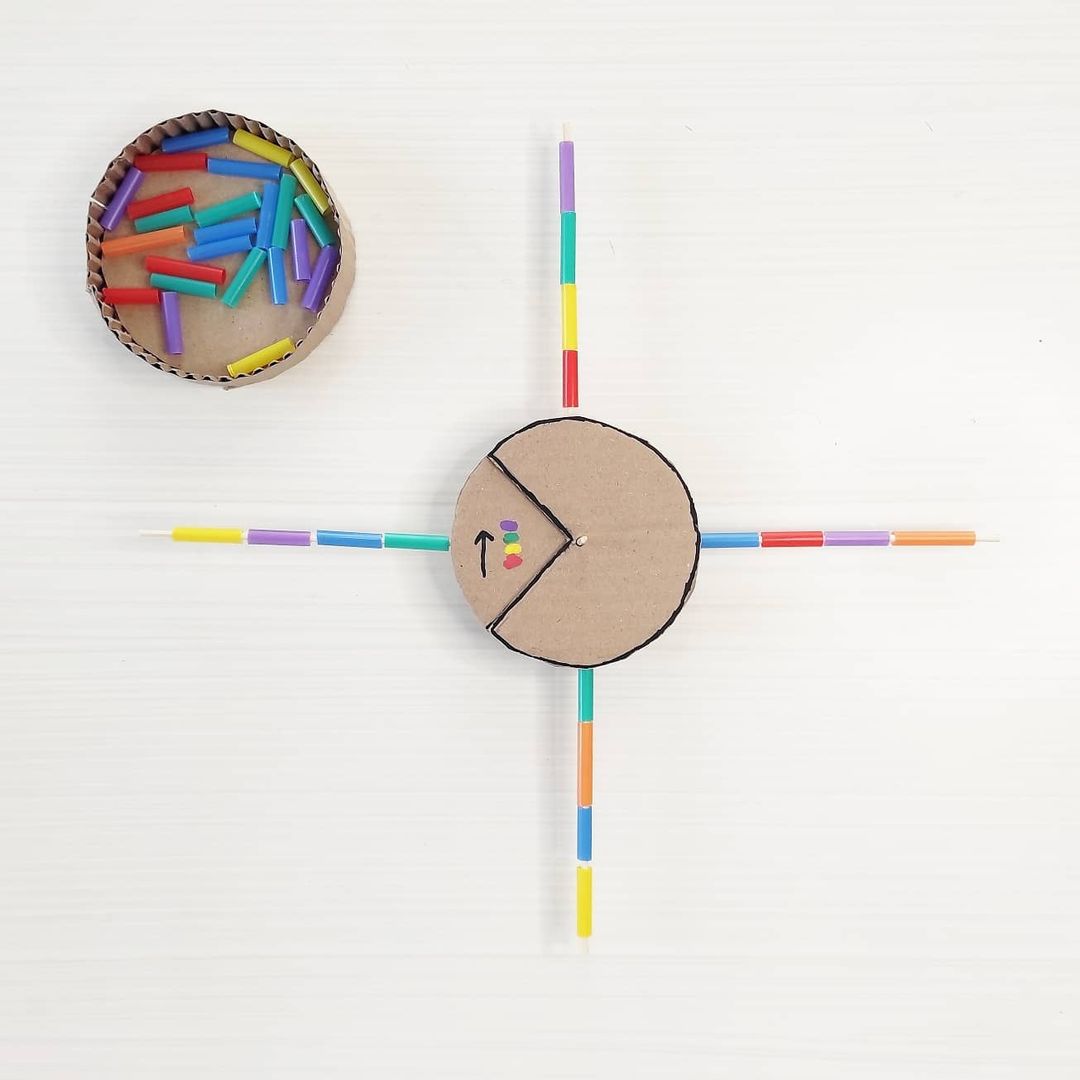 MIXED FRUIT SALAD FOR HOMESCHOOL🍎🍏
So pretty and great work on so many skills.Love this DIY.Cute and simple fun learning.A very interesting game where you need to lay out items according to the scheme.And I like that there are more fruits than pom-poms here.This is soo cute and clever as always!
Let's fill our plate with colorful fruits. Let's discover both the fruit varieties and how many colors the same fruit has. Let's look at the menus and place the fruits on our plate, let's prepare a delicious plate.
I prepared this game with the aim of making matching, distinguishing them and most importantly, improving their problem solving skills.
📢 This idea came to my mind after seeing the simple counting activity that he prepared by putting the pompoms on cardboard on the a page.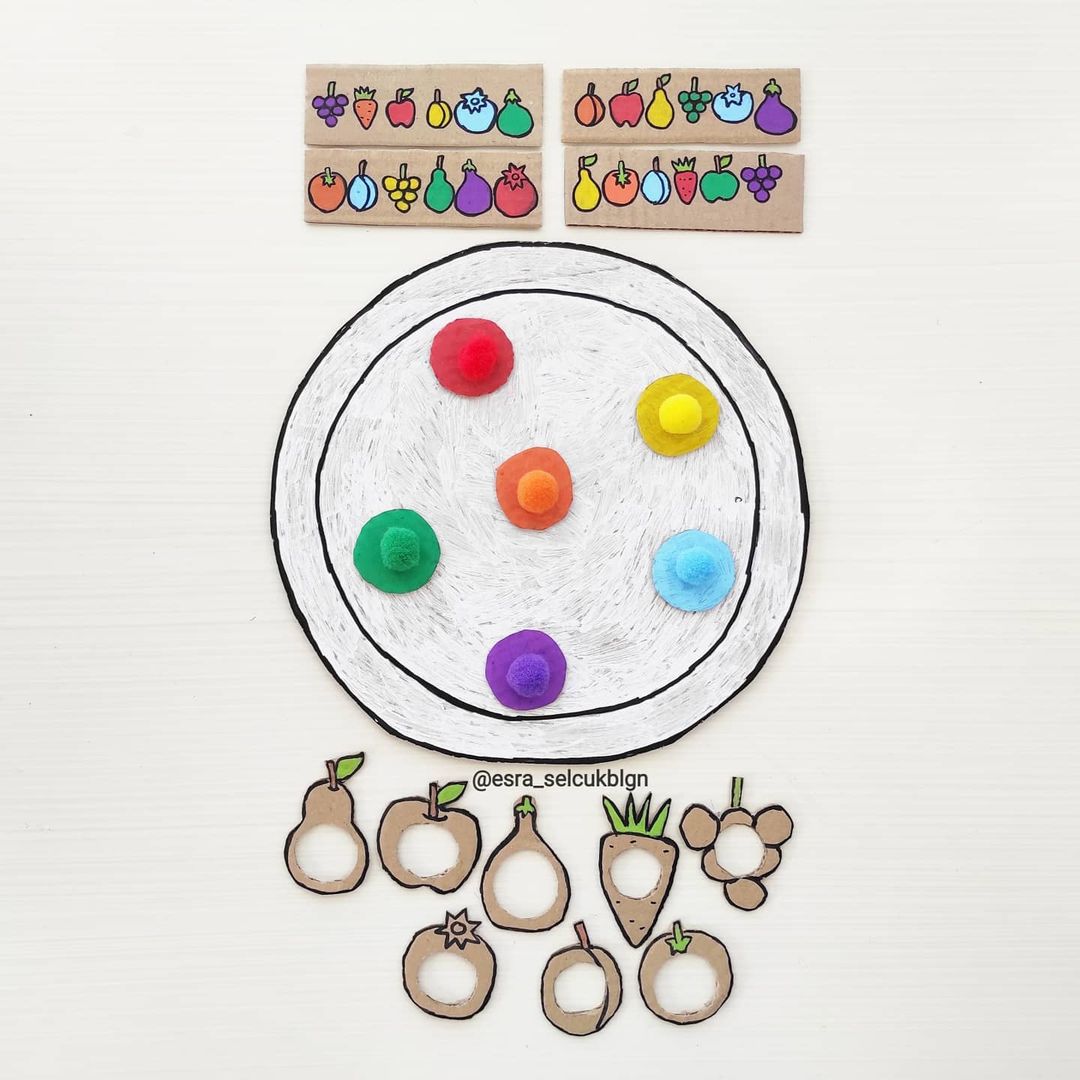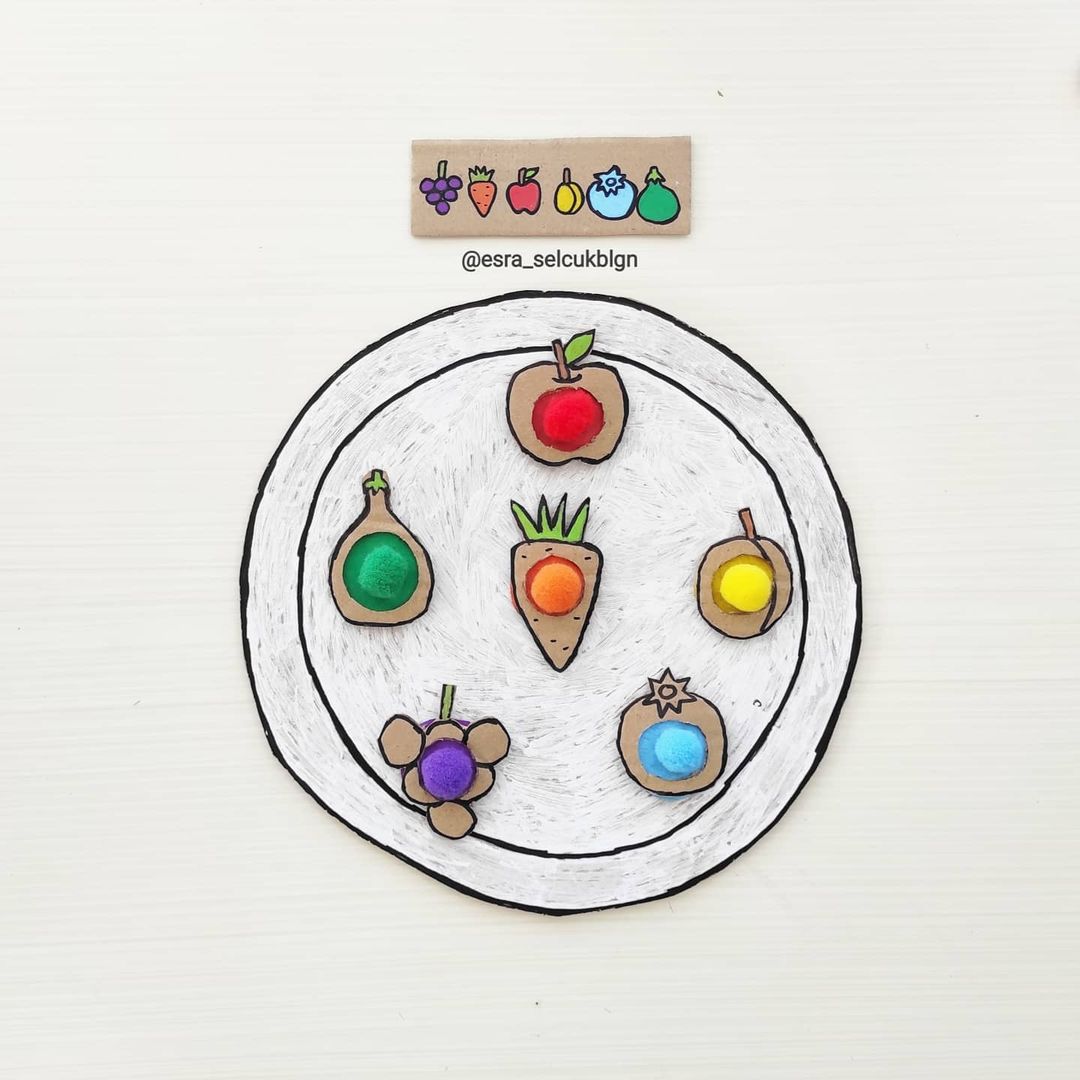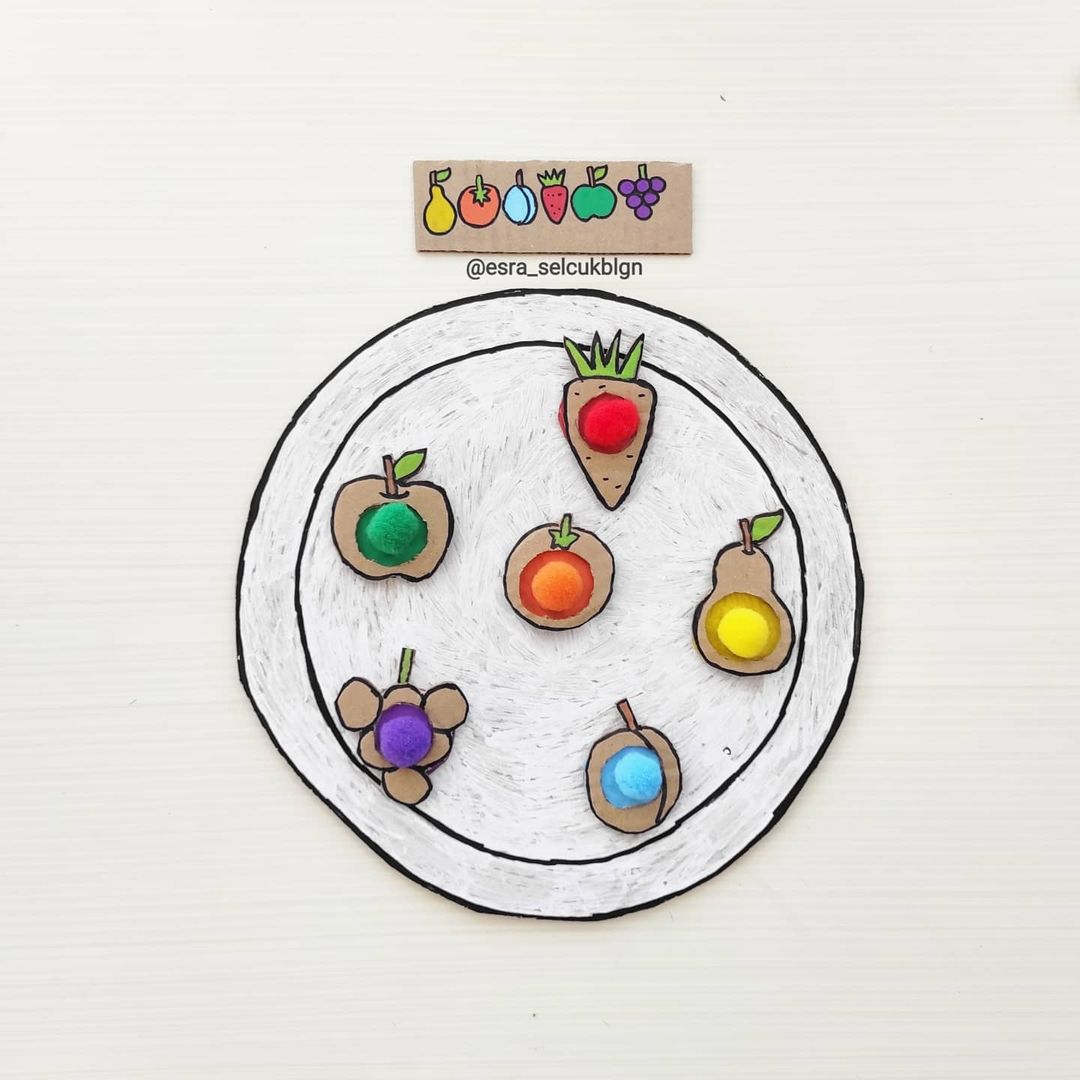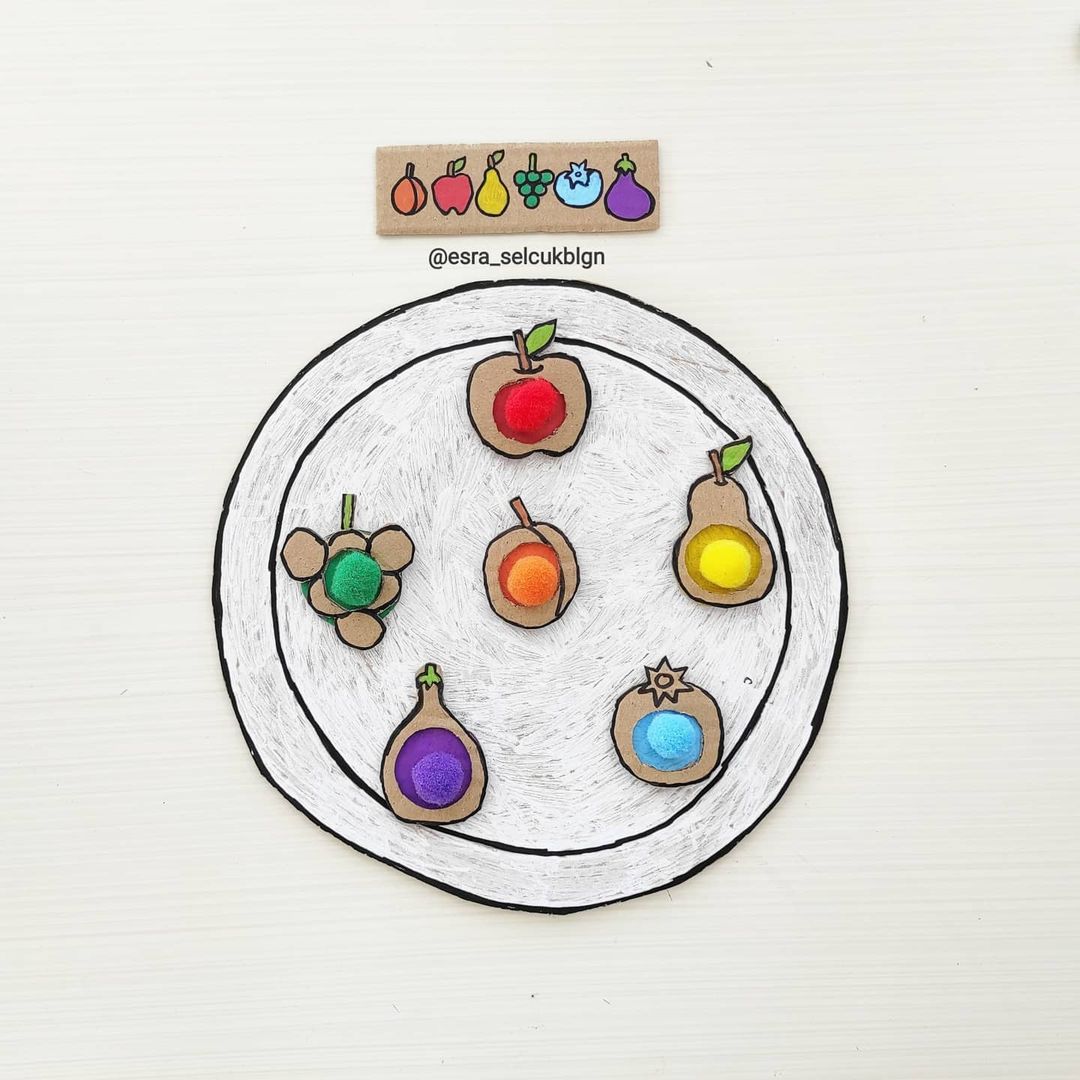 COLORED STRAWS FOR KIDS🌈
Wow! I love these colorful straws.I like that she used a lot of different colors in each square and thus made the puzzle more difficult.And I like how she combined the colors relative to each other! What a concentrating idea!It seems to be not so easy, so the kids have to be concentrated.Such a pretty and colorful puzzle.This is great 🙂
The compartments and the straws on the card are arranged and prepared in different color order. Let's match the straw cards with the appropriate compartment according to the color order and place them.🤗😉
📢 (I cut the straws into small pieces with scissors and stick them on the cardboard.)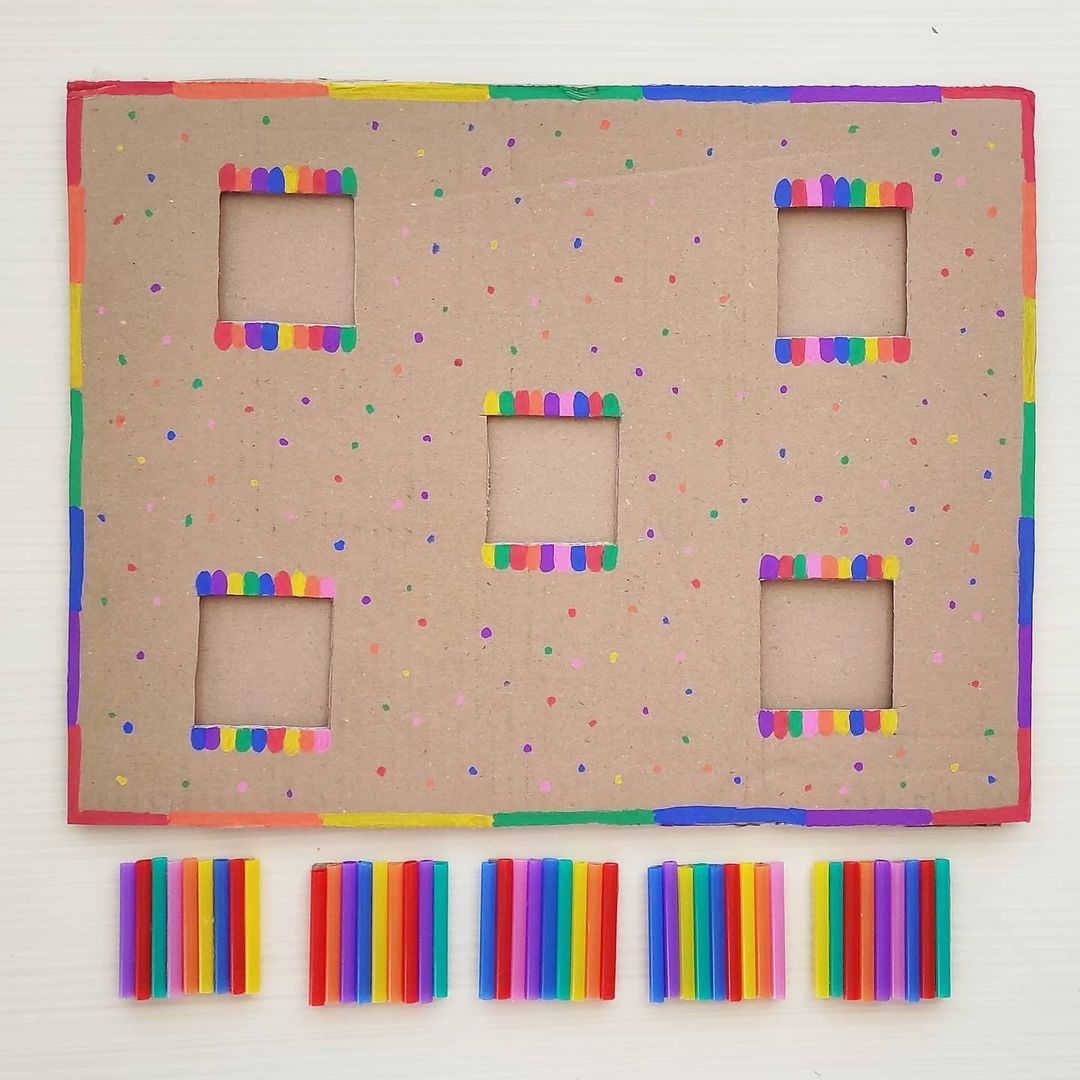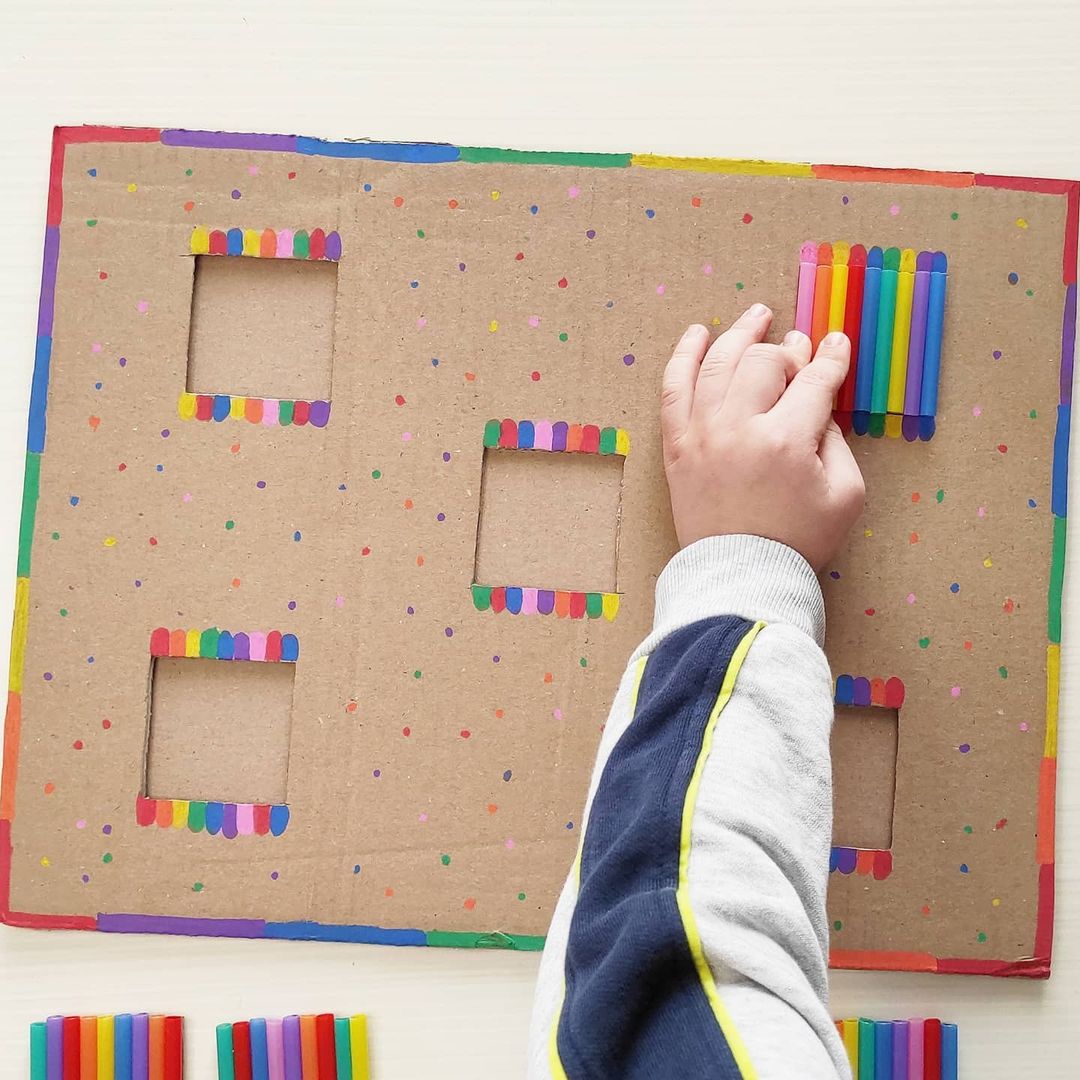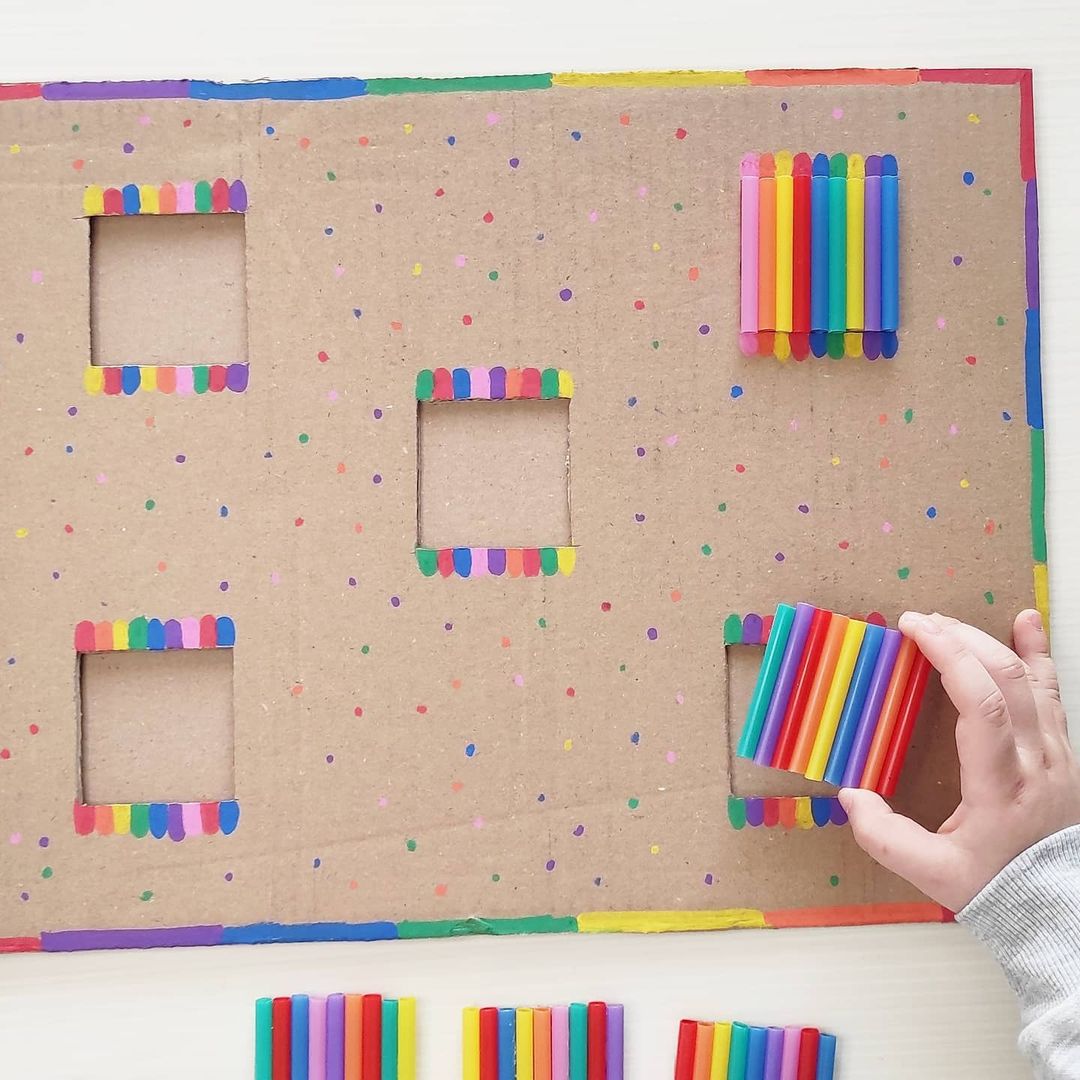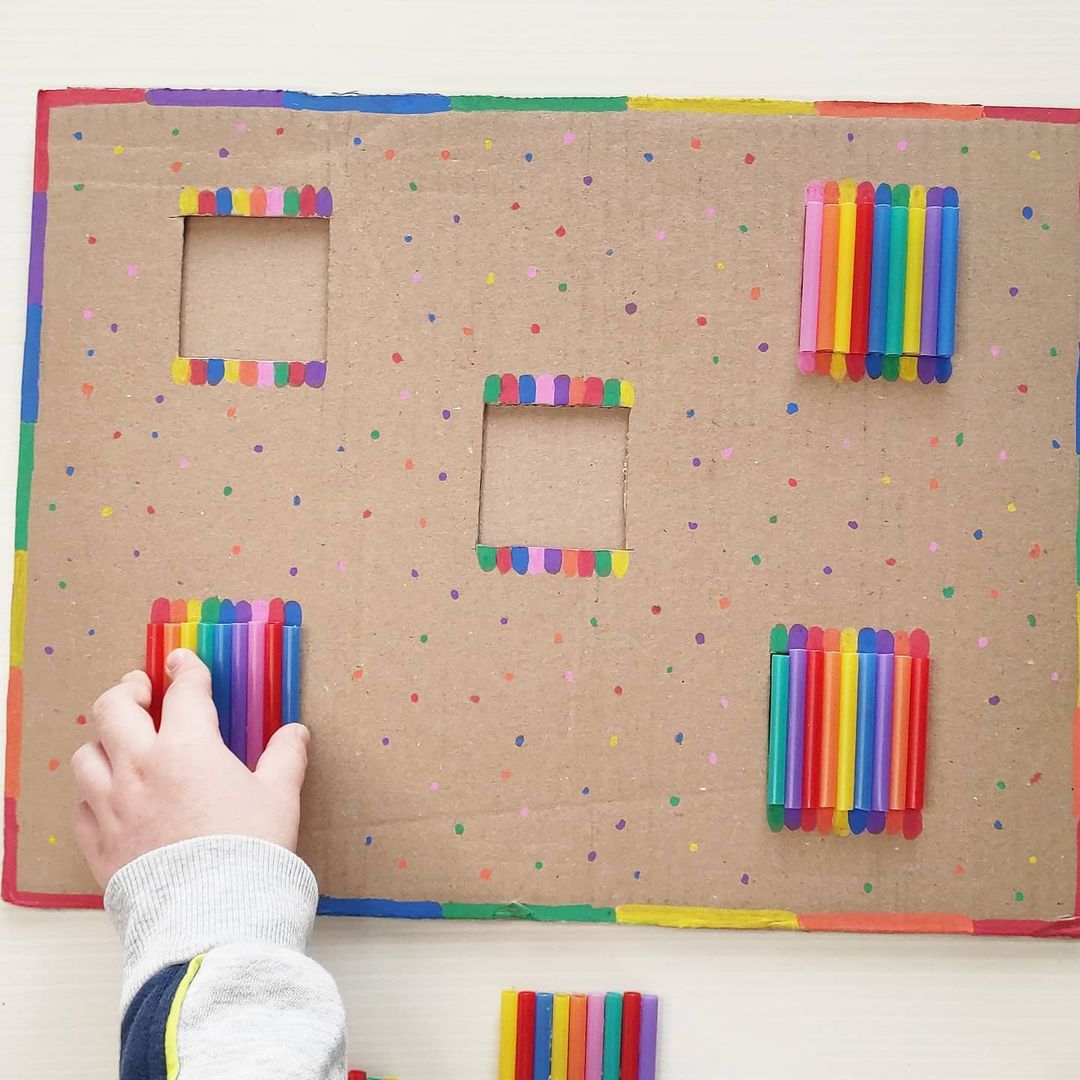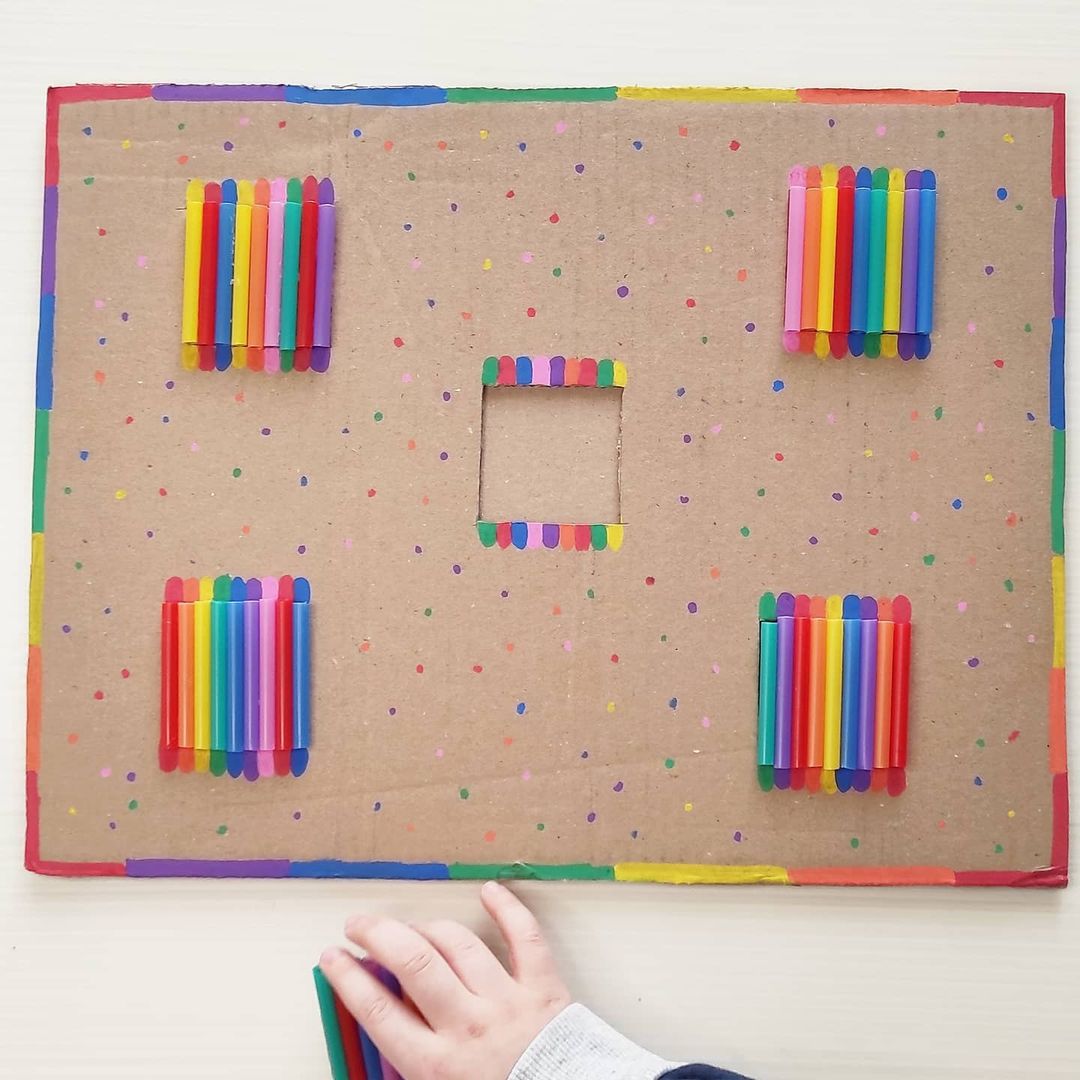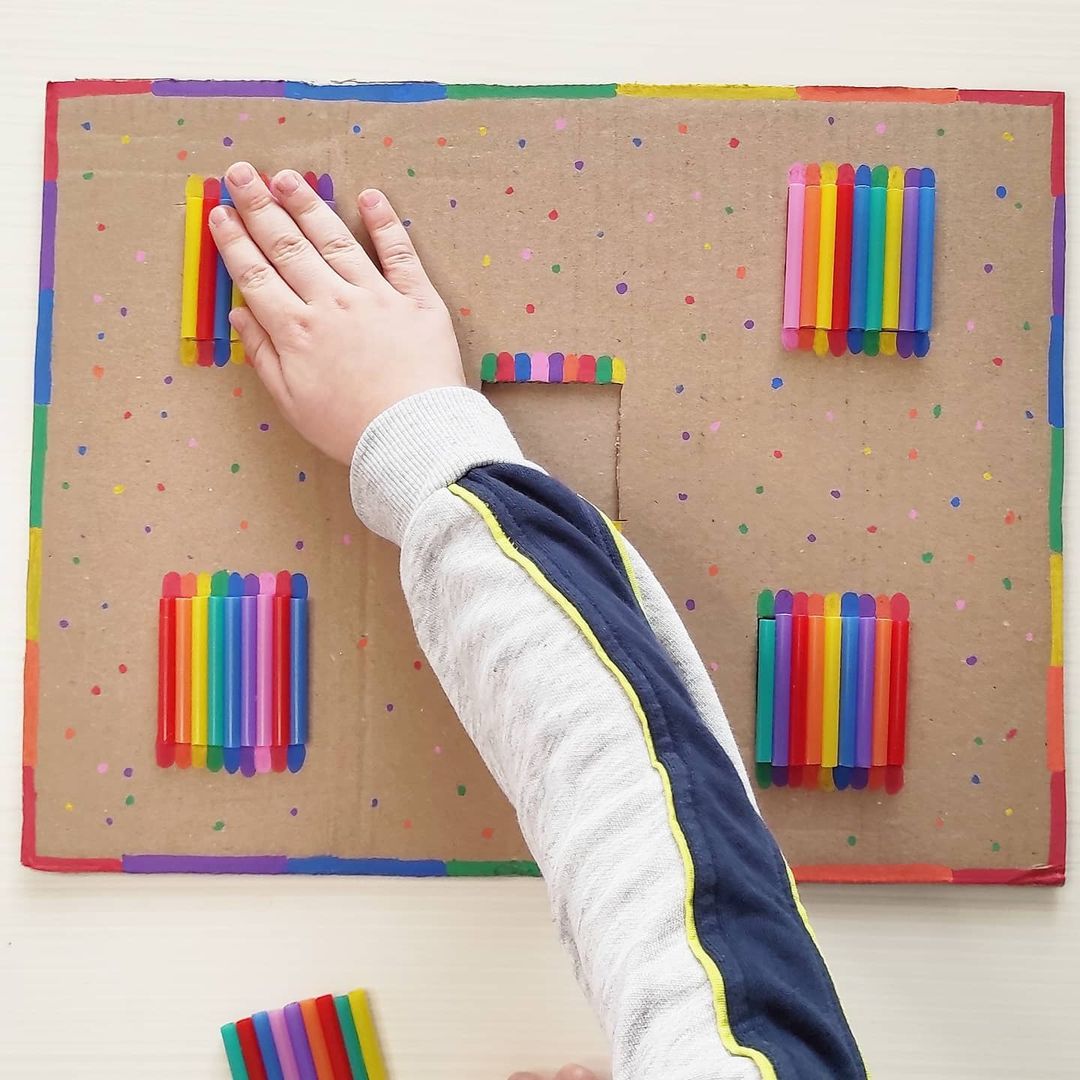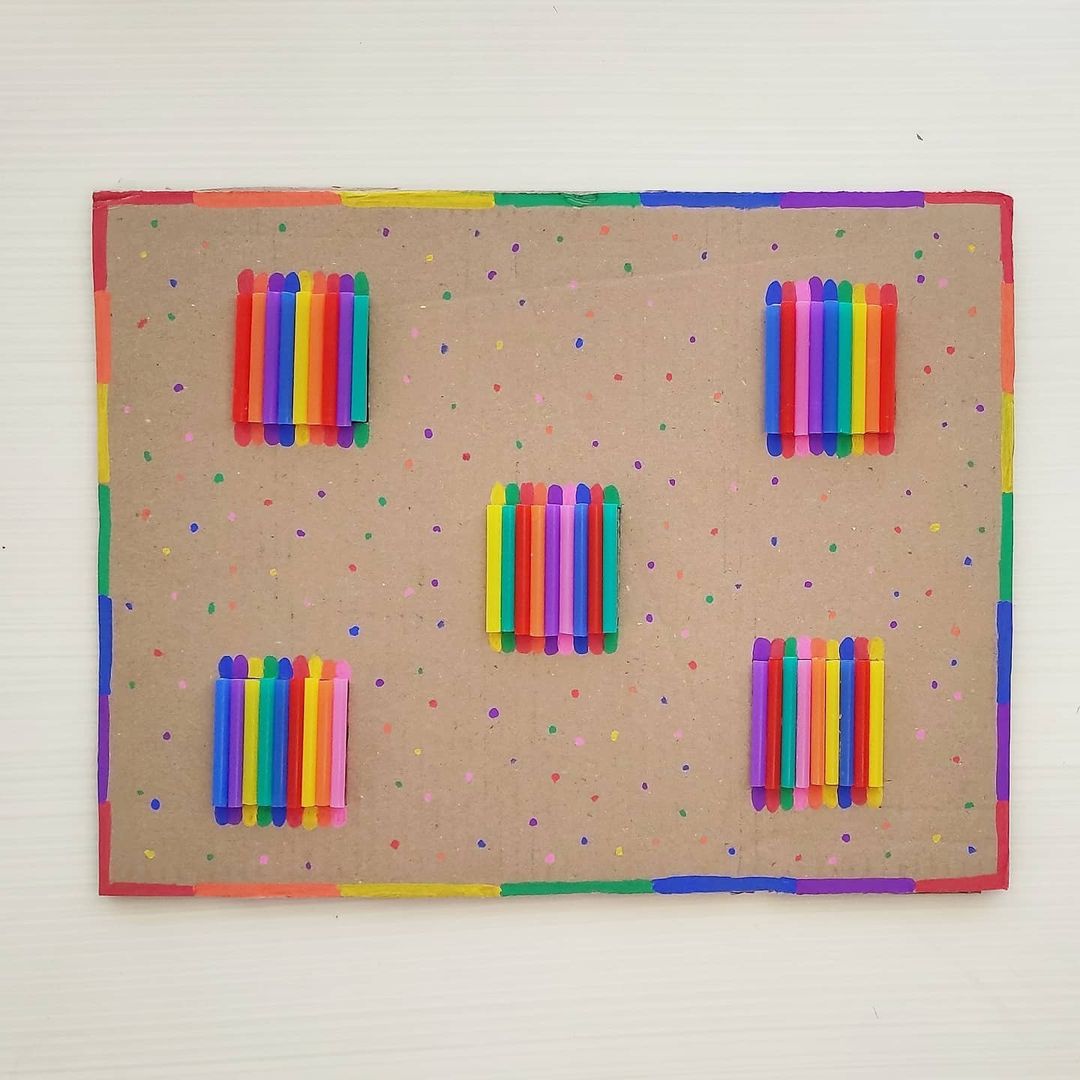 FLYING STARS MATCHING ACTIVITY FOR TODDLERS🌠
That is adorable! And really great observing game.Such a lovely matching activity and a tricky one as well.I always like similar games where you need to find the right places for some items using the task card.A great idea to use the stars and the trace of their glow in game.Amazing toy.
The colored lights left behind by each star as it glides are different. Let's look at the card, find out which star emitted which lights.🌈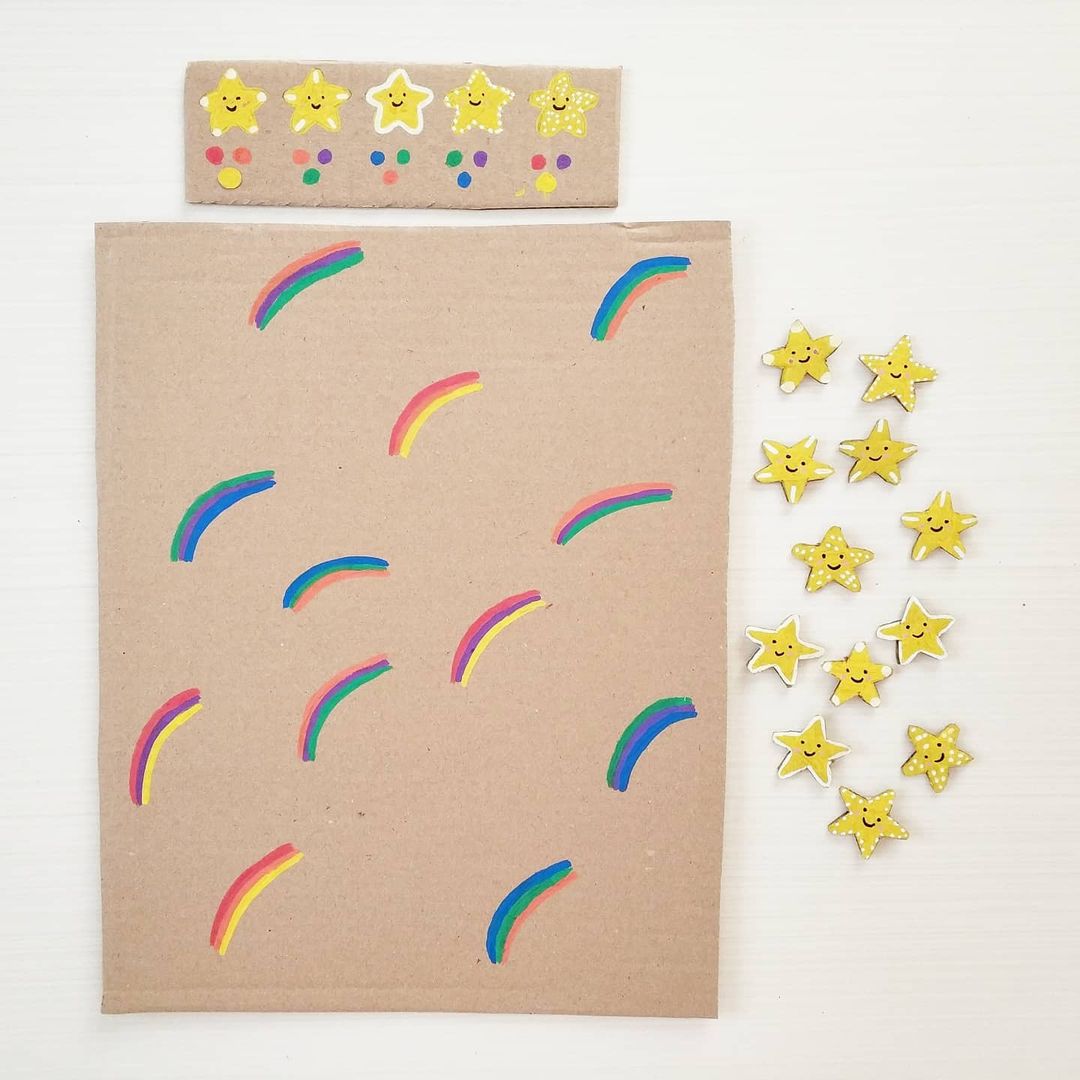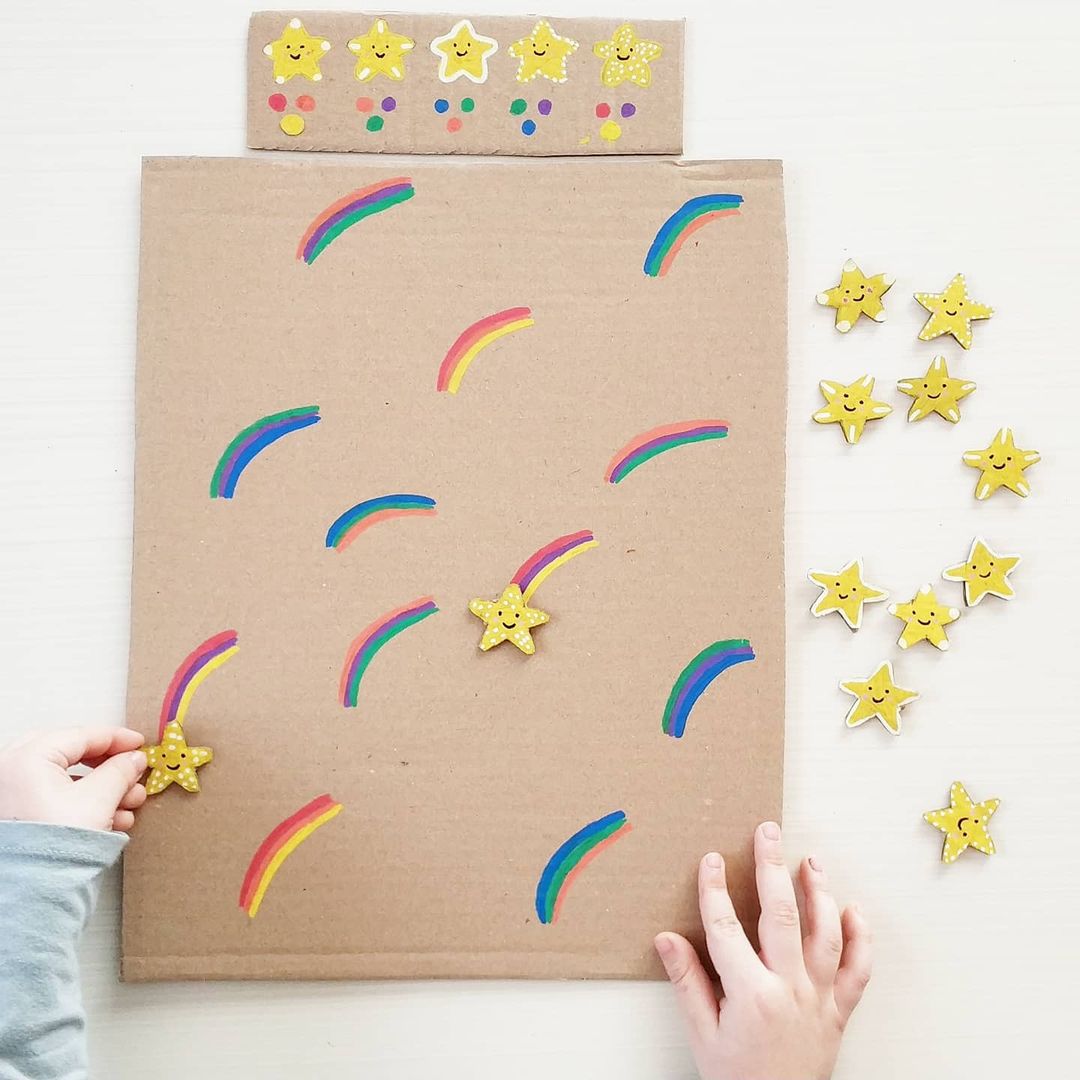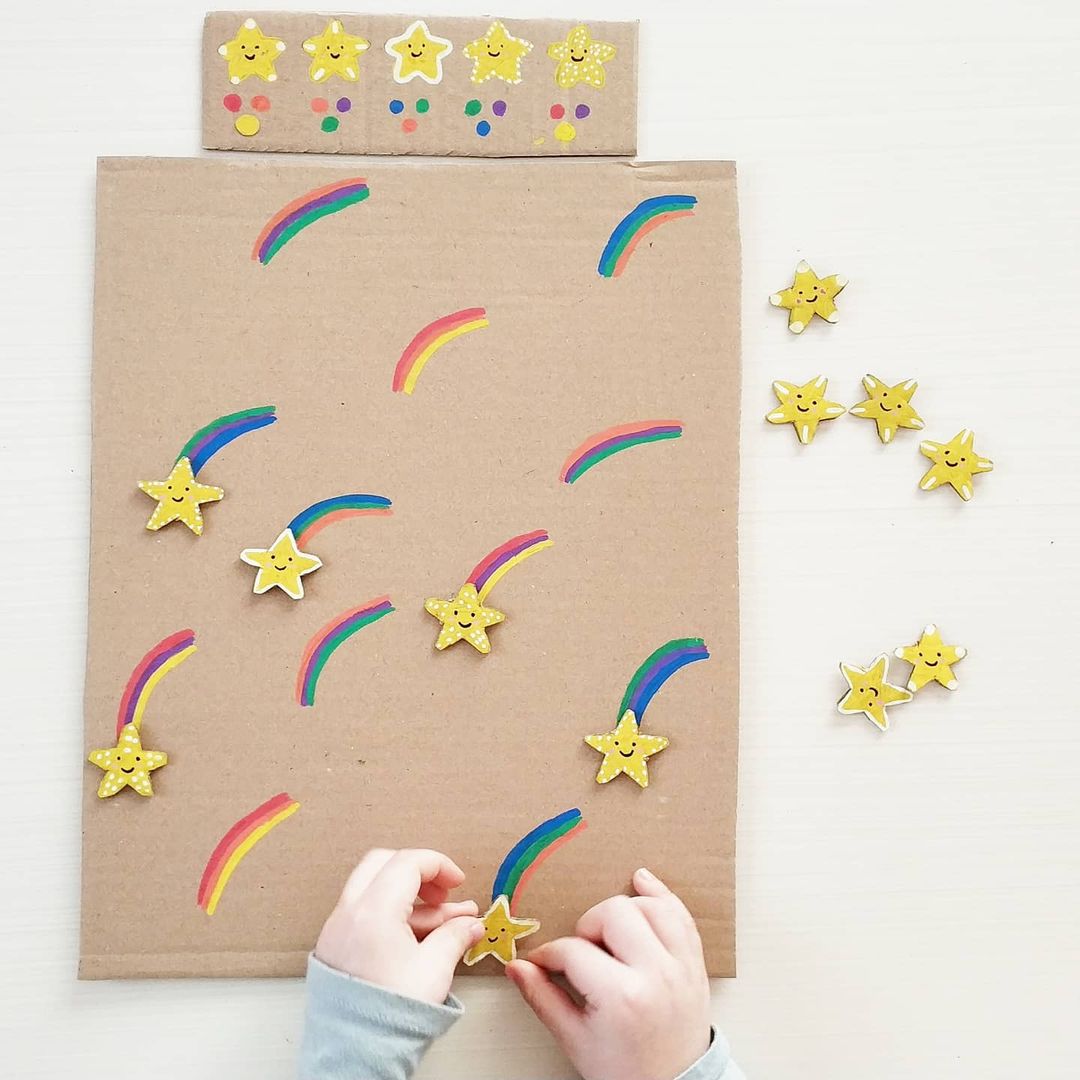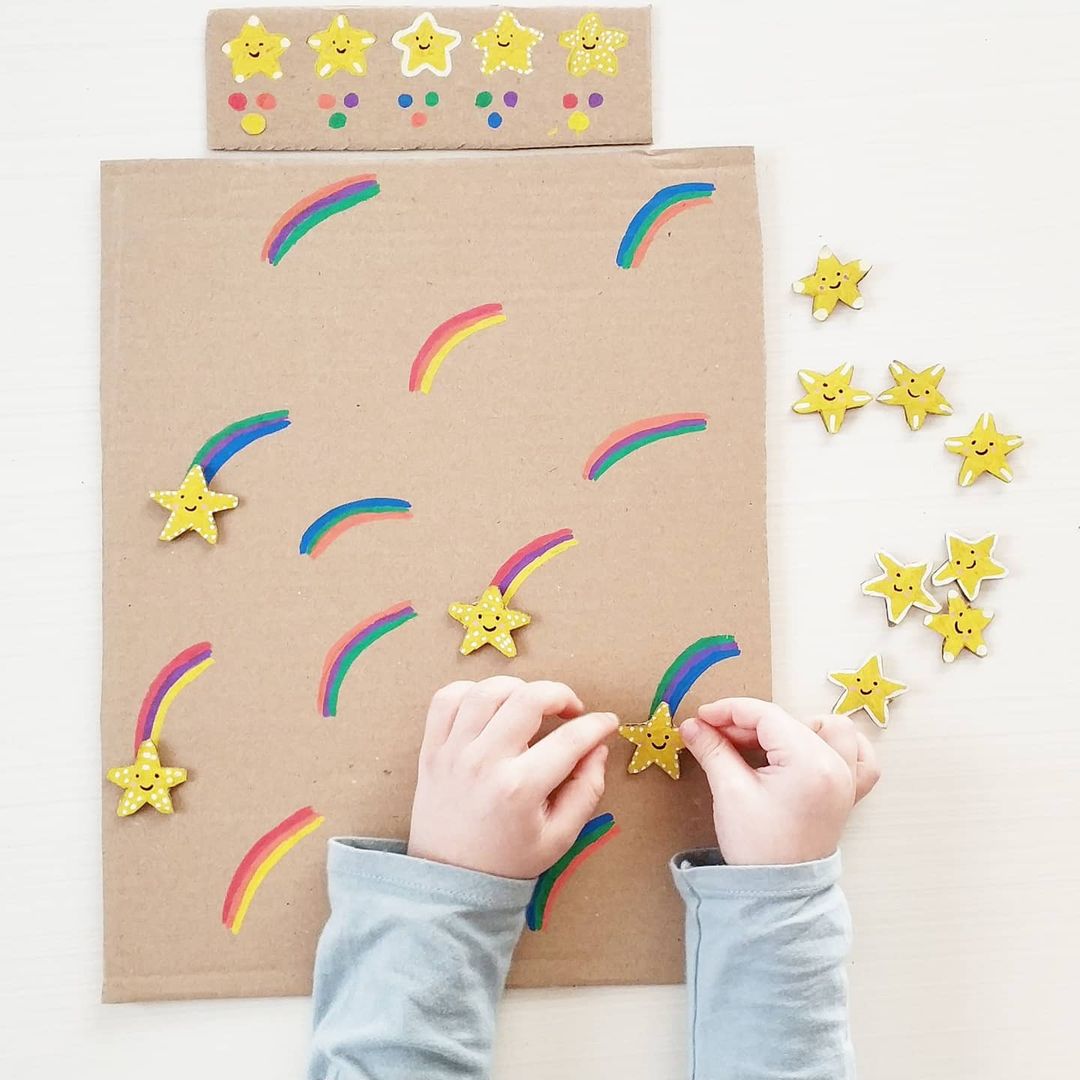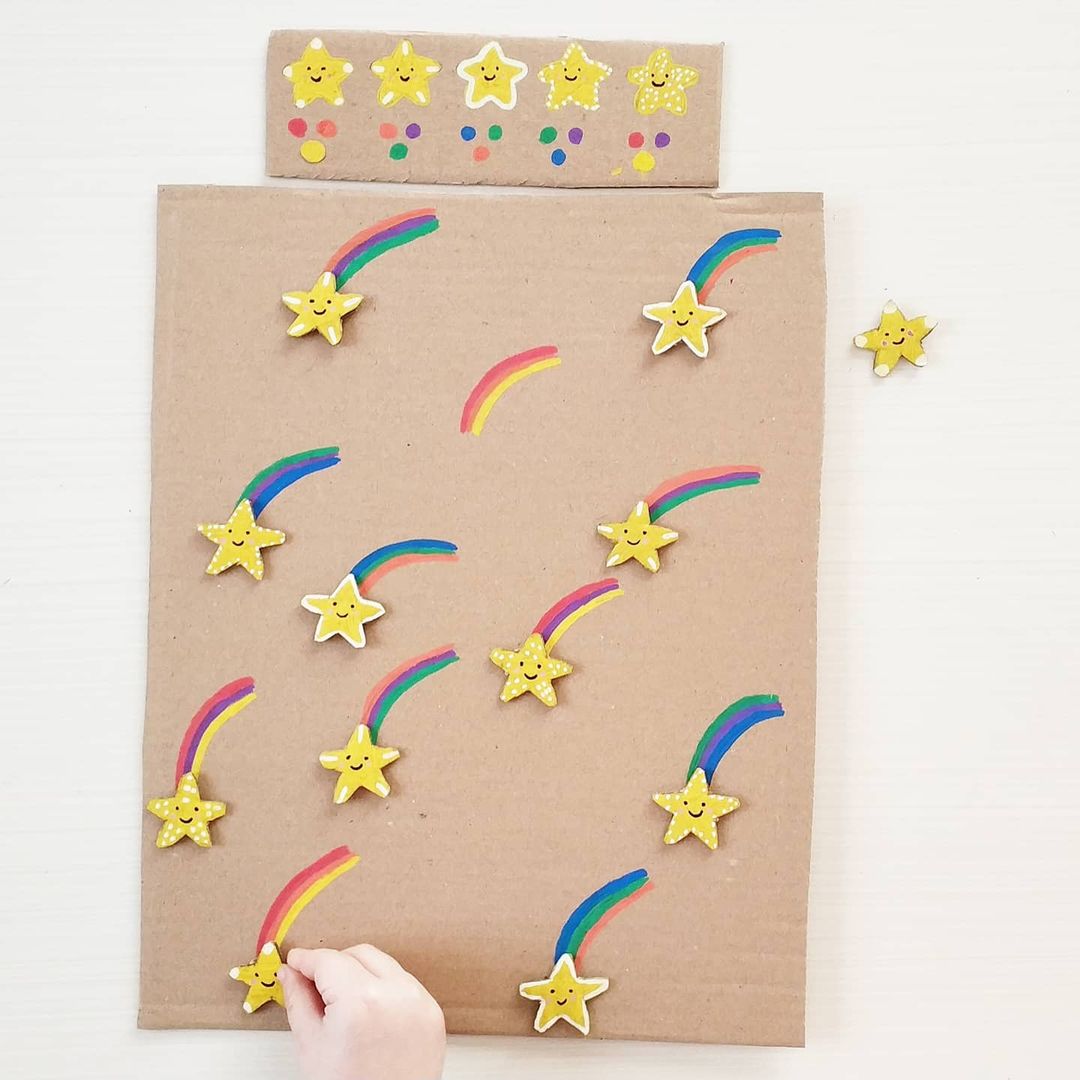 FLOWER GARDEN COLOUR ACTIVITY 💐
I love this game so much.I like that here every time you need to choose exactly the colors that fell on the dice.And not all in a row.This is exceptional.Super unique way to work with patterns, love love love it.
It will produce color in our flower pot. is it? Let's roll the dice, let's go out so that we can place the pompoms and flowers.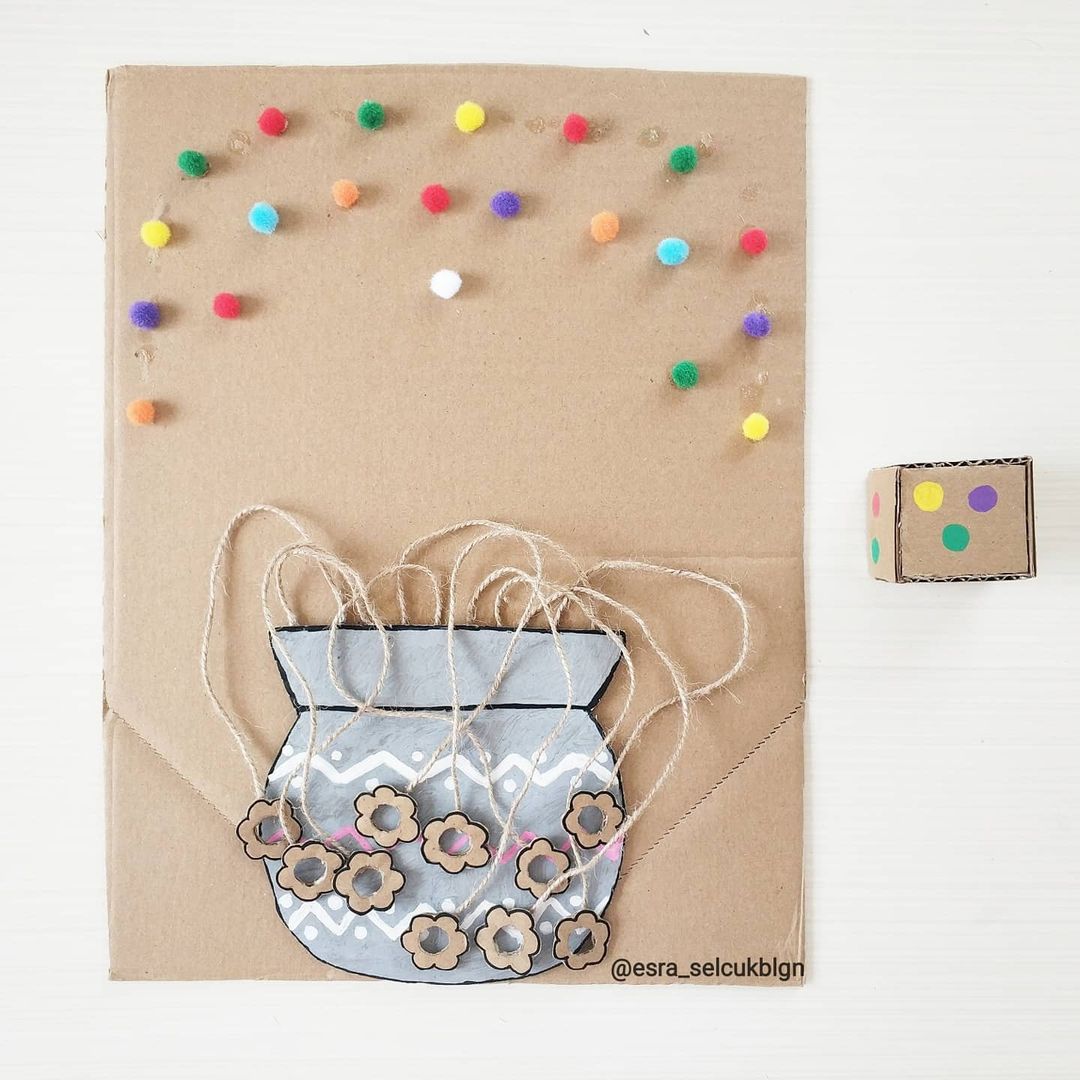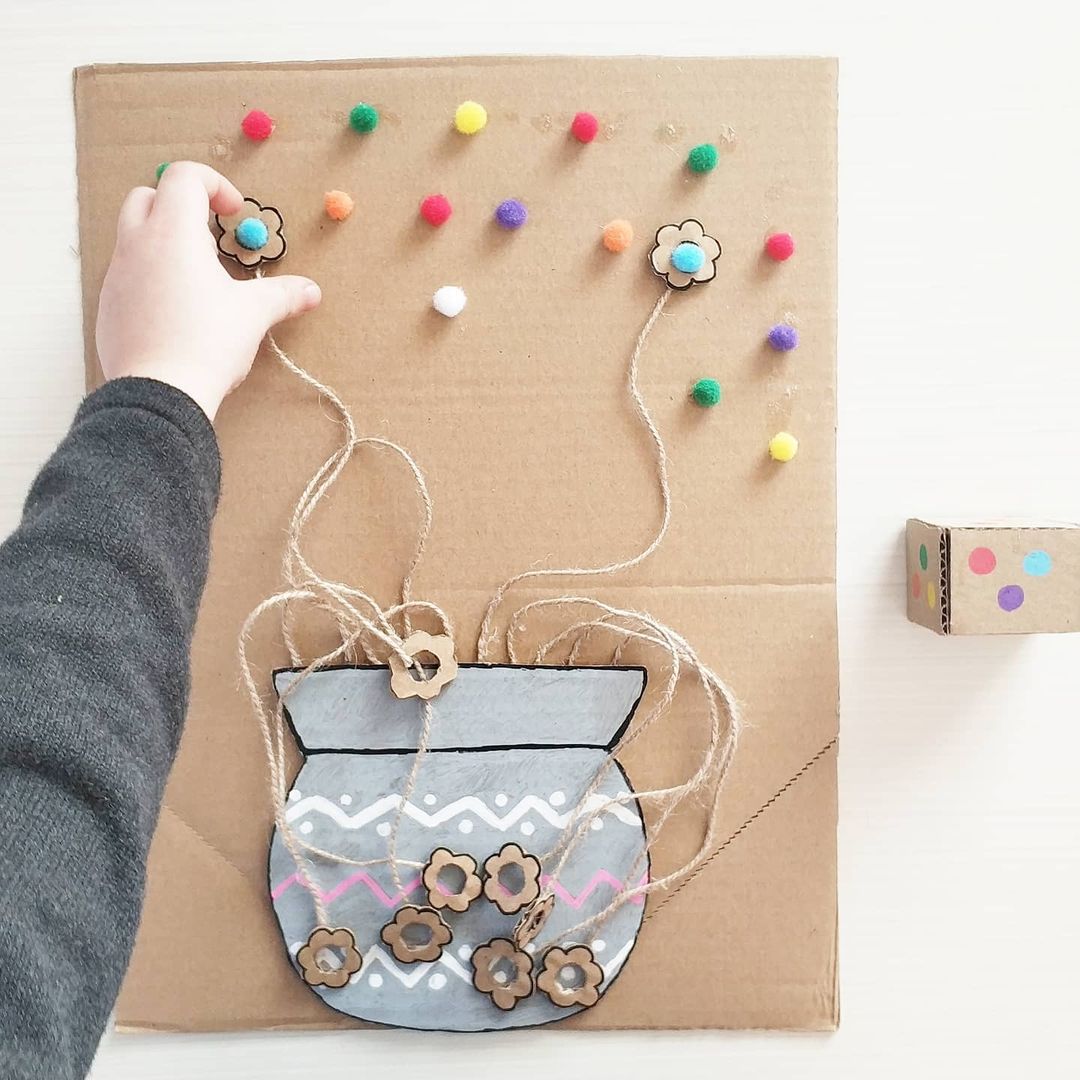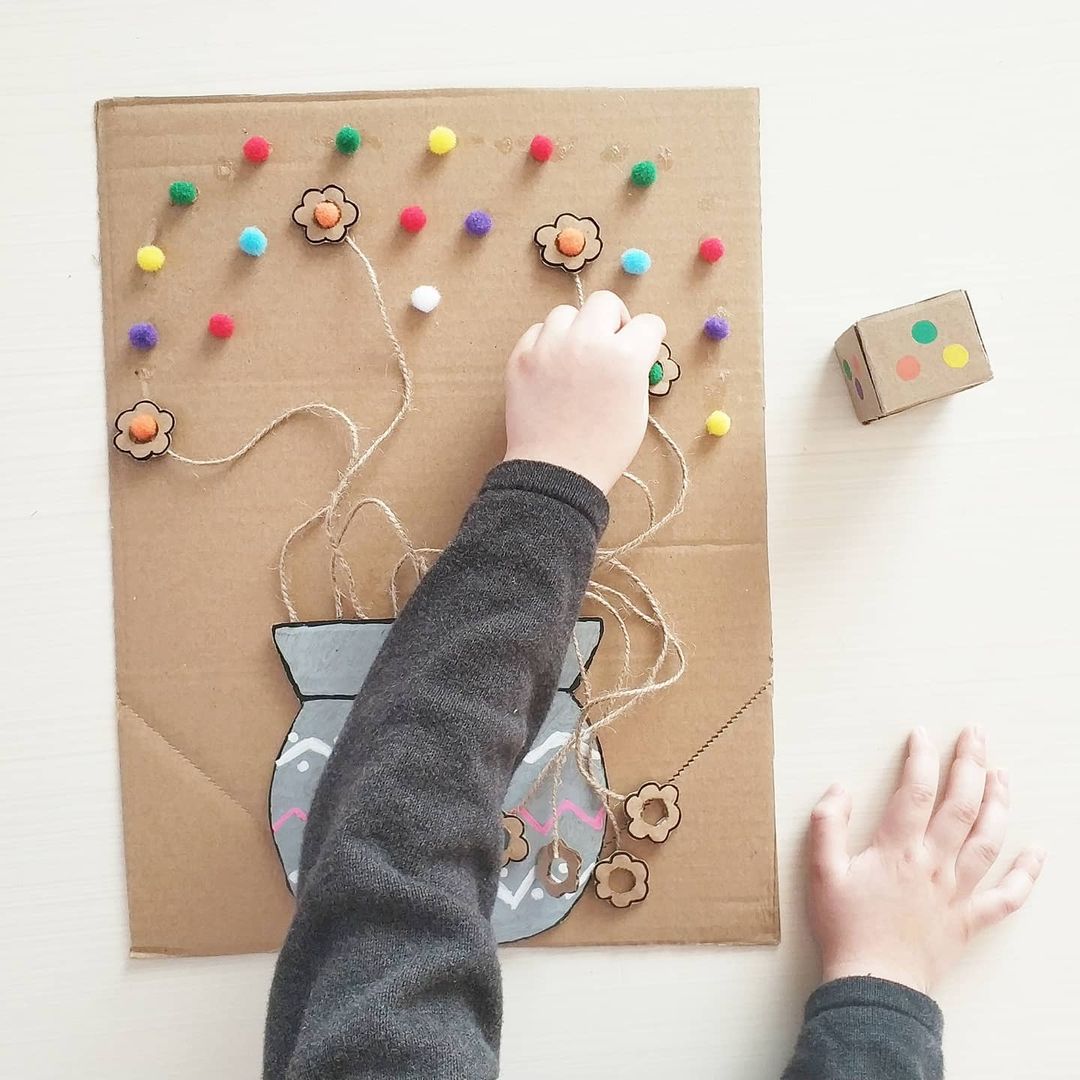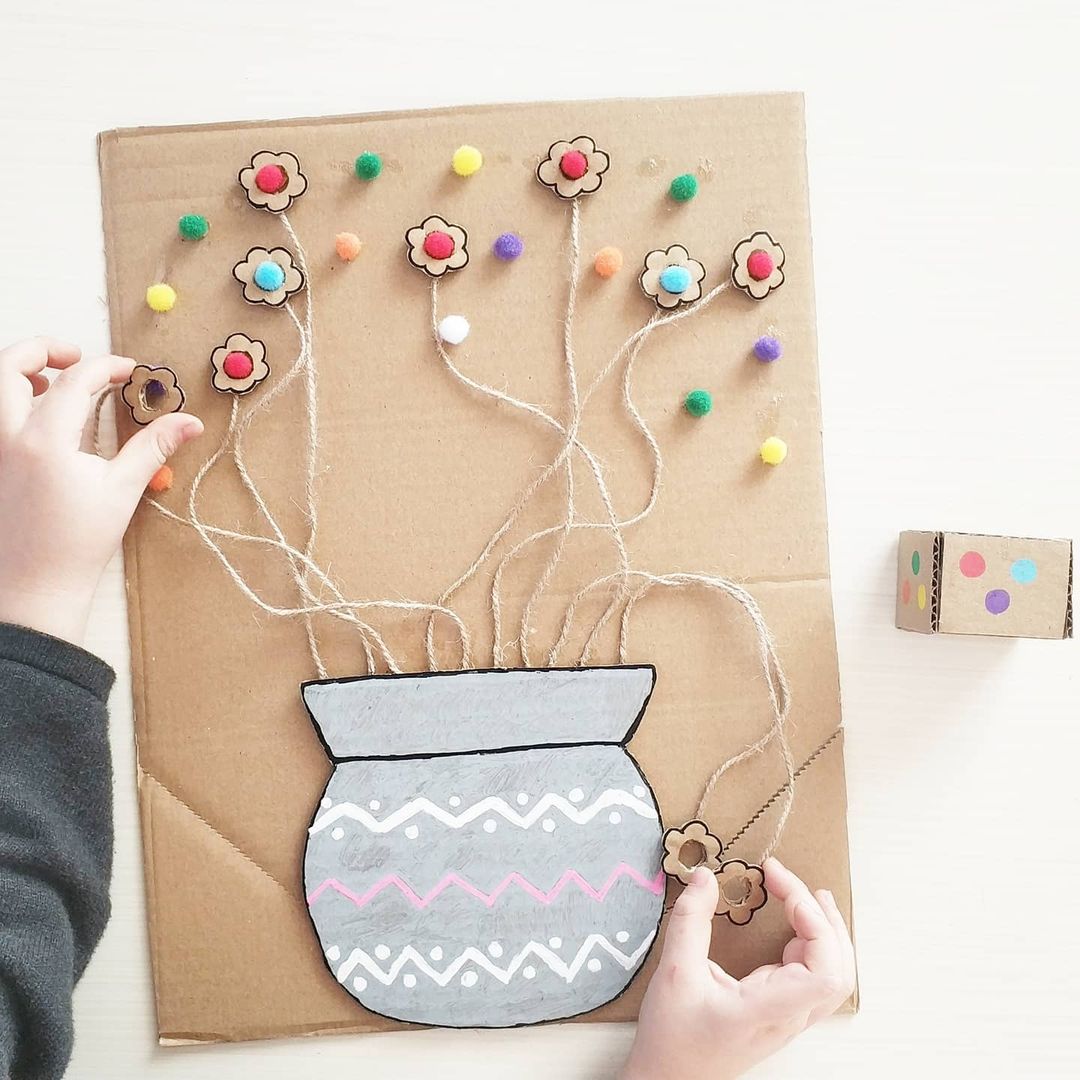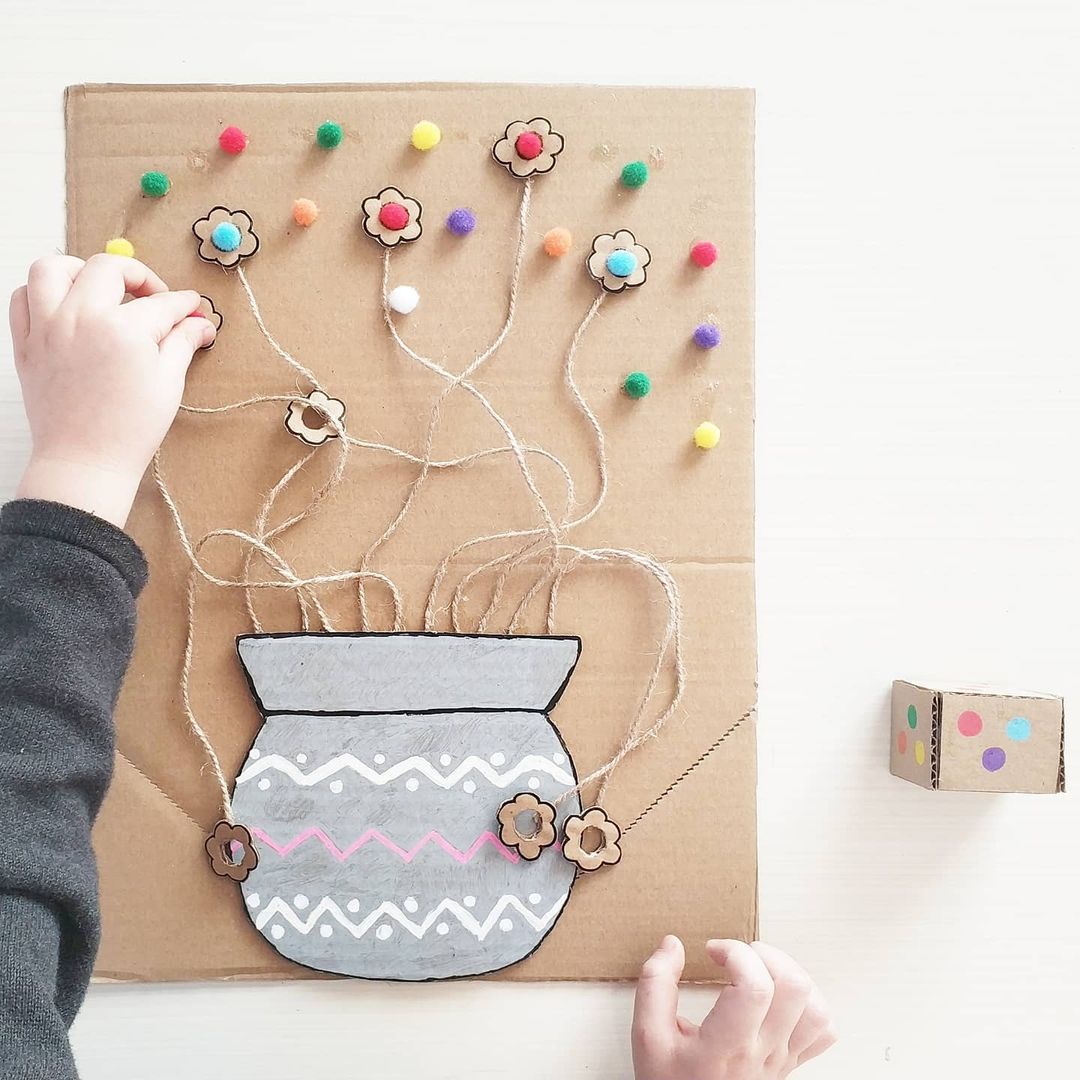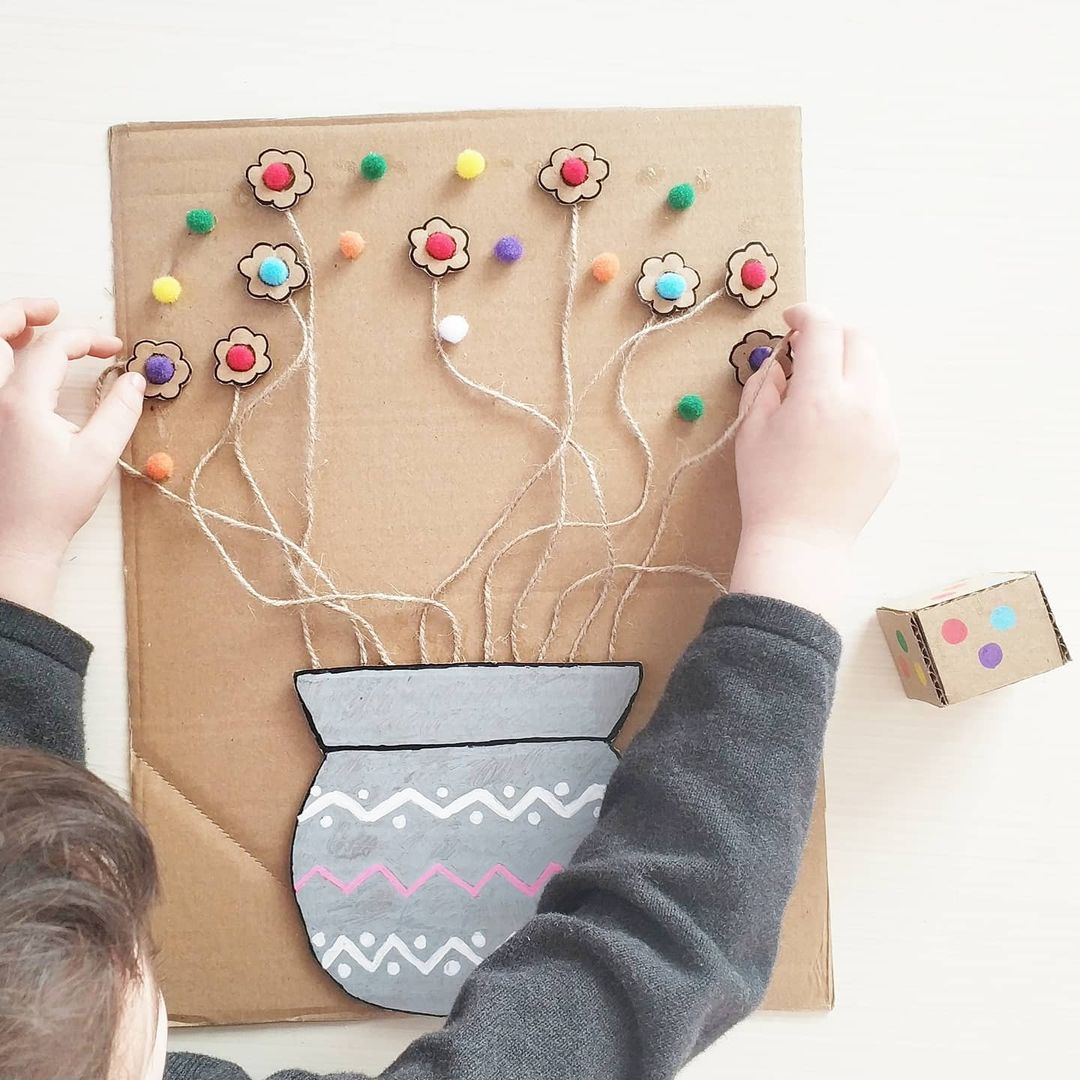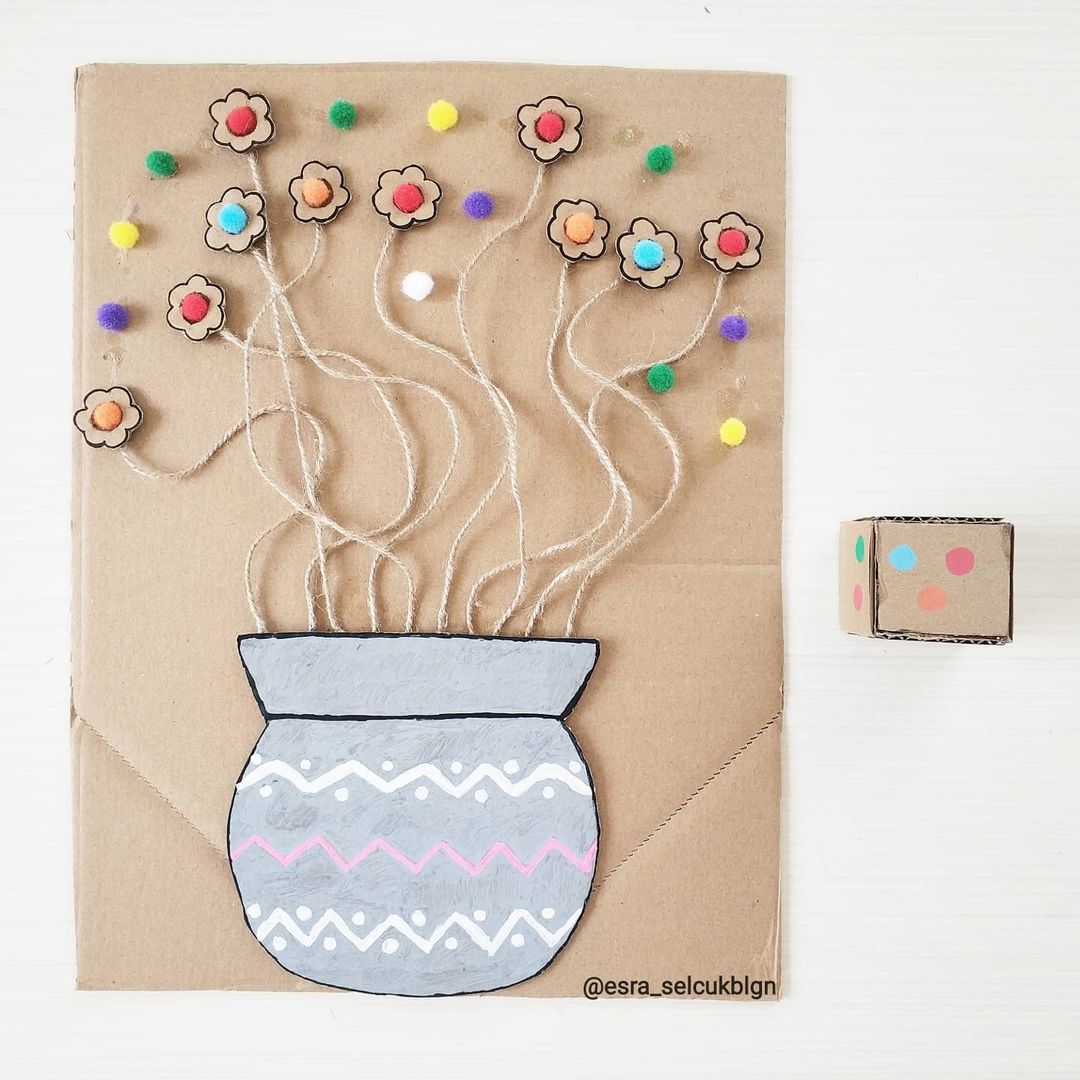 COLORED HEARTS FOR VALENTINE DAY 🌈
Such a sweet Valentine's Day puzzle idea.I am loving the pastel colors.Such a colorful matching game.I like that for all the simplicity of the game, it is very difficult to pick up hearts correctly.
Let's place the small heart in the space in the middle of each heart in accordance with the color pattern and complete the pattern.
❤️🧡💛💚💙💜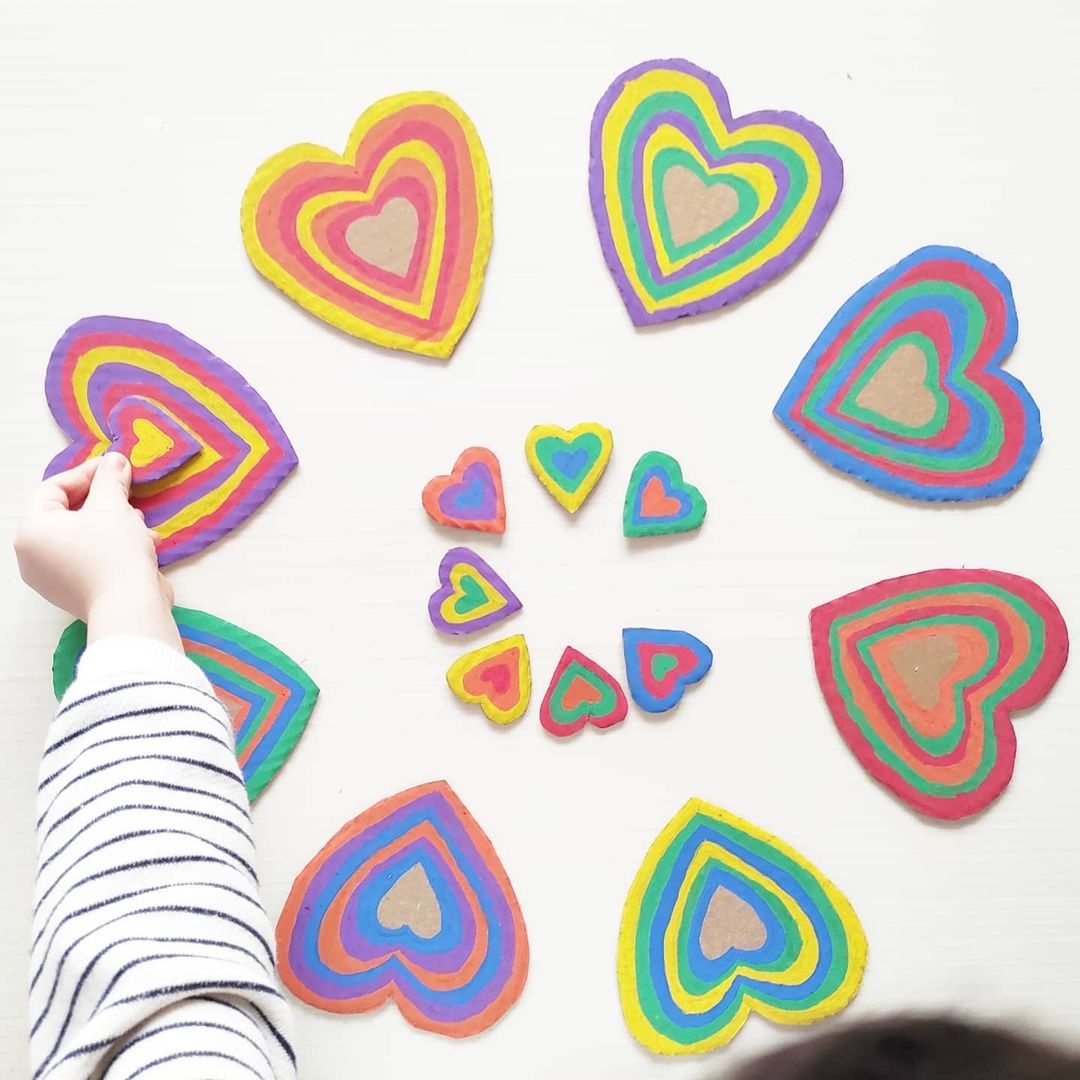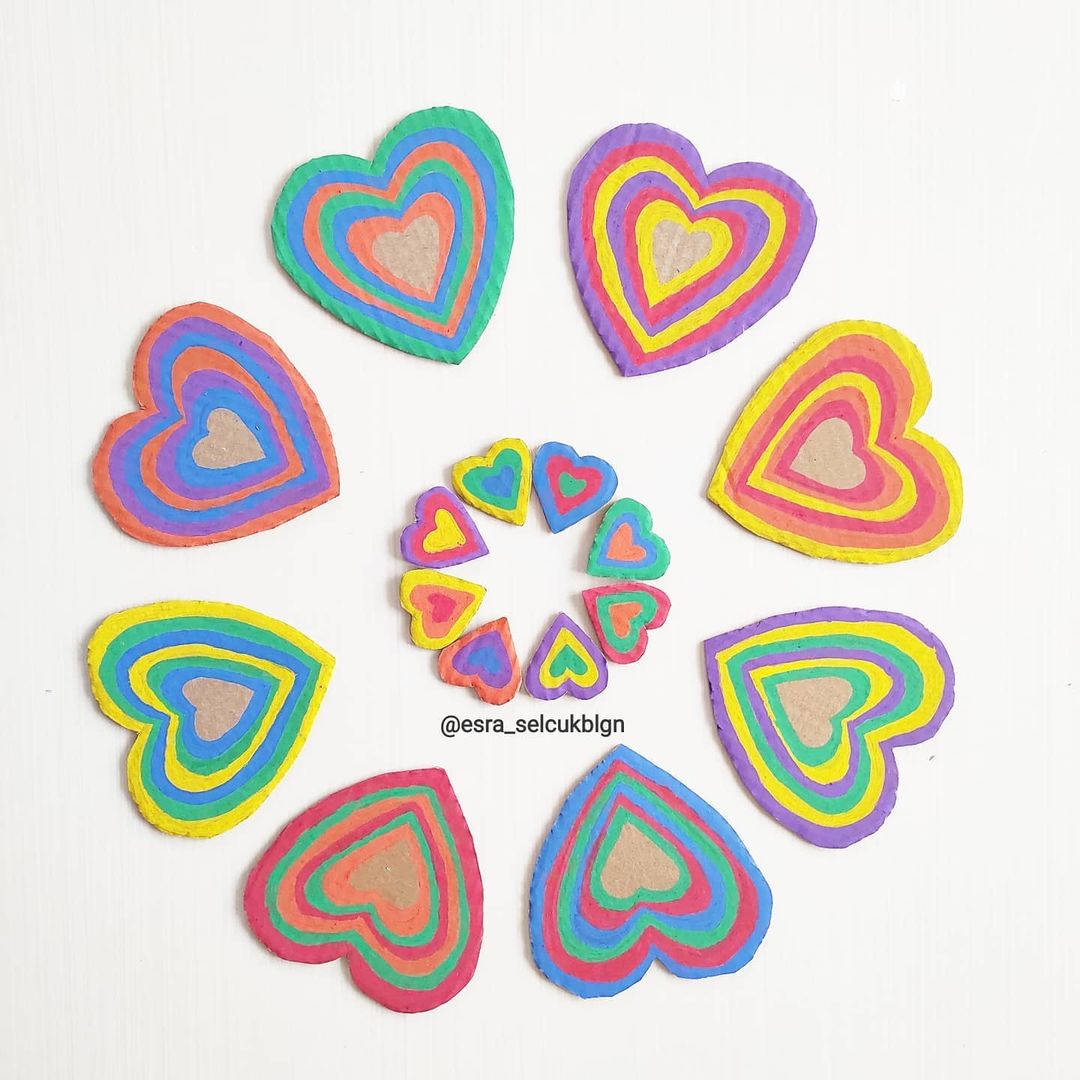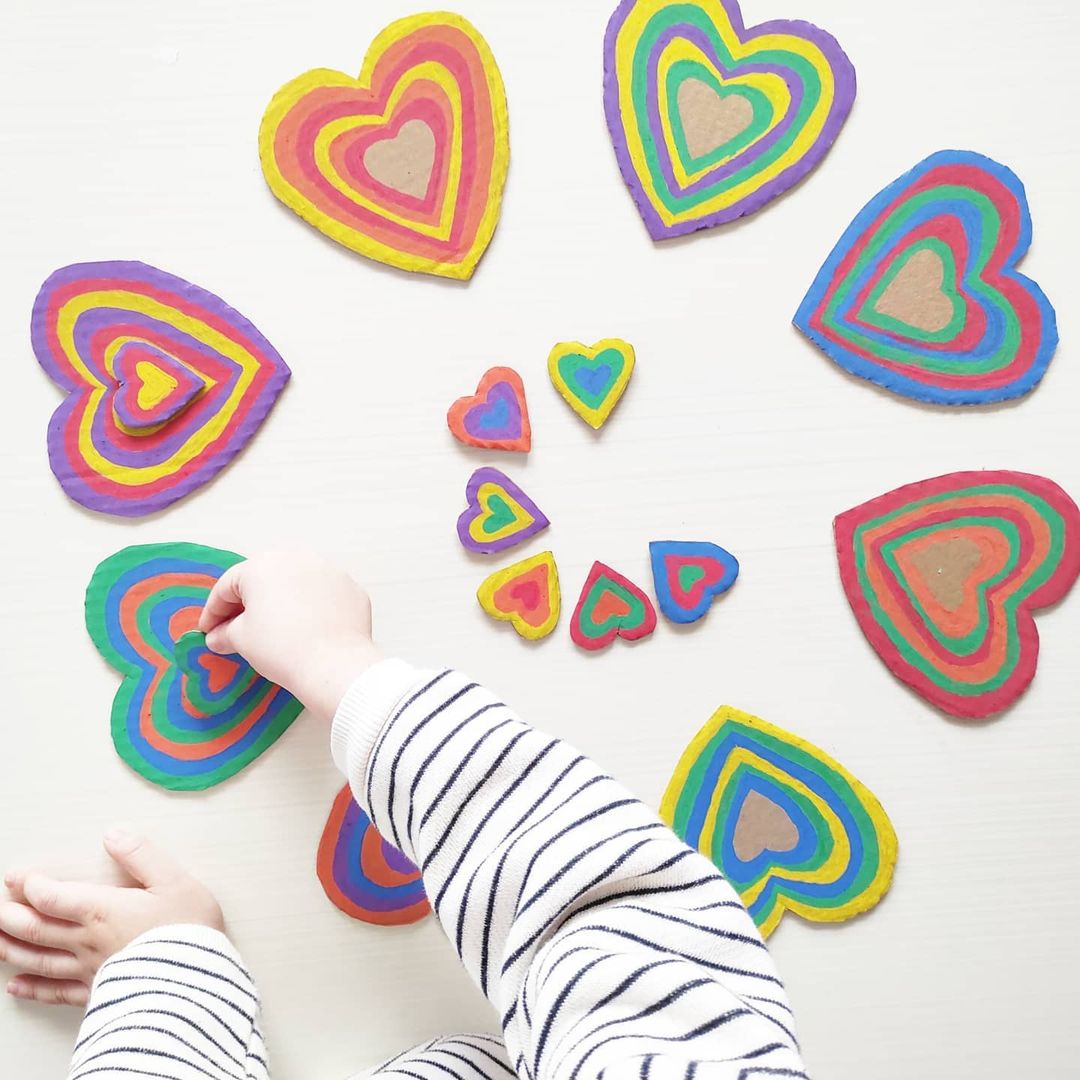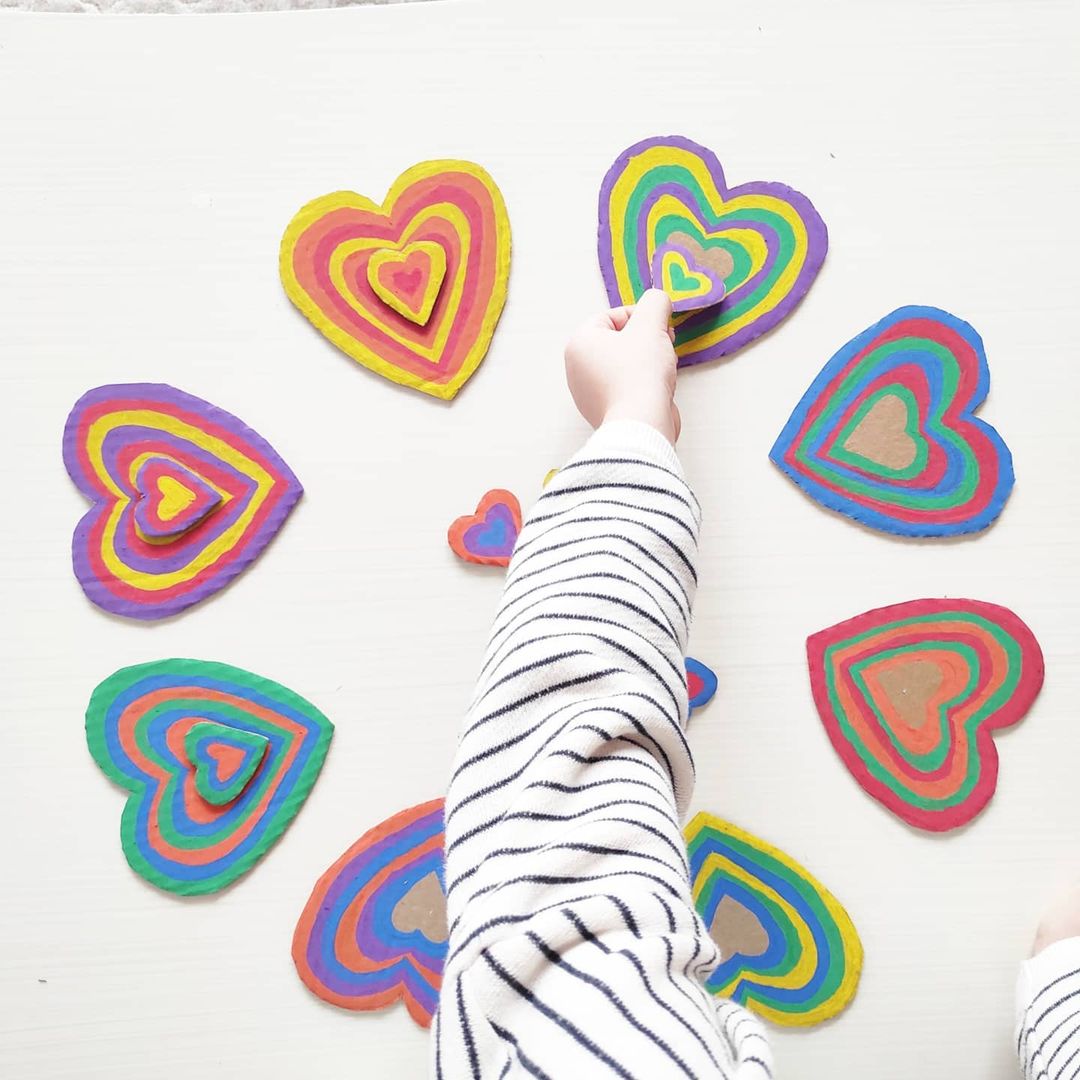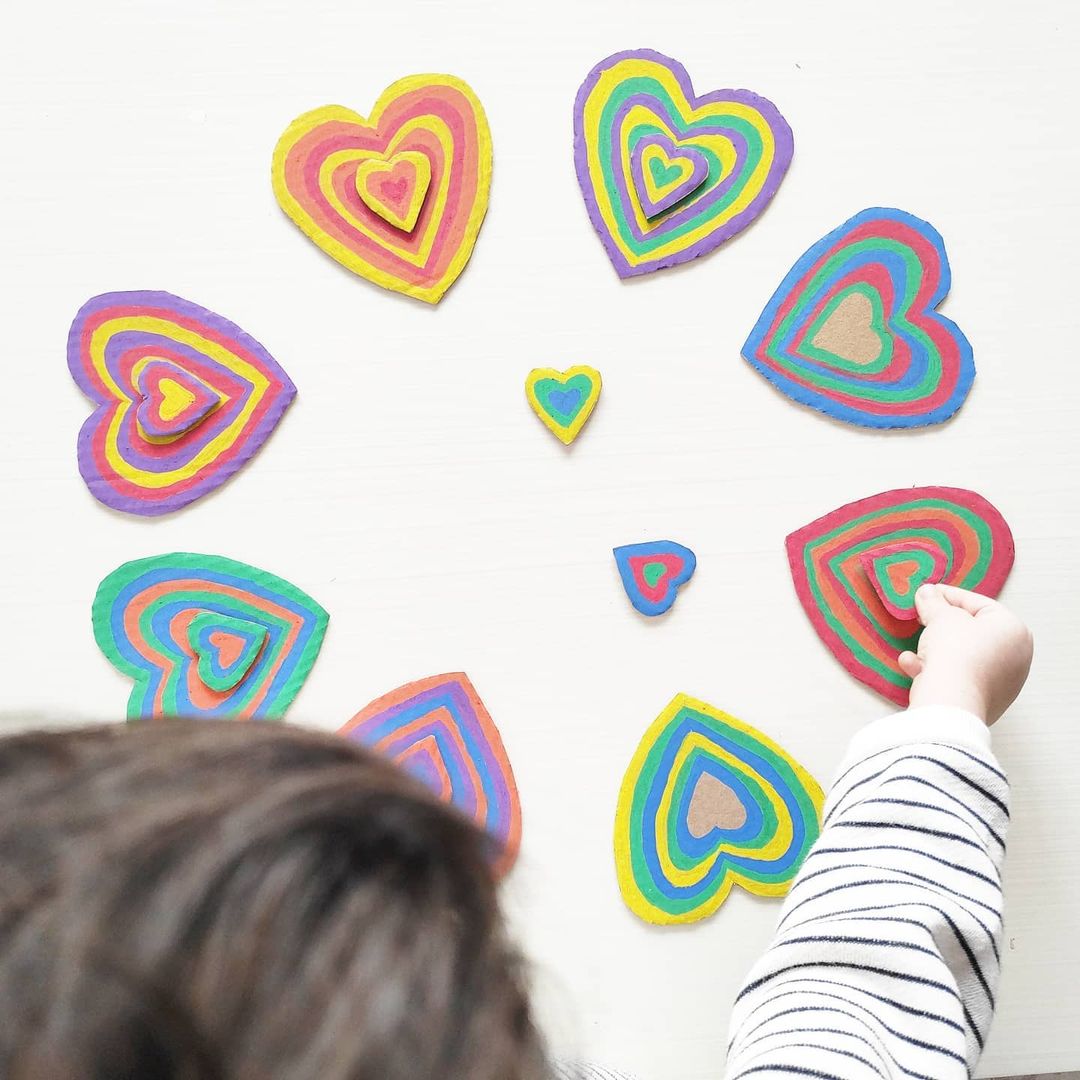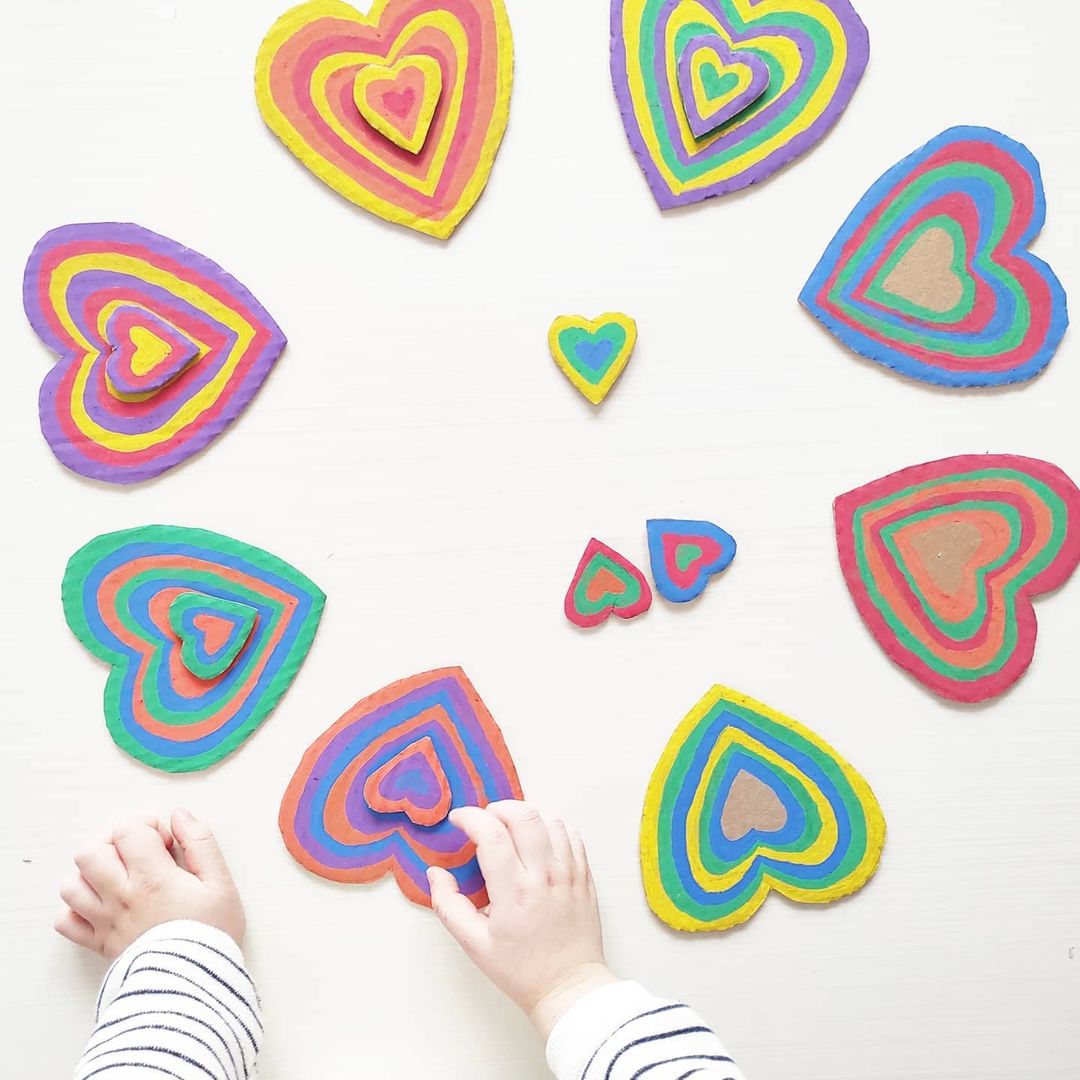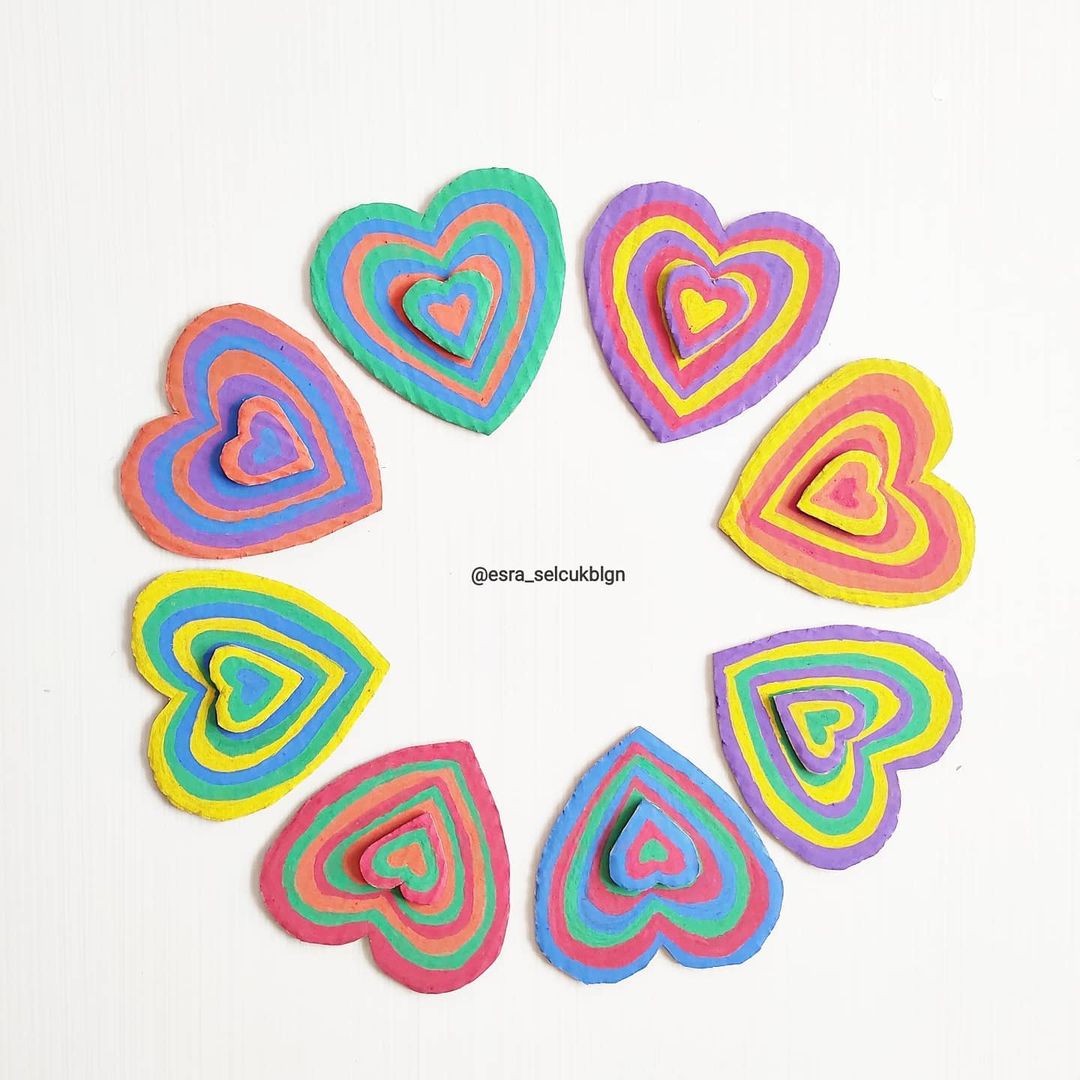 COLORED POM POMS ACTIVITY AND GAME 🌈
I like this idea so much.This game is very easy to prepare, but it is very well trained thinking.This is an fantastic pattern activity.
Let's color the contrivance made of cardboard with colored pompoms according to the cards.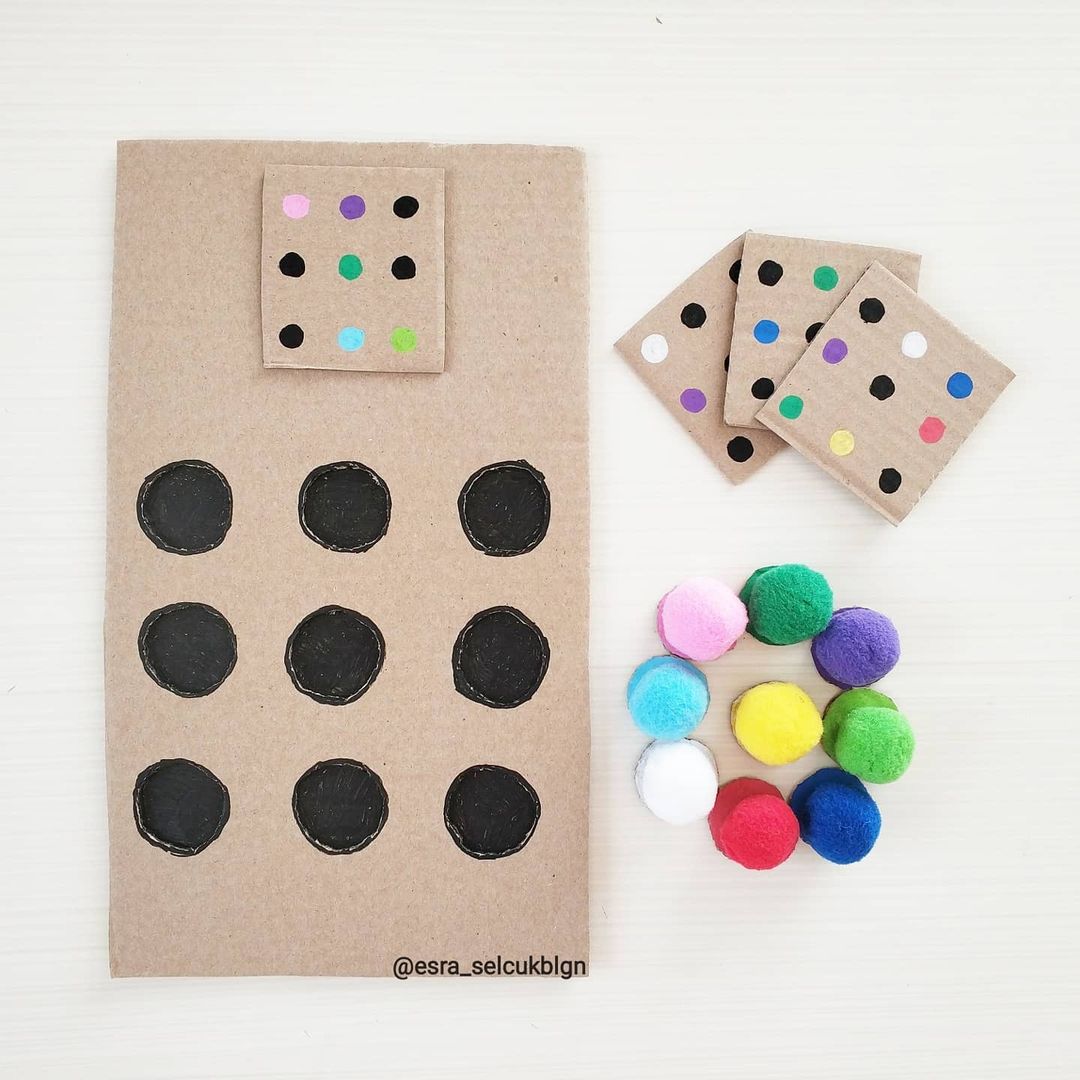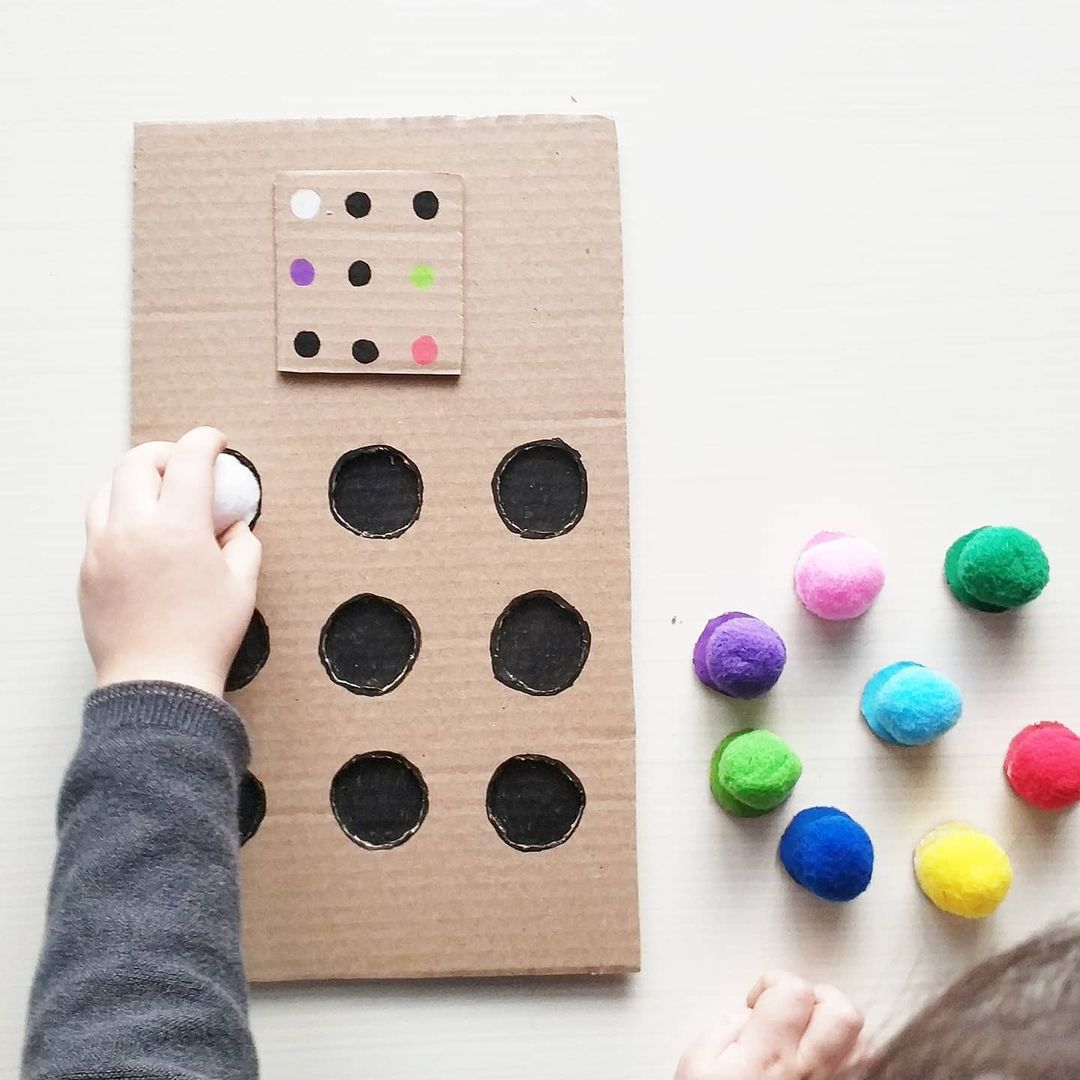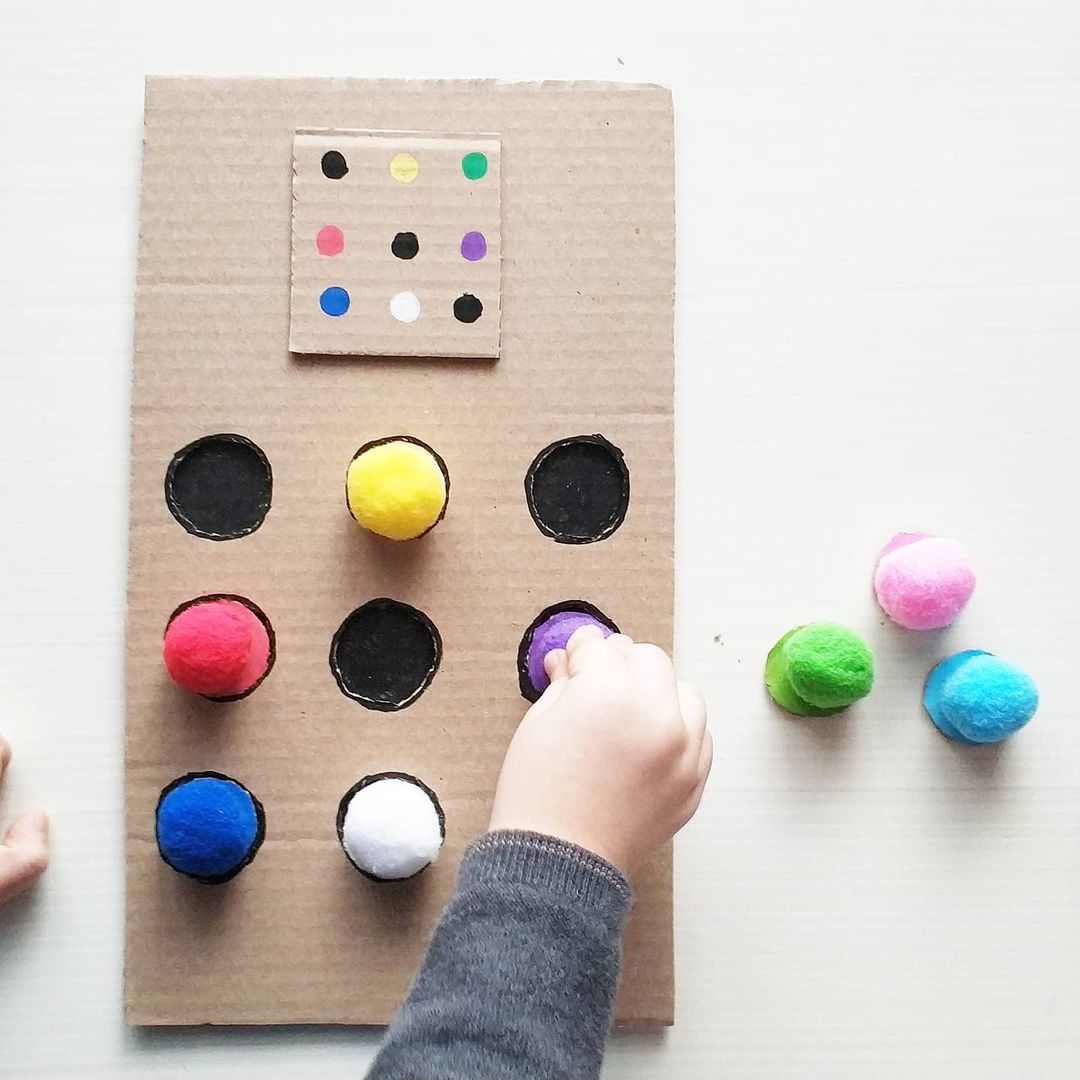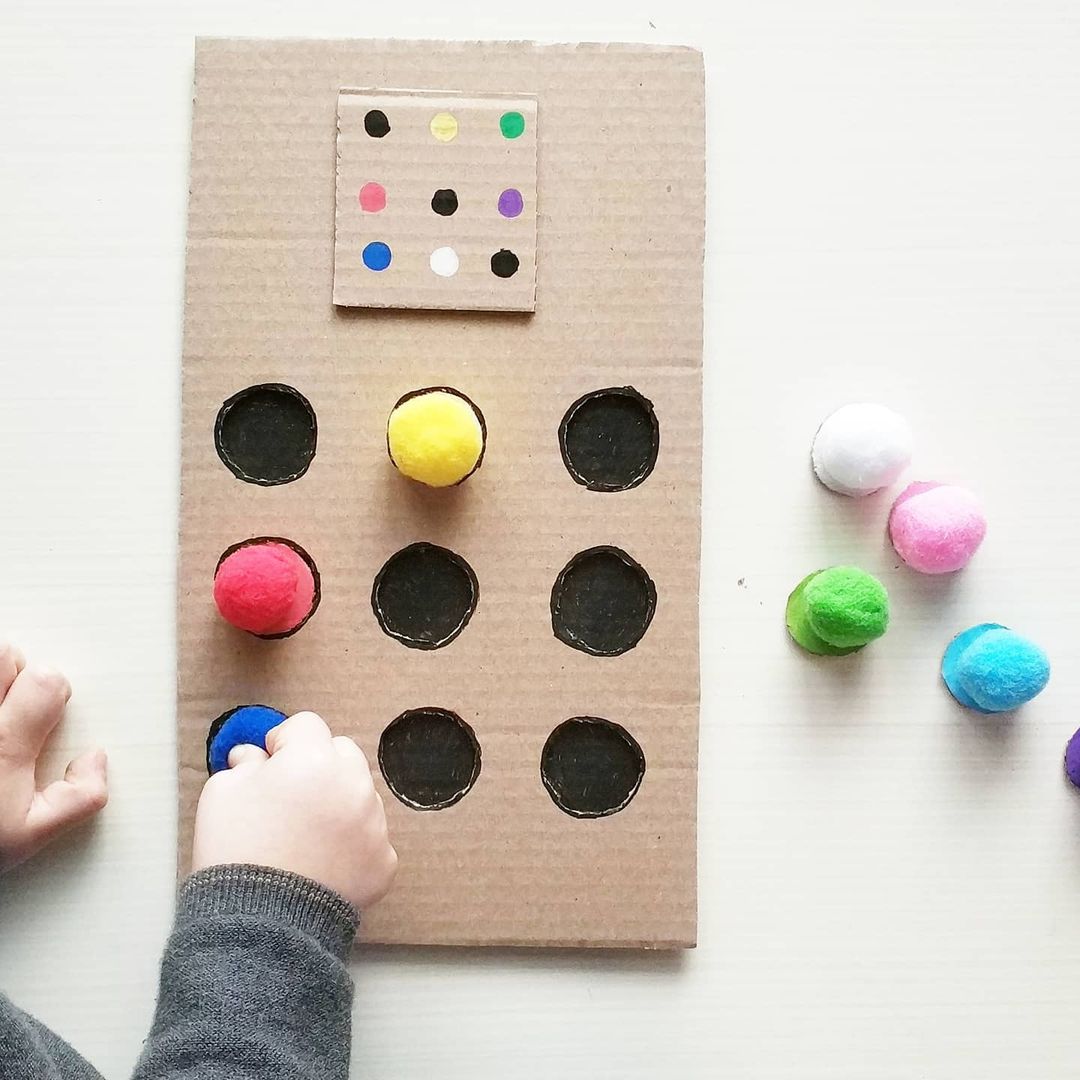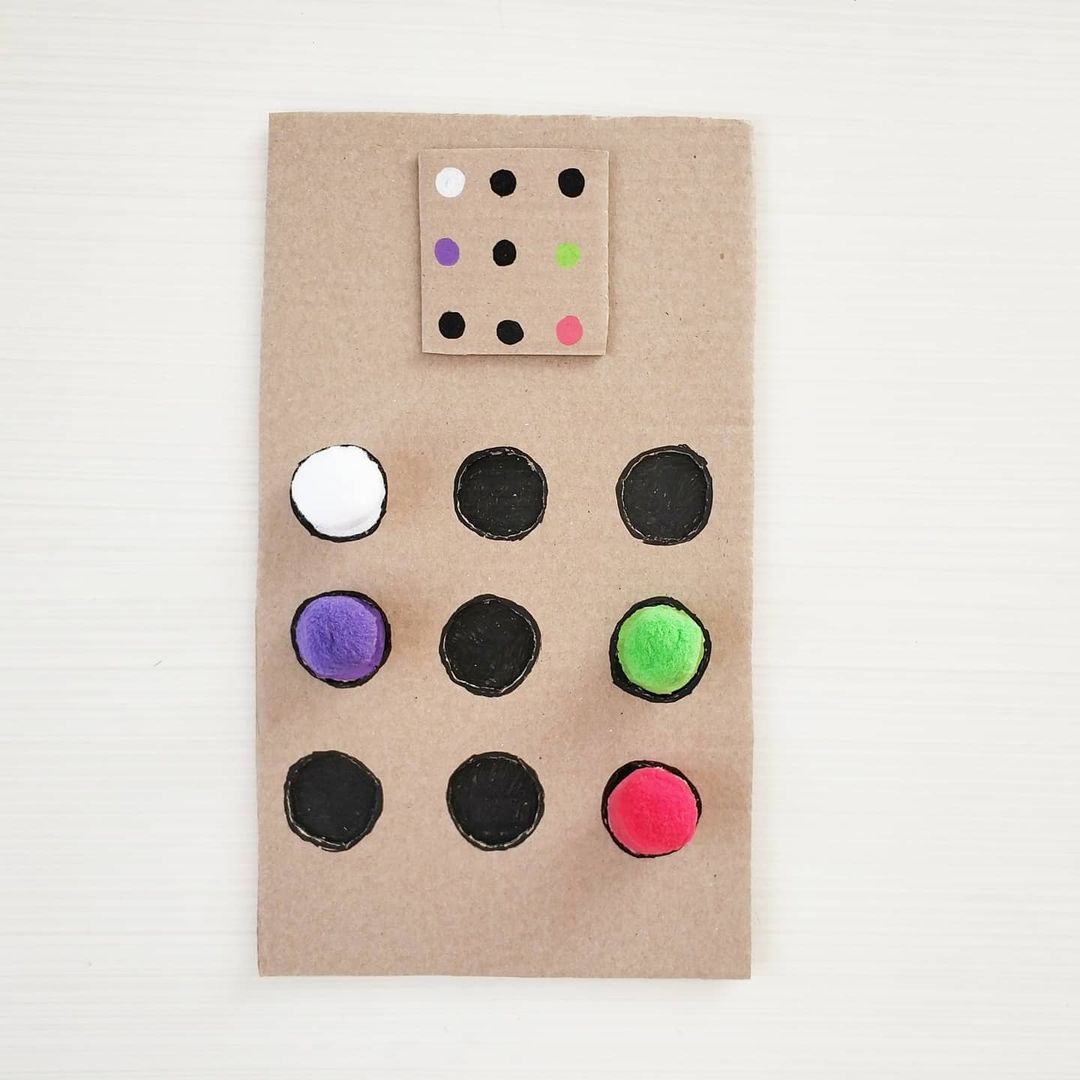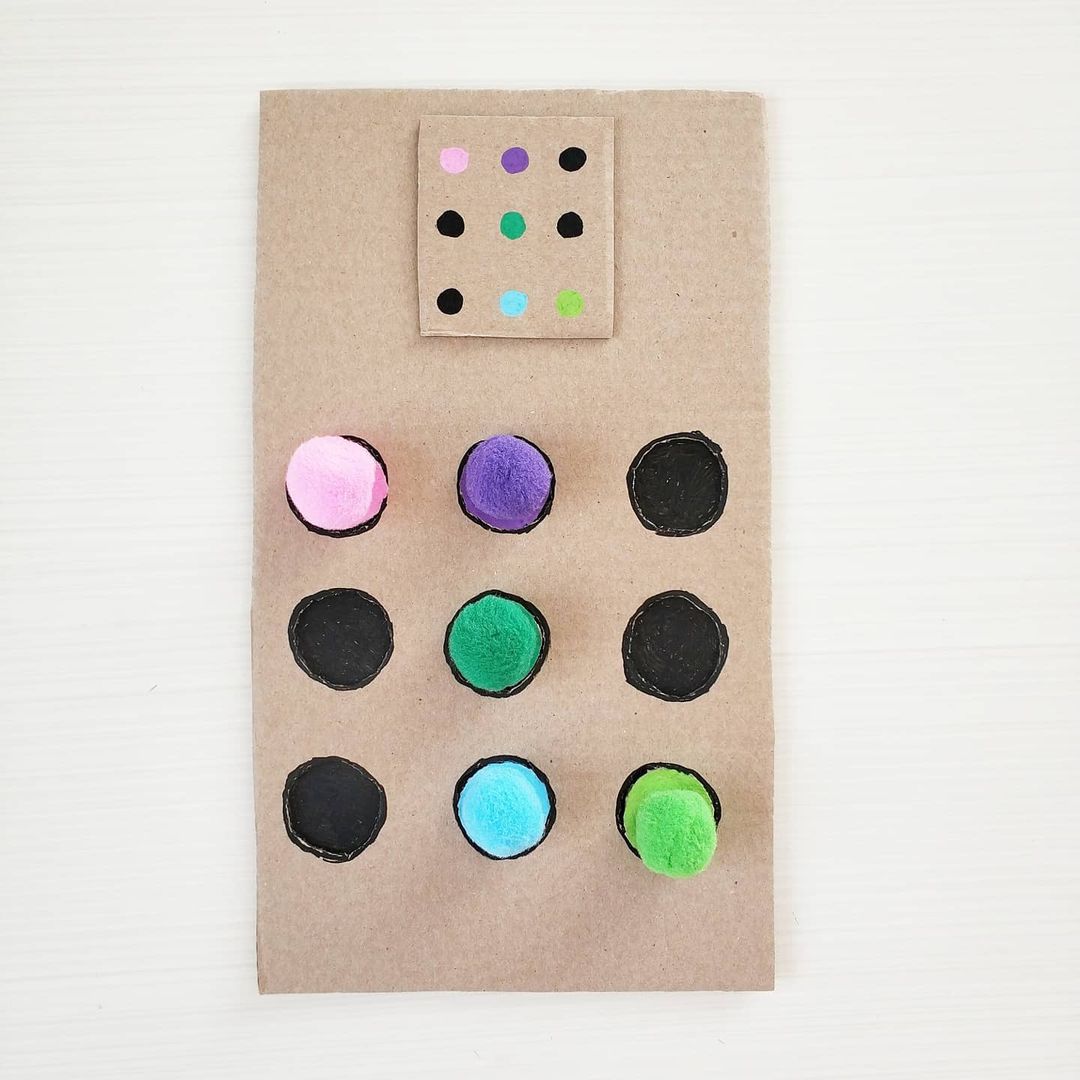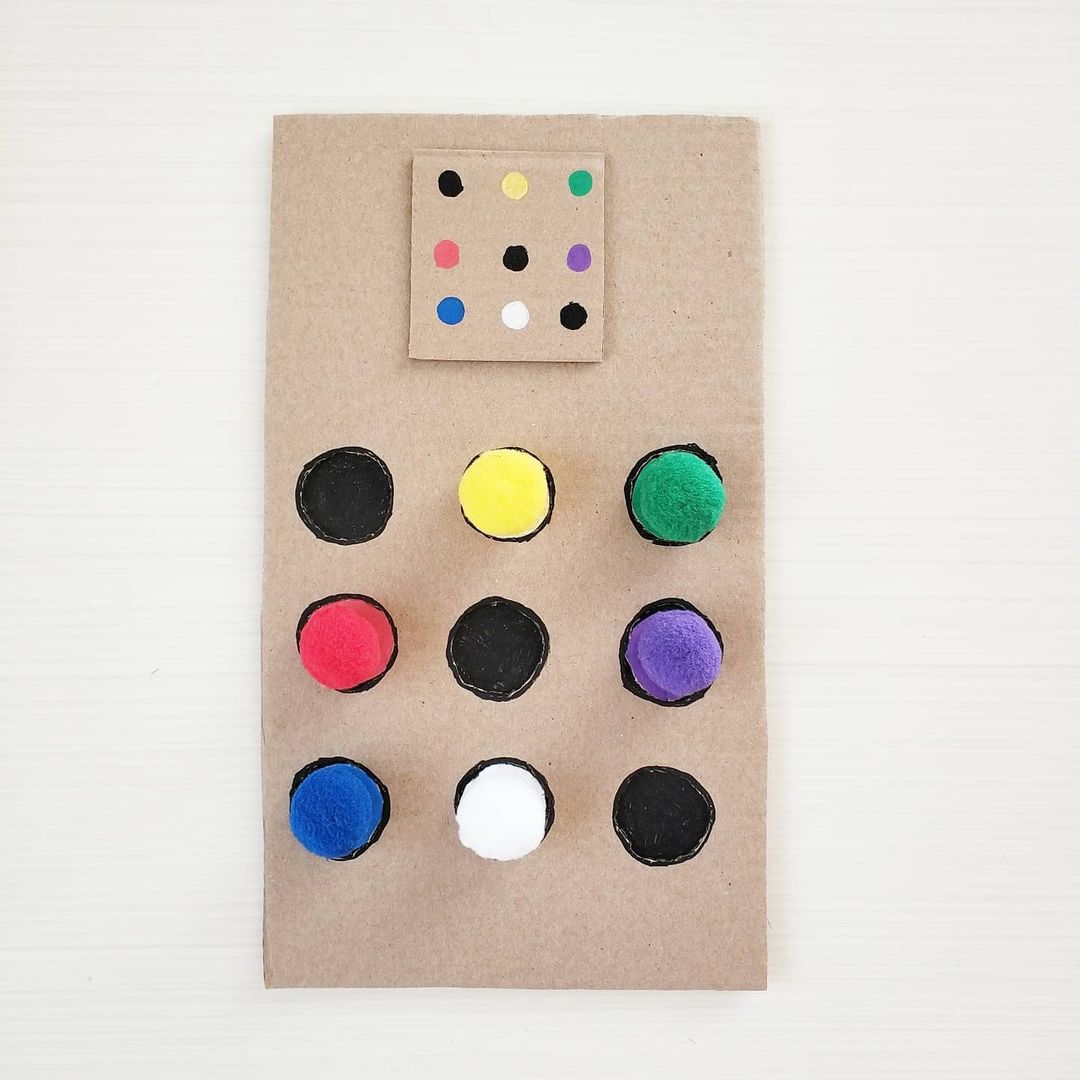 COLORED OCTOPUS MATH ACTIVITY FOR KIDS🐙
Beautiful octobus! I like that there are only colored pompons,it is nice for the eyes :)Great color activity to review numbers.
Let's put the pom poms matching the color on the spots on the octopus's arms one by one.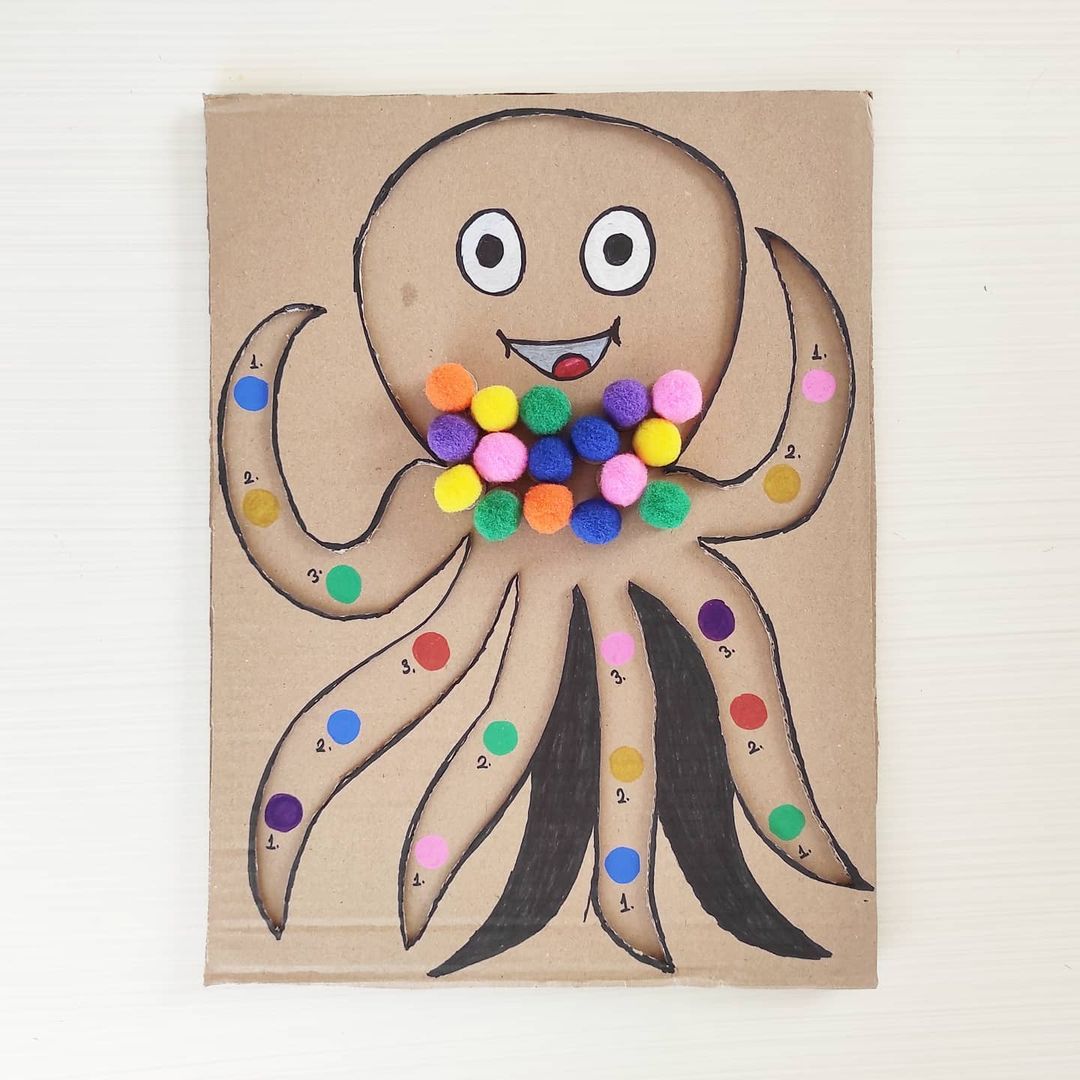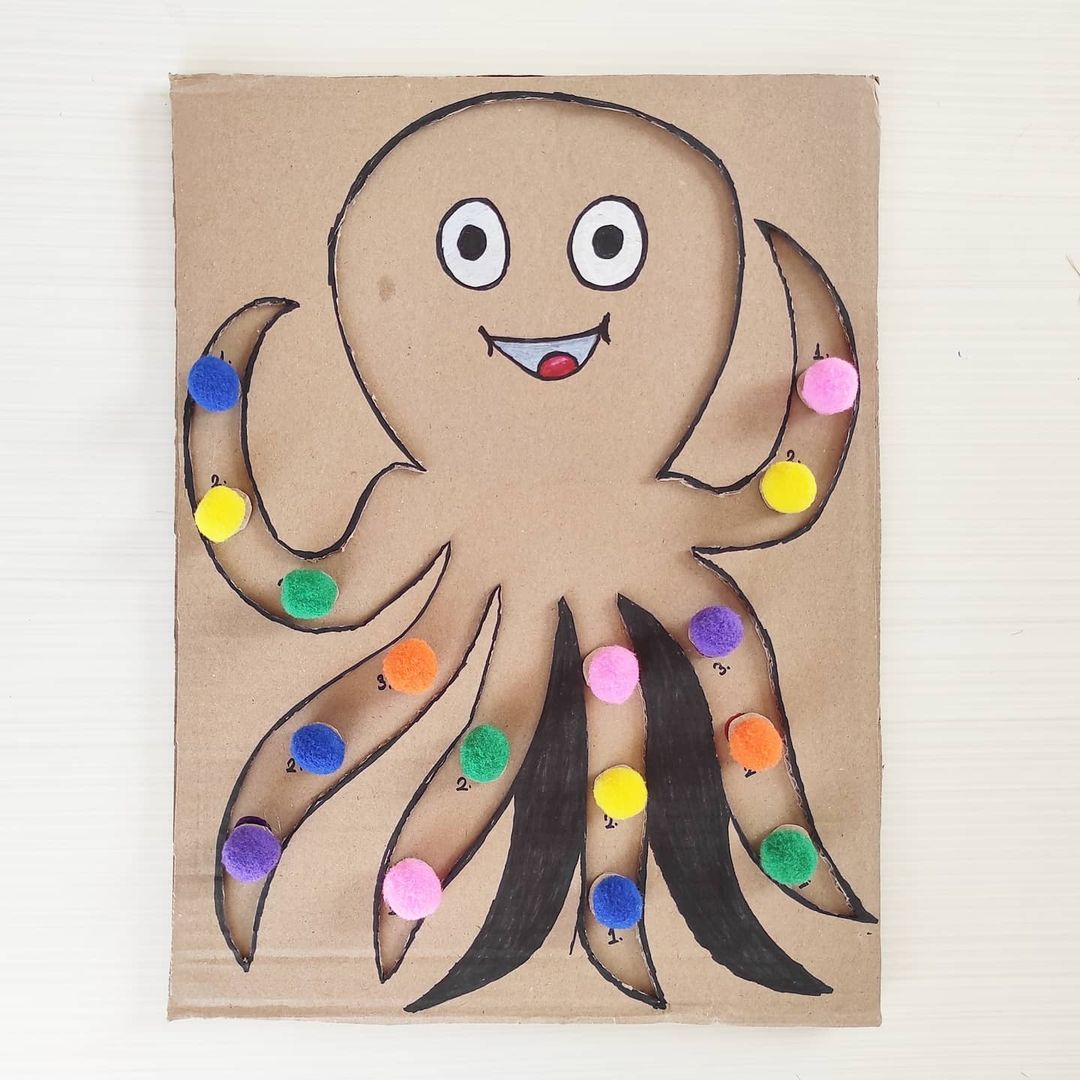 COLORED PUMPKIN SEEDS SORTING ACTIVITY
On these seeds are so colorful and fun!Such a wonderful idea.Love all these colorful pumpkin seeds in so many different sizes! Great color sorting activity.Perfect for fall.A very orijinal and entertaining game with a pumpkin.
Let's put colorful pumpkin seeds in different sizes into the appropriate compartment.😉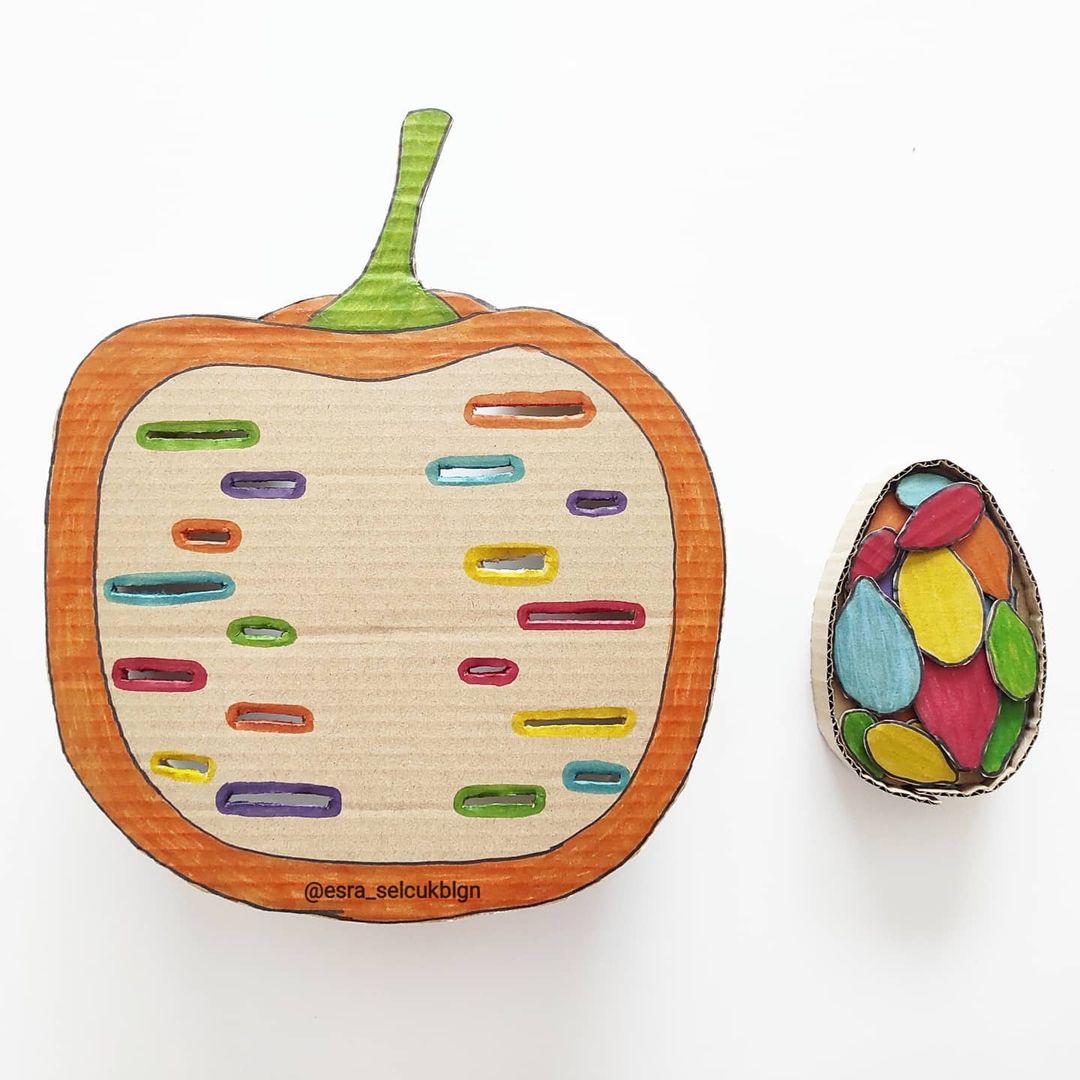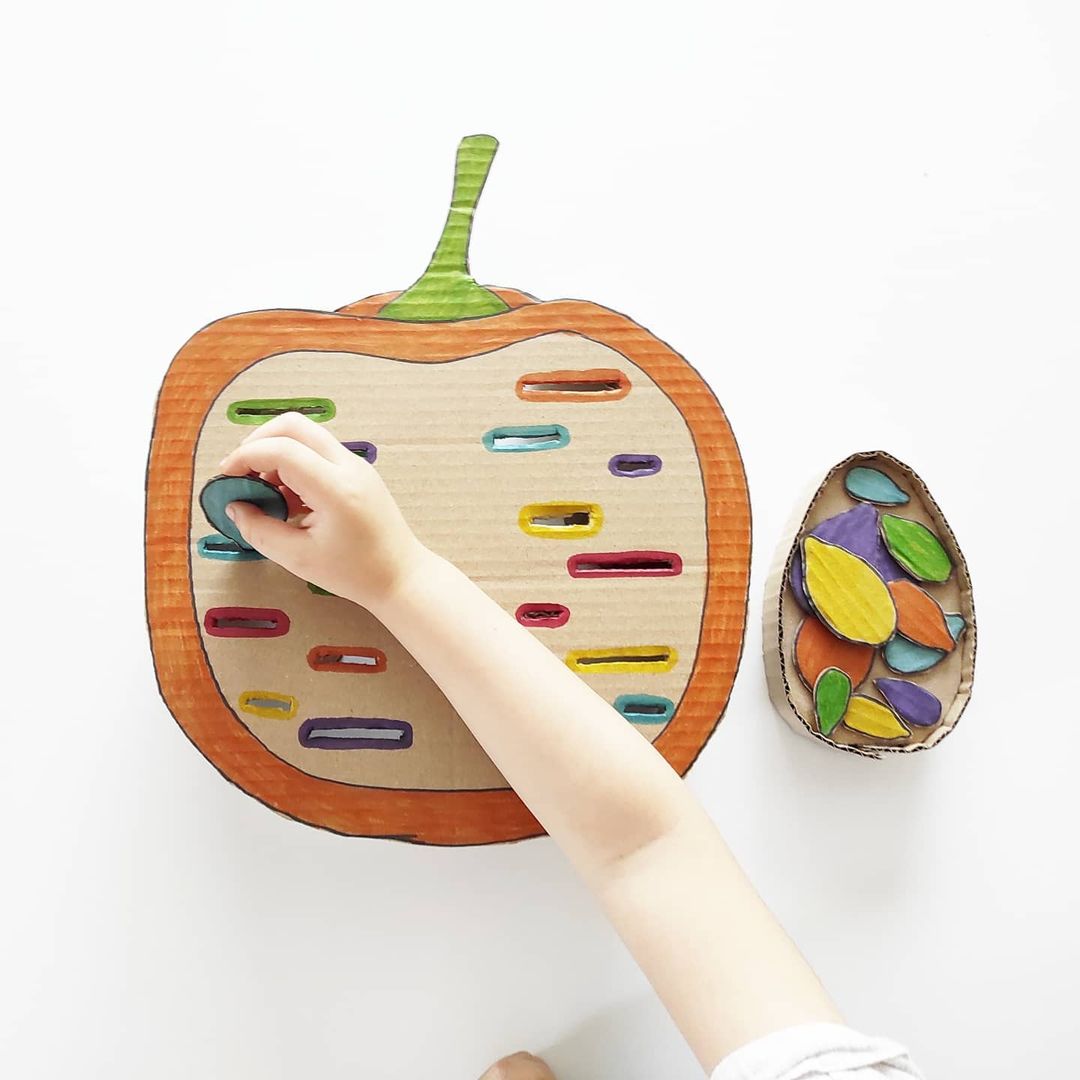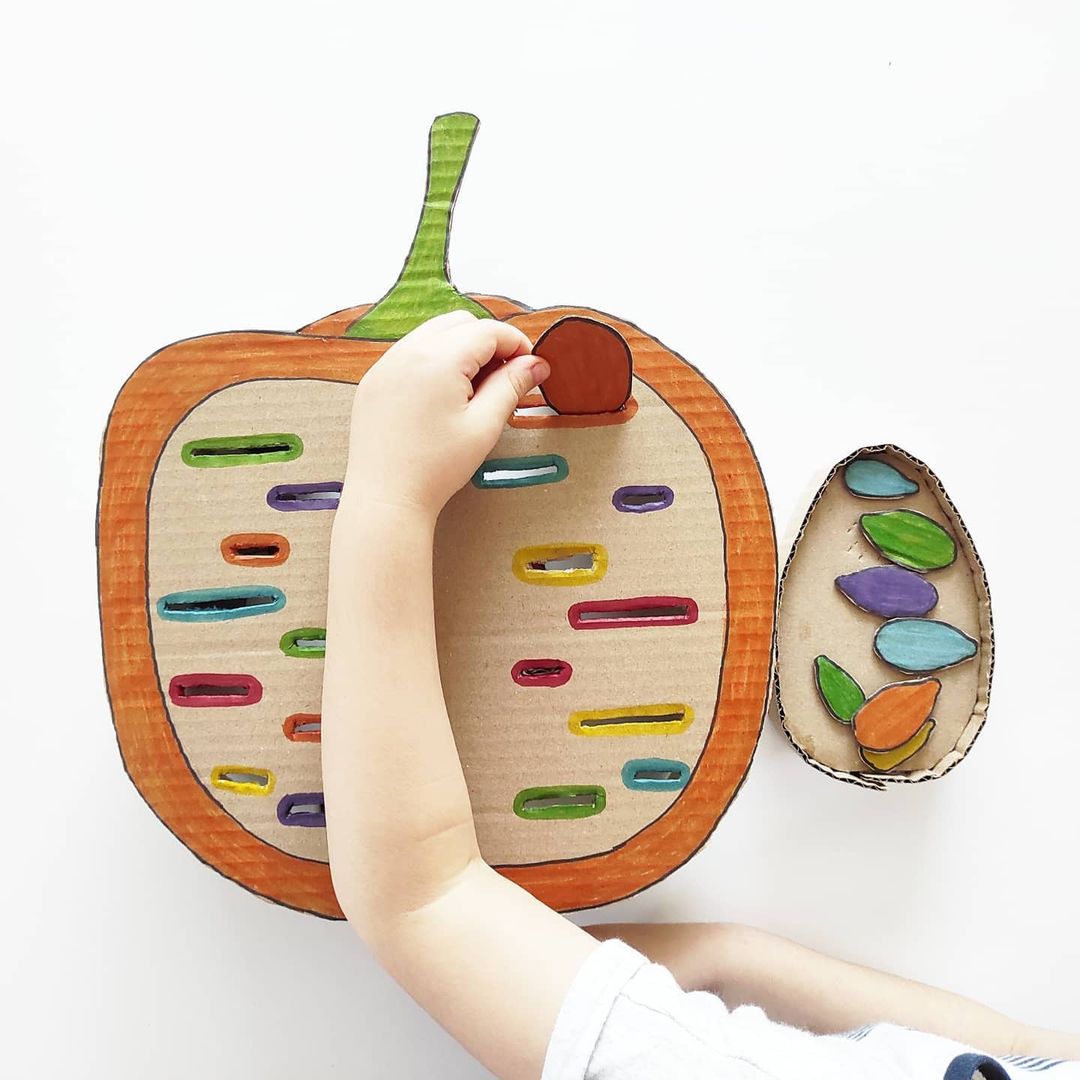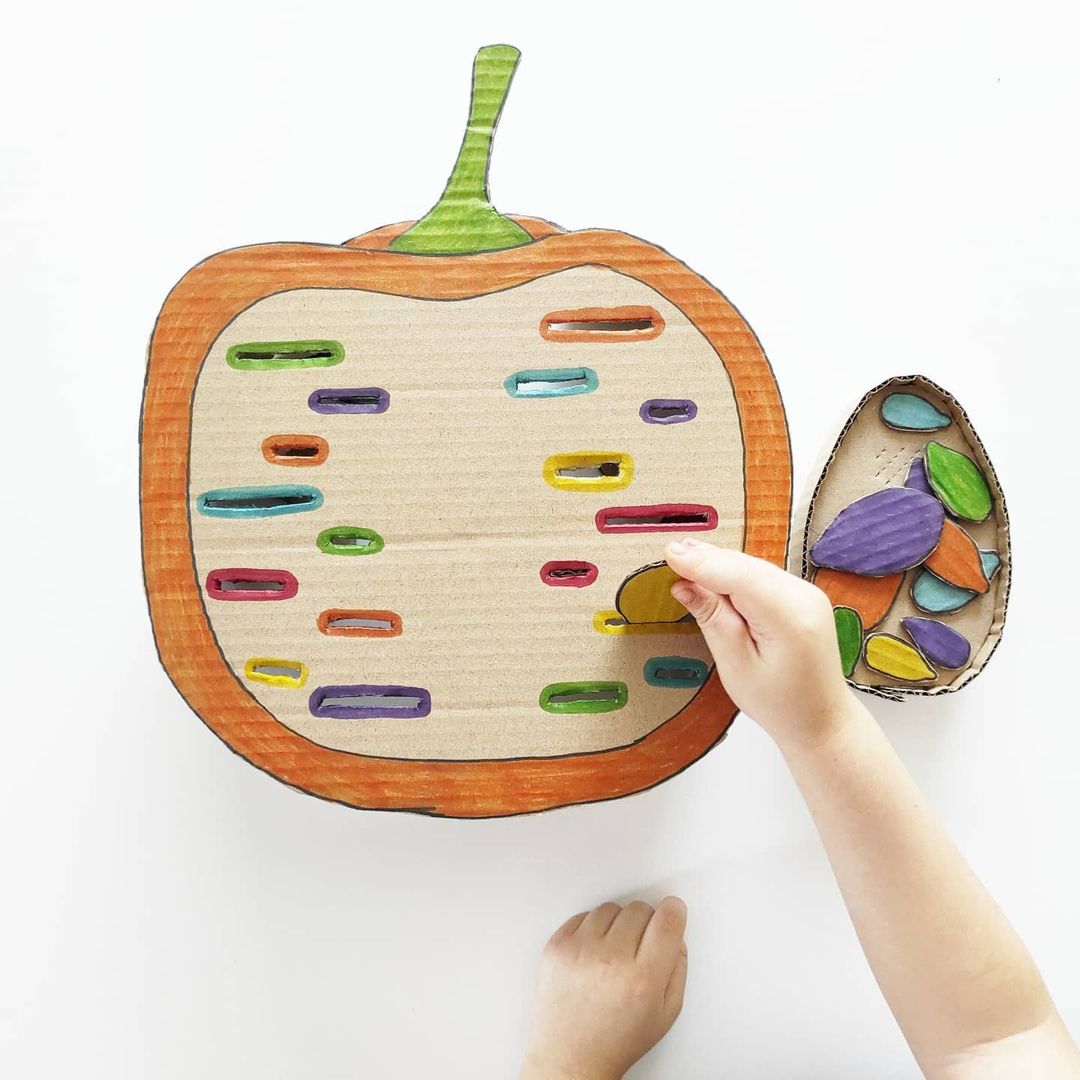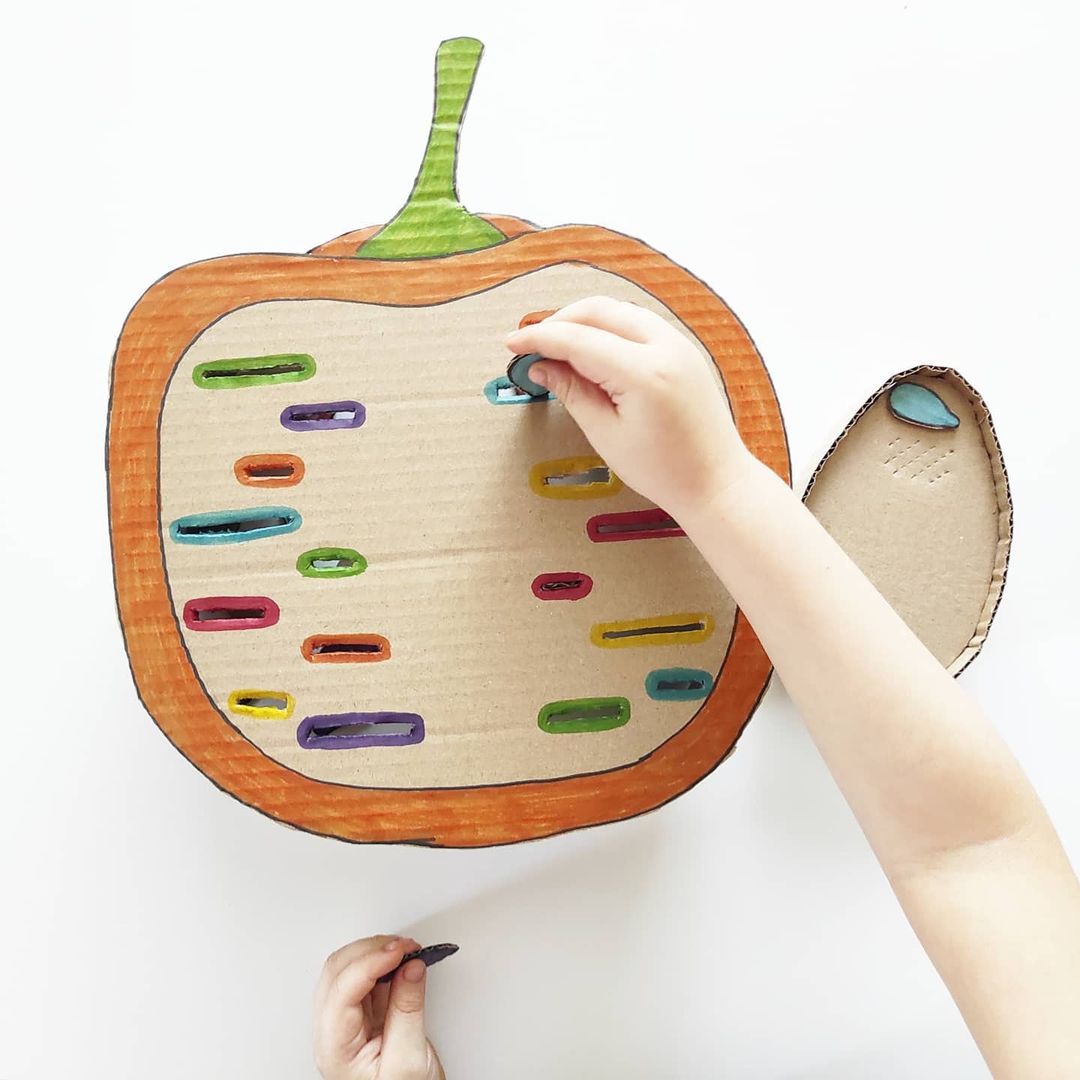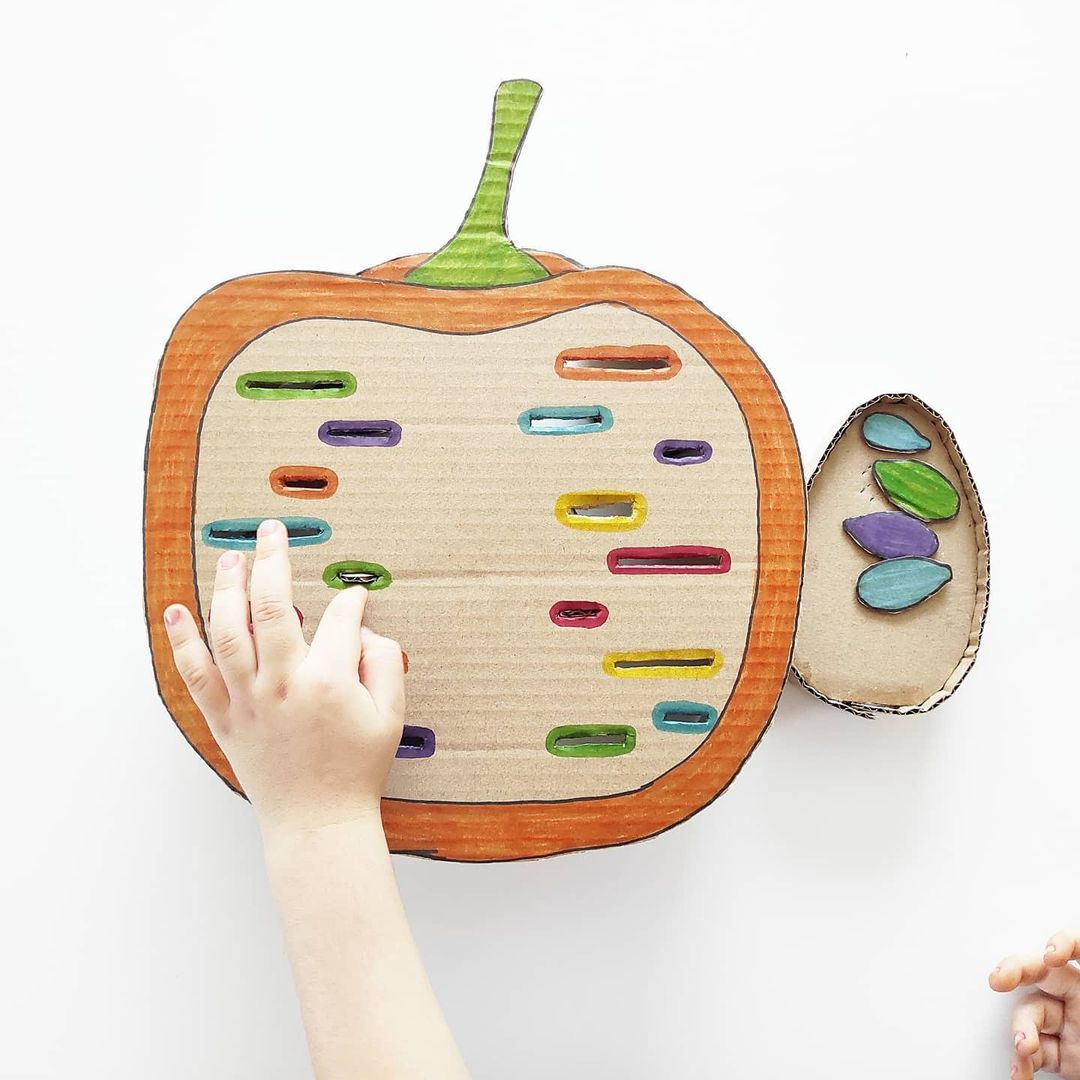 .