Bee Sensory Table
This page includes Bee Sensory Table prepared  by me for my sweet girl.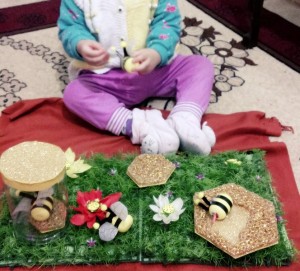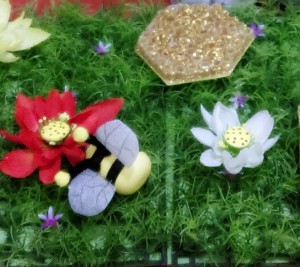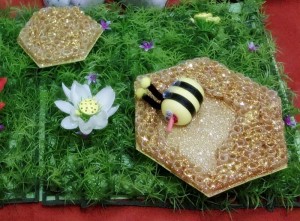 Here is how we made the bees.
Supplies;
Yellow eggs
Googly eyes
Greaseproof paper
Black pipe cleaners
Needle nose pliers
Scissors
Black electrical tape
Hot glue gun and glue
Stuff to put inside
Directions;
Use scissors to cut a piece of electric tape long enough to go around the circumference of the egg. Before you attach it, however, cut it in half length-wise. Wrap the tape around the middle of the egg to make a stripe. Use the other half to make a second stripe near the narrow end of the egg.
Cut pieces of pipe cleaner about 1.5 inches and use the pliers to curl the ends under. Attach two of these antenna and two googly eyes to the broad end of the egg to make a face.
Cut two "B" shaped pieces from greaseproof paper the Attach to the back of the bee using hot glue.