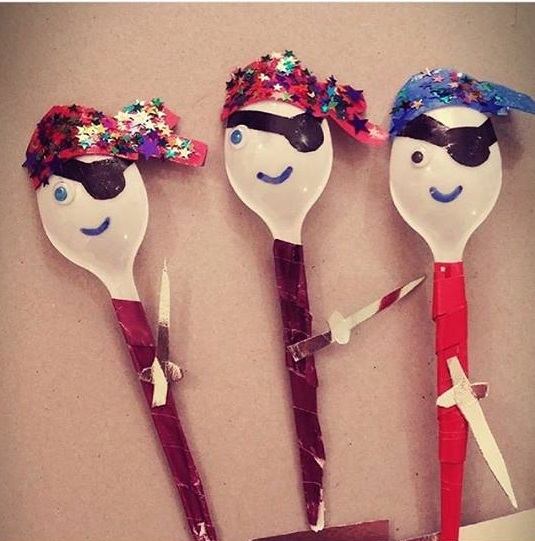 Pirate craft idea for preschoolers
Can you guess our theme this month?All things Ocean!This week we had fun with pirates and ships.We couldn't leave ocean week without a pirate day!The pirates life is the life for us.Really fantastic pirate themed crafts and arts.
Little Pirate!
Come to our ship and join our adventure.Let's trace the treasure chests together, hide our maps from the Bad pirates, sail to vast waters.There are ten exciting stories on our ship. Quick, give me your hand… Be quiet, jump on deck before the captain see you.