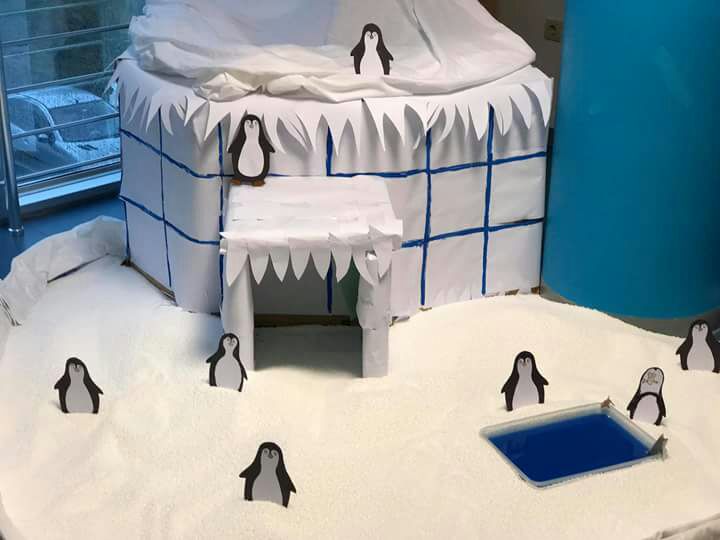 Our Arctic Sensory Bin
It's snowing! My girl is loving winter sensory day with outdoor centers and fun winter-themed hands on activities!
Here is how I made the ıgloo.
Supplies;

Sugar cubes
Scissors
Silicon
Silicon gun
Funnel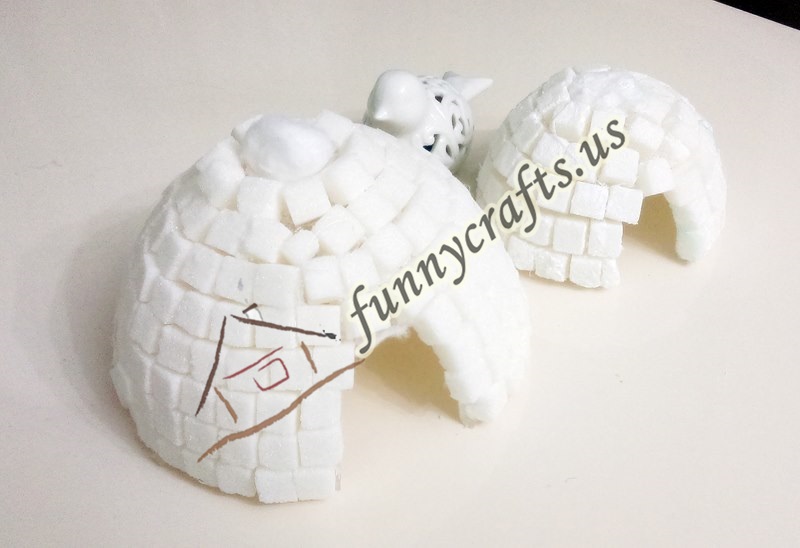 Prepared Eskimo house from cube sugar
First we cut the excess parts of the funnel with the help of a scissors or a knife and bring it with the figure as it is. We arrange it before we start to place sugar. We can use a different material instead of huni.Then we start by placing the individual cubes of sugar, starting with the bottom row of silicon.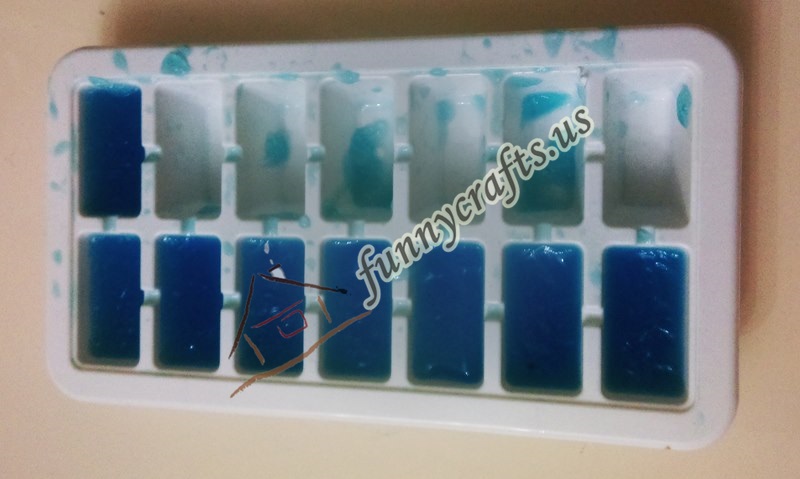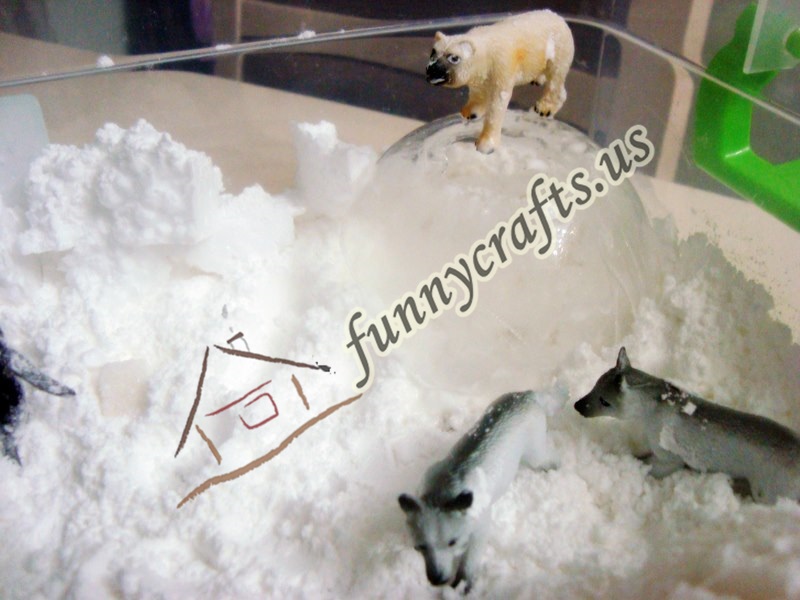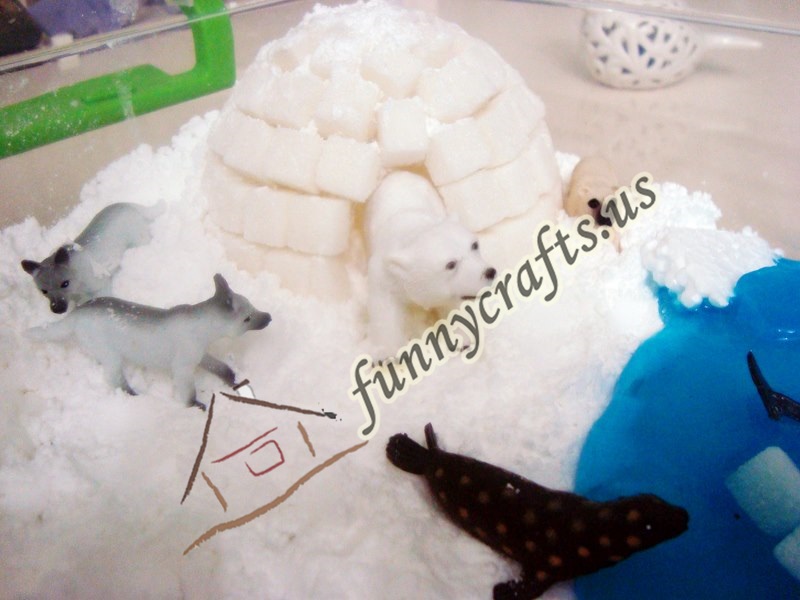 I used jelly made with starch, sugar, water and food color mixture for the sea view.
Materials:
1.5 cups of fruit juice or water
1.5 tablespoon granulated sugar
Dust food to be left on toothpick or 1-2 drops liquid food coloring

1.5 cups fruit juice 1.5 tablespoons starch 1.5 tablespoon granulated sugar a tencered jelly consistency is cooked by stirring until it is picked up.If you are using powdered foodstuffs near the potatoes, if you are using liquid foodstuffs I add up to 1-2 drops of food stain and mix it up. I added the color of the foodstuff in water in a small amount so that I can prepare the color tone as I want.

In order to give the appearance of the glacier parts, I froze some of the jelly and set it occasionally. I put foam and cube sugar in the other part.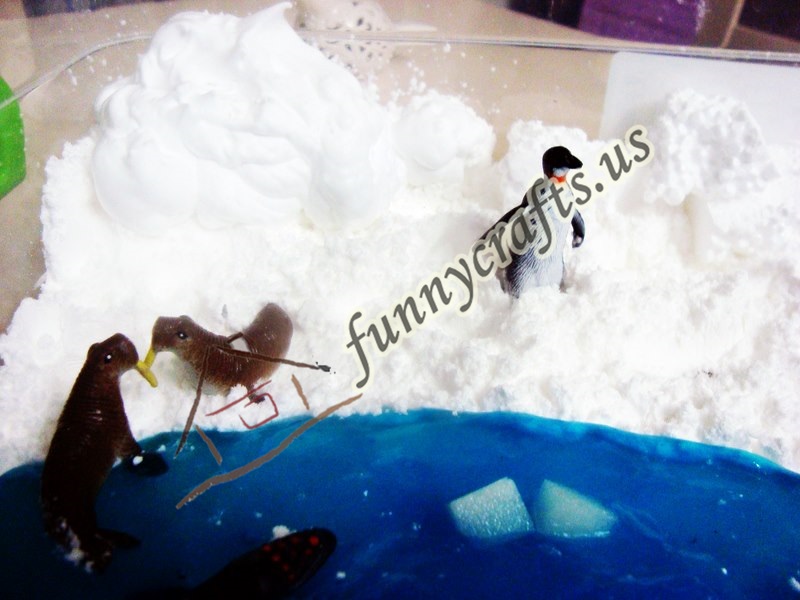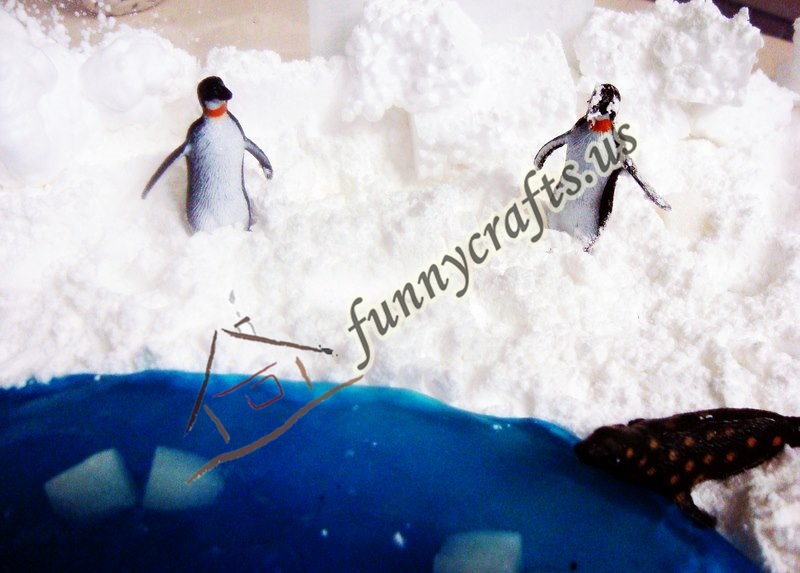 I used a mixture of shaved foam and wheat starch on the floor.I put it in a bowl and place the water that I froze in this way.Finally we completed our sensory pool by placing our animal models freely 🙂
Montessori arctic theme activities
This week's Montessori project is polars. We prepared very entertaining mat this week. We made an iglo which is full of bubbles looking like snowflakes. And we put cute penguins living in Antartica around the iglo. Then we started our Montessori chat. We learned what degree is in polars, which animals live there and how the life is like there with a long talk. We learned that how hard to live with ice by lots of ice template experiments. After the experiments, we left our templates under the rain in the garden and learned that even the ice melt in a long time under the rain and how the ice could stay the same by a natural experiment. We learned everything that we wonder about polars by marking in both big and little globes. As talking about polars, we also talked about the consequences of glacier melting because of the global warming. While we were talking of what we can do to prevent our world in the future, we decided to be little enviromentalist in our neighborhood by taking little precautions. And this week we complete our Montessori project final with ice skating as relevant to the our topic.
Free preschool penguin craft ideas for kindergarten