Christmas ornament craft for preschool,kindergarten or toddlers
This christmas tree was made by my oldest about four years ago when she was three.It is on a small,thin canvas and wasn't even mod-podged and it still looks great.We use it for decoration every year.Even the trunk of the tree is palm-print.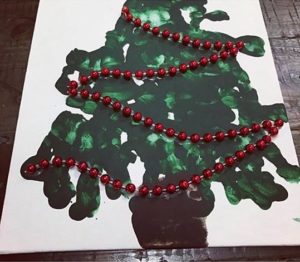 Calendars of 2018!Finger printing and lots of glitter bits.(Finger printing christmas/new year activity for kids)
Back to the Christmas cards.Adding sparkle,to make them look like a Christmas tree rather than a cactus:)
Handprint christmas card artwork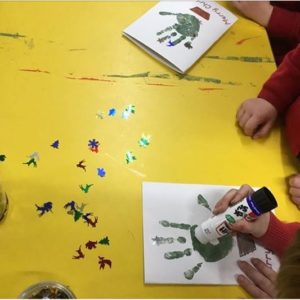 We have started on our Christmas cards.Little hand prints to make xmas trees.We will be adding sparkles on,once they are dry.(Handprint activity for kids)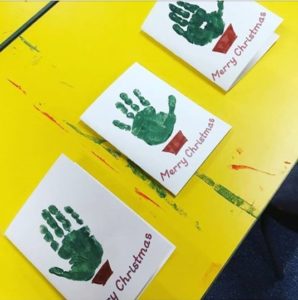 We had our playgroup Christmas party today and part of it was doing a Christmas craft.Here is a collection of some of the crafts.(Footprint christmas artwork for party)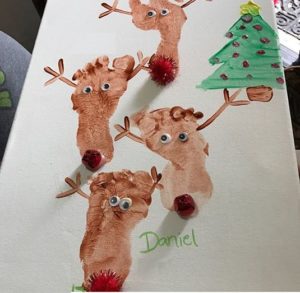 Some Christmas artwork I did today to put on the wall in our dining room as party of our Christmas display.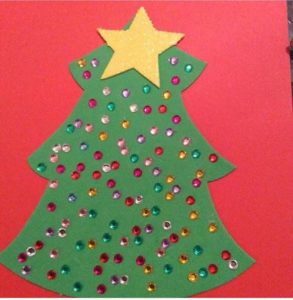 Homemade Christmas tree card craft(We put pom poms)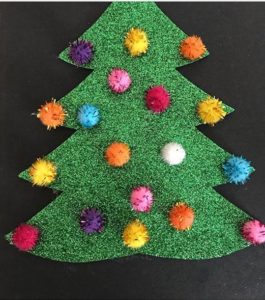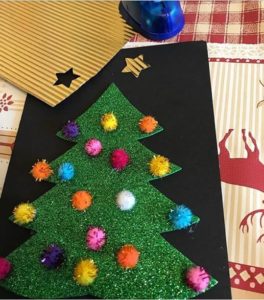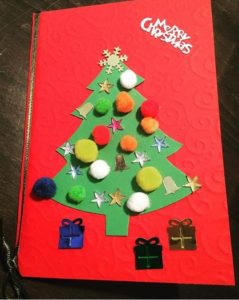 Here I made with my four years old daughter a Christmas wreath.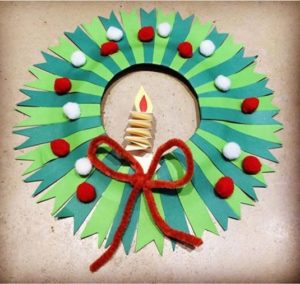 Another Christmas wreath. I used plastic plates for it.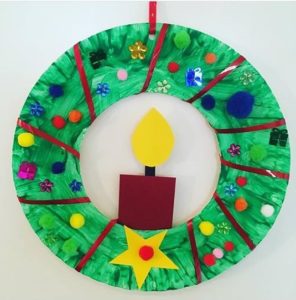 Christmas snowman collage.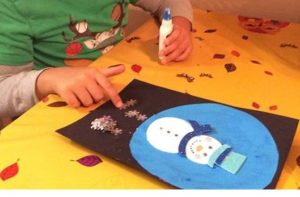 Have fun..
Christmas snowman crafts for preschool