Preschool boat craft ideas
Row row row your boat gently down the stream… We have chosen to make a "float" art for this week's sea theme.
Today my friend and I collaborate on making a boat using an egg carton tray.We painted the egg carton with blue (the colour choice chosen by my friend).The process that followed is actually quite simple,we then decorated the boat with tissue paper,aluminum foil,a bit of sequins,foam pieces,washi tape and finally sprinkled on some glitters.
Lastly I cut out a hole on one of the crown for the sail pole and tape it down.
Our paddle pop stick crafts! I made an inspiration boat that some chose to imitate and others used their own techniques.Have you ever seen a child battling PVA fingers sticking to everything?
Hilarious,but you know at the same time they are problem solving:)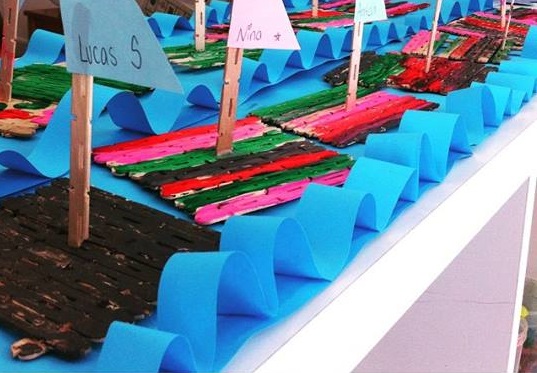 Sailing away in an egg box…
Plastic plate boat craft idea
Ship crafts for kids to make
Raft and boat craft ideas for kids