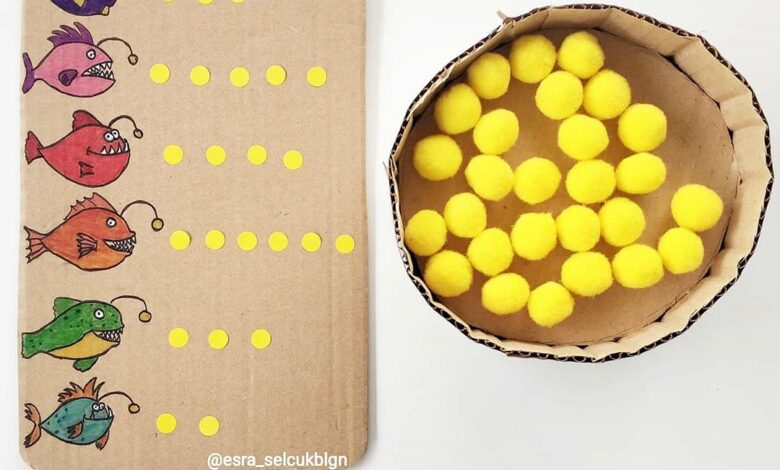 Shining Angler Fish
Angler fish need some kind of useful bacteria to scatter the light.
Well, these six different angler fish want to shine under the ocean.😉
Let's look at angler fish in cardboard and give them as many useful bacteria as they want.Today we talked about a lot of luminous creatures at a simple level and looked at their images. We even did another activity.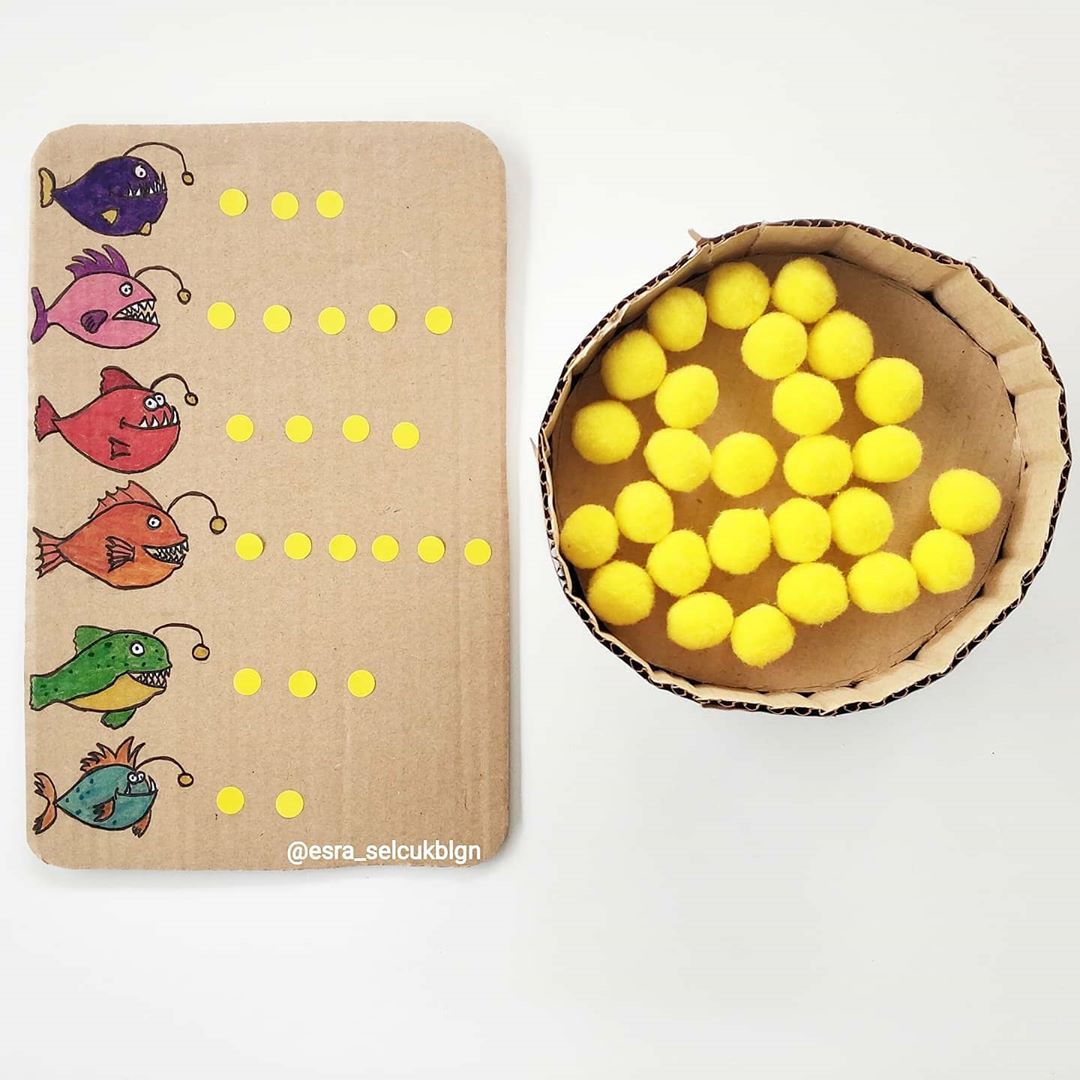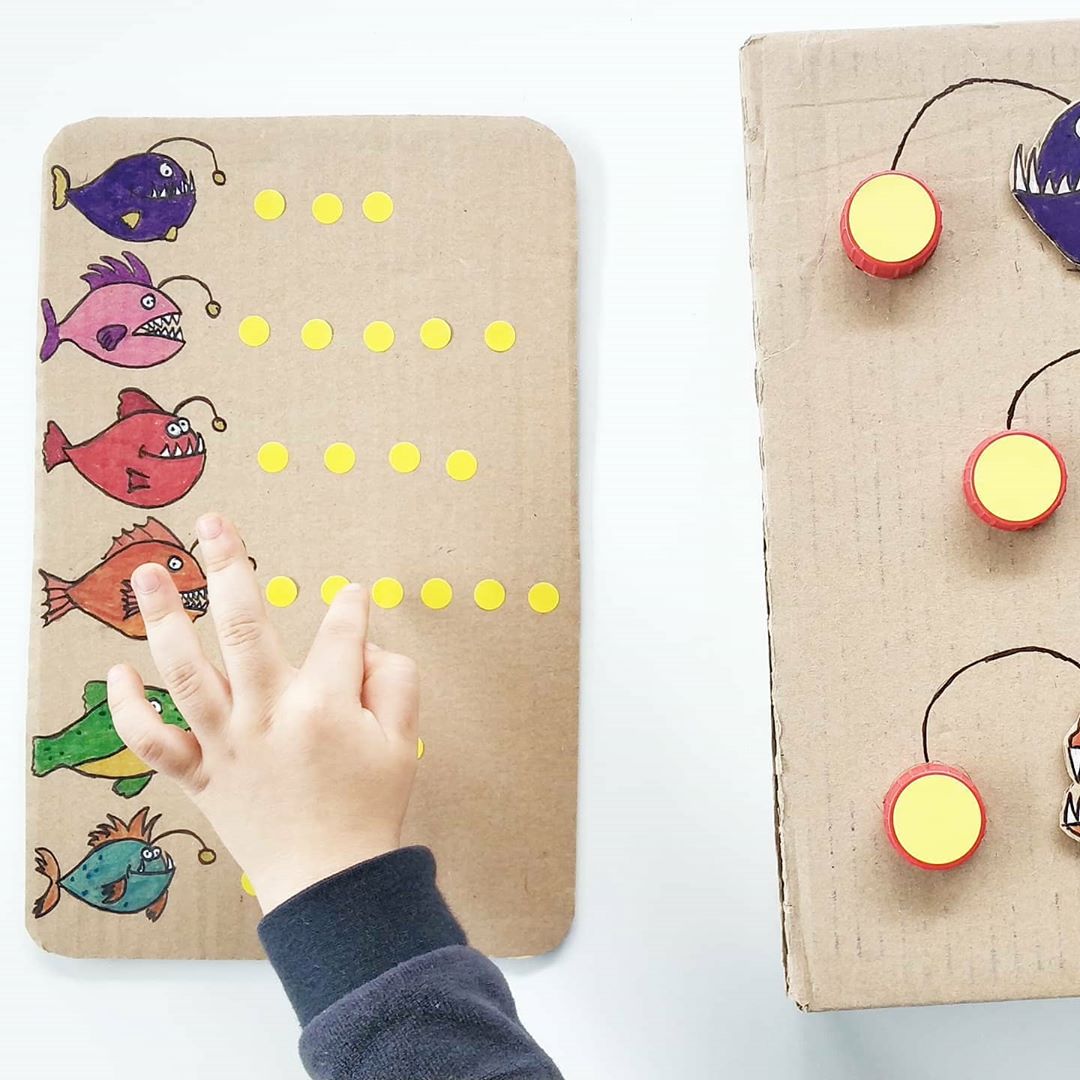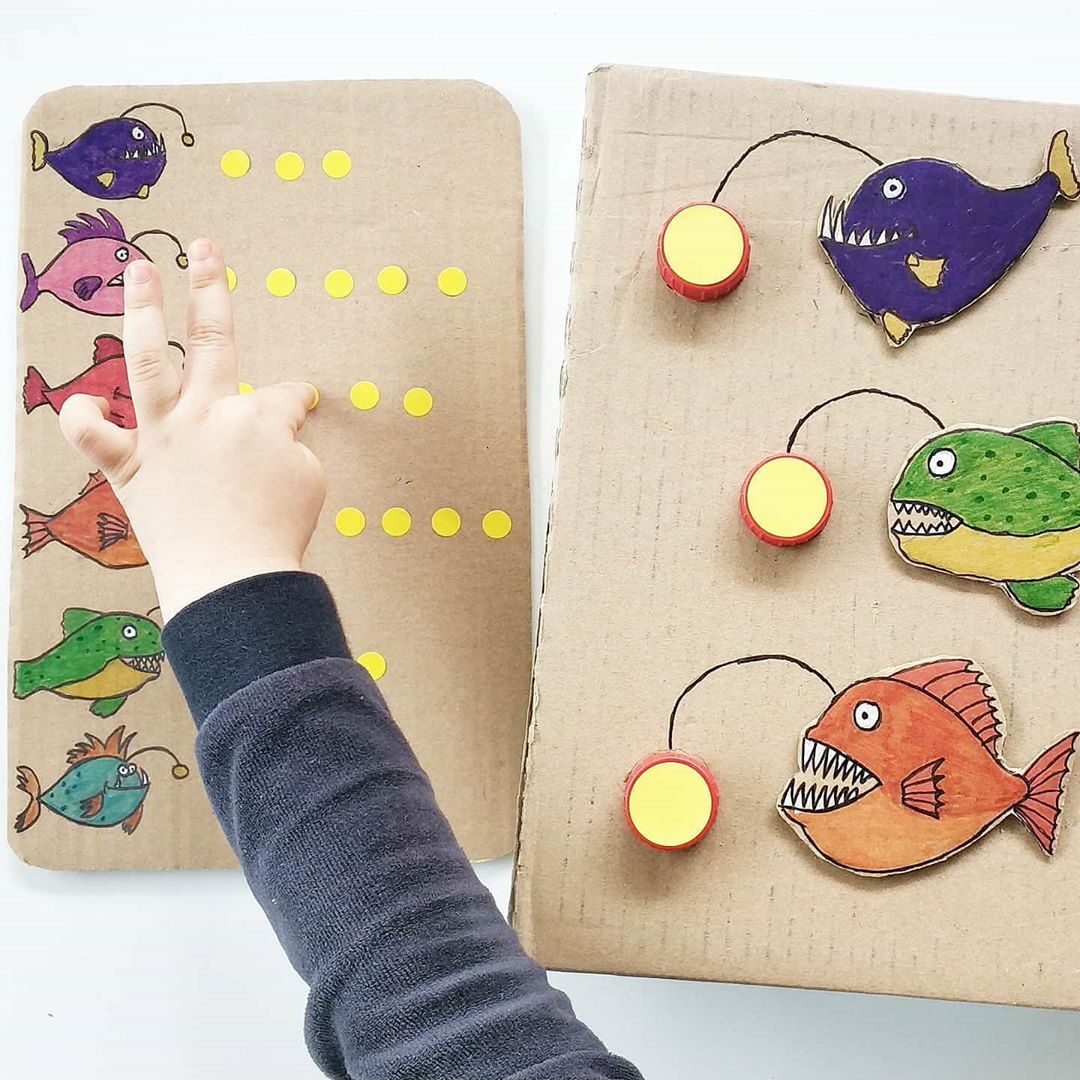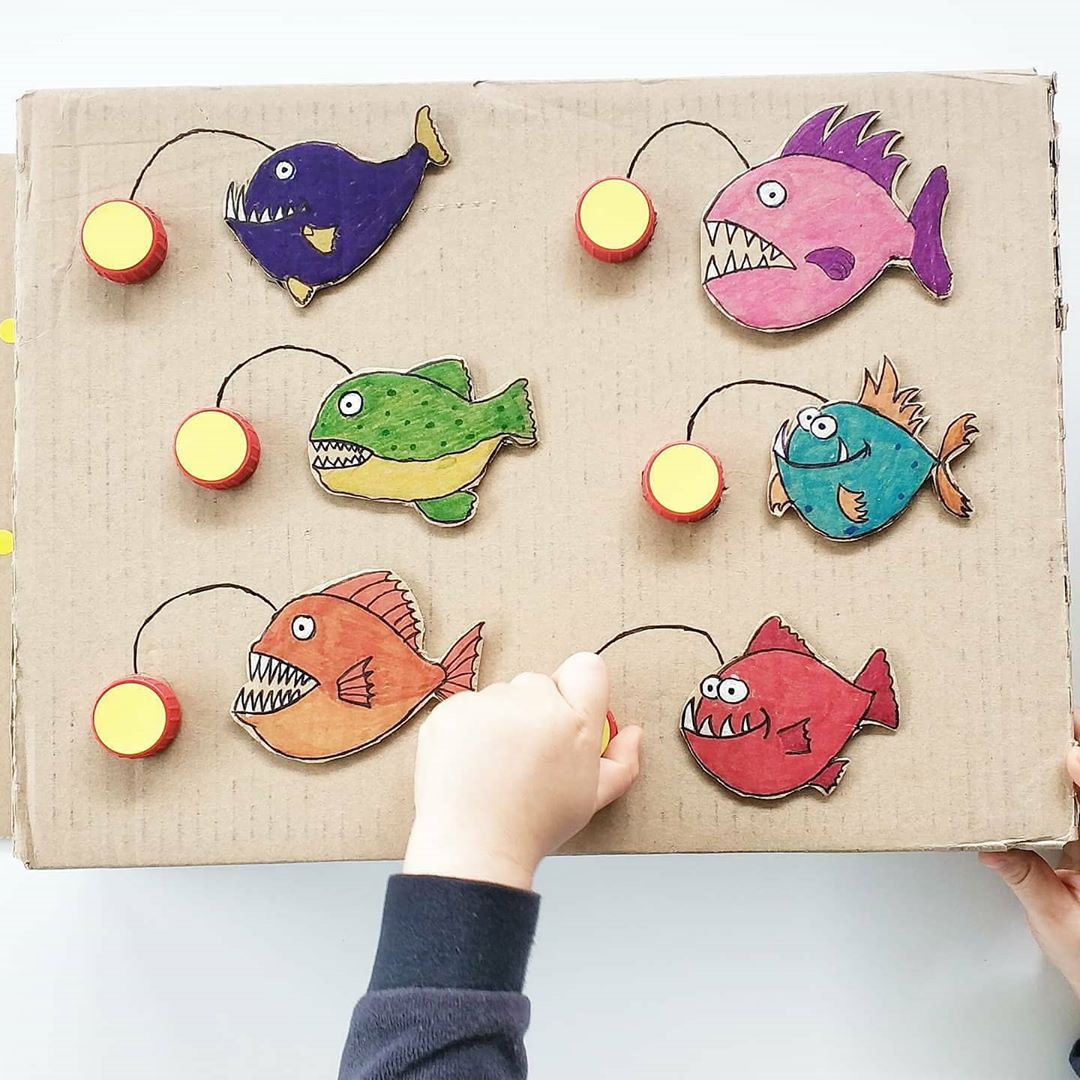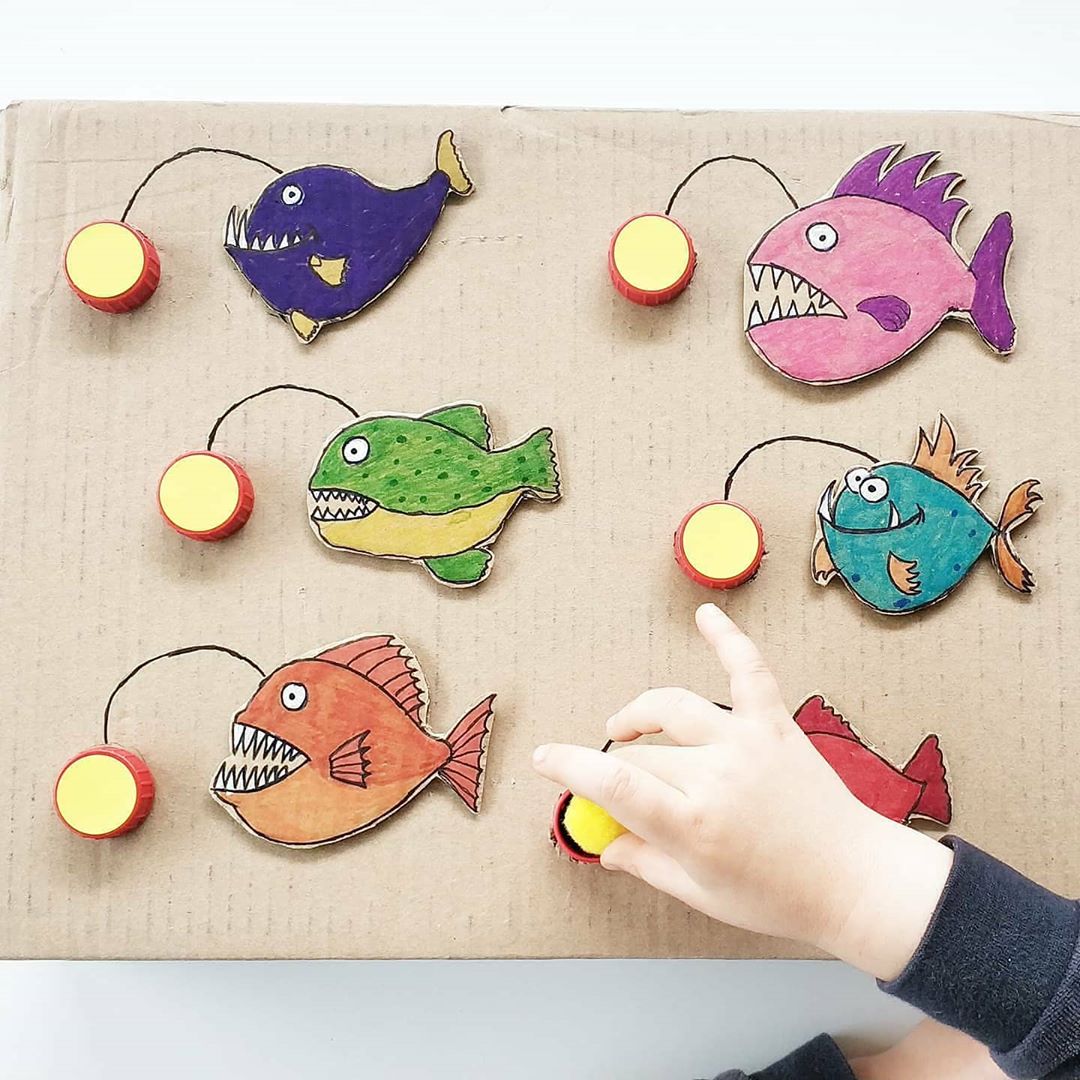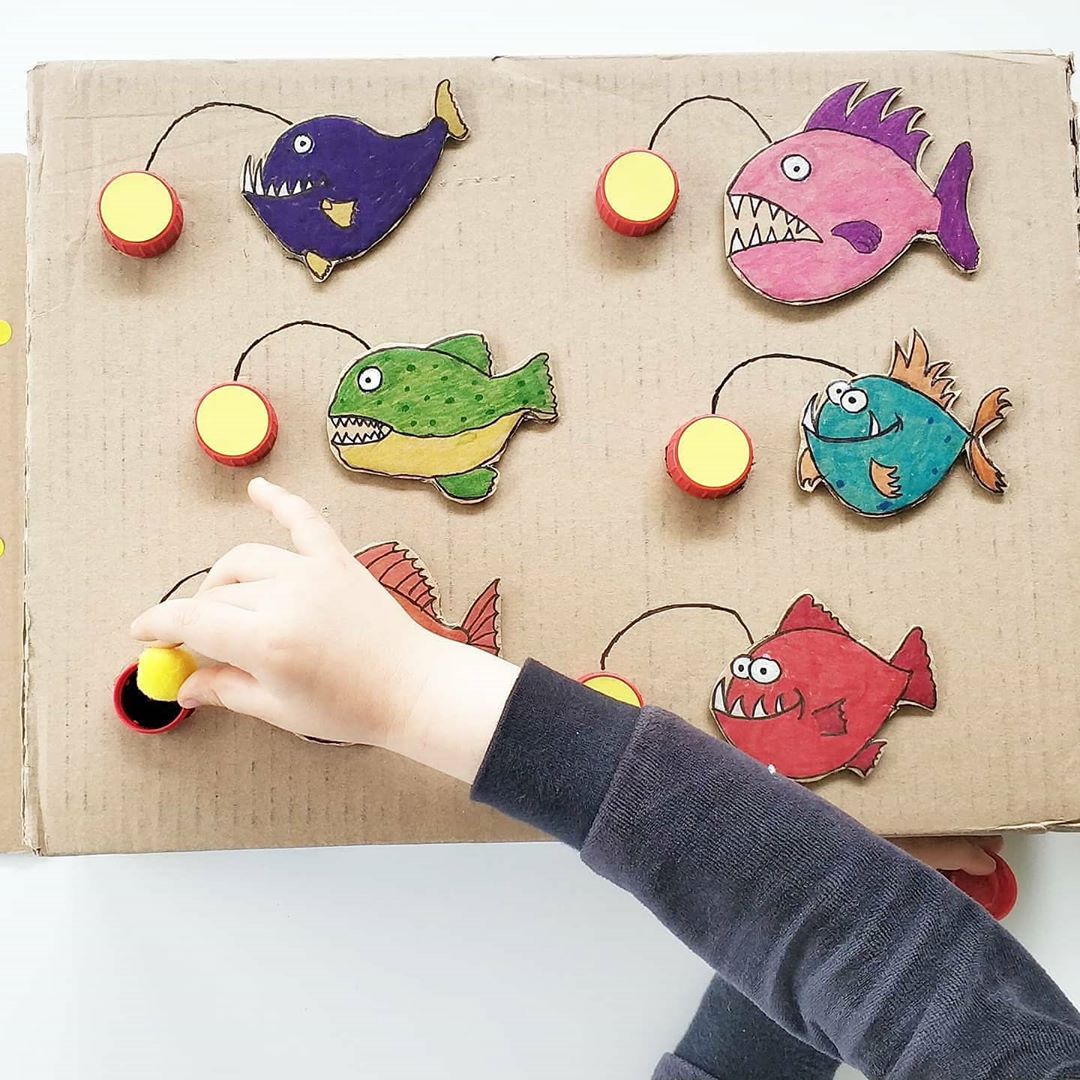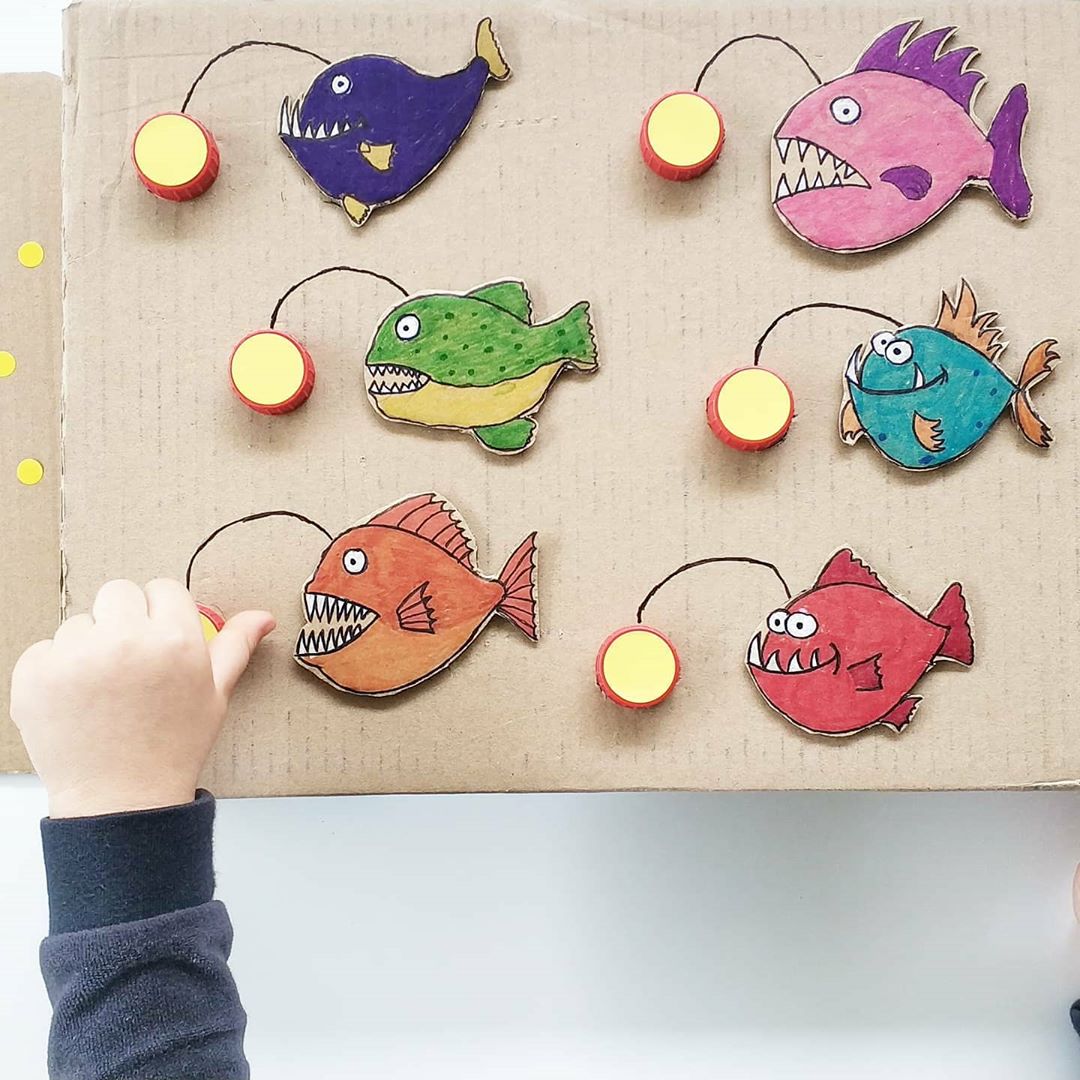 Fancy Fishes 🐟🌈
Fish with colorful scales are invited to our game today.Let's roll the dice, find the fish scales of the incoming color and place the fish in the aquarium.A game that improves visual perception, visual attention and visual intelligence.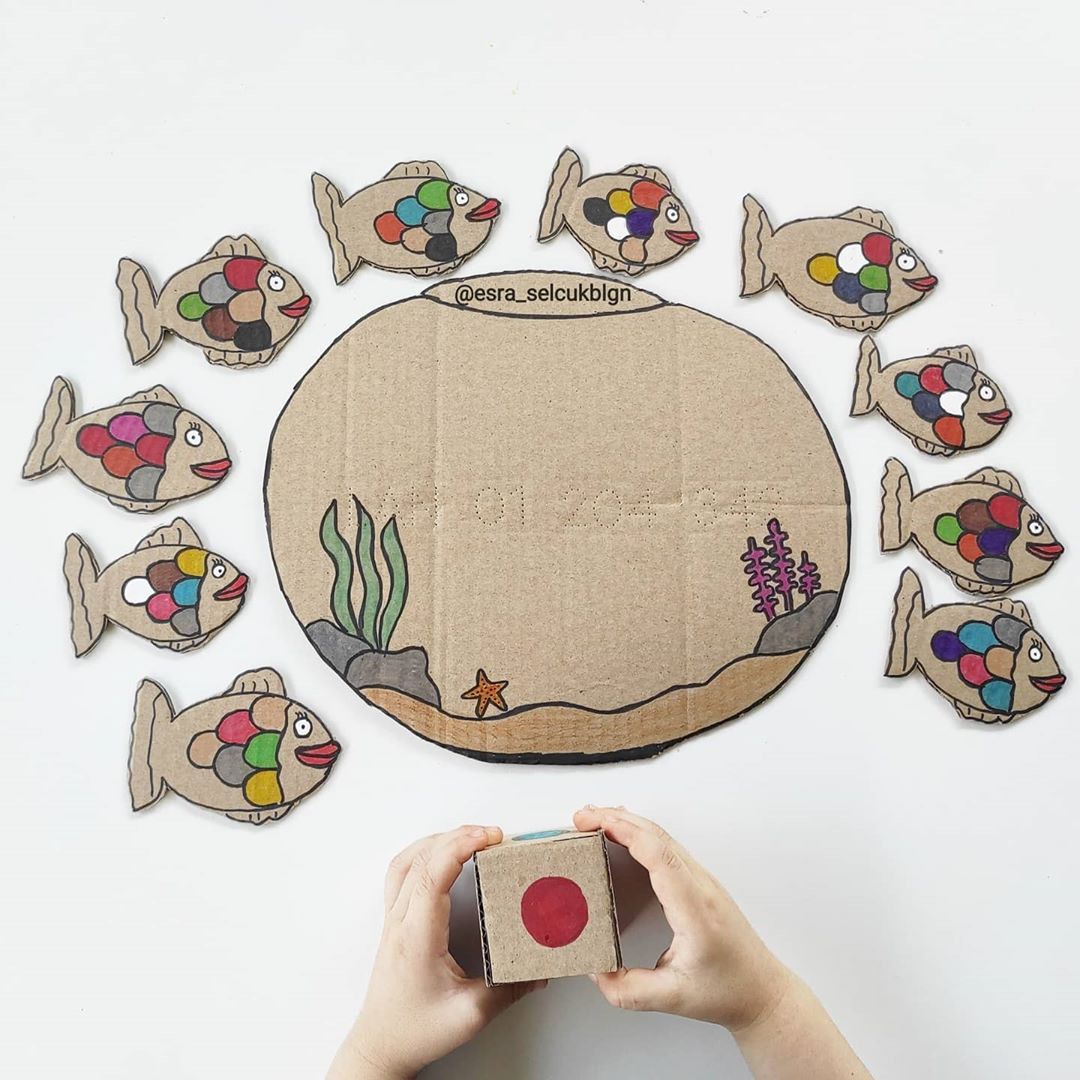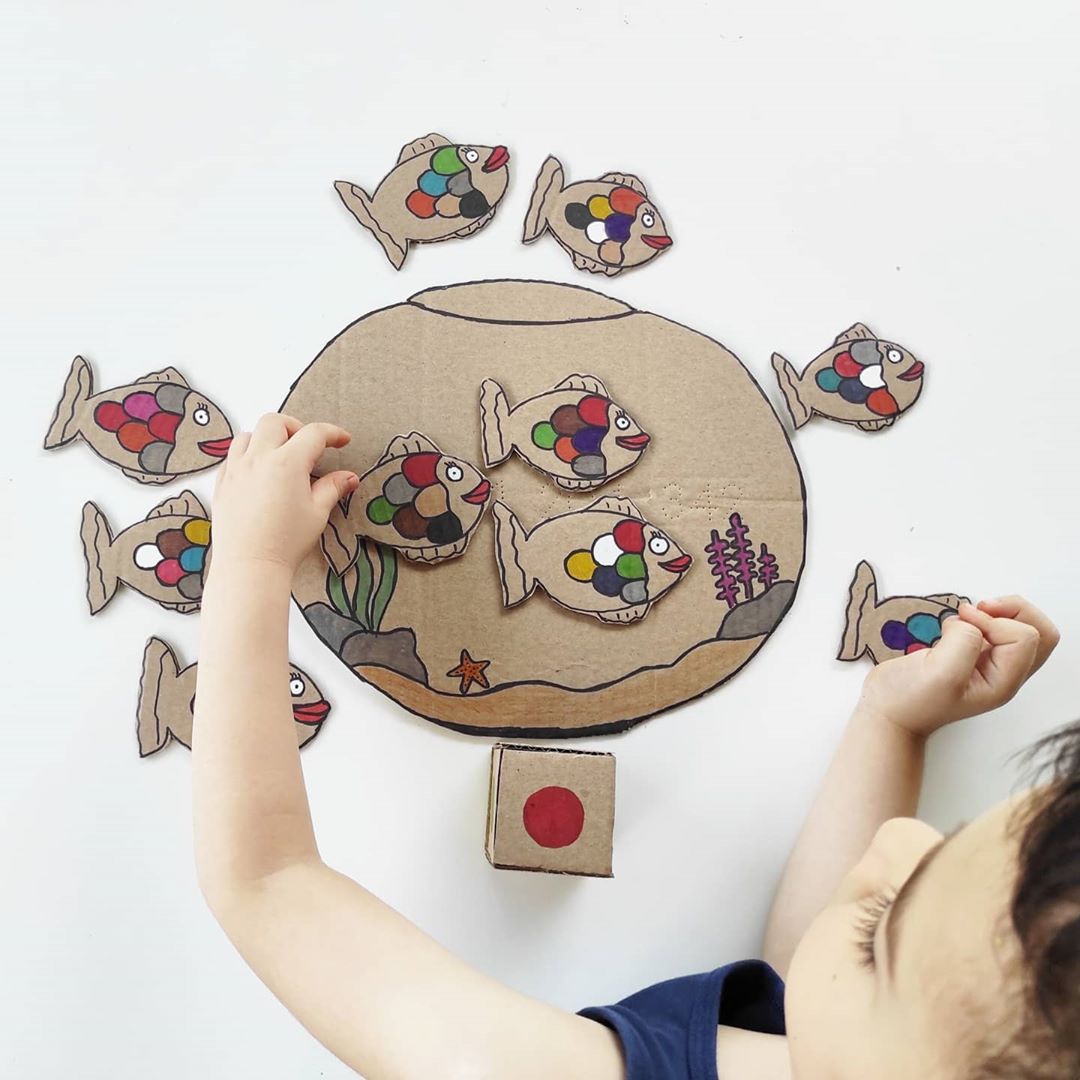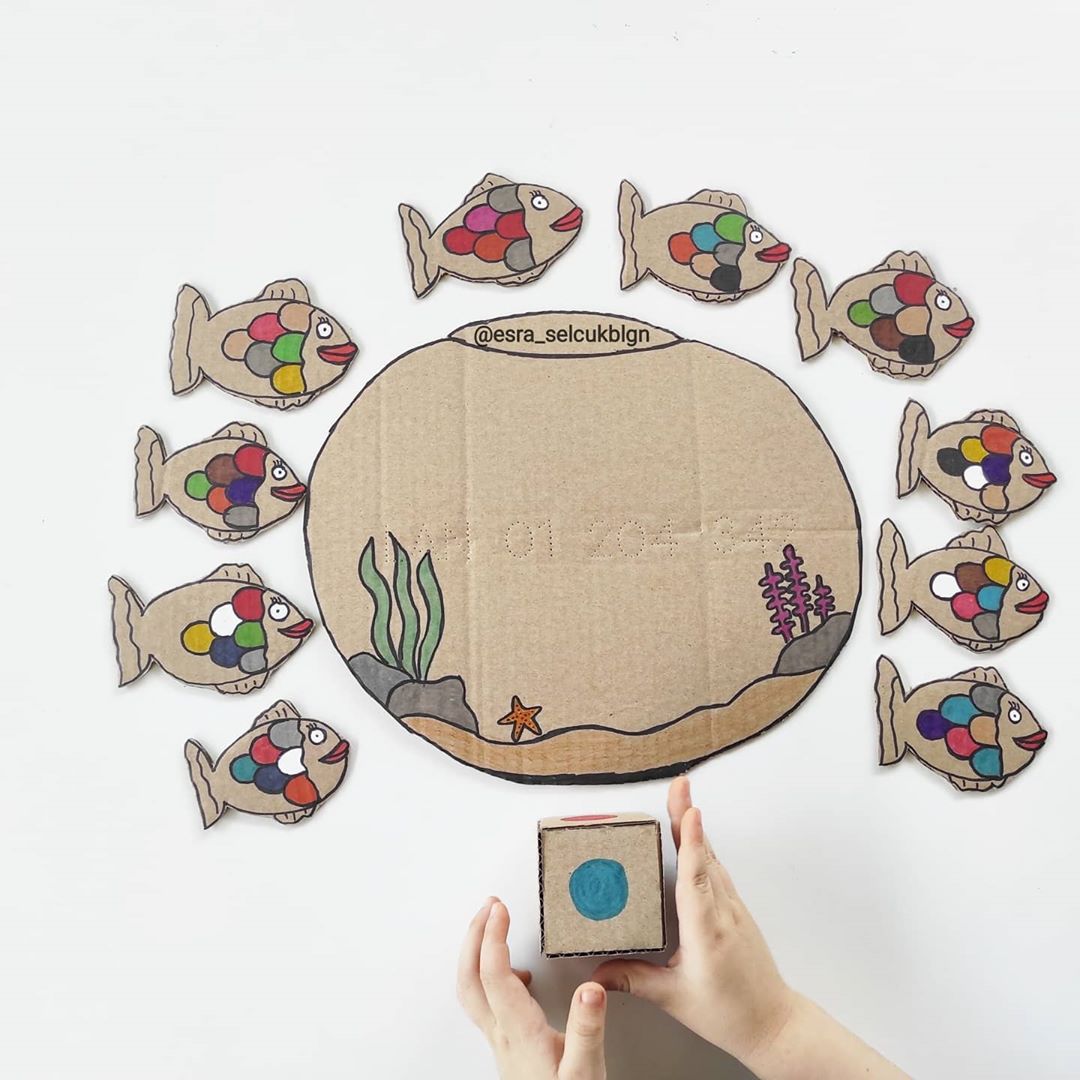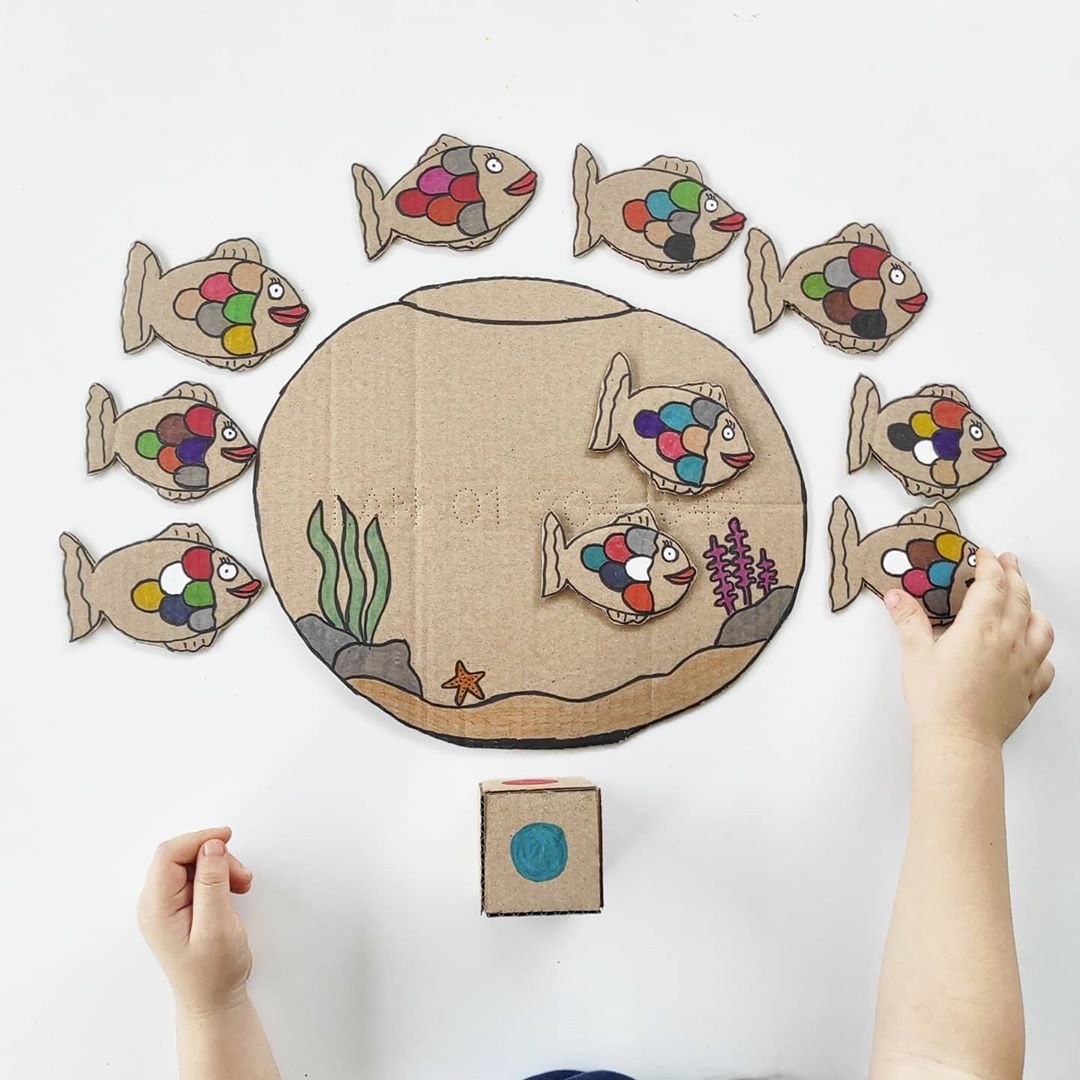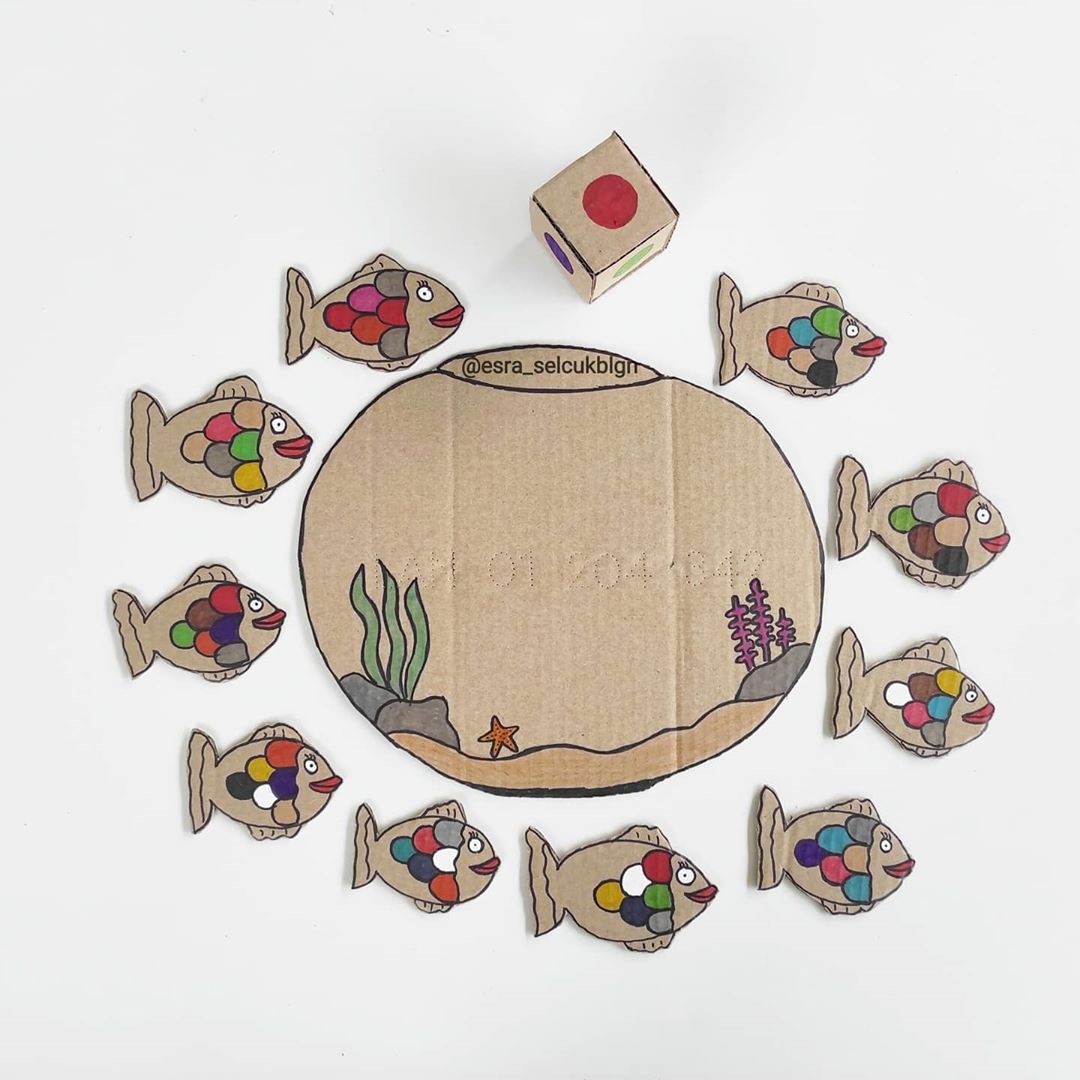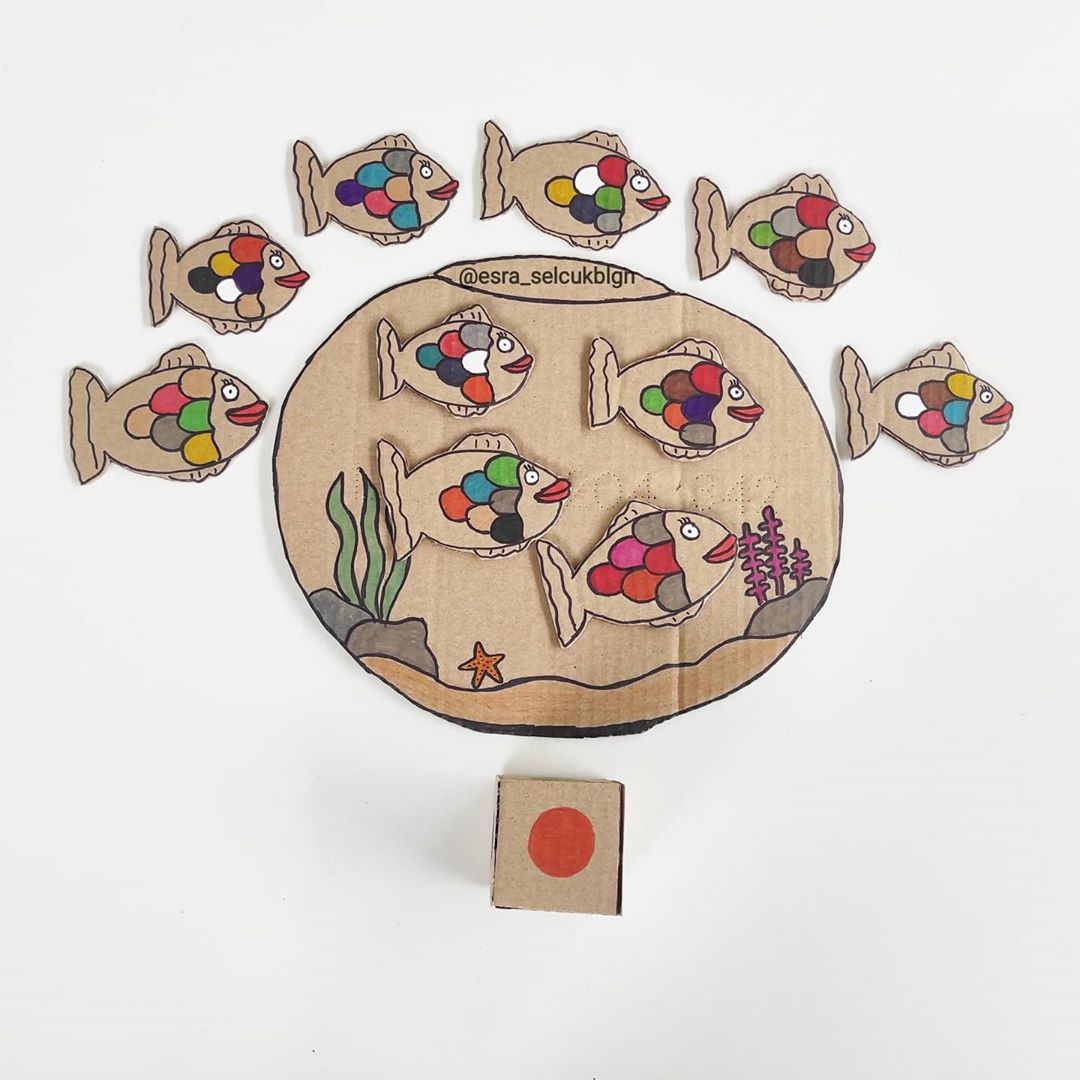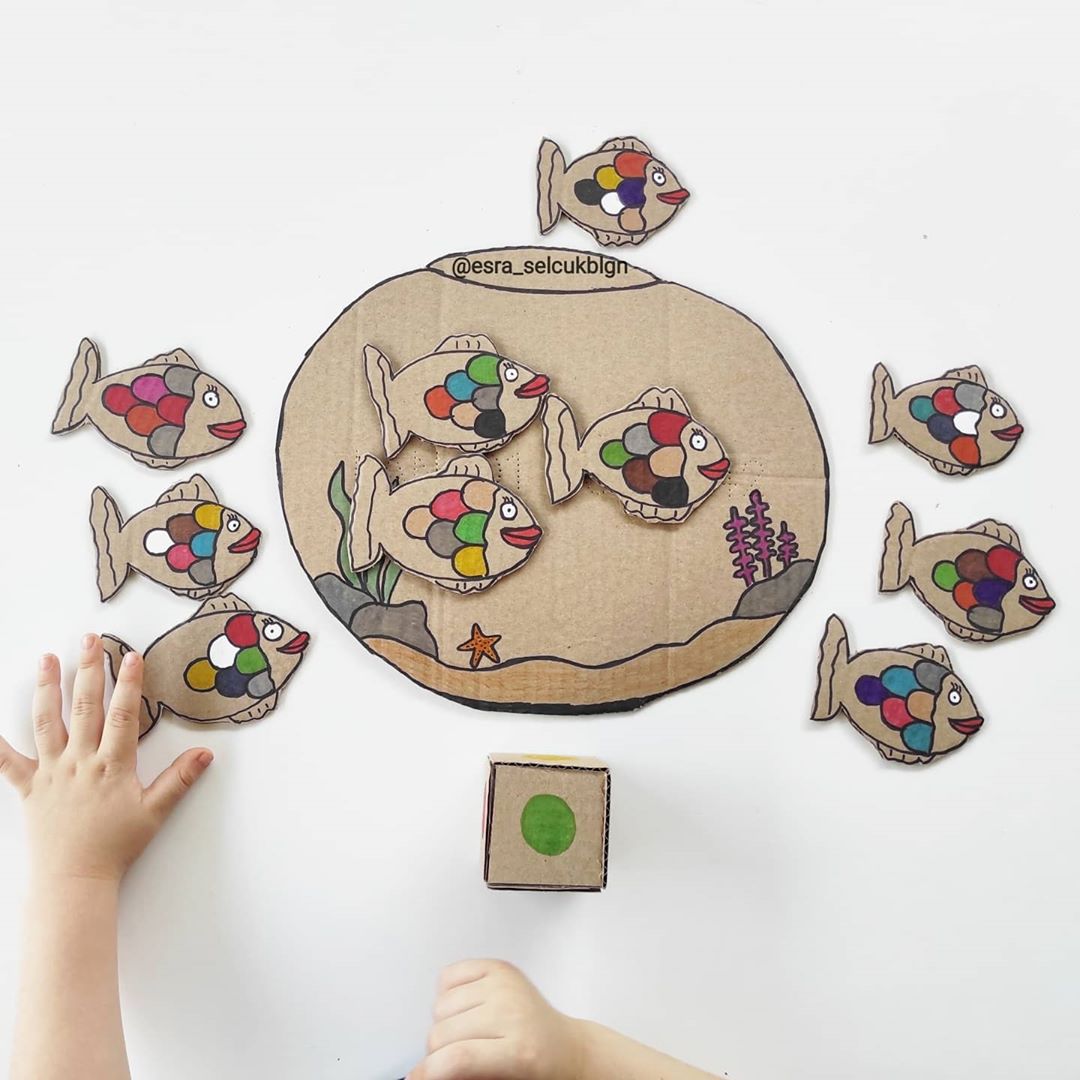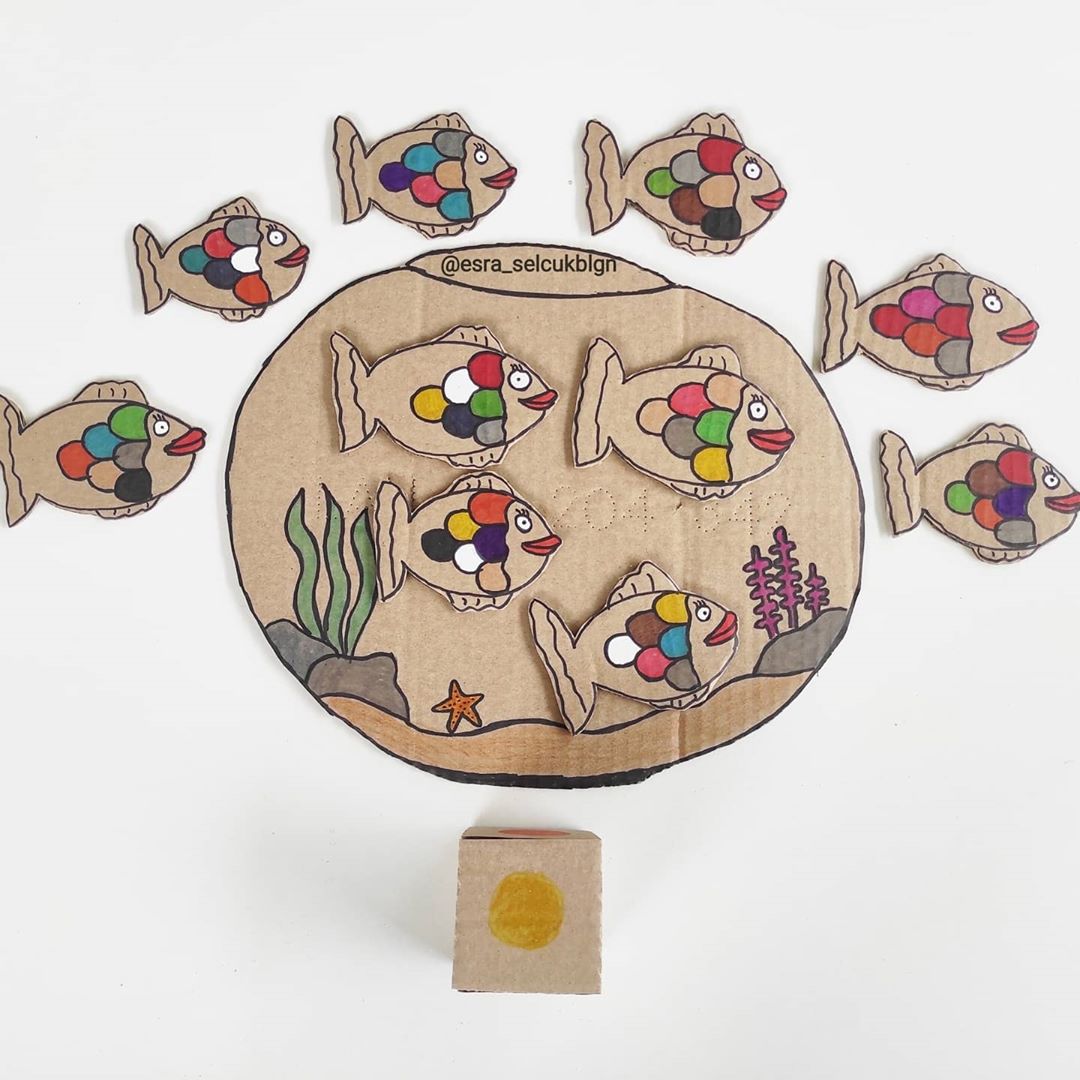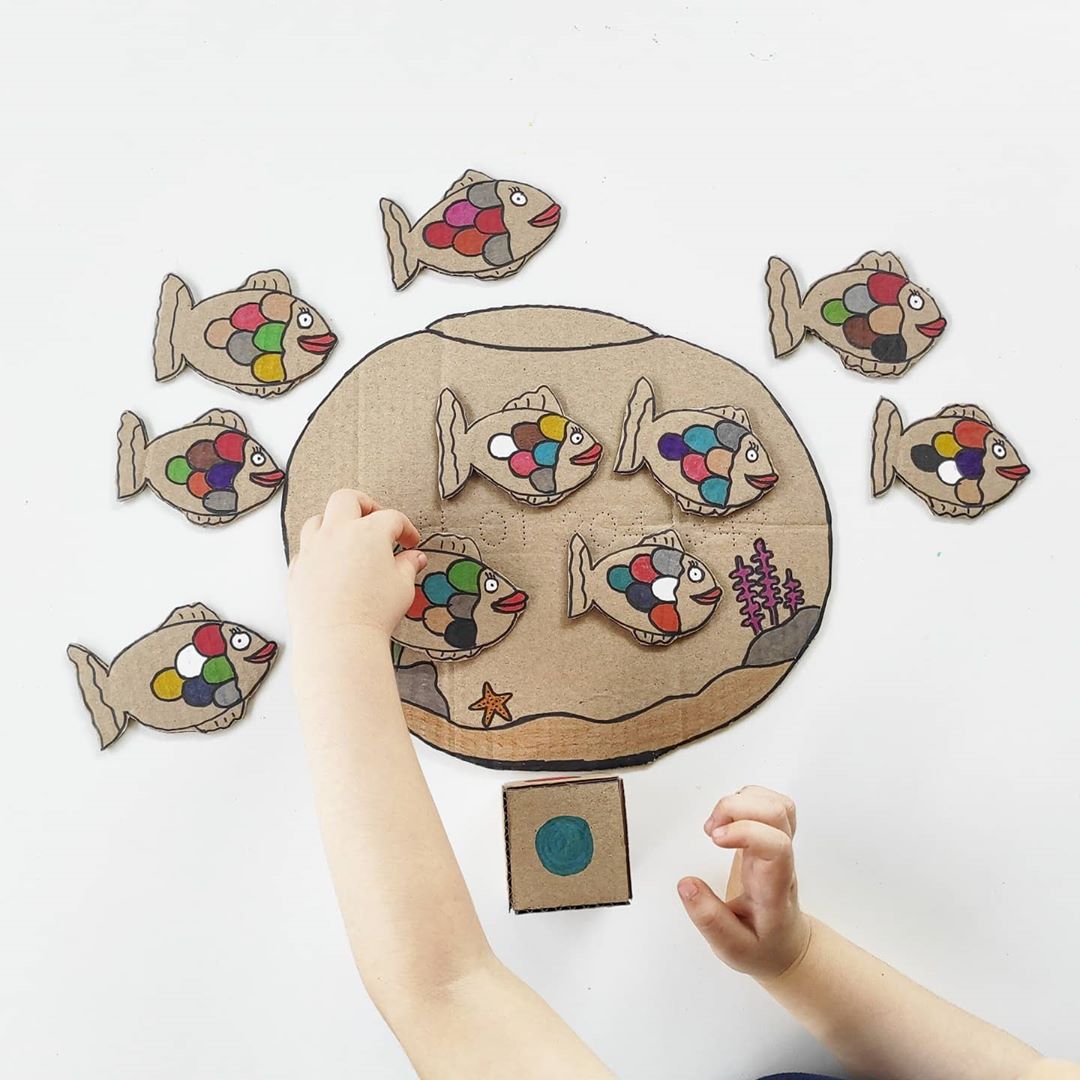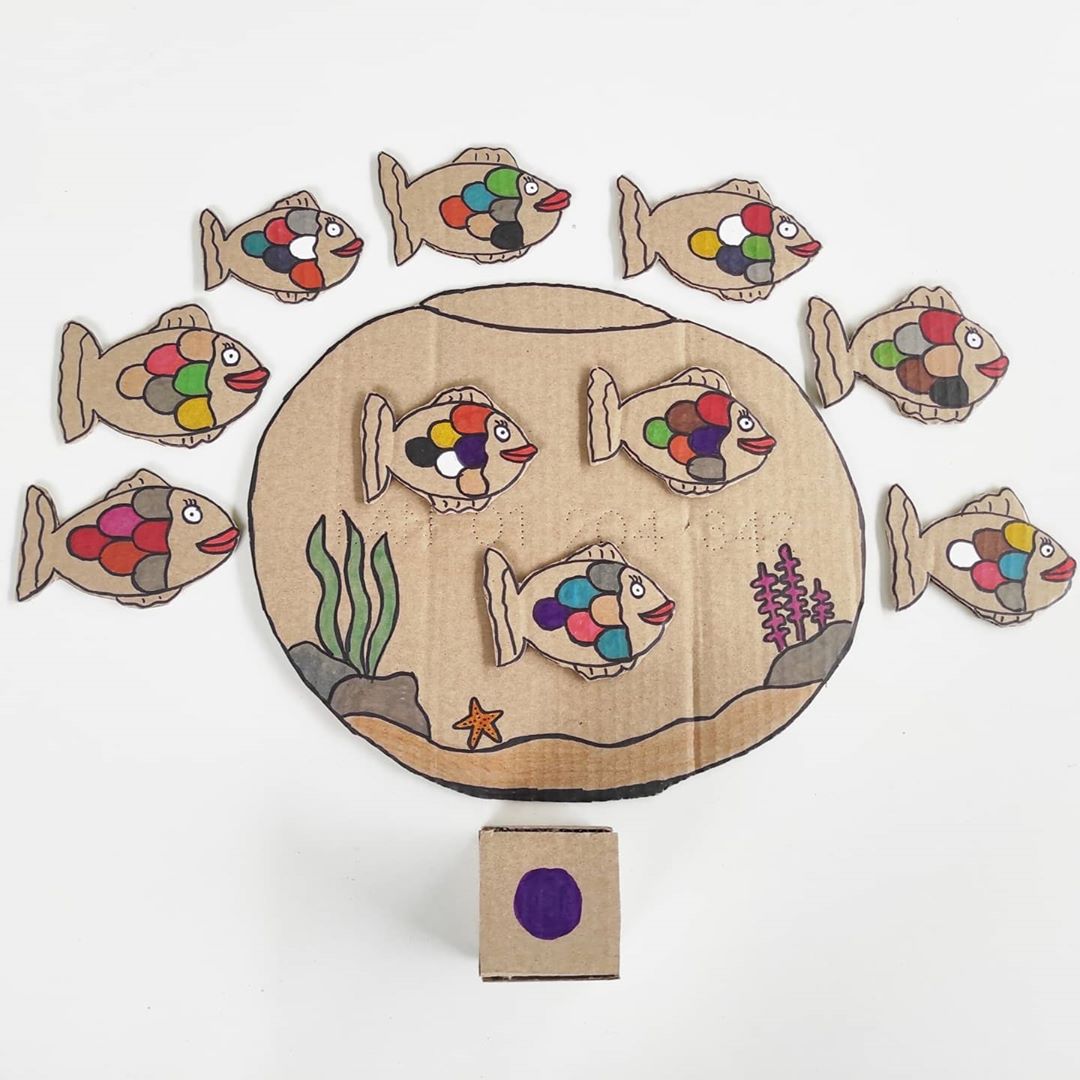 Rescue Operation 😉🐟
The sea creatures watching the fishes dancing in the rainbow show were watching them as if they were bewitched.The fish did not notice the net thrown by a fisherman into the sea with the enthusiasm of the dance and they were caught in the net.When the fisherman realized that something was attached to the net, he immediately pulled the net out of the sea, saw 6 magnificent fishes.He put the fishes in the bucket he brought with him.The fish are very sad because they are trapped in a small bucket and want to reach the sea again.
Here is the task of Ali Eymen begins here
Task;
Drill small, medium and large holes in the fishing bucket and remove each fish from the hole suitable for its size and throw it into the sea.Regaining their freedom 🐟
There are fun creative activities which dear mother prepares for her child at this page. We thank her so much again for her sharing. You can follow this handsome boy from the instagram page of @esra_selcukblgn. Have fun!