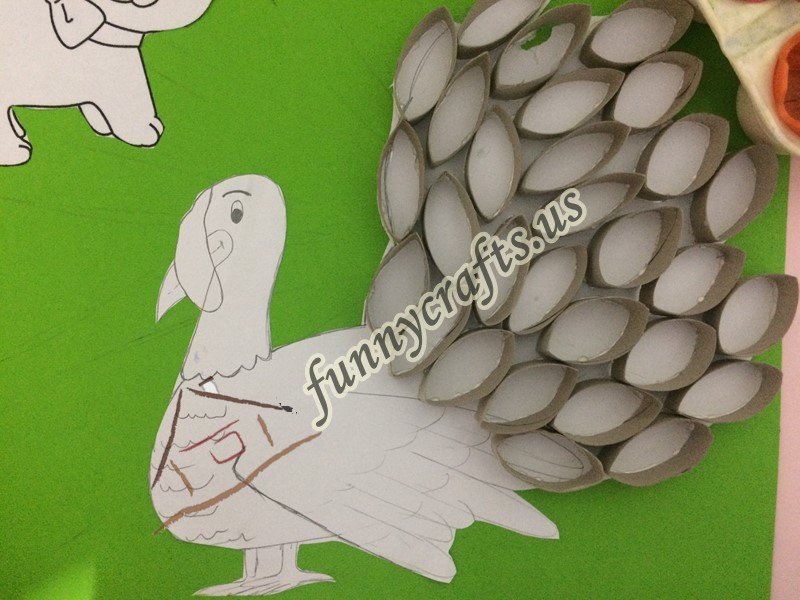 This activity we have made using toilet paper rolls has turned into an entertaining picture work. Sizes can make such activities at school at home and at home can contribute to visual intelligence of minors.
What you need:
Toilet paper rolls
Green paper or carton
Turkey,cat,lion,turtle printable
Glue/scissors and paints
Firstly, cut the rolls.And sticking it in the tail section of the turkey picture.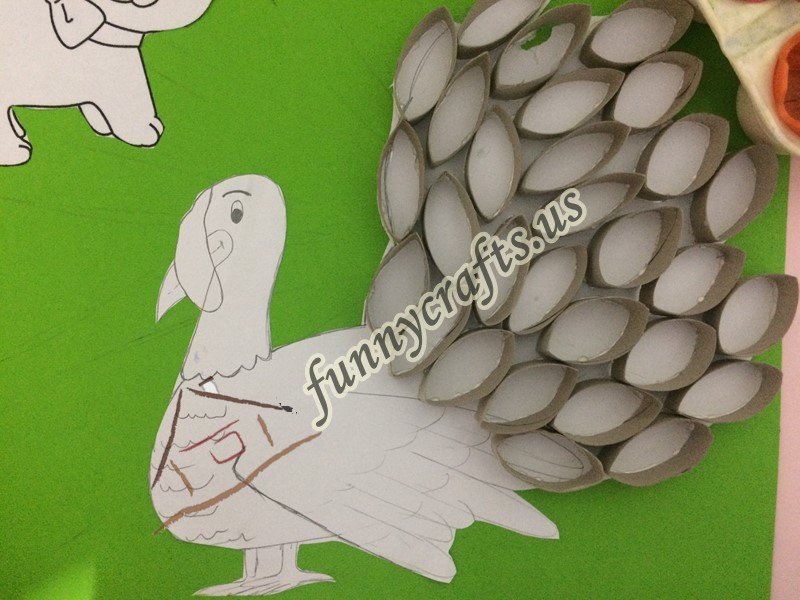 My daughter started painting turkey first
Now let's paint the tail in different colors.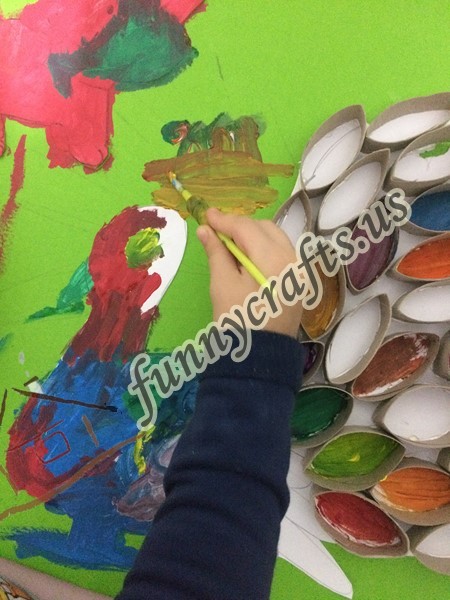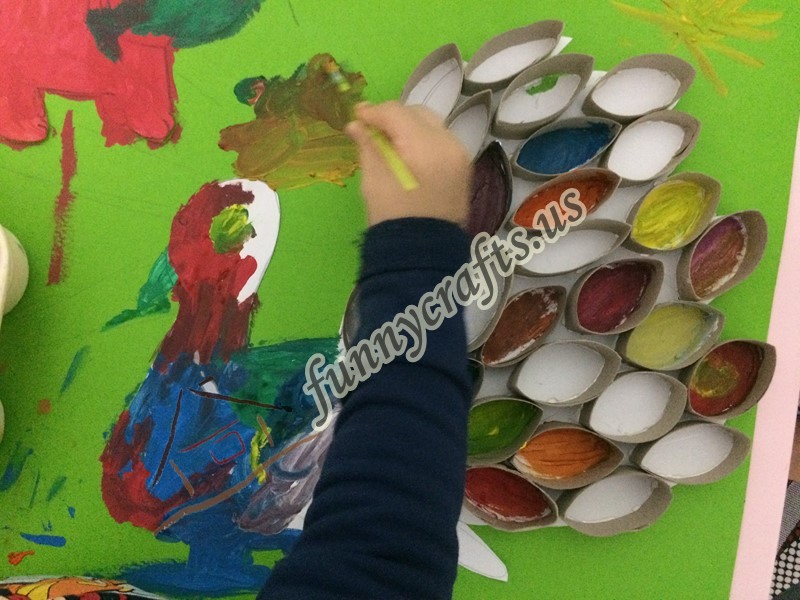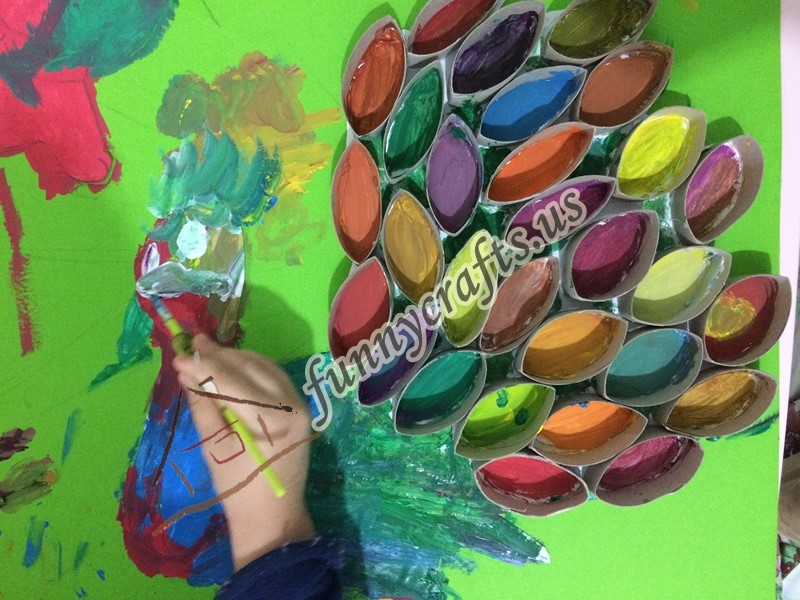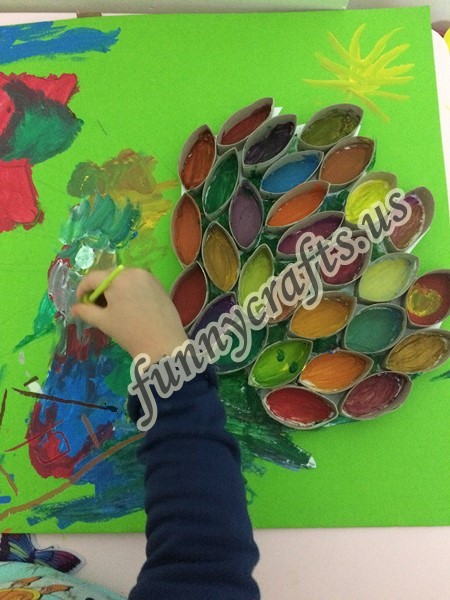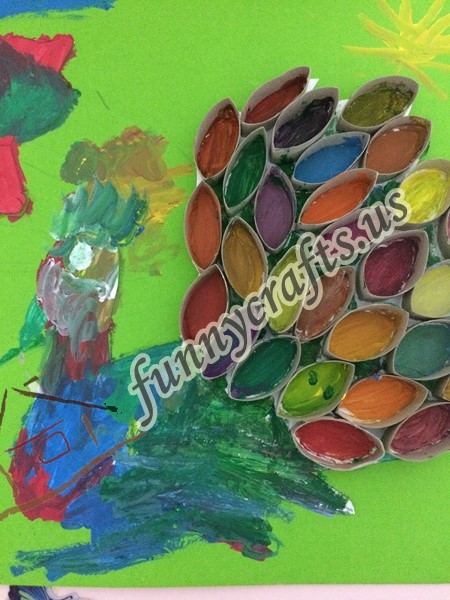 Is it a bad coloring?My daughter wanted to be like this. I did not interfere with her:)