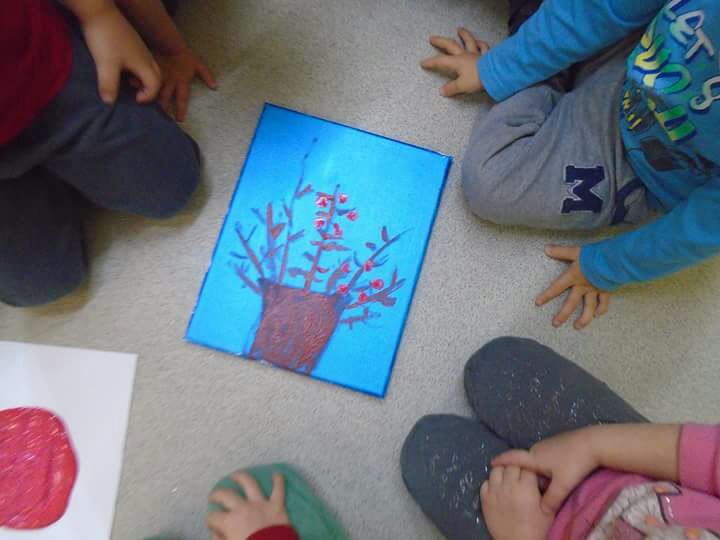 Preschool and kindergarten spring theme make plastic bottle print art activity
Spring tree bottle stamping group activity.!!! We taped outside a big roll of paper, mixed up some colours to make pastels & gave them one bottles.But they preferred red color. Then the magic began! They started by stamping some tree with the plastic bottles & then they decided that using their hands feels better & finally that painting with their finger print would be even better!
Finally,they made spring flowers on the tree.We used white tissue papers.Thank you my students.
Materials:
Plastic bottle
Paints
White tissue papers
Wooden board
Firstly, let's draw the tree and paint.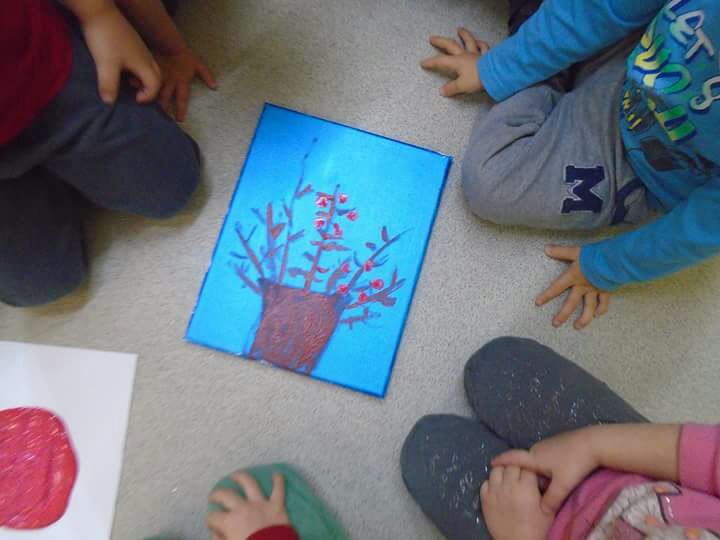 Now let's do our tree using the red color.
Everybody get small papers and we make flowers on the our tree.Spring flowers.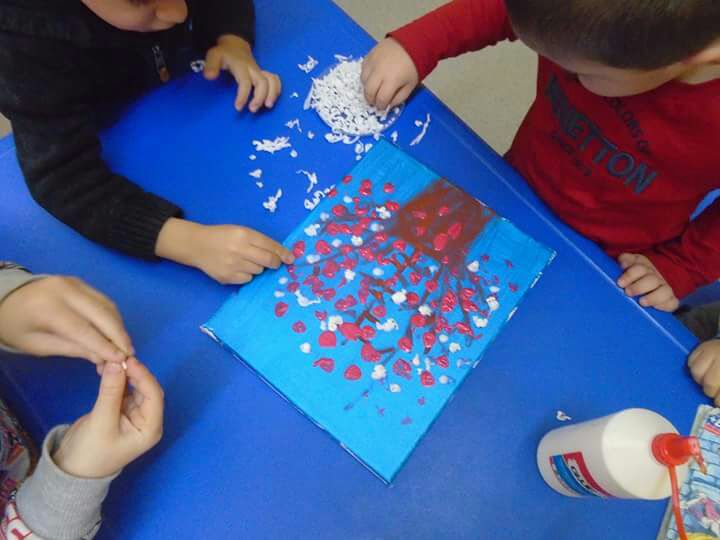 It's finally over. You should try it now.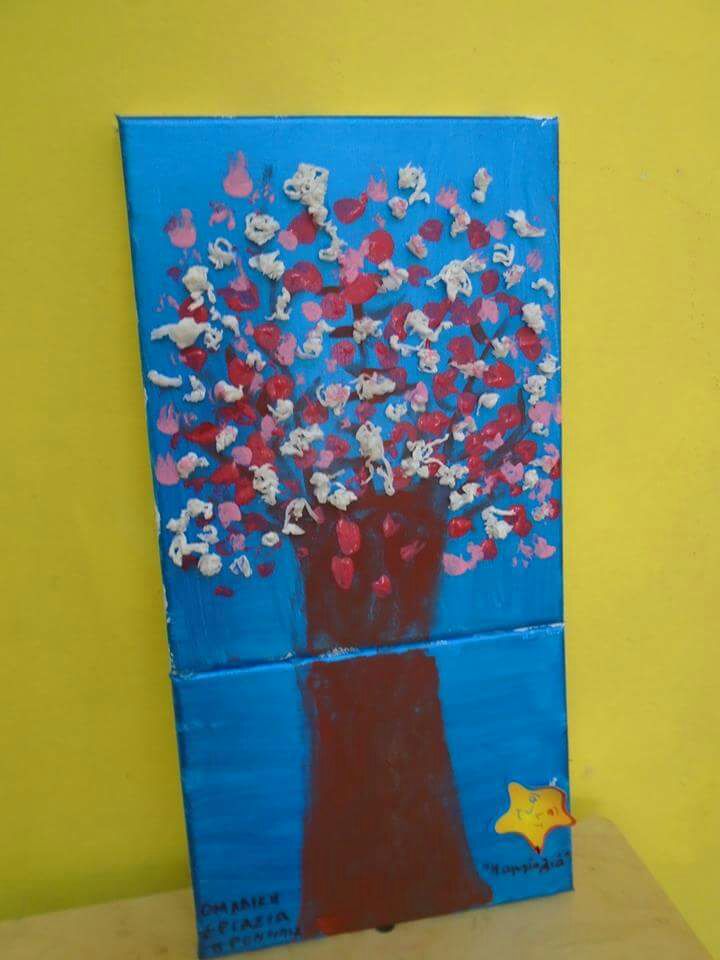 Have fun:)