Homemade fine motor material which I prepared for my girl
Because of that my daughter don't like to touch the juicy things, I have prepared this material in order to develop her fine motor skills and eye – hand coordination.
I added this material to the educational material part, because it really helps us in the view of development of fine motor skills. We have started from big objects to the small objects gradually as you can see in these pictures. We have proceeded from the simple one to the difficult.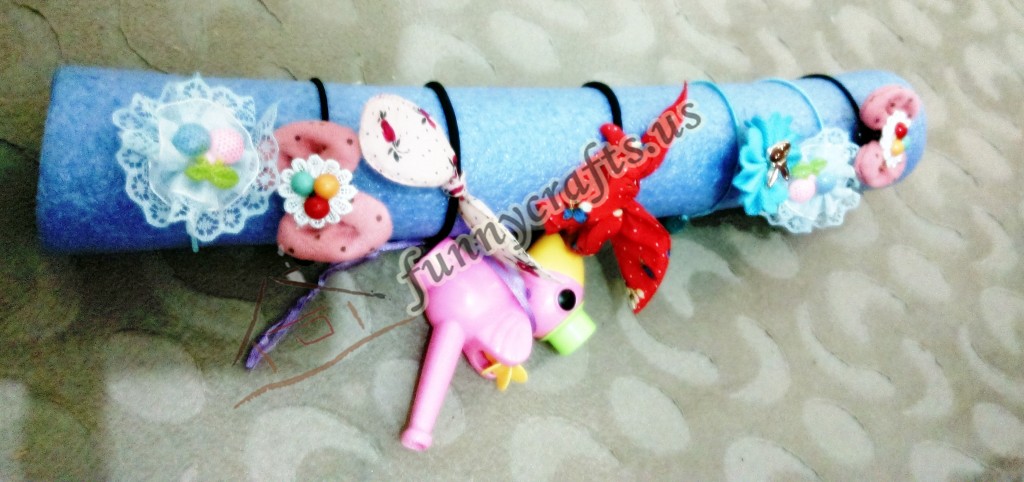 Production of the material is so easy. A stropor which can be found in the accessories shop easily are divided into twıo pieces, and you can stick them to the piece of wood by using silicon.
The activity of sticking with toothpick.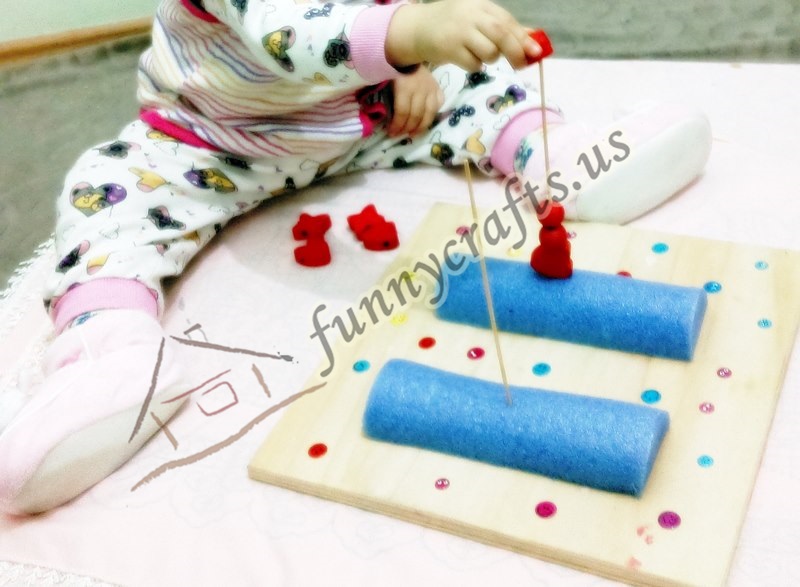 Colourful beads in relatio to colour theme.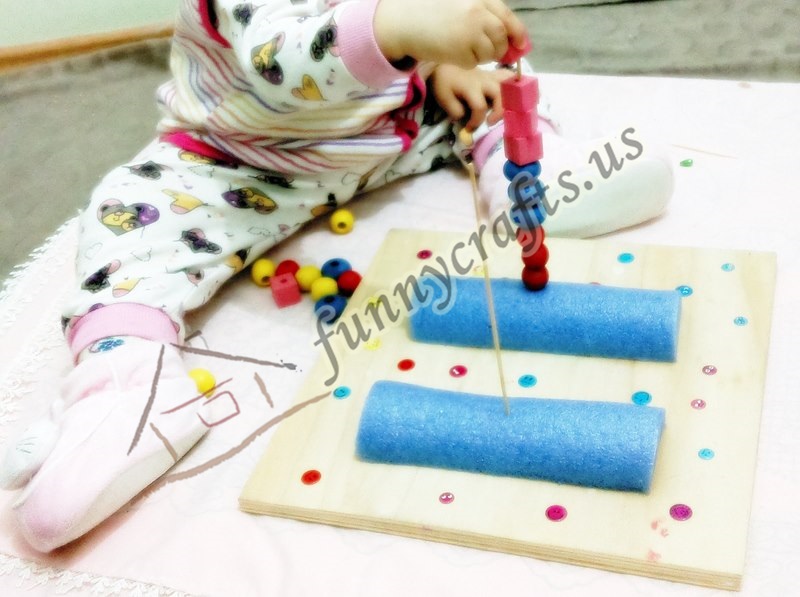 Colour grouping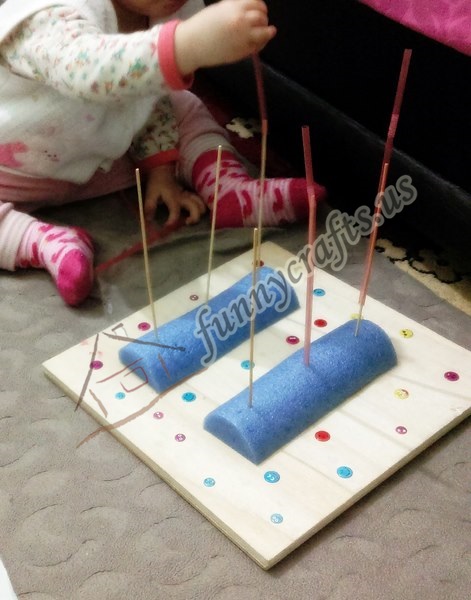 The activity of sticking with straw
The activity of sticking with macaroni.
The activity of getting with elastic ponytail holder.
We have painted macaronis and straws with finger print. Because we have learned the main colours, we have used only this colours. You can use the other colours.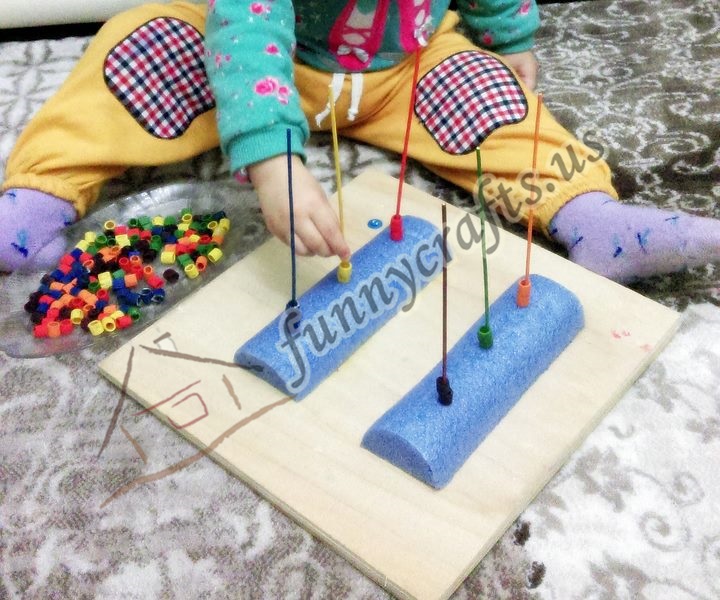 Again colourful macoronis and straws are used.
It is expressed that the motor skills are requiring usage of children's hand and fingers.  If hand– eye coordination of children are developed well, they can use them in a best way. If we eveluate the skills of daily life, we use these skill groups in oreder to do necessary things for our lives. The children who cannot use their hands and fingers in a best way have some difficulties in their daily life skills. Also, these children have some problems in their school life, and in hand writing. The lack of self confidence which the academic failure cause has a negative effects on social development of the children.
The attention is a skill and it can be developed from the birth. The follow of stimulus the power and period of focusing, comprehensionof relationship between the objects are so important contribution for children. Although a child is so smart, the attention is so important contribution. You can support your children's attention and focusing and development of fine motor skills with these activities.
However, the point which we cannot skip is that every child has different period of focusing and attention process. So we shouldn't compare them with another children. We can follow our children's concentration period which develops gradually with their ages and we can contributetheir developments with takinginto consideration their learning styles.
Have fun 🙂