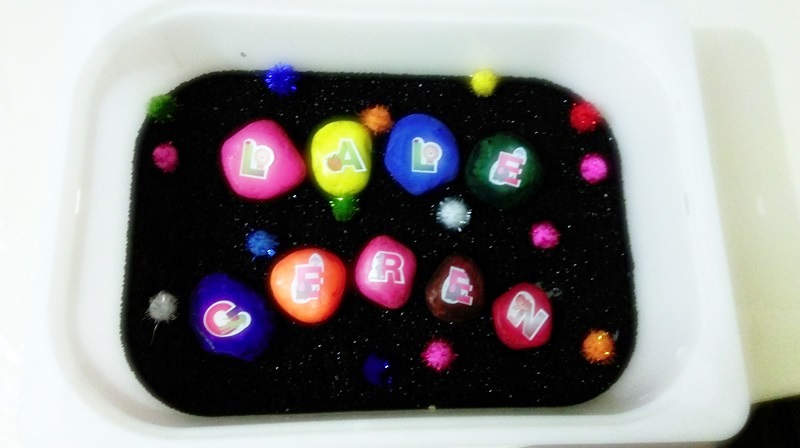 Stone painting art  activities for kindergarten
Stone painting is an activity that you and your children will enjoy a great deal 😊 Painting different surfaces will gain different experiences to children. 😊 In this activity, we combined the art of stone painting with name awareness activity.
 Art activities are exercises that help development of creativity and aesthetical sensitiveness. During art activities, interfering in the work of children (eg. giving examples, straightening the lines, oppressing, asking them to imitate the same) affects their process of being a productive individual. Their imagination and the development of independence feeling negatively. As a result, their dependency on adults increases and their will to express themselves freely is inhibited.
To state briefly, art is the most important tool of individuals in emotional expression, getting to know themselves, developing their personality and becoming socialized. Social and emotional gains supported by art education from preschool period, desired art knowledge and skills should be considered as future wealth of children's abilities that will develop throughout their life and their point of view to fine arts.
For this, you should observe your children well and determine in which branch of art as painting, music or dancing they are happy. Then, you should supervise them in their development in this art branch by preparing activities that are proper for their age and development by taking their individual differences into consideration. If we move on in this way, we will not force our children to work on a branch that they do not love and it will not affect their self-confidence negatively.
The most important thing is that our children proceed according to their own skills and wishes.
Materials:
   Acrylic paints with different colors
 Stones
Transparent nail polish
 Brushes
Letter stickers
Leftover materials to pour the paint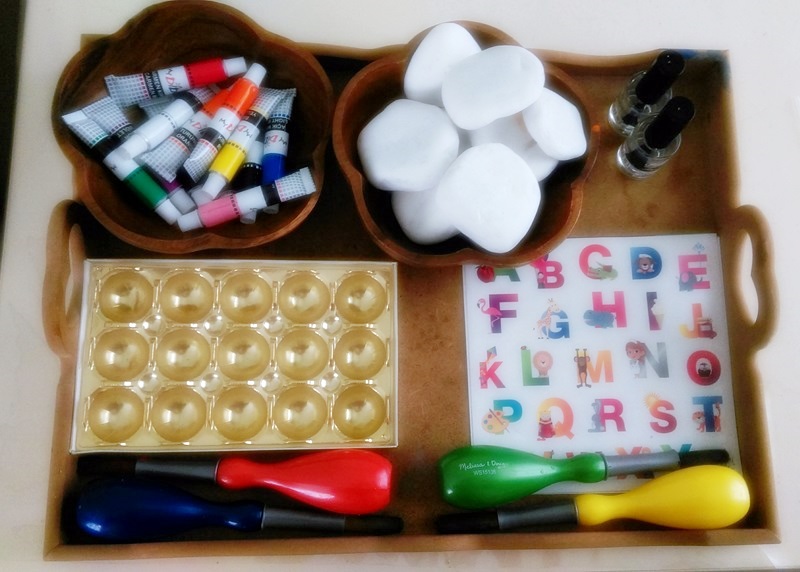 Gains:
Sense of aesthetics
Creativity
Development of fine motor skills
Hand-eye coordination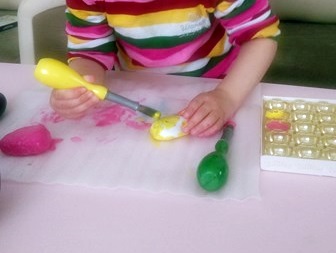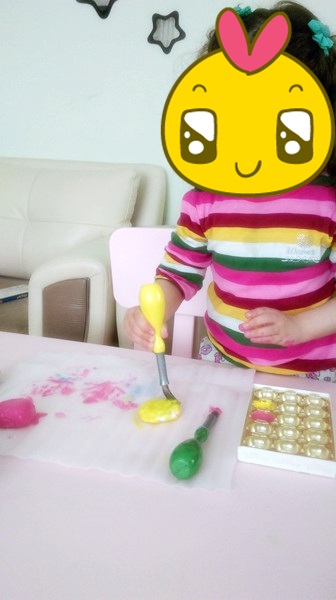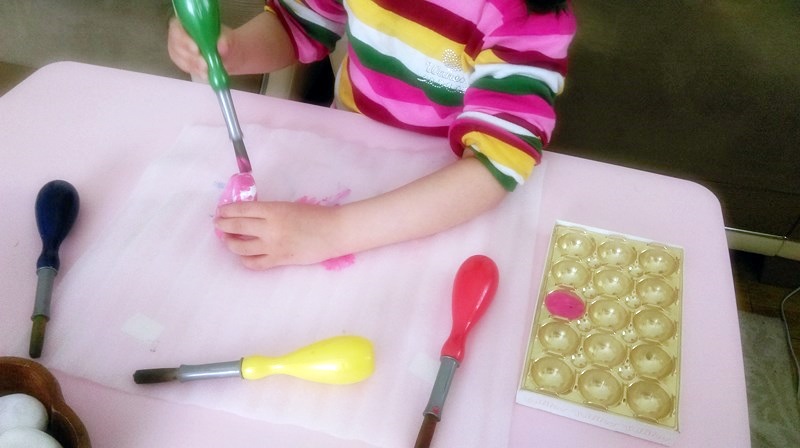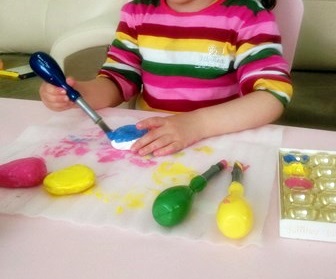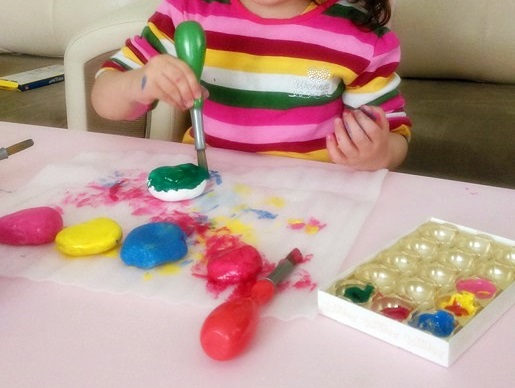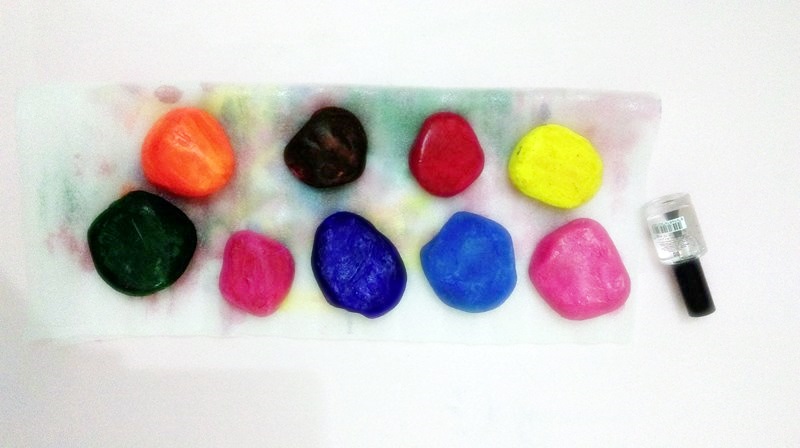 First, Ceren painted the stones with colors that she wished. After the painting process ended and the paint on stones dried, we used transparent nail polish to give them shiny look. You can also use varnish.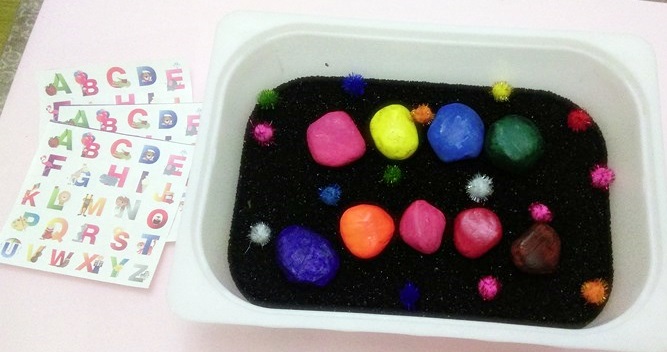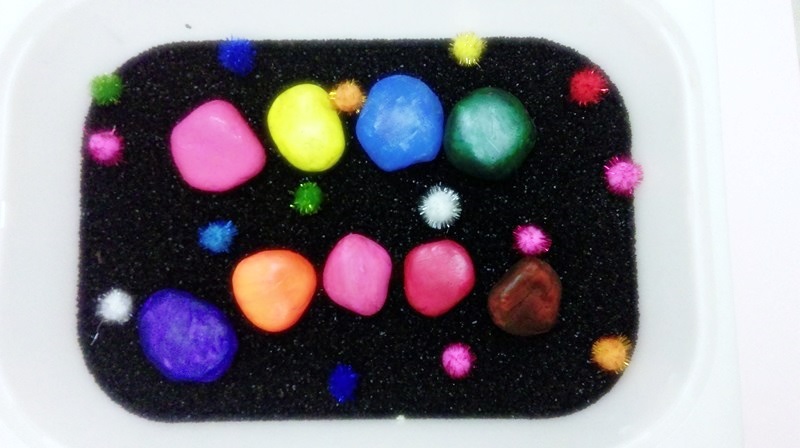 Afterwards, we used stone painting activity to support another activity. We put black aquarium sand in a container and placed the stones that we had painted before. We tried to give it a different appearance with colorful pompoms. It turned into an enjoyable activity which also supports sensory development 😊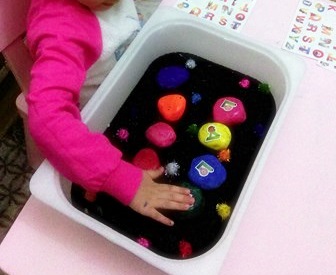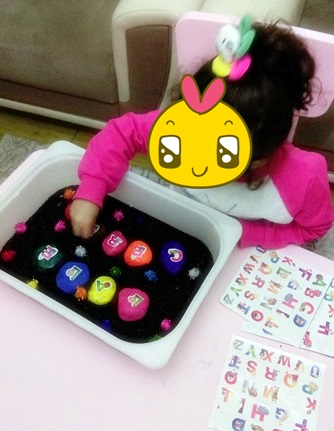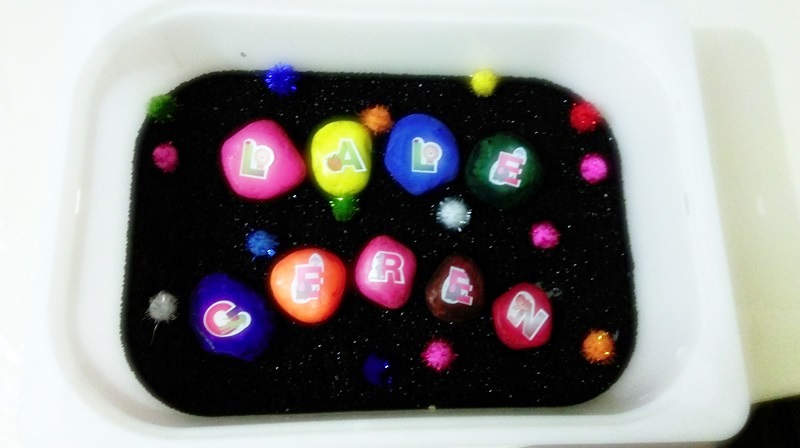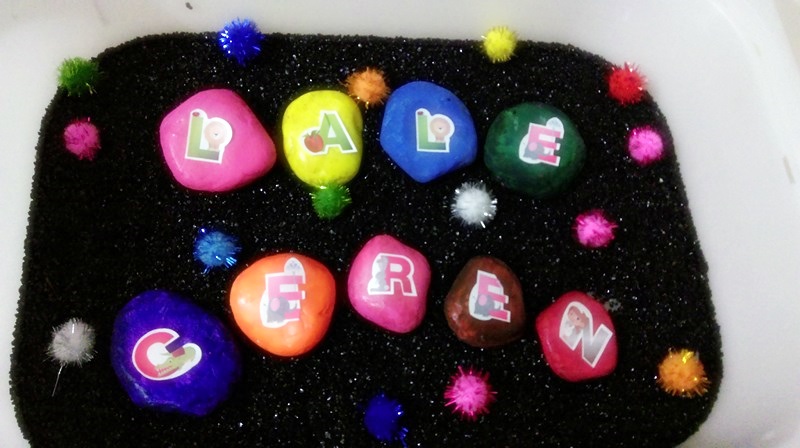 She found the letters of her name among the stickers, placed them on the stones respectively and completed her name 😊 We had a lot of fun, you also must try it 😊