Castle craft for kids
As teachers, we act with the idea of shaping their futures.
Creative students who think and who can produce practical solutions will form the future world.
As you know, projects are made and exhibited at the end of the term at schools. We try to enrich our followers' world of thought by sharing these projects with them.
There are handmade-practical and cost-efficient activities below.
Please follow us…
Our cardboard box fairy and dragons castle is dry and ready.The fairies and dragons are moving in.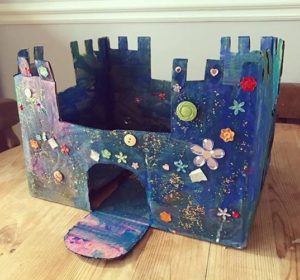 The kiddos had so much fun playing in our castle.
Reading castle.Made by a very crafty and creative man who designed and created it all himself.All I did was add the vines.