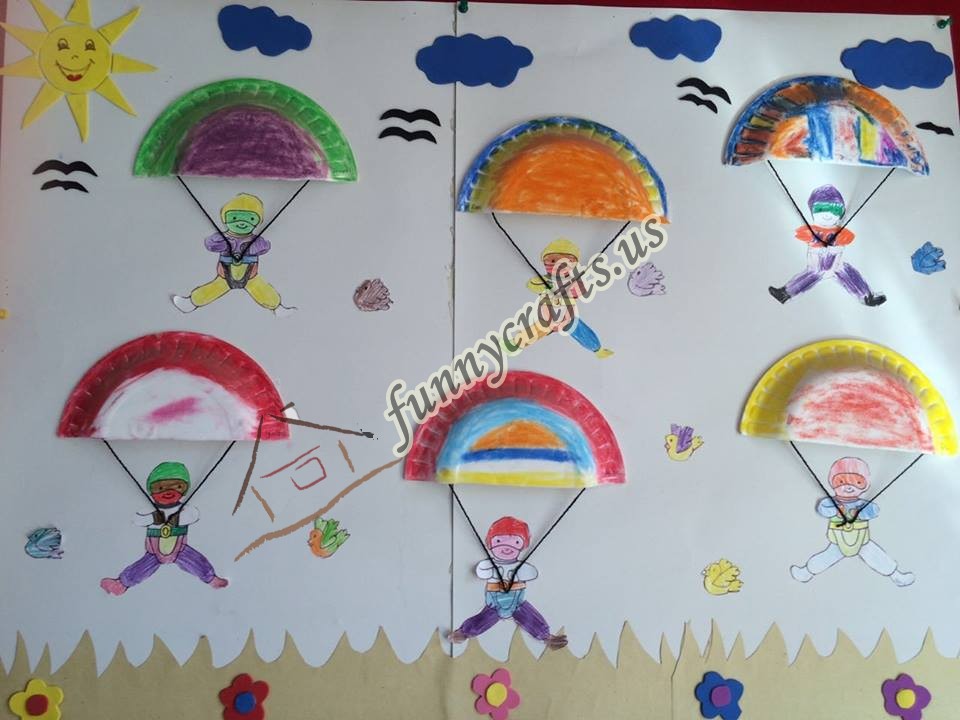 How to make a paper plate parachute crafts
Flying objects such as airplanes and helicopters attract the attention of children everywhere.
Do you know a child who don't say , "woow plane is passing by" when you see an airplane? We do not know.
Even from time to time we adults react to such seeing airplanes.
We also thought that if our children have such an interest, why we do not use it properly?
And we found our activity. We will go out today. We will make paper plate parachute with our children. Before the event, you can show photos of the different objects flying to attract your children's attention.