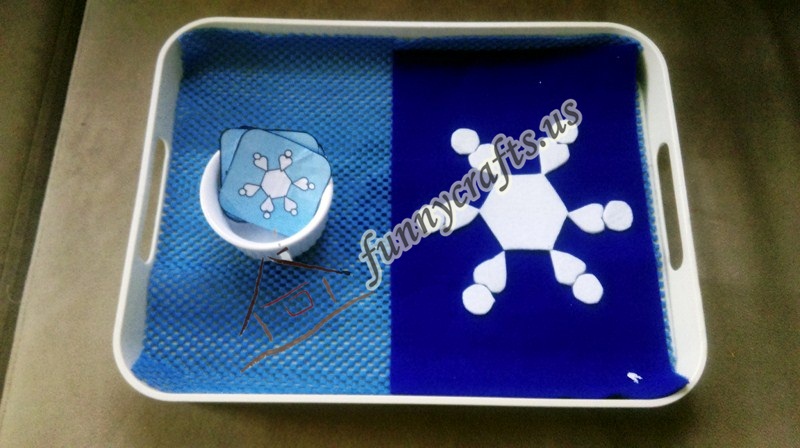 Homeschool matching game activity winter theme
Simple activity! I cut out snowflakes from colored paper. She had to match the "snowflakes" she had a lot of fun doing it too!It is an winter theme matching game! I put the matching snowflakes pieces in a plastic tray and let her find and match.
This was a fun matching game of expressions, and an excuse to play with snowflakes..who doesn't love winter? I have yet to meet a toddler that doesn't love winter….lots and lots of winter.
Materials;  
White and blue felt
Scissors
Activity pictures(snowflake printables)
Steps;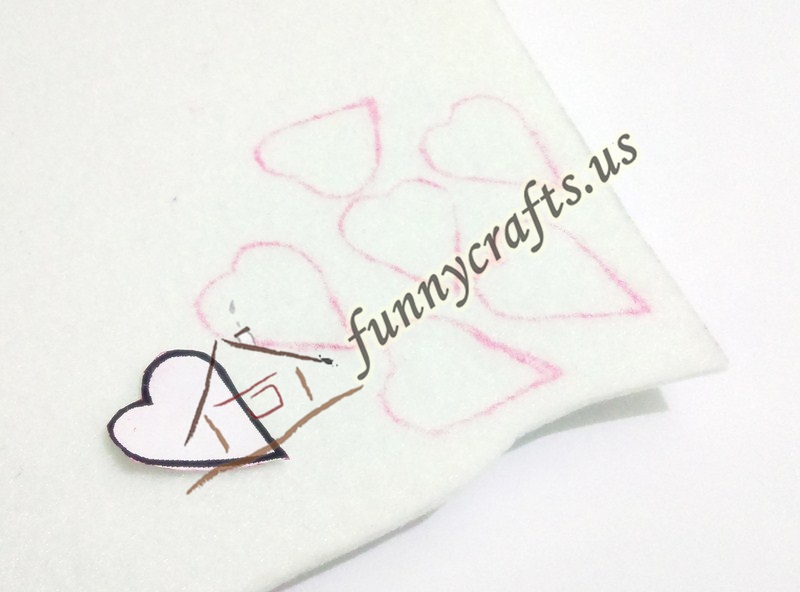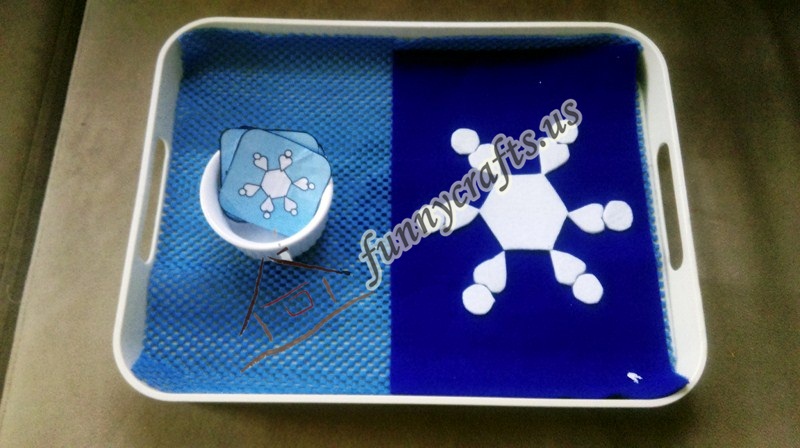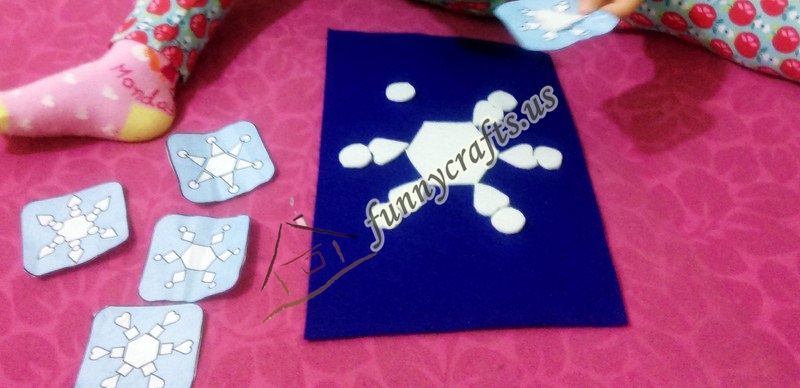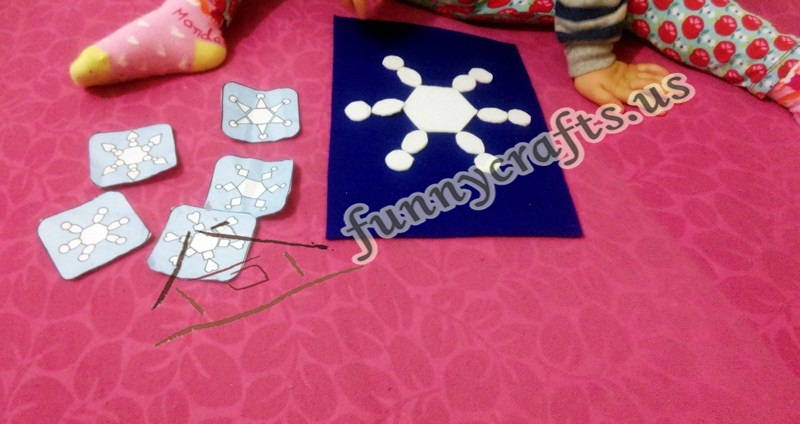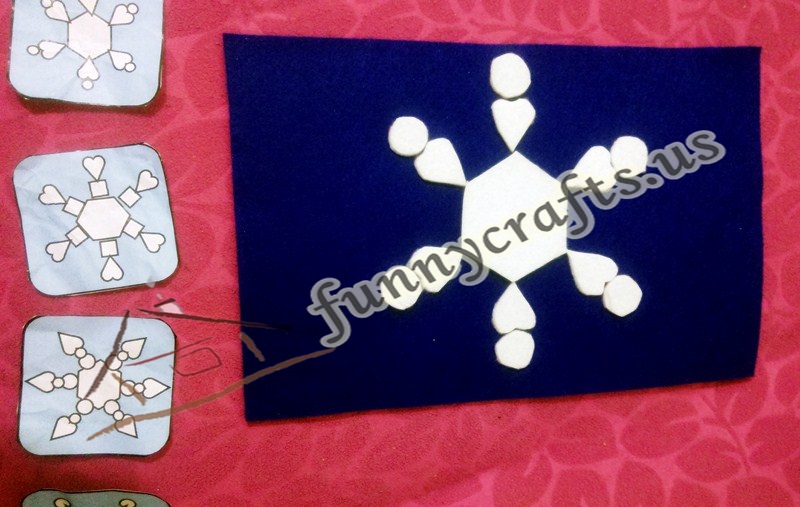 This is a great idea!We are using snowflake printables for learning to matching.