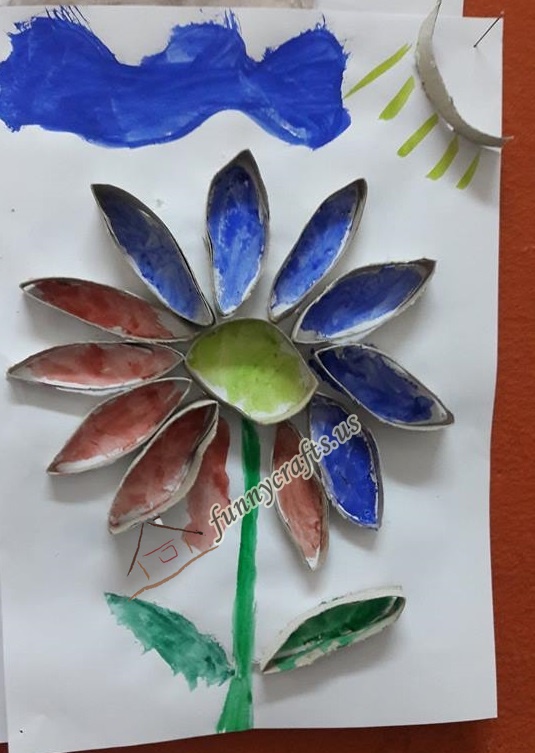 Preschool spring theme flower craft(bulletin board idea) ideas
Cute little crafts we did at work today .Made this 3d flowers art out of toilet paper rolls. Painted, decorated flowers.
This one is great practice for hand-eye coordination,fine motor skills,concentration skills and spring art 
We made flower art using toilet paper rolls. The original plan was to stamp it & then fill in the outline w/ paint. A lot of creativity skills and fine motor skills were targeted during this craft & it came out beautiful!Thanks my friends I get the ideas from Pinterest.
My toilet paper roll bulletin board art is finally finished and framed.So cute.I swear I get so many good craft ideas from you (T)