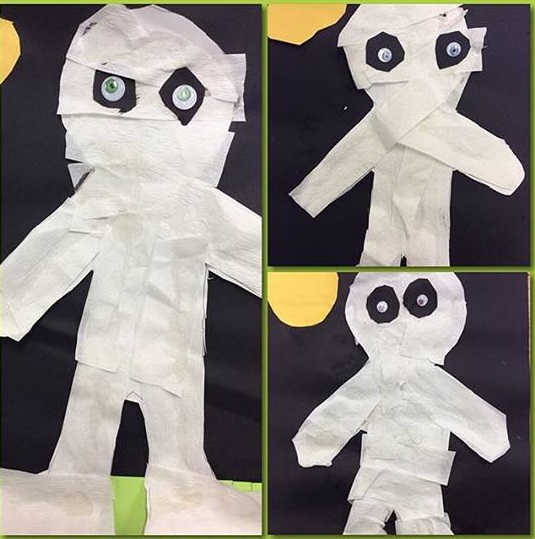 Mummy craft ideas for kids
We love mixed materials and we picked up a lot of stones last week.Also we got this white yarn and as much as I am preparing her birthday next week,I am ready for our Winter decorations.So we did a snow man.She enjoyed it until she cried because she had glue all over her fingers.Washed hands and then she enjoyed it again,and now she is playing with it:)…(Materials:stones,yarn,glue and scissors)
Not quite sure what these are,but they are cute as can be.Our attempt at a mummy:)…(Materials:toilet paper roll,orange yarn,googly eyes,colorful paper)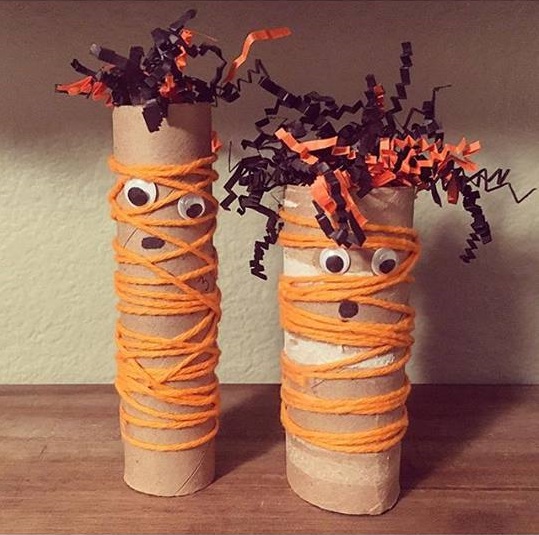 Let kids add masking tape strips to black paper and then cut out mummy/person shape .Add googly eyes.
Yesterday first grade finished their mummy's.Love the colorful googly eyes I picked up at the dollar store.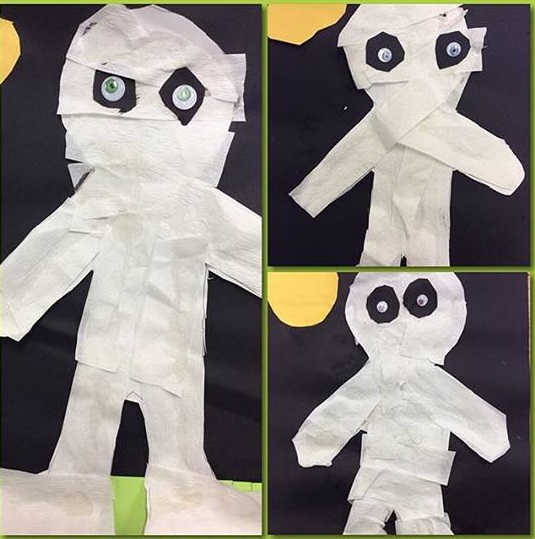 It's almost Halloween so grab those recycled toilet paper rolls,some tape and googly eyes and thanks to my daughter enjoy this fun DIY mummy activities.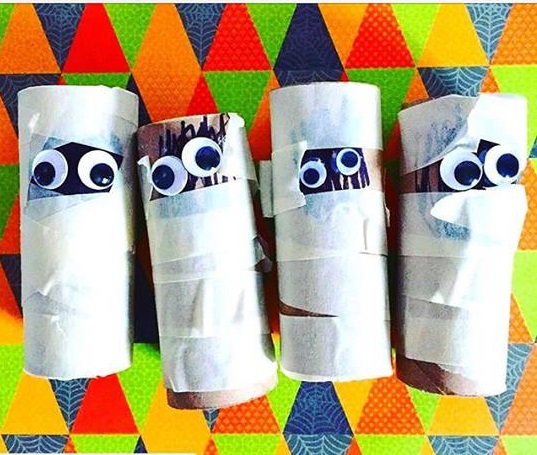 First grade preschool,kindergarten or toddler creative mummy craft&activity