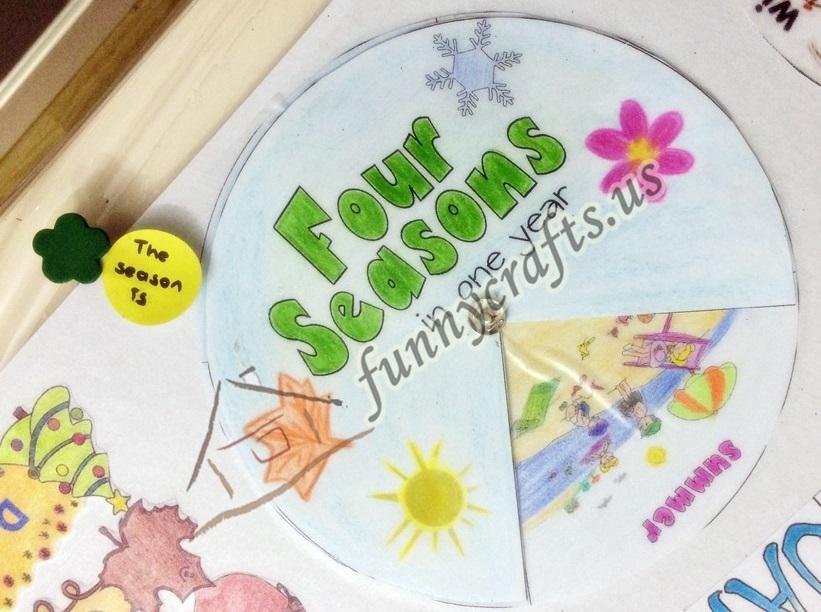 Cute calendar craft ideas for kids
Linguists have been thinking that pre school foreign language learners ' problem solving capability is also astounding. Early foreign language education delelops child's intelligence and increases the ability to understand it's mother tongue. According to this fact the sooner language learning starts the easier it gets. Actually the aim of teaching foreign language at pre school is not to make the child acquire the language as it's mother tongue. It is to make them aware of the fact that besides his/her own language or culture,  different languages and cultures also exist.
Researcher say that during language learning at early ages (2-6 period) brain does not distinguish the two language learning process from one another and keeps the development of both languages simultaneously. For this reason foreign language learning does not hinder the learning of mother tongue, on the contrary it makes learning mother tongue easier because of the positive effects it gives.
The important point of foreign language education is to make the foreign language a part of your life. Since their brains are not fulled with excessive information yet, the children within this age period can memorise what they learned easily and they can actualise long term learning.
We picked up with my daughter days,months,seasons and weather as our subject and thought that a calender we can practice these subjects could be beneficial 🙂
When it comes to how we are going to make the calender;File that we use for season wheel, needs to be covered with pvc. Then we need to put a hole by using screwdriver at the middle of the two wheels.
Our printables 🙂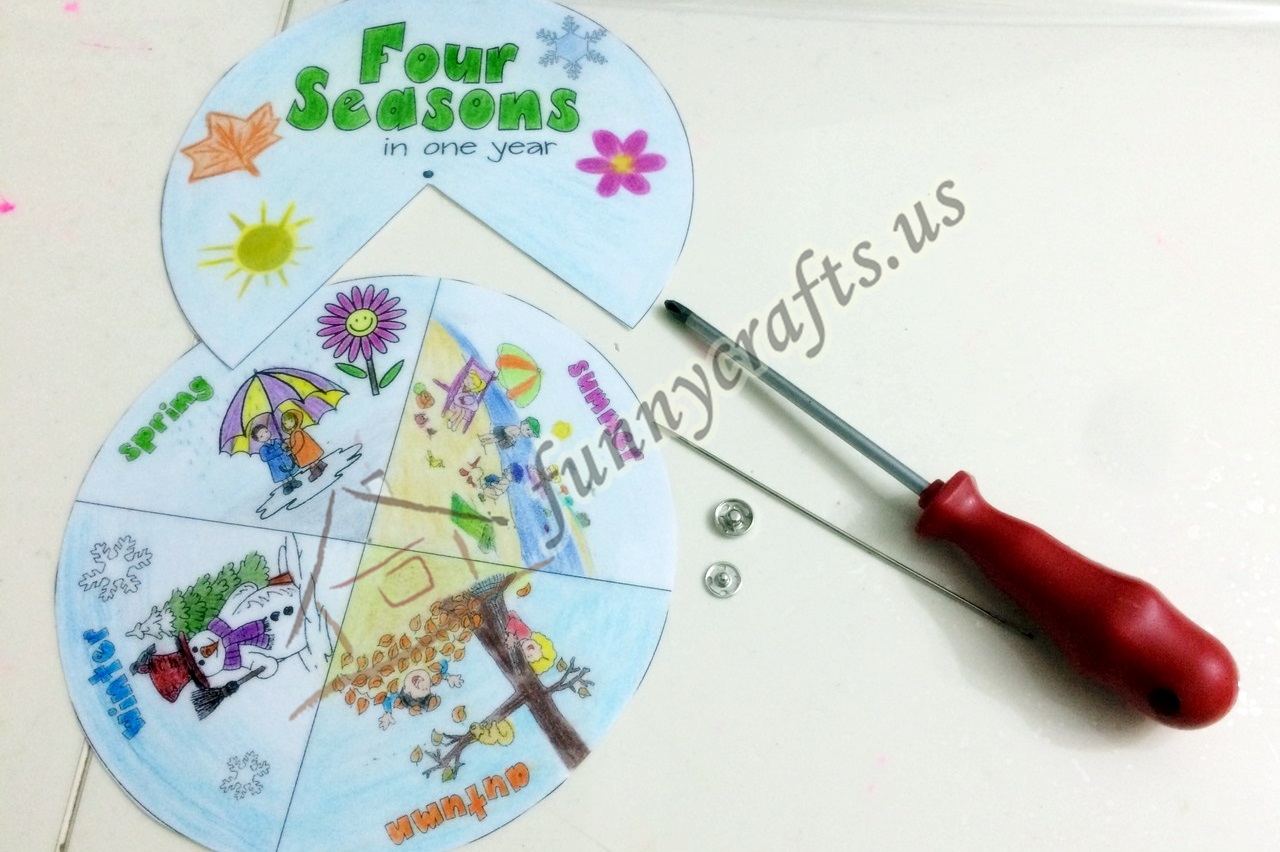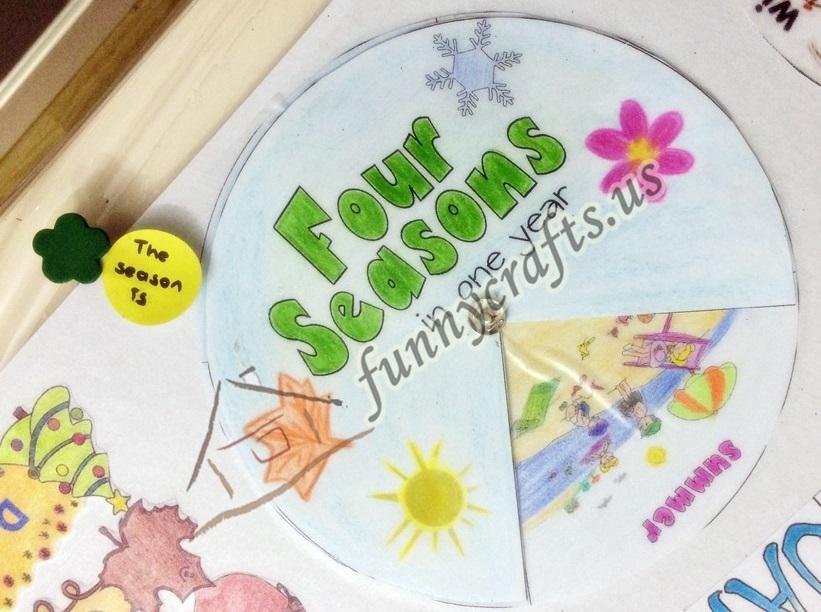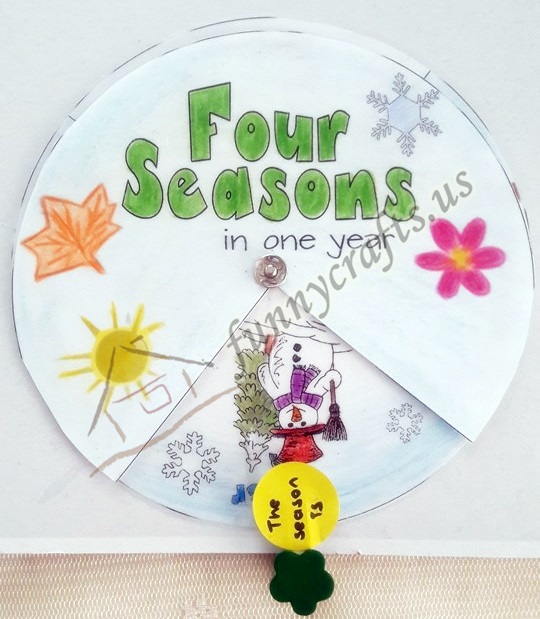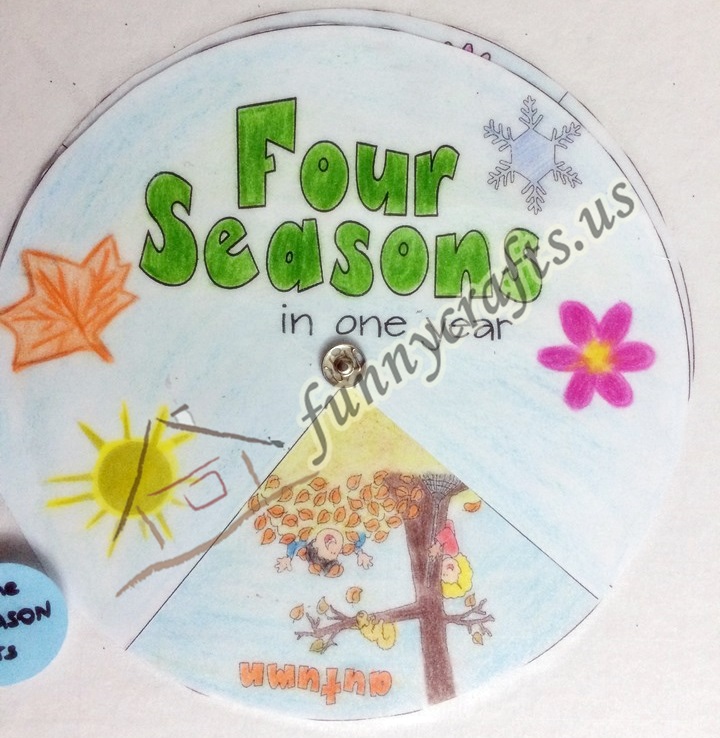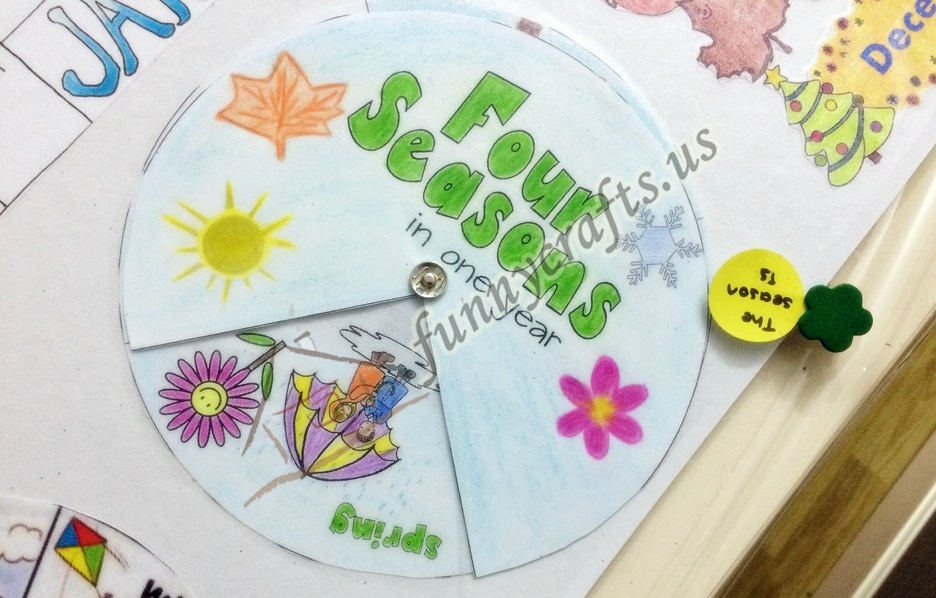 For days of the week, take the printout of the caterpillar added to the page, paint it, and paste it together as in the picture.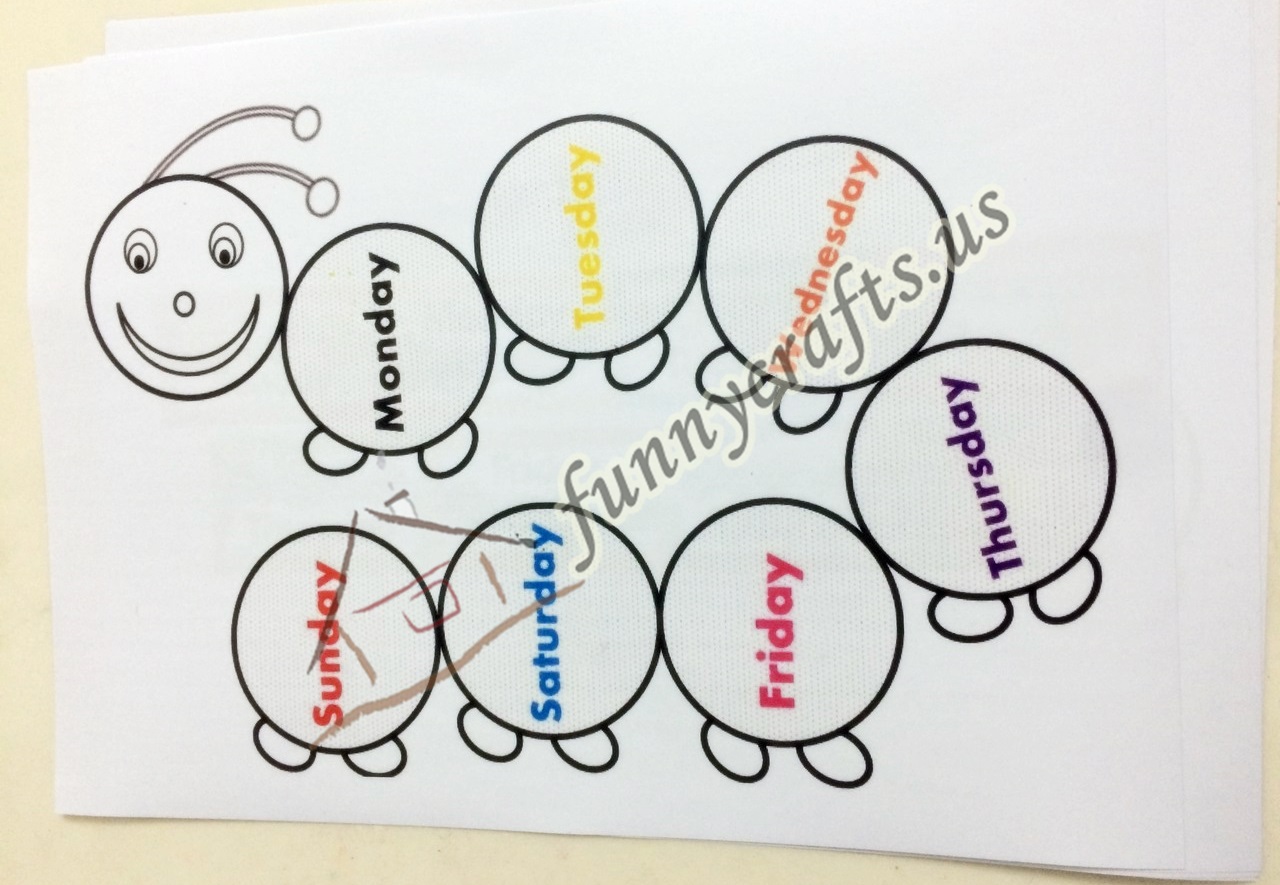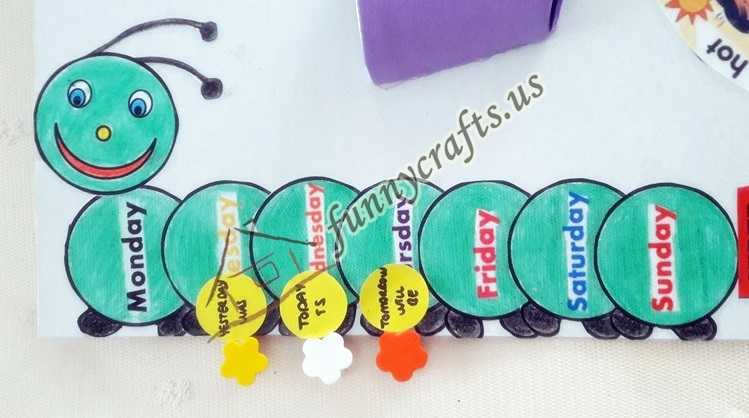 Repeat the process for the weather wheel on the season wheel. Paste the temperature chart on the edge of the weather wheel.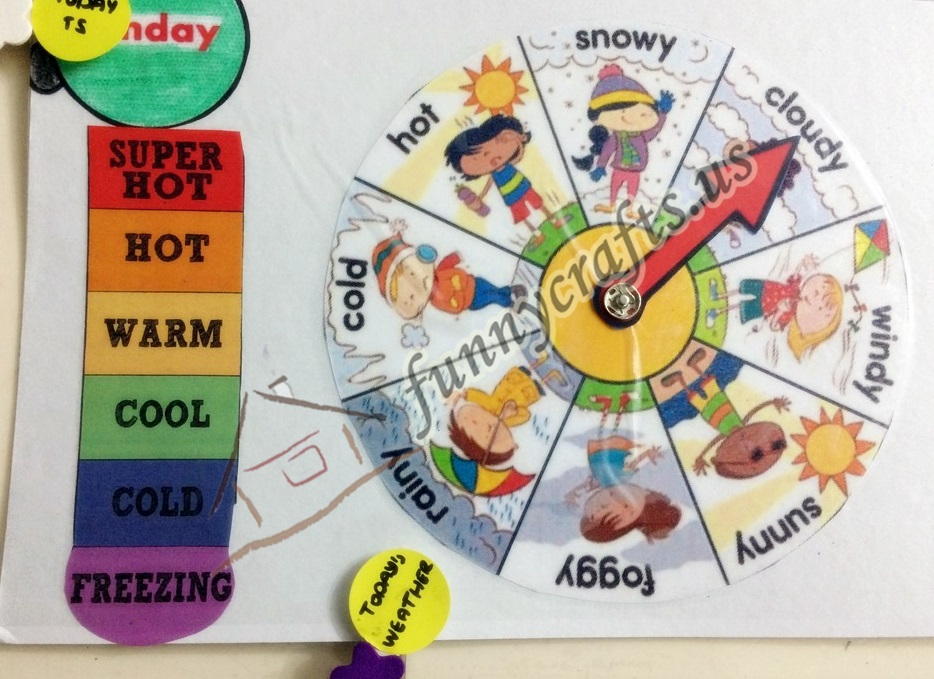 It is enough to print out the images expressing the months and stick it on the cardboard.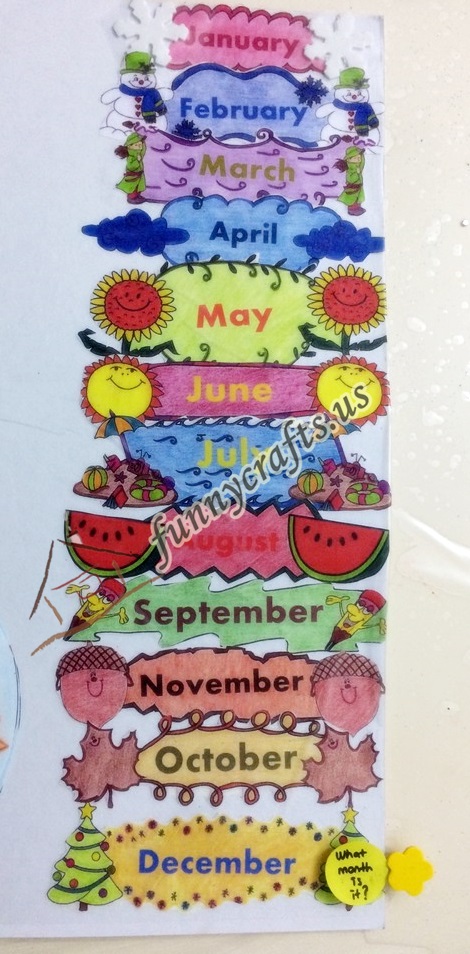 The outline of our calendar is ready.You can change the layout of your calendar as you want. I put it on the cardboard to use it for a long time, then covered it with a transparent adhesive roller. I placed the cover of the seasonal wheel and the arrow pointing to the weather after this coating so that could be turn.
I needed to design something without damaging the floor in order to constantly change the month, so I created the following scheme with transparent file and slash pit, you can also do this using document folder.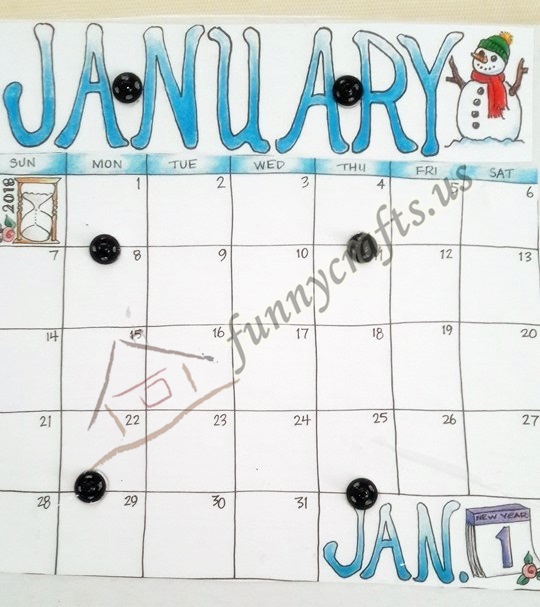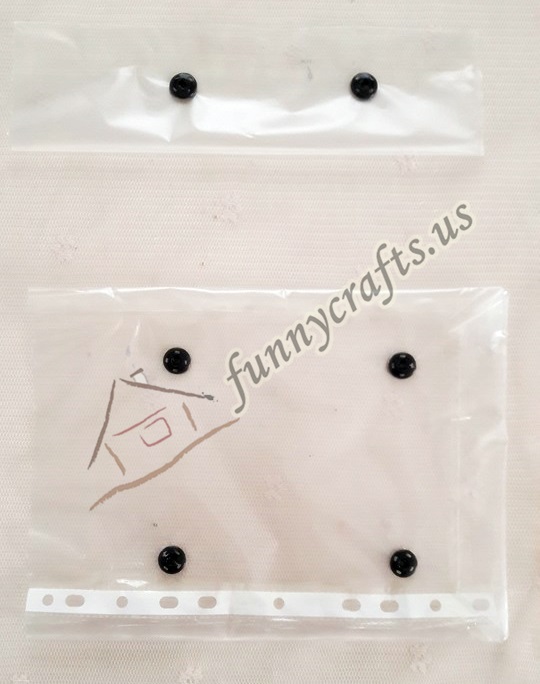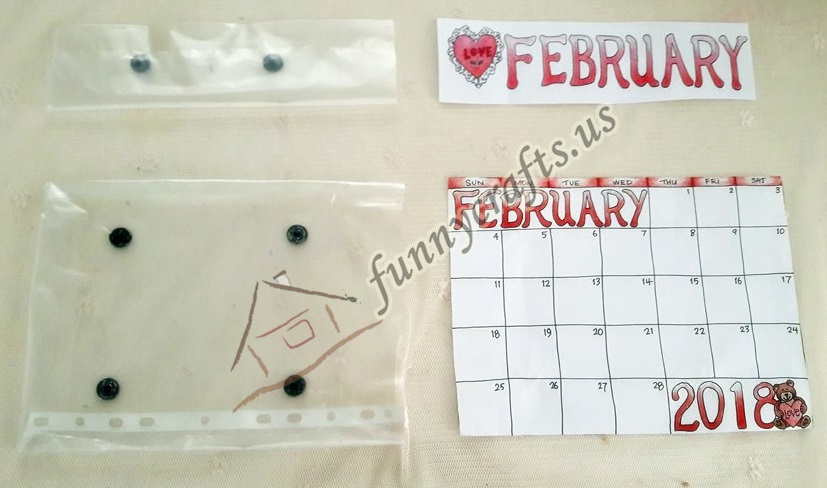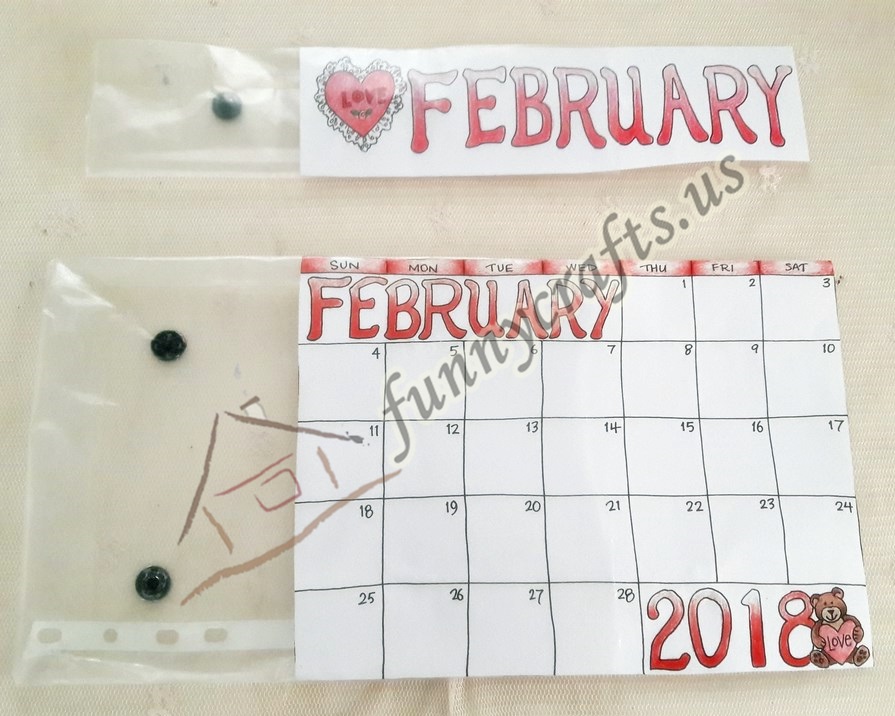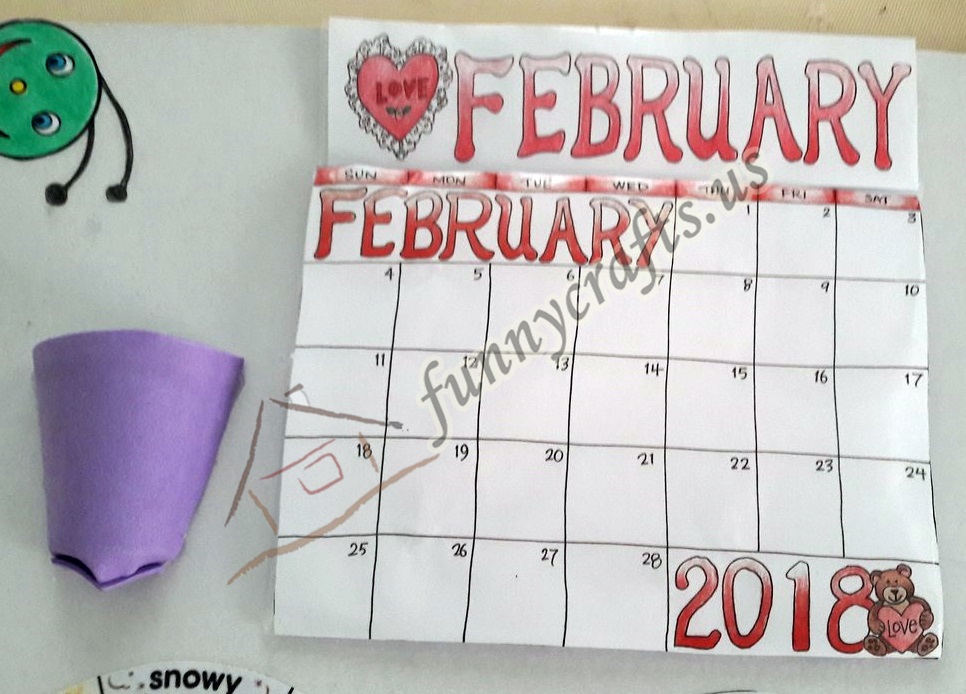 In this way, we can change the month without any damage. 🙂 The box next to it is obtained by cutting the paper cup and covering it with eva. As the days progress, stickers inside it (different materials can be used) are affixed on the calendar.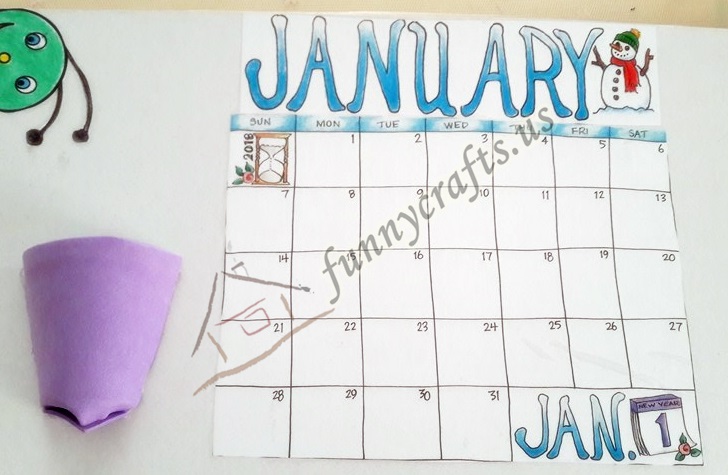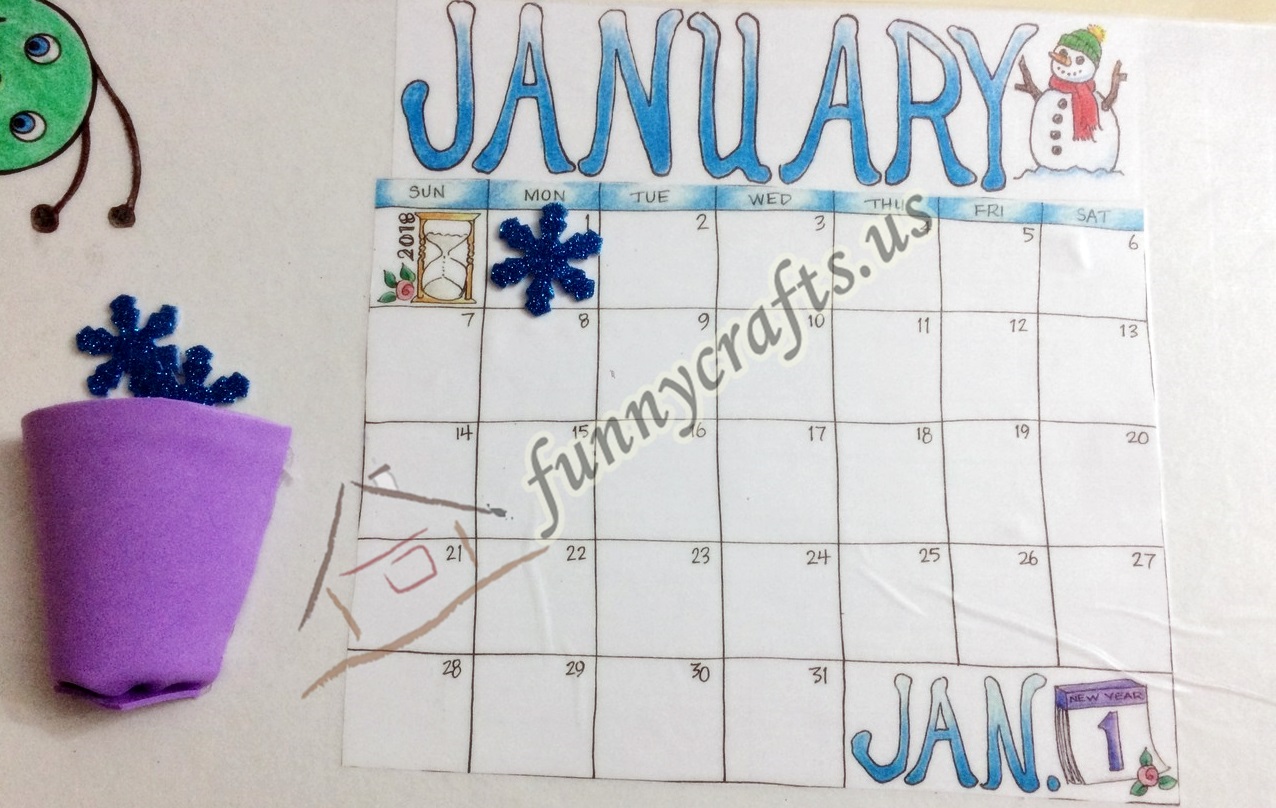 Finally,write your expressions by sticking the dot stickers to the clothespins, "Yesterday was" "Today is" "Tomorrow will be" "What month is it?" "Today's weather" . Here is our calendar 🙂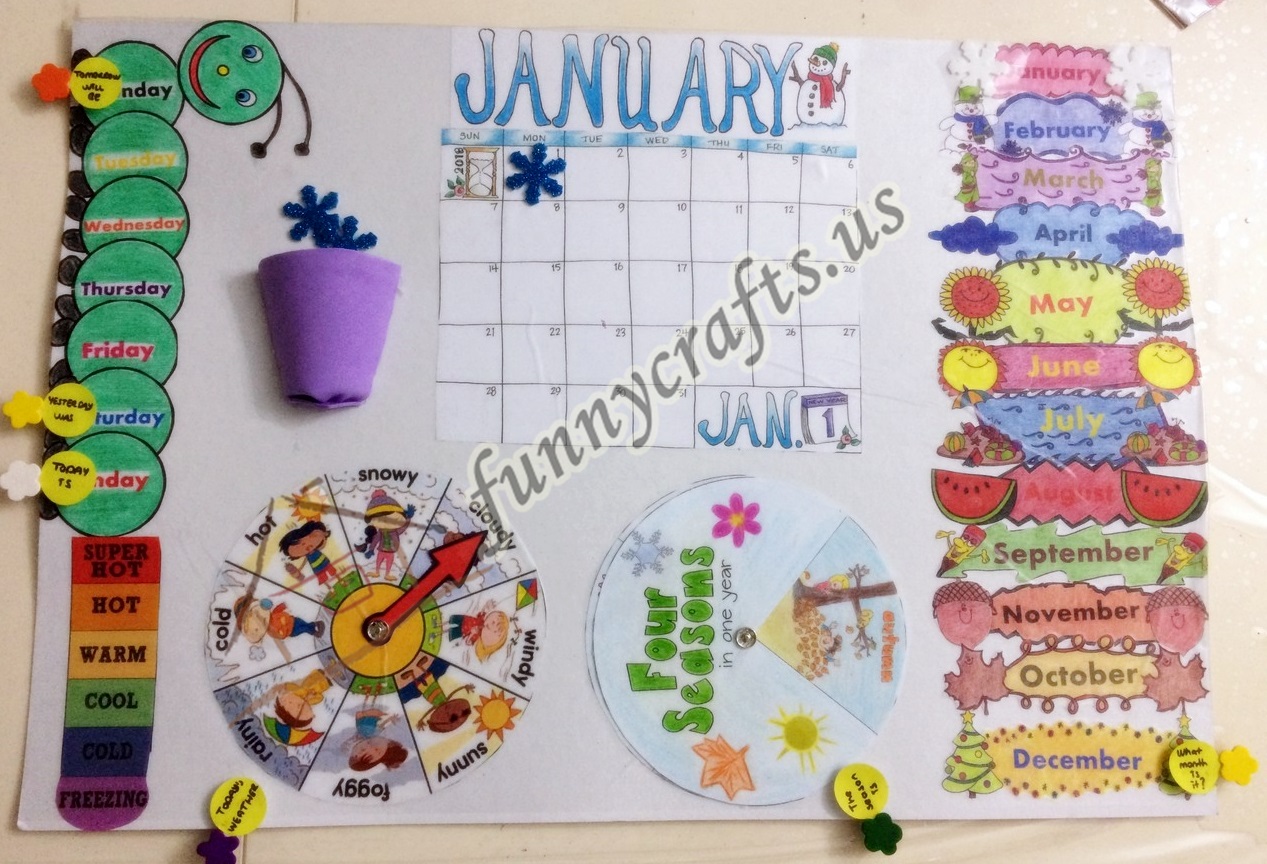 ,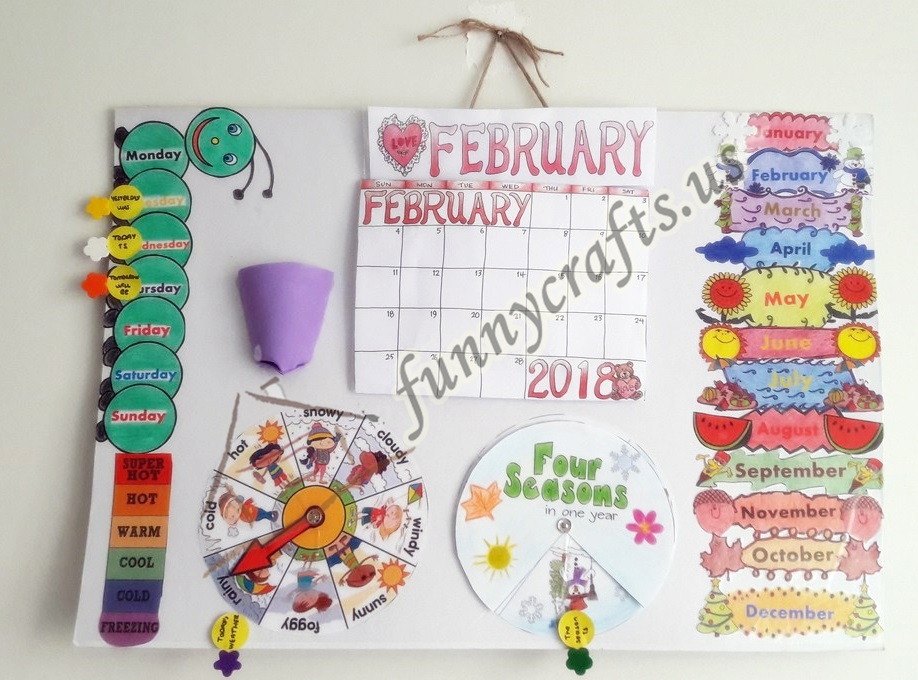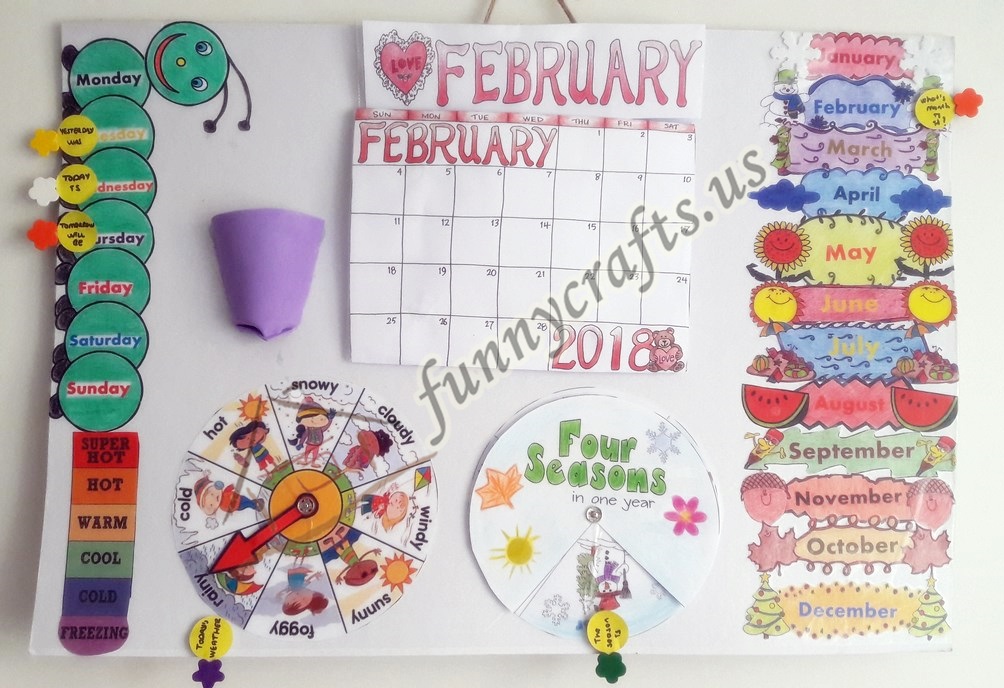 If you want to print out the printables needed to prepare the calendar, you can save by funnycrafts.us
Taching days of the week