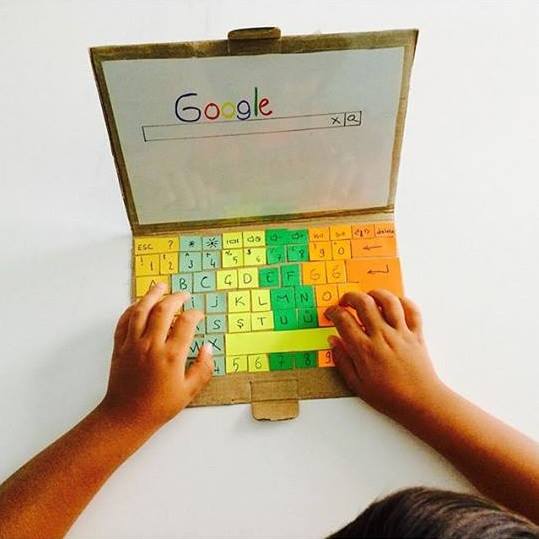 How to make a cardboard box laptop
Here's a fun cardboard box project that doubles as both a toy and a literacy learning activity! Kids will love pretending to type on their own laptop,and they can carry it around.
Creative students who think and who can produce practical solutions will form the future world.
As you know, projects are made and exhibited at the end of the term at schools. We try to enrich our followers' world of thought by sharing these projects with them.