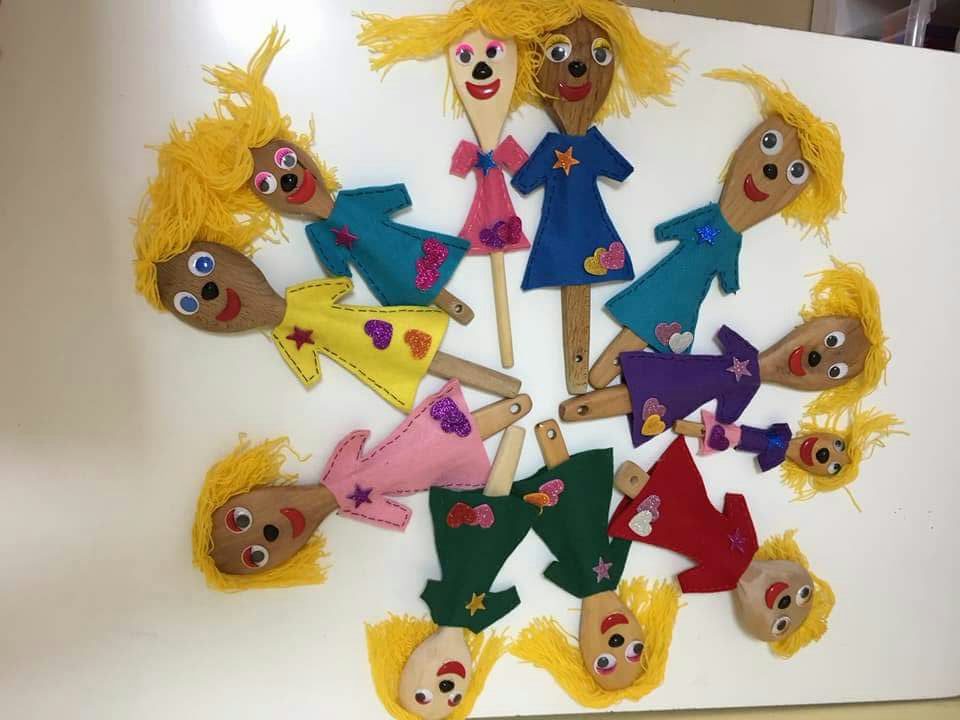 Preschool wooden spoon puppet craft ideas
New crafts coming soon…Cool idea as story puppets
Just one of many puppet characters made this morning during my workshop for kids at.Easy puppet magic: two basic supplies + imagination+wooden spoons= endless possibilities for creative puppets:)
The photo that cheered me up yesterday sent through to me by my students at work. I bet you can't not smile at these cuties! I've missed my toddies this week!
Materials:
All you need is a wooden spoon/spoons and paint
Felt
Glue and scissors
Slicon gun
Googly eyes
Create your very own puppets with your wooden spoon! Eyes, mouth and wonderful hair.
Free craft and project for children
I like most plastic spoons among the recycling materials.Children love this craft activities very much.I like bunnies the most.