Children are our joy.
As teachers, we act with the idea of shaping their futures.
Creative students who think and who can produce practical solutions will form the future world.
As you know, projects are made and exhibited at the end of the term at schools. We try to enrich our followers' world of thought by sharing these projects with them.
There are handmade-practical and cost-efficient activities below.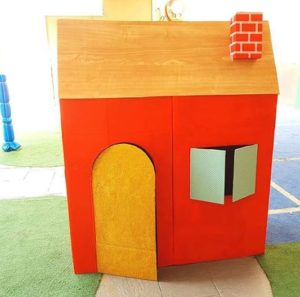 I hate to chuck anything away so I repurposed this box as a house.It just needs bricks adding.The children can work on their "cutting skills" to snip up bricks before sticking them on.
As part of our "all about me" topic we are learning about homes this week.
My student made this awesome cardboard house with her parents and bought it in to show.Great timing as it is cardboard craft week.