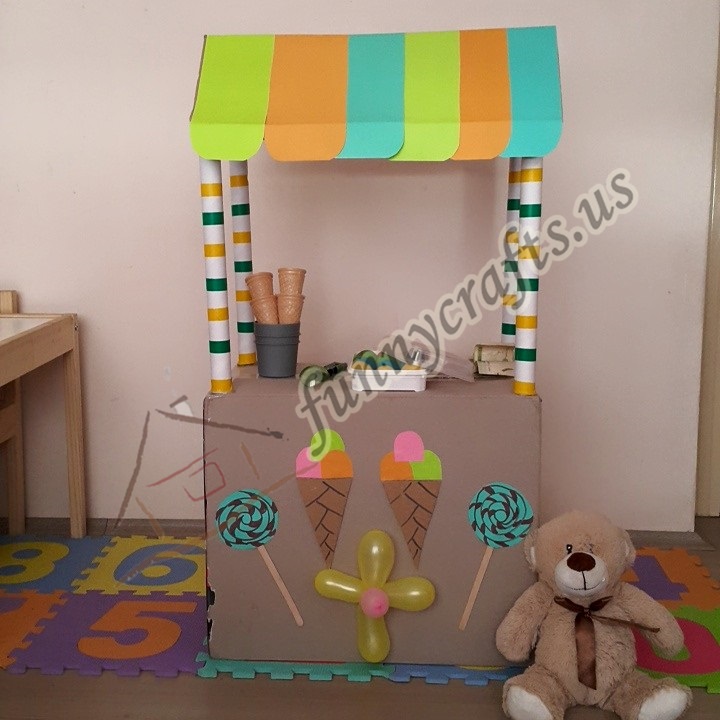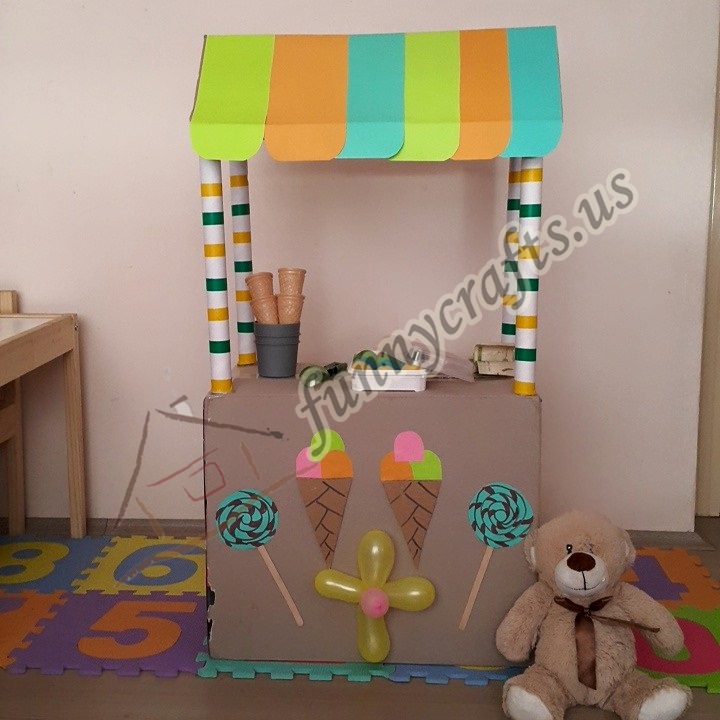 On this page I have an ice cream stand for my daughter.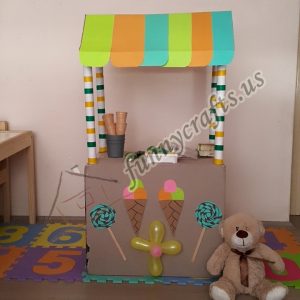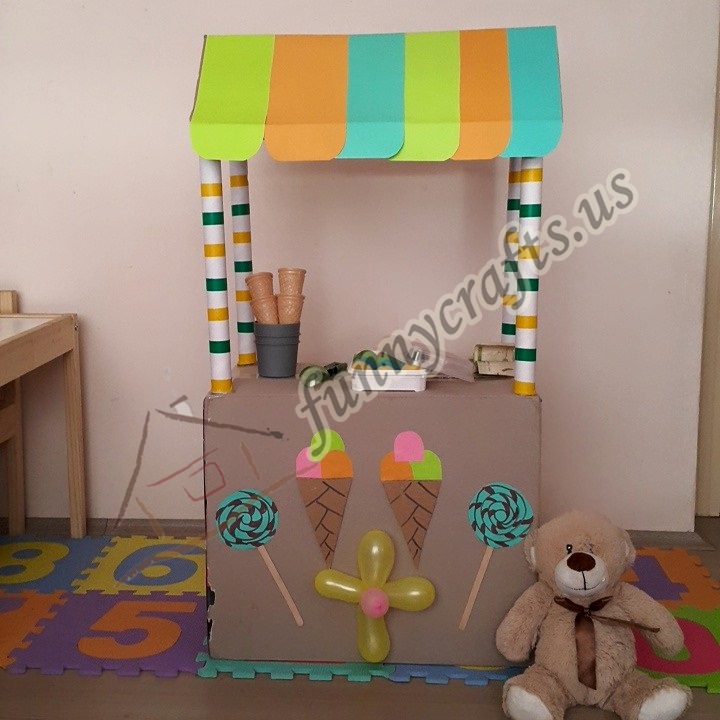 What you need:
Cardboard box
Colorful construction paper
Paper towel rolls
Balloon and ice cream
Different ornaments
Children love toys and imagination.Which child does not like to ice cream?It was an easy project but it took a little longer. Some of our materials were missing.My daughter became a freezer and sold ice cream all day long.In the evening his father sold it to his father when he came home.We learned a lot today.