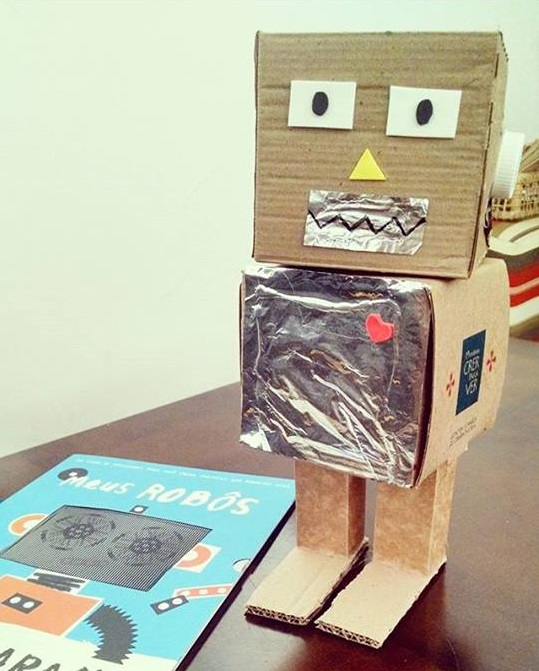 Robot craft ideas for kids
My students was so excited today, they said they had a great idea…"we should build robots teacher" Love that kids.
My students and I are making and playing with robots today. Experimenting with brads, eyelets, and pastels and challenging ourselves to try not to use any glue or tape.What's your favorite way to use yours?
Creating stations for designing your very own robot. Allow students to use their creativity and focus on the process not the final product.Recycled robots made by my grade one students! I'm nuts and bolts about them.
First graders made robots using paper they painted using handled texture makers!had been busy for long time and not doing anything for  kids to play.
This craft is fun to make and educationel to use.Kids can make their creative box using.Give the child an opportunity to design his own robot 🙂
Materials;
Cans
Egg cartons
Bottle caps
Some stickers
Googly eyes
Glue
Aluminum
Paper bags
Nuts and bolts
Toilet paper rolls
Washers
Plastic bottles
Paper
Magnets
Recycled junk box
Cardboard box
Robot craft and project ideas for preschoolers
Easy and fun robot recycled craft on the website this week.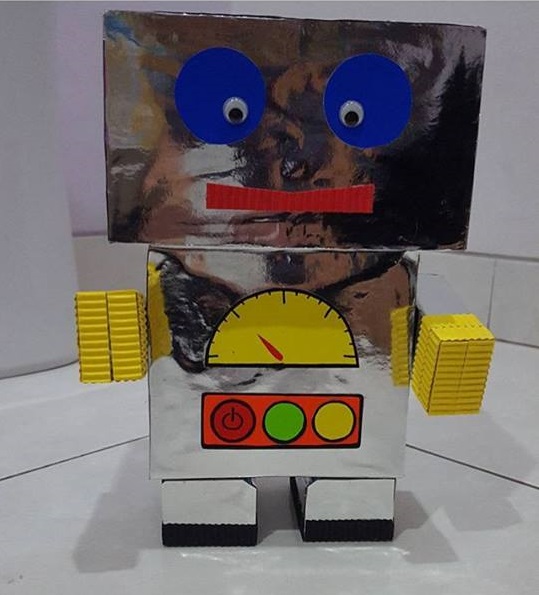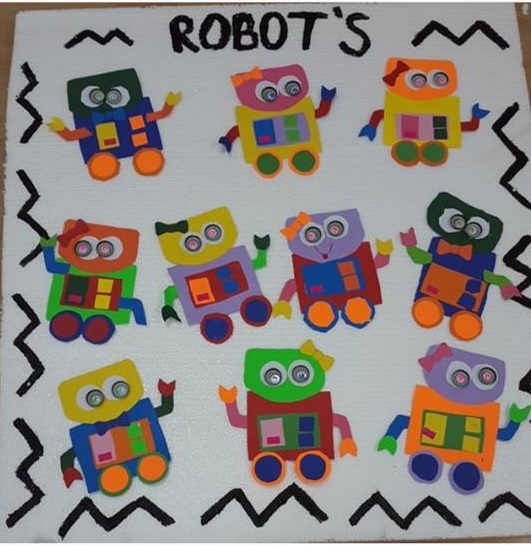 Both works are so beautiful! I love when children motivate and learn from each other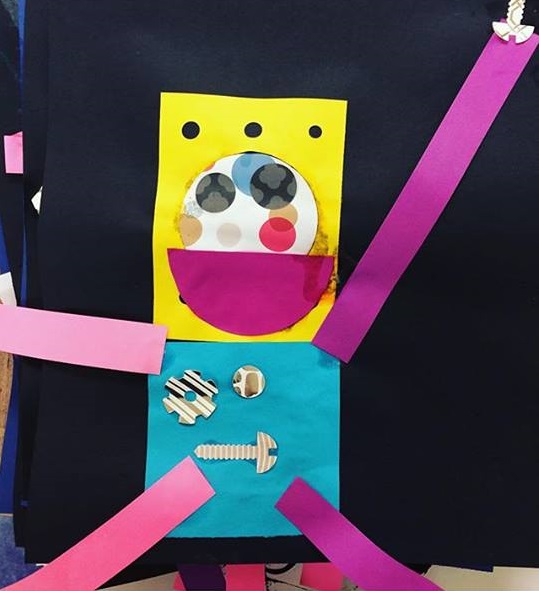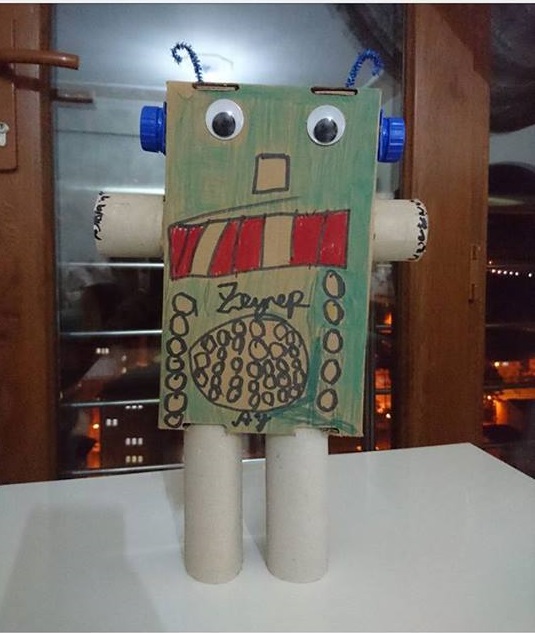 Kindergarten collage robots.That they talked about for days.
Had fun making a birthday gift for a cousin! I cut out the pieces and the little one put them together like a craft. Very simple and lots of fun. I likes robots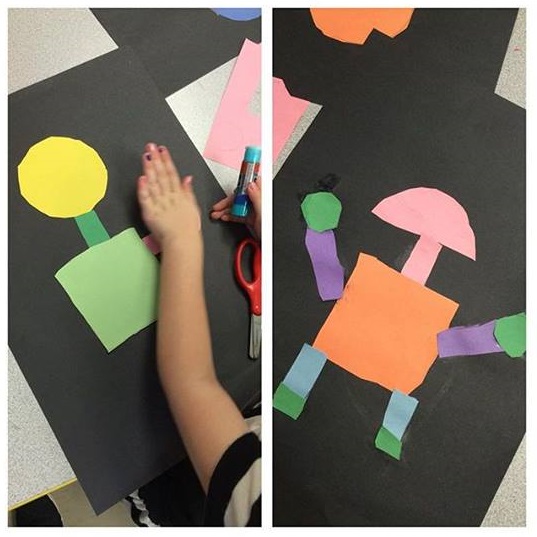 This is robot project quite easy and only requires toilet paper rolls, scissors, glue, beads,crayon and googly eyes and ends you'd like to use to decorate. Lots of room for creativity.