I Make My Own Mandala
Mandala activities are adored by children. They increase their attention span, strengthen their visual perception and develop their manipulative skills. In this activity, we tried to give our children an opportunity to create their own mandala instead of giving them ready made drafts. They will be able to draw whichever mandala they like on this template and color them as they wish. They might have difficulty in the first exercises but then, you will see that they will get used to it and create very different patterns. First, copy the empty template and distribute them to the students.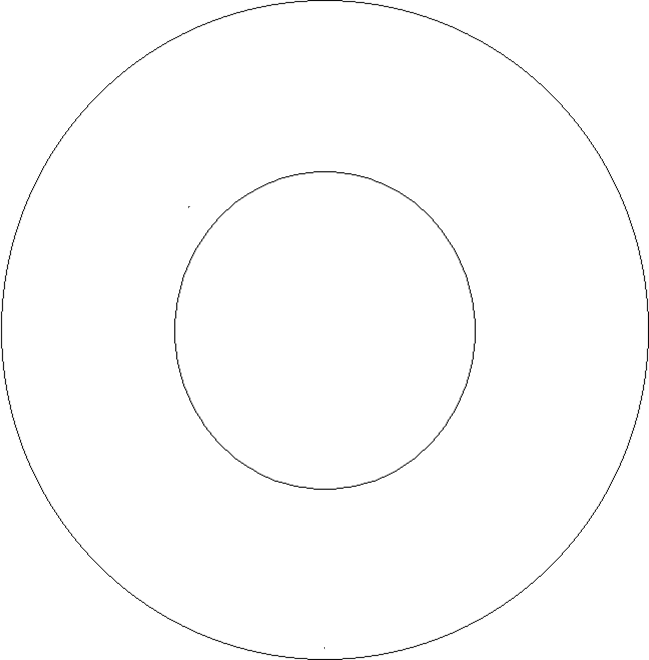 This template may consist of 2 circles as well as 4 circles. You can add concentric circles from easy to difficult. We tried to do this activity with 2nd graders and they understood it quite comfortably. You can apply it to the different levels according to the classroom environment. It is just enough to trust your children. We have also added colorful mandala template for those who wish to see it.
Draw dashed lines to separate the given empty template to 8 equal parts. The aim of doing this is to help students draw easily. In the end, you will erase these dashed lines made with lead pencil and you will move to coloring part. Drawings will be made as shown below.
You can create a mandala example by drawing an empty template and its dashed lines on the board. You can increase the examples, it is up to your imagination or you can show mandala examples as shown below.
We can start making our mandala that we have described in an expositional way. As children make it for the first time, you should walk around them all the time and check their work. This activity that I applied in my own classroom went well and some good examples showed up. Now, let's share some photos of formation phases.
Create patterns neatly with the help of dashed lines. After filling all the circles with patterns, retrace them with fine liner or pen. Then, erase the dashed lines. Now you can move to coloring and finish your mandala. Have fun 😊
Our mandala examples that we made in class. I thank my students who had a lot of fun with these activities.
Age group: 7+