Donut craft ideas
Sunday morning is perfect for donuts.Thanks to first friends.
Completed D is for donut craft.
Blueberry,chocolate and strawberry frosted with sprinkles.
How cute are these donuts?Just peeled apple slices with peanut butter 'icing' and sprinkles.
These second grade donuts look good enough to eat:)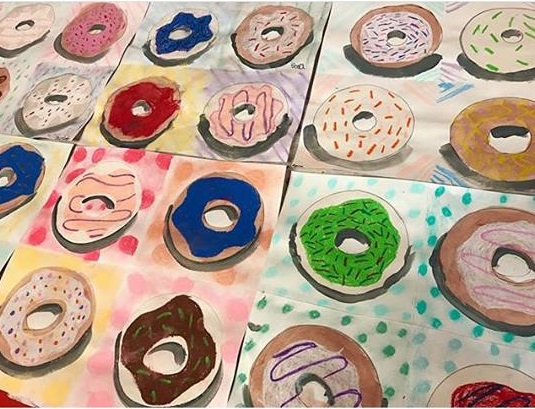 Donut Disturb Me.Here is my new visual reminder to curb interruptions during small group instruction.If it is visible,find a friend to ask for help.
I loooove colorful papers.I stock that stuff up.It has endless possibilities.
Like making donuts for pretend play.
This is a jumbo donut.I put the pin link in my profile.Pin it to try later today or this week.
It is a simple craft.Read the post and gain some fun ideas to do with paper donuts.
Have a donut of a time.
Fresh donut craft for kids&school