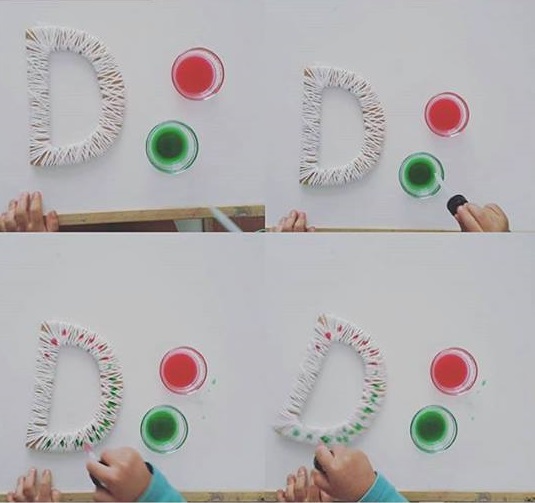 Name art activity for kids
Children's literacy skills include name-writing skills, name awareness. Writing their own name, recognition is a skill that shows significant and meaningful activity and developmental maturity for children.
This page contains a name awareness activity for my daughter. You can improve your children's skills in this area with similar activities. Enjoy!!!
CONSTRUCTION: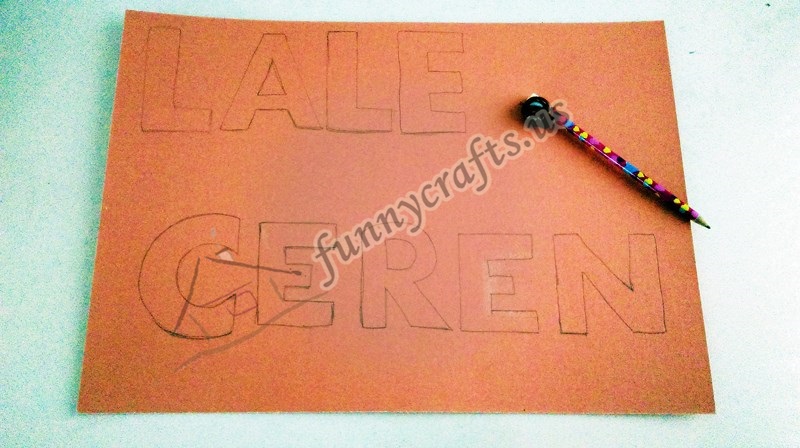 First, the desired color is printed on a cardboard.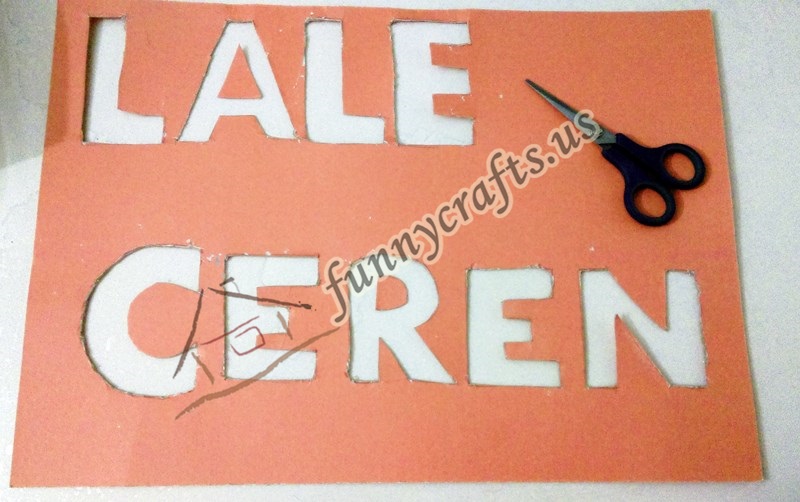 Afterwards, the letters drawn with the help of a knife or scissors are cut off by force.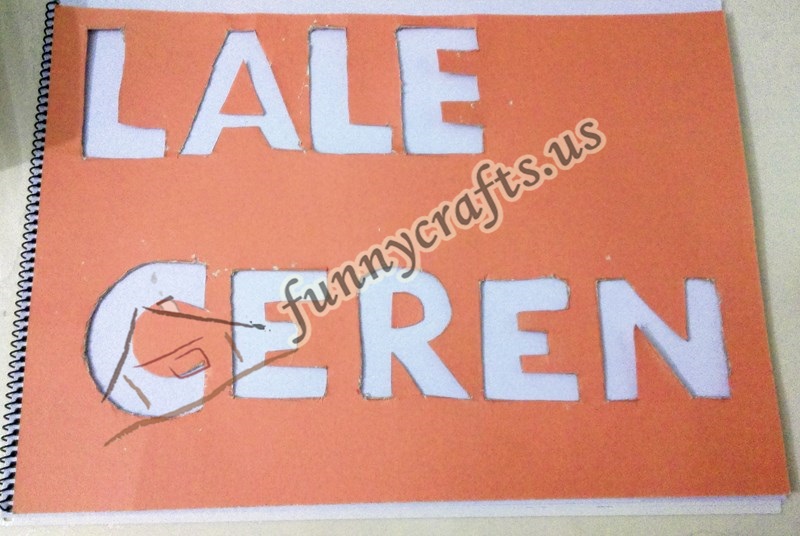 Using double-sided tape or other glues, cardboard is fixed on the paper in the picture book from certain areas.
We prefer to use finger prints and you can do the same with watercolors.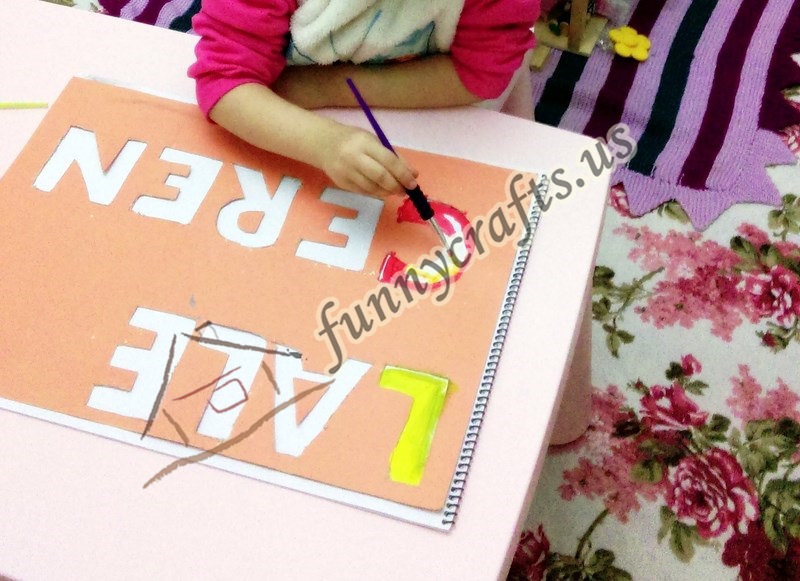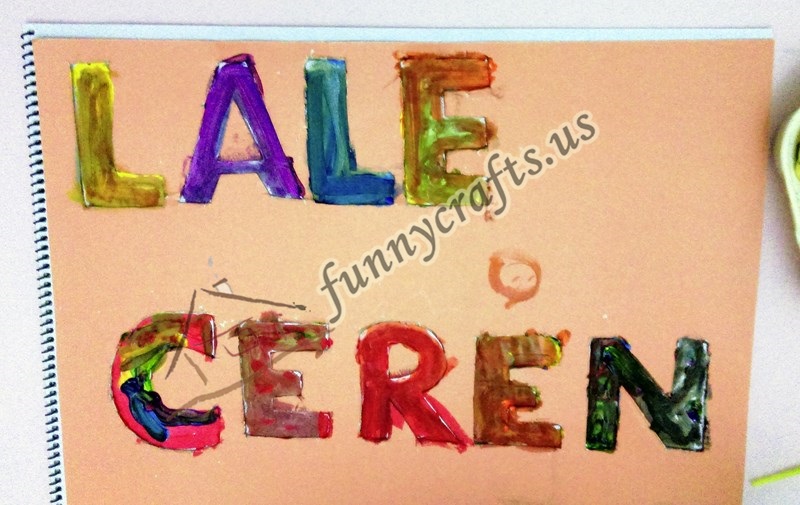 Finger painting and letters are painted with no space left.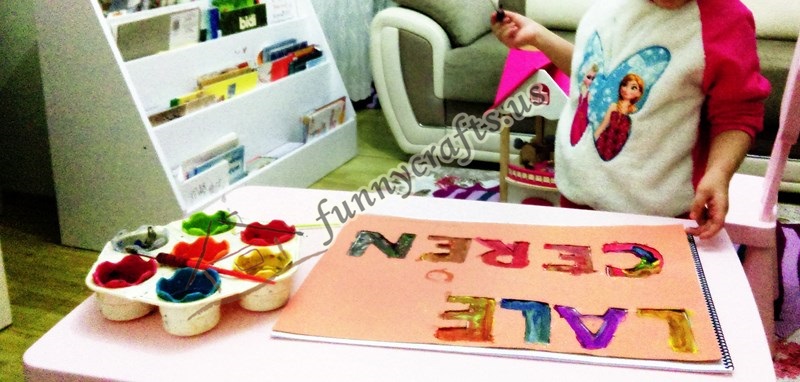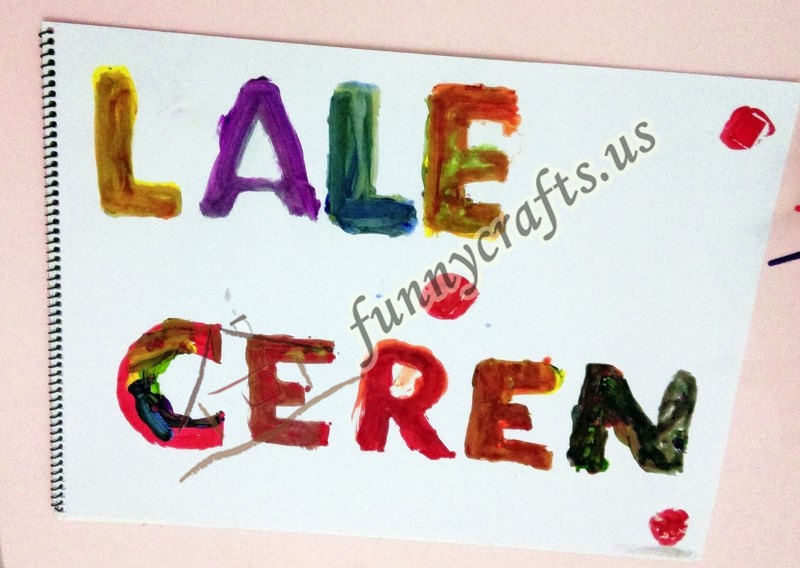 After dyeing is complete, the cardboard is removed from the paper.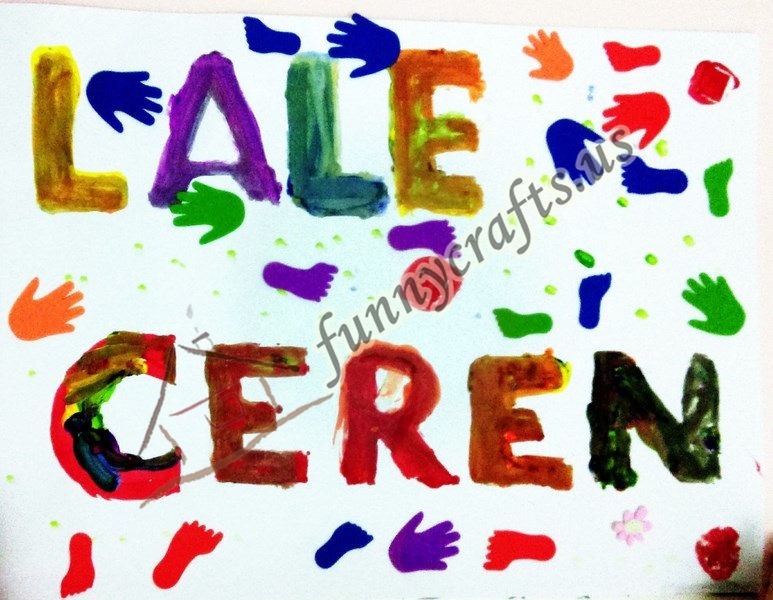 And we're ready. After that your child can decorate the picture as he or she wishes. We have enjoyed it very much and you should definitely try it.
Name recognition activities for toddlers