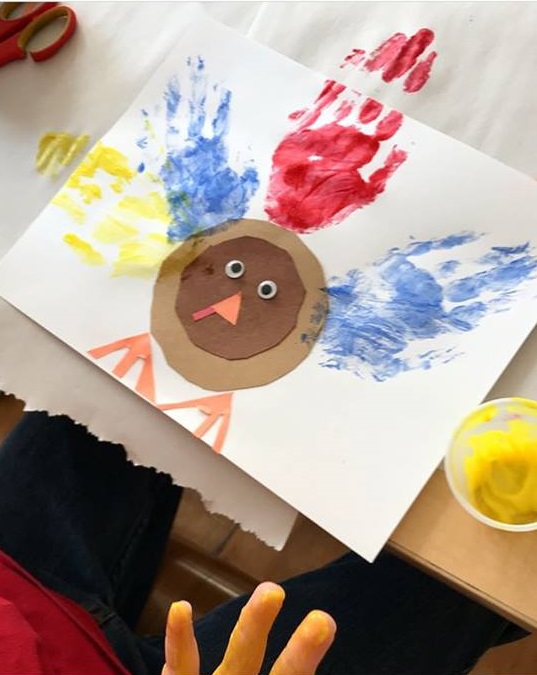 Thanksgiving day crafts for kindergarten or preschoolers
Our annual thankful turkey is growing.My girls love adding their daily feathers and this year they are extra colorful as we cut them out of some of our watercolor paintings:)
Turkey painting,bulletin board idea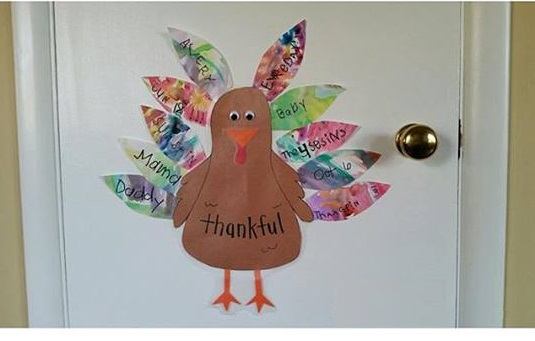 My big turkey's 'thankful turkey'.Spent some time with my girl today explaining the word 'thankful' and listing things we are thankful for…his top four:toys our house, gs(his grandfather),barbie and logo kits:)
We have been spending the week reading and learning about the first Thanksgiving…and turkeys.I am a huge advocate for setting as few parameters as possible when creating (I don't give cutouts). I love when things look different and reflect their personality! After all ,there are no two turkeys that look exactly the same.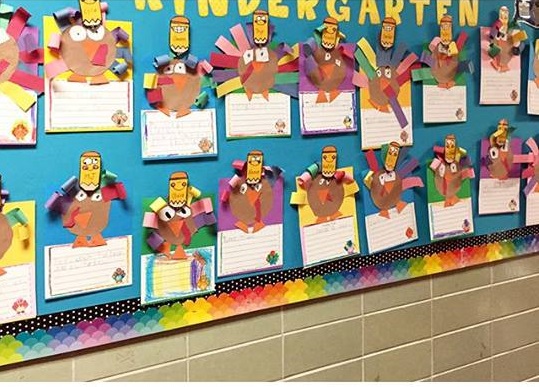 Turkeys handprint art activity(paper,eyes and paint)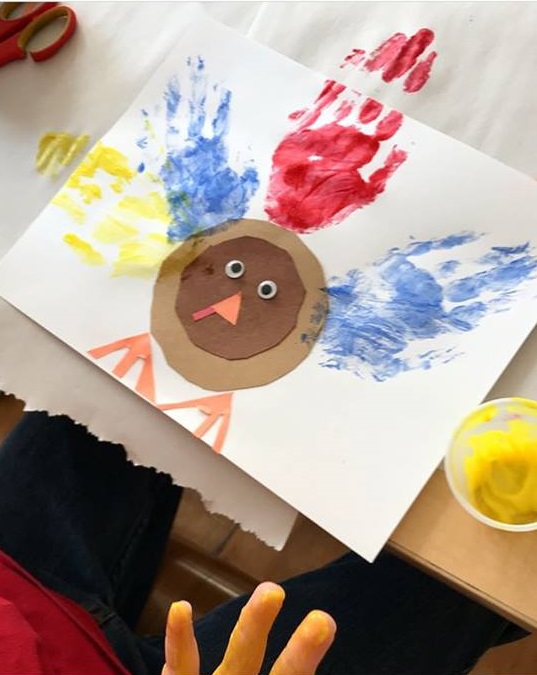 Two little turkeys(plastic plates,pom poms,eyes and paper)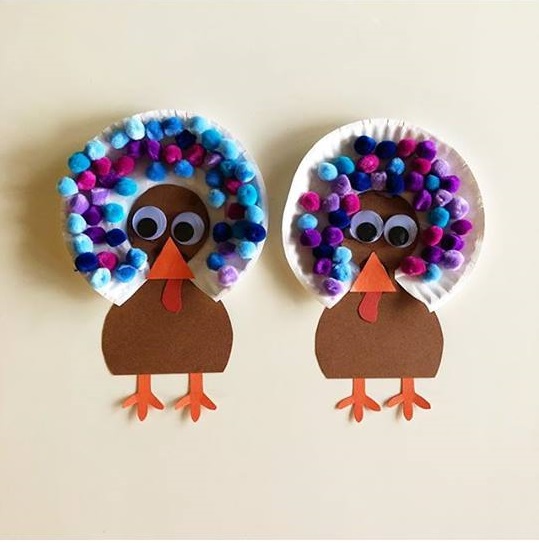 Happy Thanksgiving to all of our school friend,from our thankful stained coffee filter,feather turkey .Thank you ALL for always feeding our feed with colorful,awesome,creative and inspirational artwork.Thank you for all the love and support that you guys have all given to us.
We are terrible about adding a feather each day but are loving this activity.Some days we add a couple,others we miss it.But it has been fun talking to my daughter about things we are thankful for,even if she doesn't quite understand it! And she has been loving putting the feathers up on her own,even if they don't have words yet.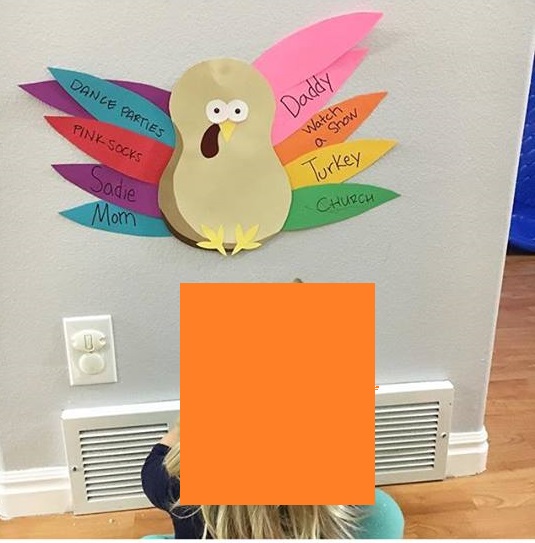 Happy Thanksgiving!May your heart be filled with gratitude(Handprint artwork)
We made turkeys with leaves…