Preschool binoculars craft ideas
DIY Binoculars
Today we made binoculars.We use two toilet paper rolls,paint them,glued and tied them up to secure(we use yarn and felt),make a hole in each side of the binoculars,out the yarn around and tie the end of it (do not forget to measure the length,it should be long enough to hang loosely around your child's neck),put the hat on and we are ready to roll.
We planned to use it in our morning walk,but it is rainy season here…so the games moved inside.I hide some animal figures for her to search(as a safari keeper) 🙂 pretend play at it best.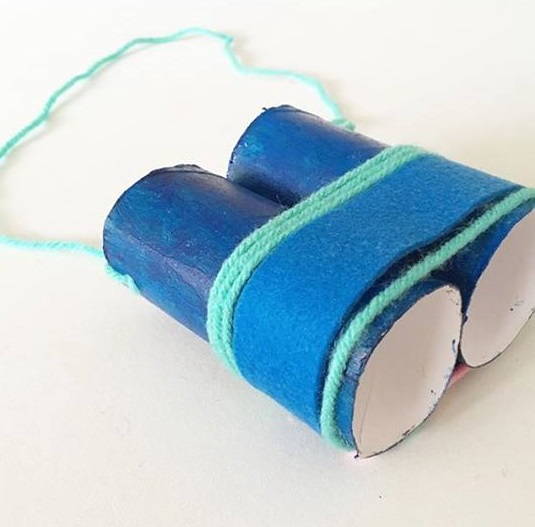 Usually the kids are very happy entertaining themselves.Playing inside and outside,creating,listening to audio books.This morning they are rubbing each other the wrong wa,snatching toys,yelling,whining and just generally annoying those around them.So I set us up to all create side by side something we have not made in ages-binoculars!
Lots of fun cutting up the paper towel rolls,sticking them together and then decorating them.Yes we all used the same materials but love their individual creations.My daughter,did not like the binoculars idea so made a telescope instead,with a flower end.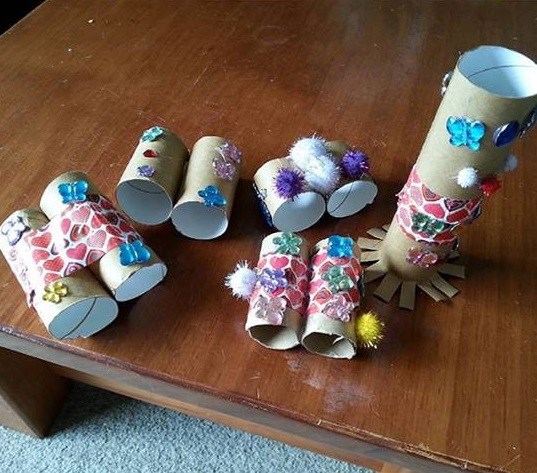 and others