With cotton pads, different and beautiful activities can be prepared. When you use different materials, the interest of the children to the activity increases considerably. The flower which I made from the cotton pads was one of the activities that we made very fondly.
What you need:
Cotton pads
White paper
Glue
Finger paint
Black marker
Firstly, let's draw a flower and a vase.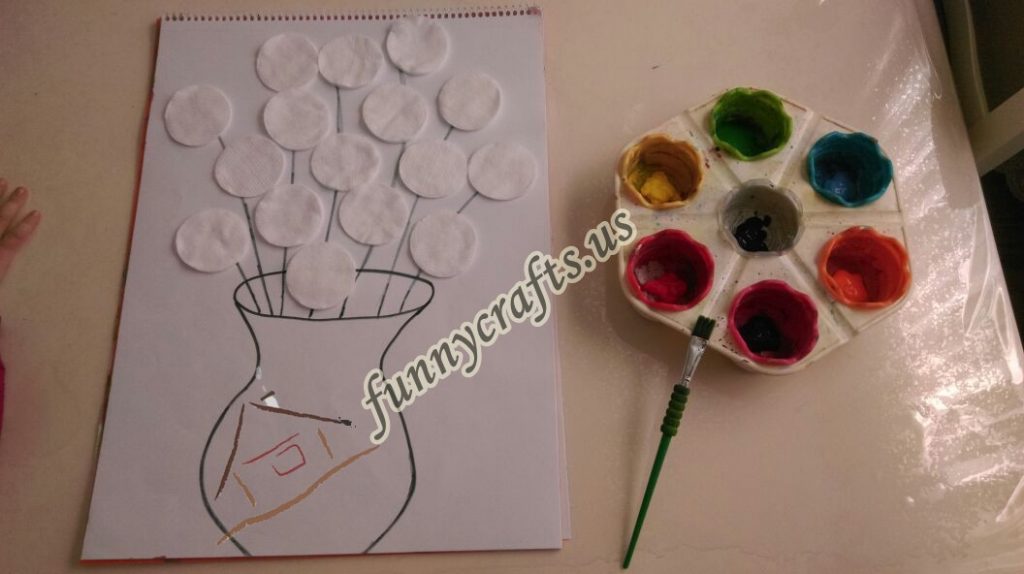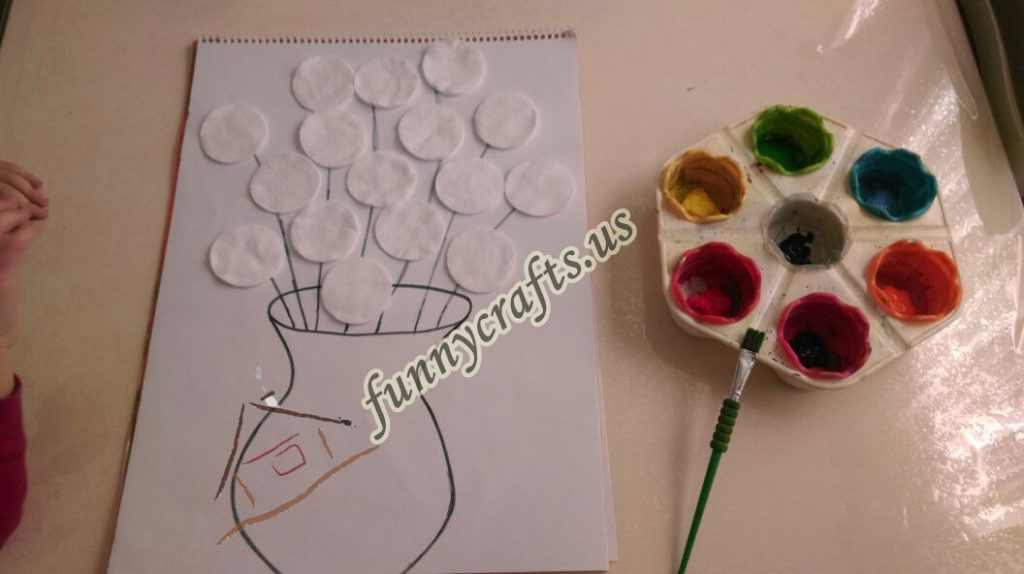 Afterwards, cotton pads are glued on the flowers as shown in the picture.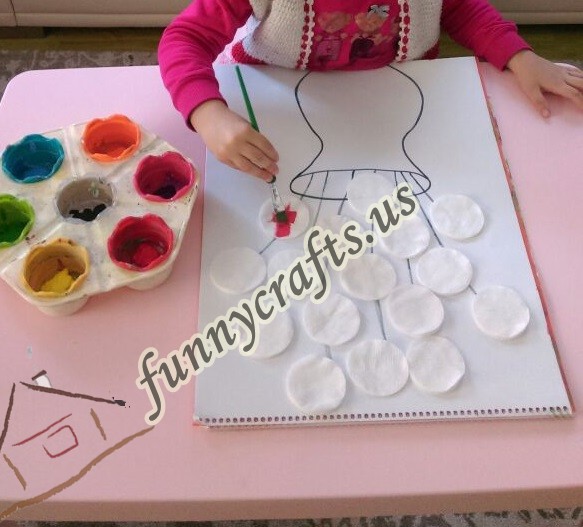 And coloring begins.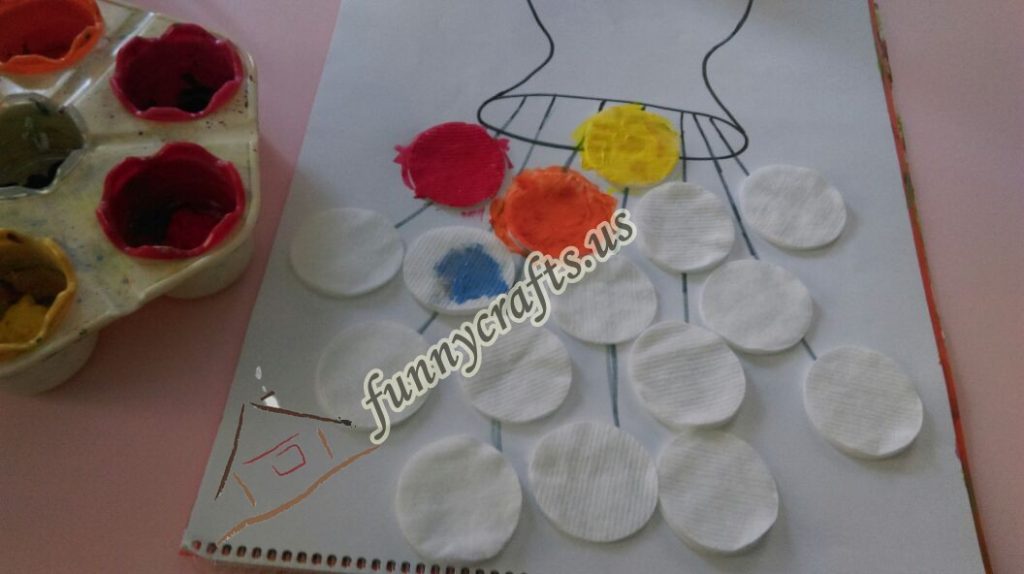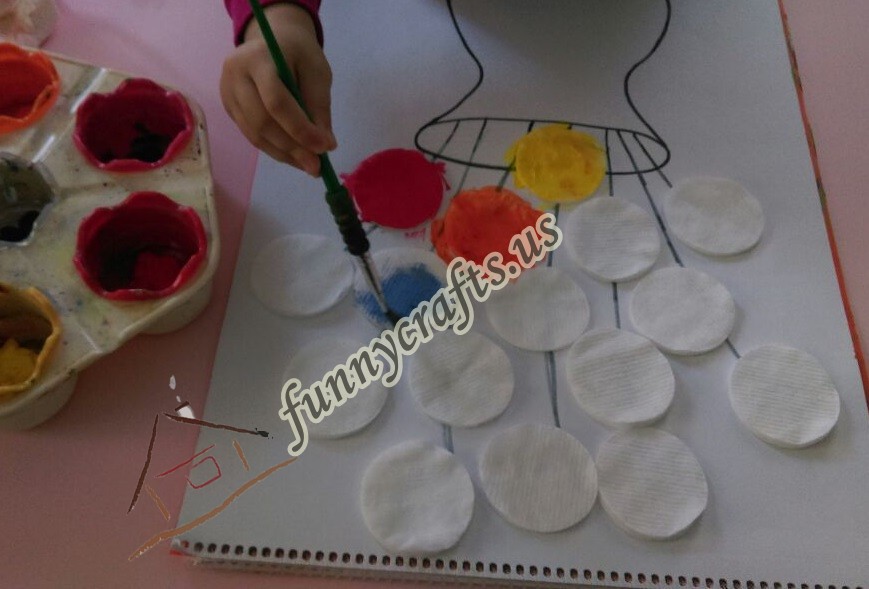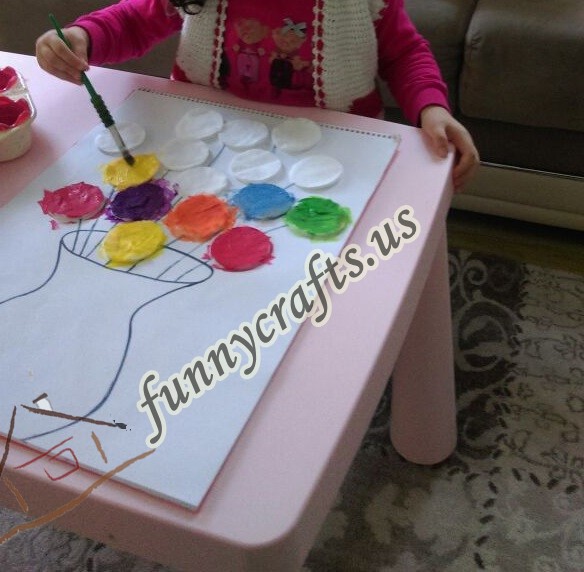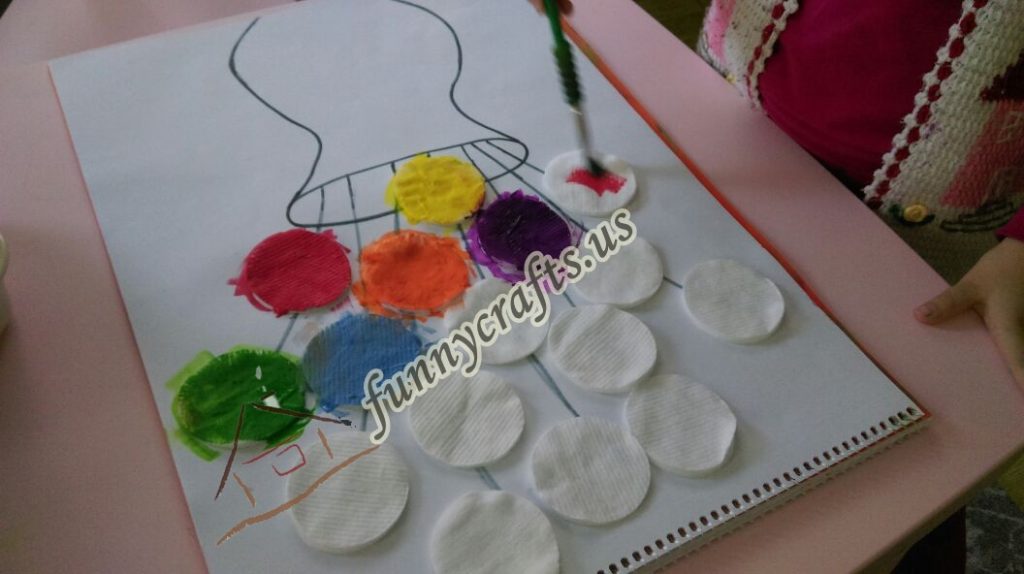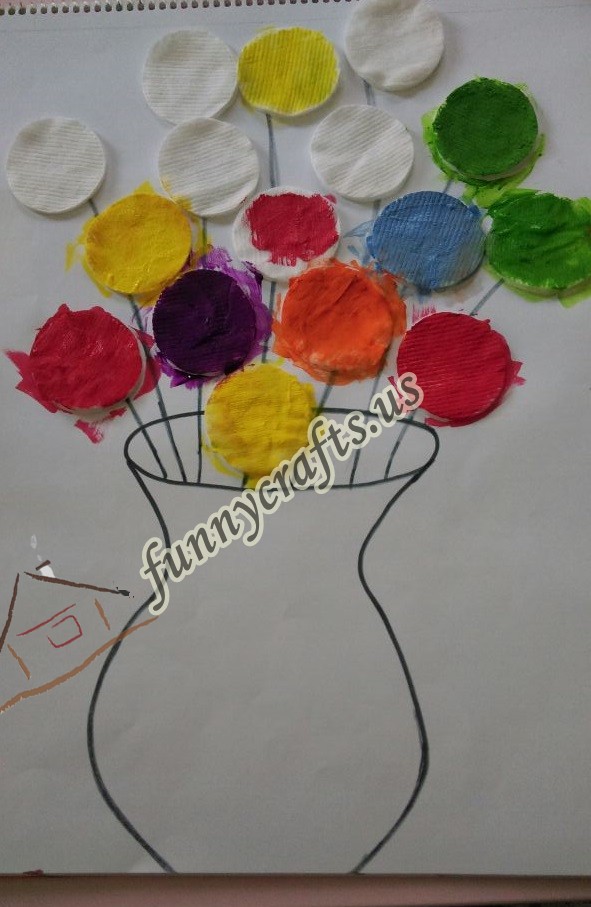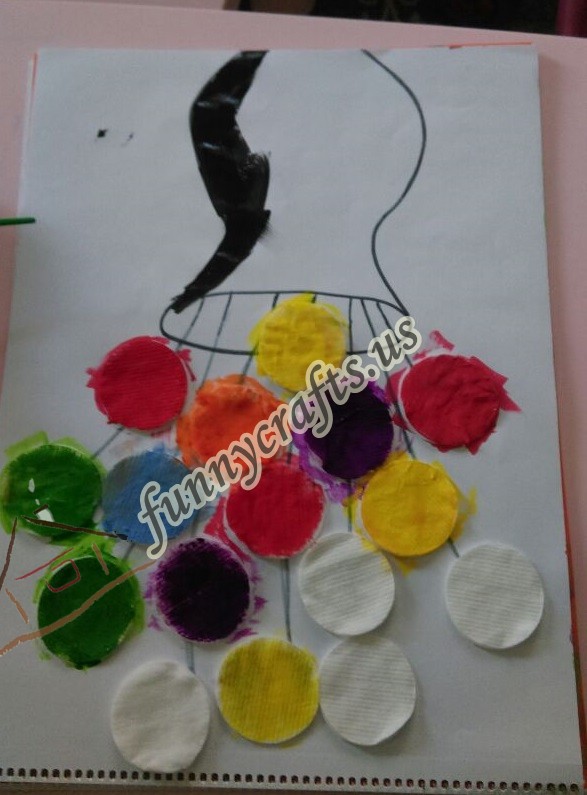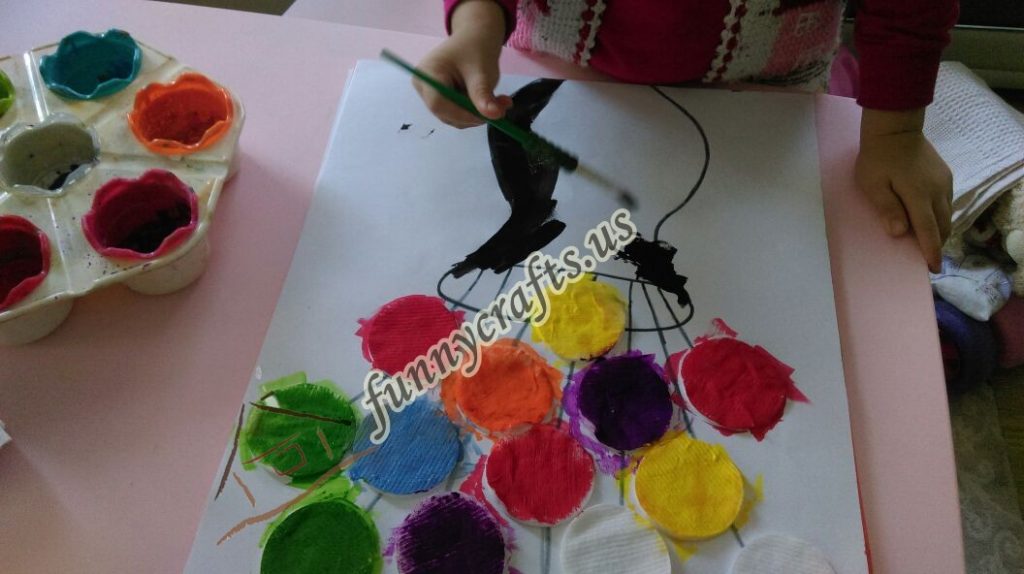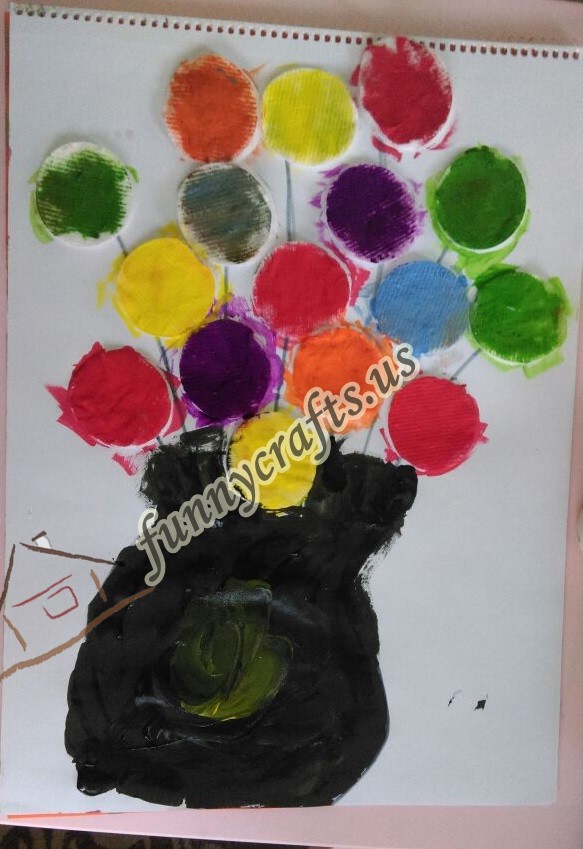 We have put our activity which we have done very lovingly in our panos.
Art idea and activity for toddlers