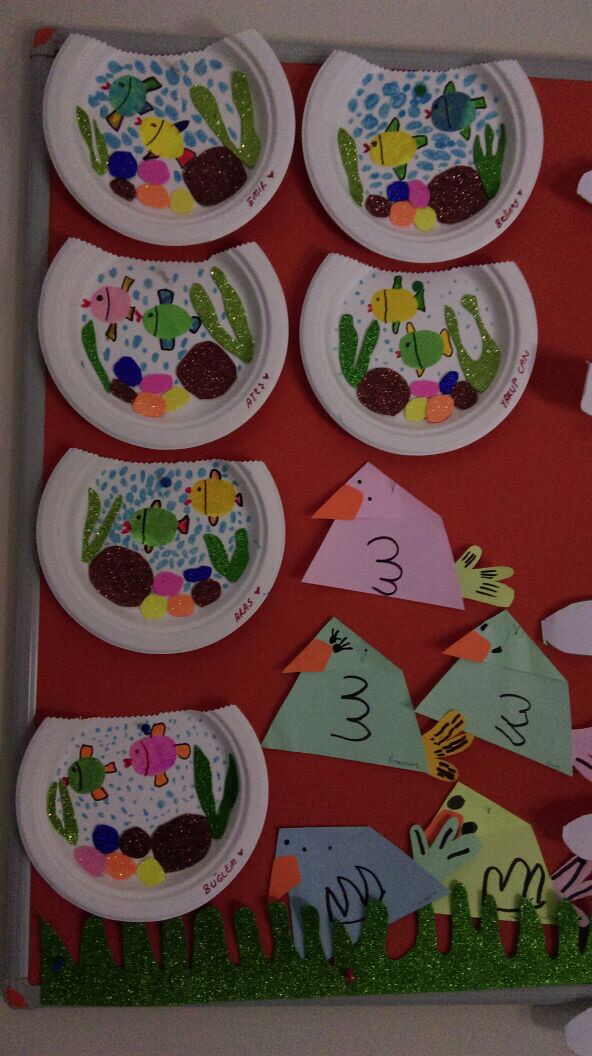 Fish aquarium paper plate craft for kids
We have been getting creative this week making paper plate aquarium or fish. Each fish is unique and uses a different type of fish as inspiration. We have a tropical, sole, and rainbow fish. Details on how to make them are now on the blog.Fish type search:)
Materials:
Paper plates
Colorful foams
Make this fun paper plate fish bowl with your kids. So fun:)
Paper plate craft ideas
We've been busy crafting some paper plate this week! Students had to identify which color they wanted, then painted their plate which challenged their visual scanning (covering the entire surface), grasp (holding the brush), and bilateral hand coordination (holding the plate with their helper hand) skills.
Recycled aquarium and fish craft for children
What you need:
Plastic bottle caps
Paper plate
Construction paper or paints