Preschool snail craft out of paper plates
My class made snail crafts It was fun, but somehow the kids seemed tired. I think real snails could learn a thing or two from these imaginative and colorful versions.Let's see what they did.We used paper plates,watercolor and construction papers.This craft activity is very important for fine motor skills and creativity.Who are make this craft:preschool and kindergarten studets.
I drew circular lines on paper plates.And I gave the paper plates to the kids.
1-Preparation
2-Painting
3-Our snail is ready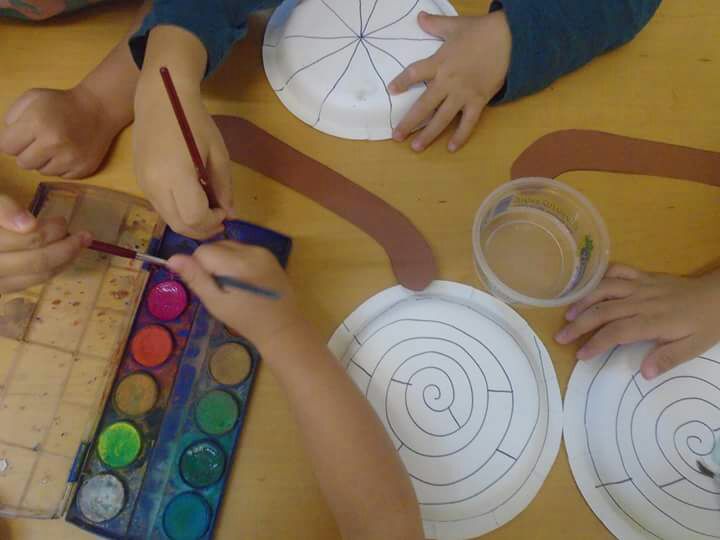 There was leftover paint, so of course we took advantage of it! Look at our paper plate and watercolor painting snails! Cool fun!