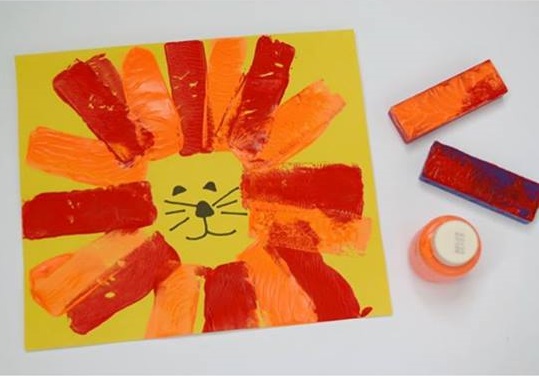 Wooden block painting and printing for kids
This project is as simple as collecting a few of your toddler's wooden blocks and adding some paint. Block prints are colorful and fun, with bold and geometric results. Plus, this art activity is seriously easy, making it perfect for little ones.
If you've got a boy who's not excited about getting crafty, using his favorite building blocks will entice him to give this project a try. Along with creating something really cool, your tot will hone color and shape recognition skills.
What You'll Need:
White paper
Wooden blocks
Tempera paint
Paper towel
Plastic blocks
Rope