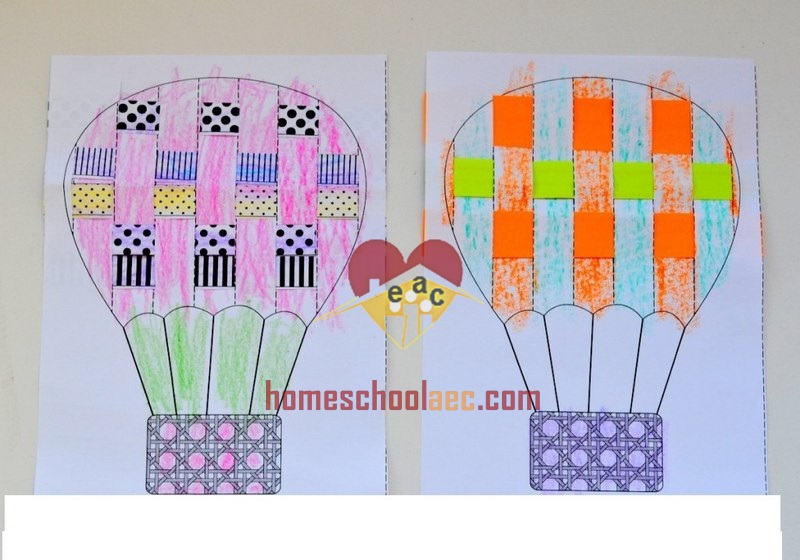 Creating patterns on flying balloon
This page includes an enjoyable activity with the theme of flying balloons. As for the difficulty level, it appeals to the primary school students. Along with fine cutting exercises, activities of creating patterns are made. This activity of ours which supports the development of fine motor skills will also help our children perceive artistic works. Have fun in advance while doing the activity which we will explain step-by-step 😊
First, we share our template picture.
First, print this template and divide it into two equal parts from the line in the middle. You will have the balloon in one part and the patterns in the other part.
Take the flying balloon page and fold it from the upper side. I told my students to make a dot in the middle of dashes located on rightmost and leftmost edges. As seen in the picture;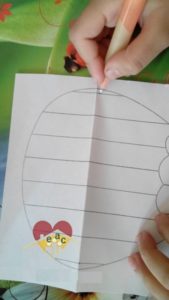 3. Cut the picture you have folded by following the line. Pay attention to this step because children might cut it too much and make the balloon activity unusable. You should do it together practically. Now let's explain how to cut it with pictures.
For now, we can put our balloon paper aside. Take the other paper and cut the patterns.
4. You should cut the pattern paper very carefully. At this stage, children should be warned to be careful. You can take a look at the pictures about this issue below;
5. Then, divide the patterns that you cut properly into 3 equal pieces. You can follow the process by looking at the pictures.
6. Now you can bring the balloon and the patterns together. As seen in the pictures, we have fixed the patterns with glue to prevent them moving.
Many patterns can be created by using these pieces that your children have been trying to place very sensitively.
7. Now we move to the coloring exercise after the shapes you have placed. You should paint the balloon very carefully in order not to tear it. Images from formation phases;
8. After much effort on our part, we could able to finish our works. You can find those which went through coloring stage in the pictures. Have a nice working time…